Sharing how I organize cords and cards today! I've shared these pictures before, but several people have asked how I organize these items so here they are again. You can never have enough cords and cards. That's my motto. Actually, that's not my motto, but it sounded cool so I went with it.
This kitchen drawer is kind of our catch all for random things. Cords/chargers that we use every day are in a simple organizer from Target. Then I found this little black beauty…
(also from Target)
It sits in my "catch all" drawer too. It doesn't hold our every day cords because I didn't want to have to zip and unzip it every day, but it's a great solution for those cords you just need once in a while.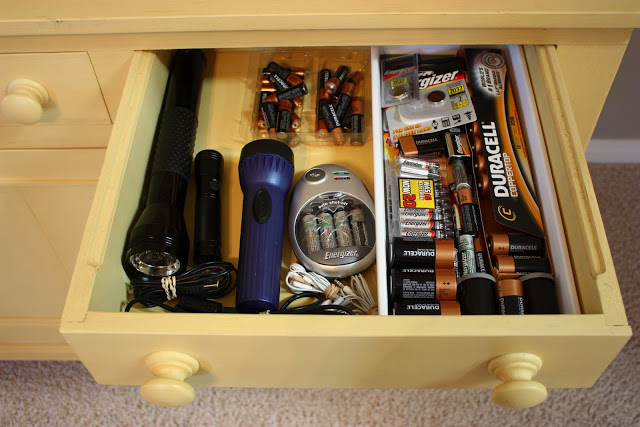 My yellow living room hutch is another place I store cords. One drawer is our battery/flashlight drawer and where I also store certain cords Kenny wants separated from the others – for what I don't know – if it were up to me half of these cords would be in the trash.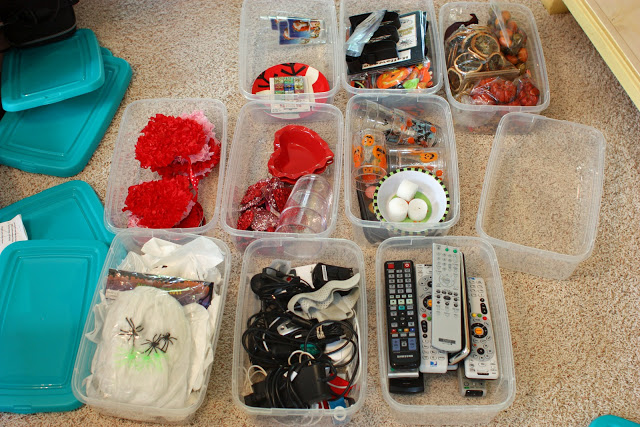 I also have a bin full of larger cords in the bottom of my hutch. Right next to the remotes we never use since we have everything programed into one remote. Again, we are hanging on to these cords and remotes why Kenny? :)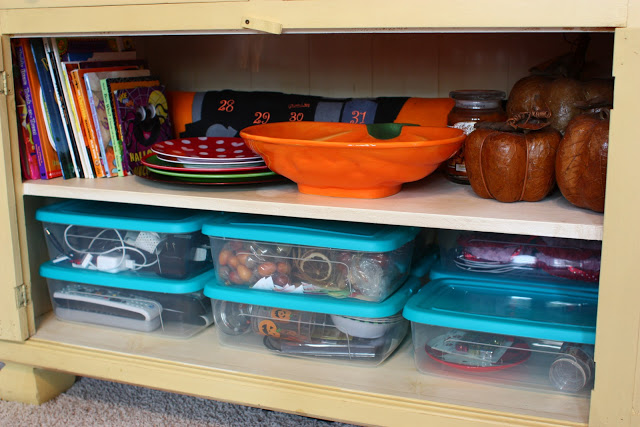 At least they're all in one place. If you can't beat em' organize em'.
Now that's my real motto!
The other side of my hutch is where I store my cards.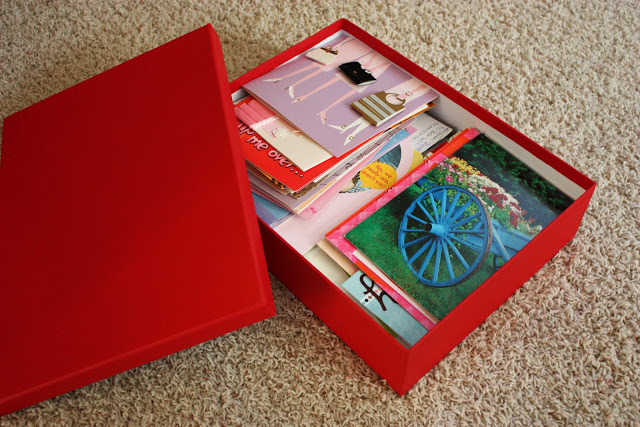 I don't keep all of the cards I get (I would need another hutch!) but the cards that are really special I keep tucked away in a red box labeled "Erin's cards." I know. My creativity with that title is killing you right now. Kenny also has one and it's labeled…wait…you'll never guess…"Kenny's cards." (How do I do it, right!?) His is full of cards that I think should be special to him. Like all of his cards from me. ;)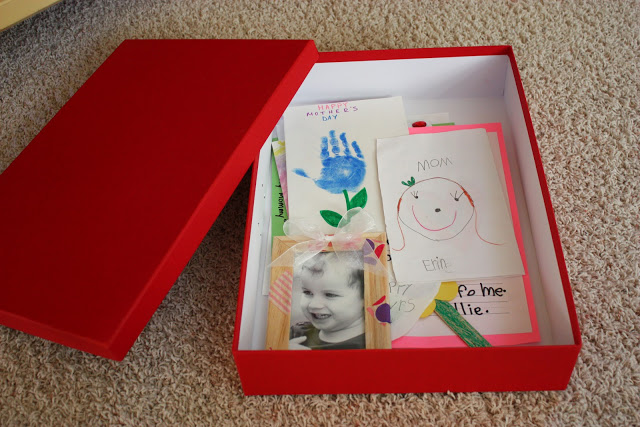 We aslo each have our own box to fill with keepsakes from the kids.
All of our keepsake cards have a happy home.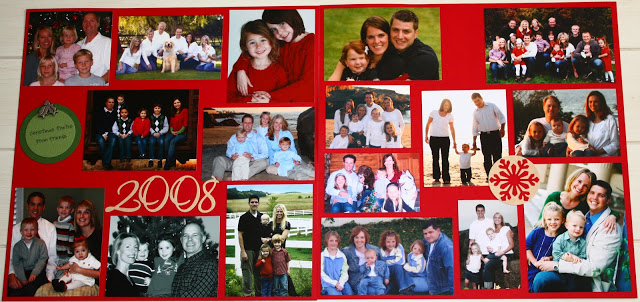 Christmas cards are a different story. I select a small handful of cards (I try to choose different families each year) and then cut the pictures out of the cards and complete a layout for our Christmas album. Every layout looks the same. Nothing fancy, just the pictures in a collage on red paper.
Here are the full posts if you want more info. on my hutch organization or how I save our Christmas cards:
Hope that helps those of you who are looking to tackle cords and cards soon!
Week is winding down! I'm so excited for tomorrow morning because I have no where I have to be until noon. First time that has happened for a couple of weeks and Kole and I are going to take full advantage. I'm thinking pajamas until 11. A little cleaning, laundry, organizing, and Yo Gabba Gabba. DJ Lance and I love a good cleaning party. Exciting stuff in our neck of the woods. :)
Enjoy your day!
xoxo, Erin