Thanks so much for all of the Project Life feedback! I loved reading all of your comments and hearing the different ways you are making Project Life (or any other scrapbooking system) work for you. As soon as I figure out the direction I'm taking with Project Life you'll all be the first to know! ;)
I'm so ready for the weekend. Was it just me or was it hard getting back into the swing of things after Christmas break?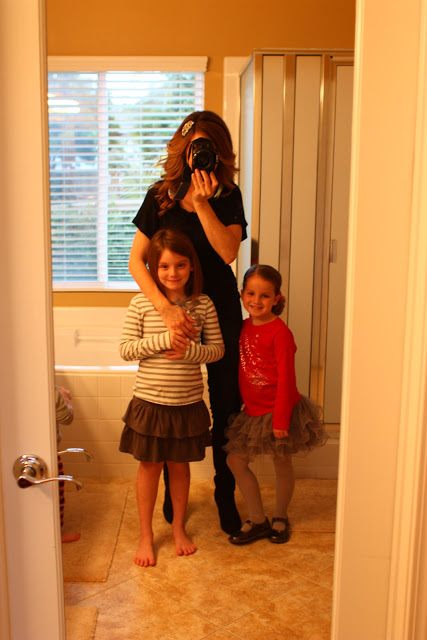 (horrible lighting – on our way to a Christmas party last month)
I have to admit, I got pretty comfortable with lazy days in pajamas and no schedule. Plus I was kind of missing my girls this week. Usually we are all ready for school to start after a vacation but we had such a fun break together. I missed cuddling in bed with them in the morning. I missed hearing them playing with their dolls. I missed turning on Rudolph during lunch. And I really missed having them around to entertain Kole! In some ways it's easier to have them all three home vs. just being home with my little boyfriend. Have I mentioned before that he keeps me hopping? Because I don't think I've made that very clear. And I would hate for that little tidbit to be missing from our family history. KOLE IS CRAZY BUSY. There. Now it's clear. :)
Couple things I've been wearing lately –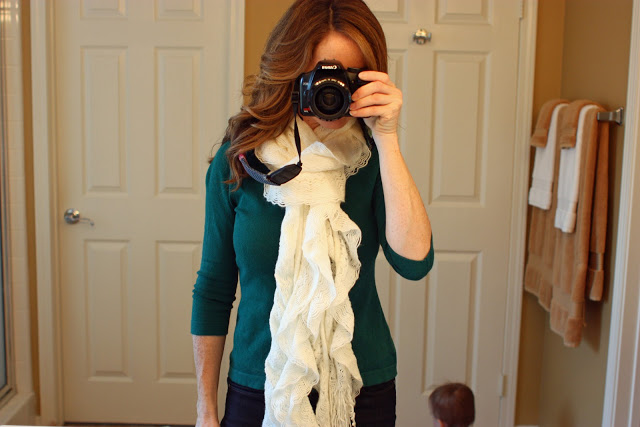 My favorite scarf! I know I've shown it before, but I'm showing it again. We are tight. Thick as thieves. I wore this and the grey scarf a lot in December. They just seem to go well with everything. Probably because I buy so many boring solid color tops, but now I know why I do. All of my life I've been preparing my wardrobe for these scarves!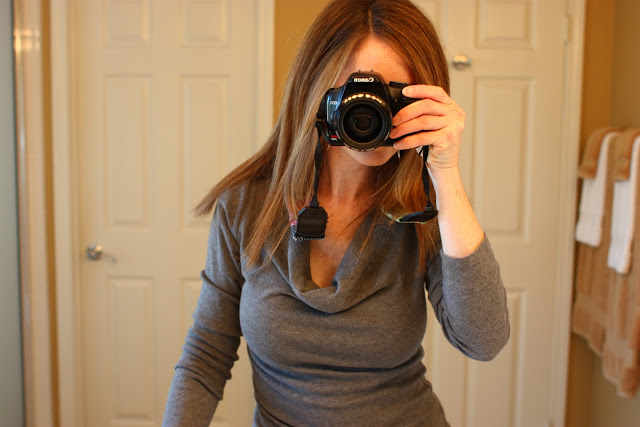 Our climate hasn't been as humid lately so I've been doing my hair straight for a change. Always nice to mix things up.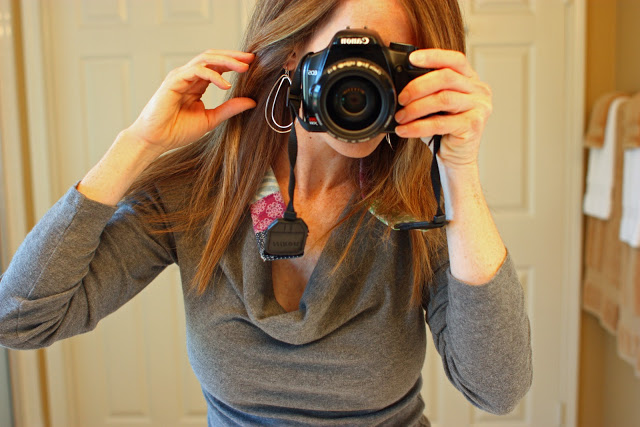 I think I've shared this top before too, but not with these fun earrings. Love these double oval hoops! They seem to add just a bit of sass to any outfit. And I like a little sass in my life.
I've also been wearing new shoes thanks to Santa! Actually these Ugg boots weren't from Santa, they were from Kenny. Actually they weren't from Kenny. Well, they were "technically" from Kenny but since I'm the one who bought them and wrapped them and put them under the tree I could probably say that they were a little Christmas gift to me from me. Kenny came home one night in December and I said "You bought me Uggs for Christmas and they're already wrapped and under the tree. Thanks babe! They are just what I wanted and I love them SO much!!" I've said it before and I'll say it again. He's lucky to have me.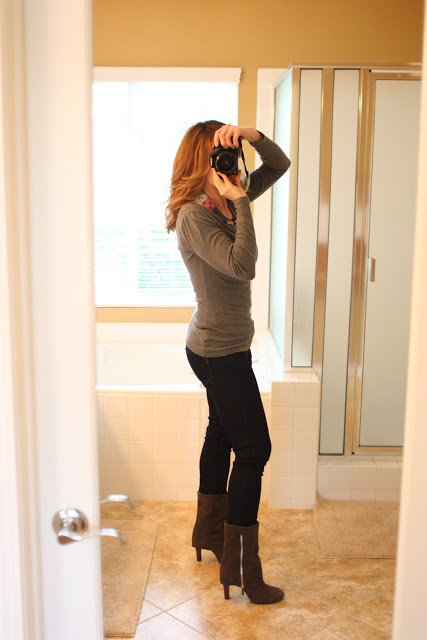 Now I can wear my heeled boots on date nights or to special events…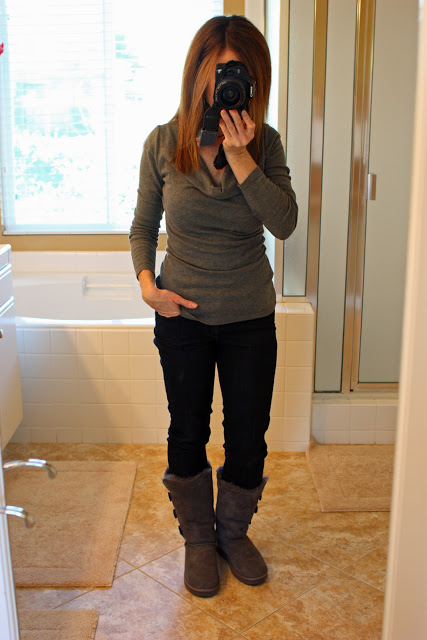 and my grey Uggs during cold days when I'm running around with the kids.
The only problem? We haven't been having cold days. In fact, this week has been downright hot! Our temperatures usually stay around the low 70's all year long along the coast, but this week we have almost hit 80 degrees every day! I know – I can't complain, especially since most of you are freezing right now, but sometimes it just feels so weird! Beach weather in January!? We all love the sunny, warm weather here, but in January you kind of want it to be cold. At least a little. At least cool enough that you can wear the new Uggs you got for Christmas. Or sip some hot chocolate. Or curl up under a blanket by the fire. Or stay in doors organizing everything. But nope. Everyone is outside! Getting sunburned while they take down their Christmas lights.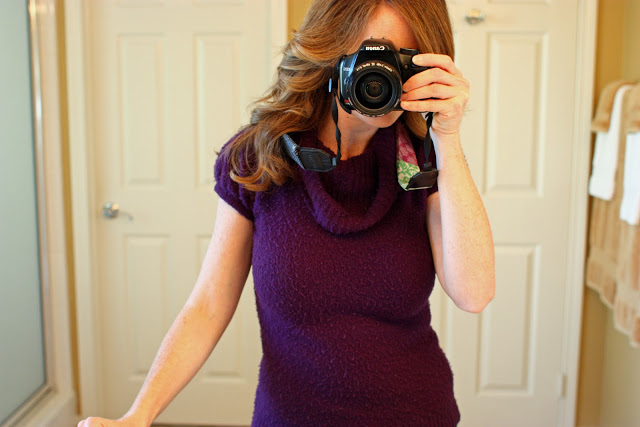 I tried at the beginning of the week to still wear clothes that look a little wintery-ish.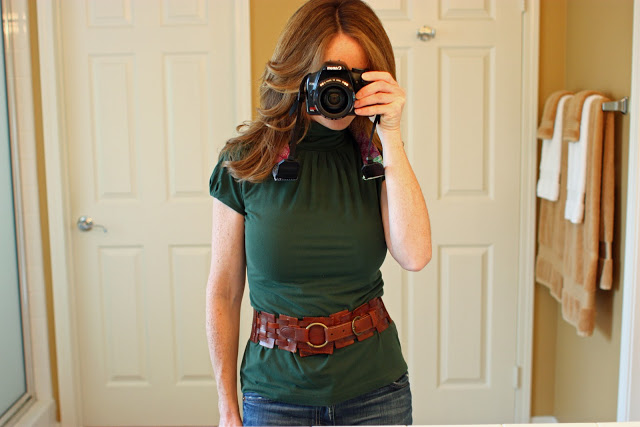 Dark colors, short sleeves with turtle necks.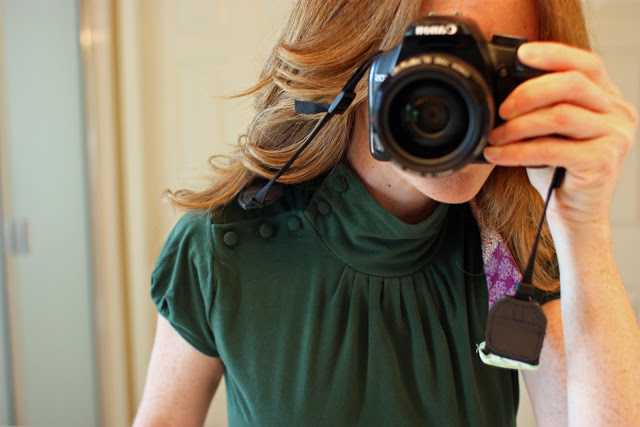 This top is fun. I bought it at Banana Republic a couple of years ago and I love the buttons on the neck. Most of the time I wear it buttoned up, but you can also undo some of the buttons and wear it down. Optionality. One of my favorite words.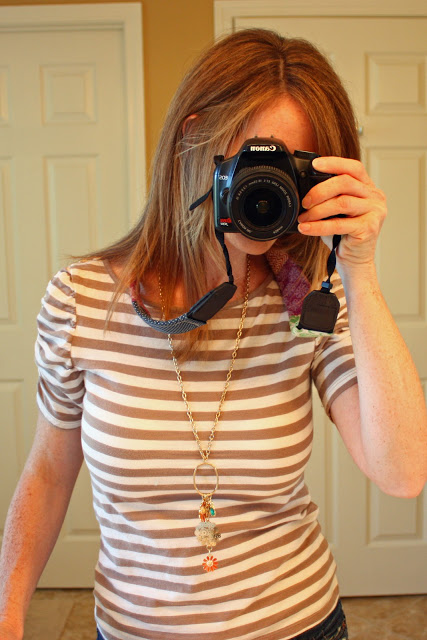 By the end of this week I had completely given up on trying to look wintery-ish. I pulled out my summer stuff and joined the warm weather party. And while I'm not wearing my new Uggs I got for Christmas, or sipping hot chocolate, or curling up under a blanket by the fire, I am still staying indoors organizing everything. Some things never change. Regardless of the weather.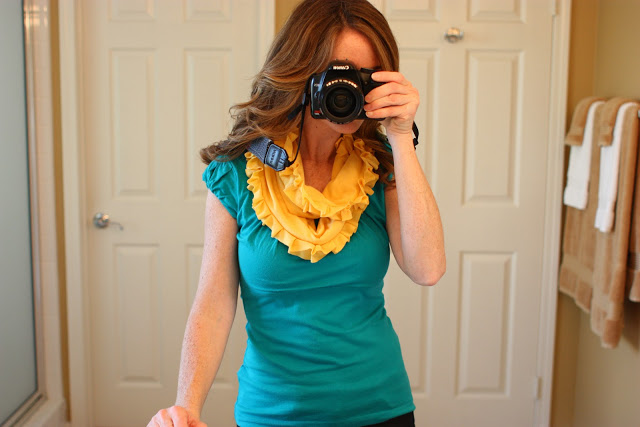 Happy January everyone! See you at the beach!
(Or maybe at The Container Store!)
:)
xoxo, Erin