A lot of buzz is going on in blog land about Project Life – as it always is this time of year. Those of you who have followed my blog for a while now know that I am a huge fan and have been using Becky's Project Life kits to create albums for my kids for the past couple of years. I never followed the "picture a day" concept, although I think it's brilliant. For me, I just wanted a simple way to create something special for each of my kids.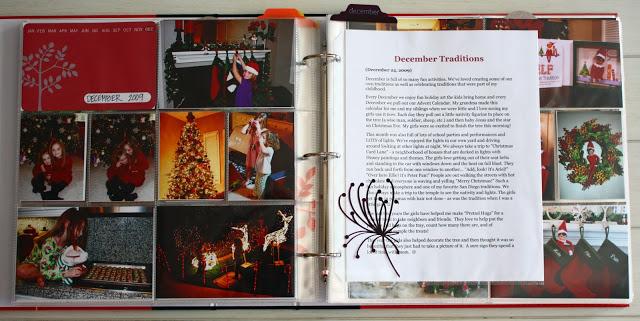 Albums that would document our family traditions,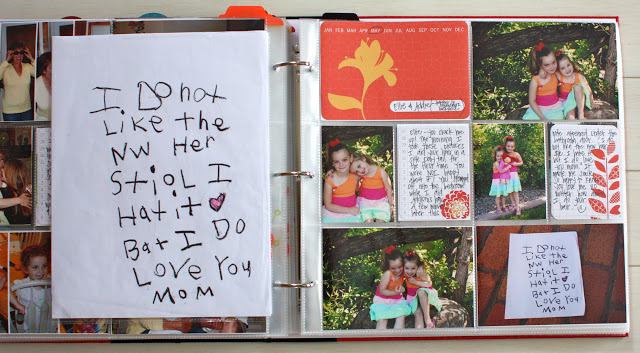 the funny things my kids do and say,
close family relationships,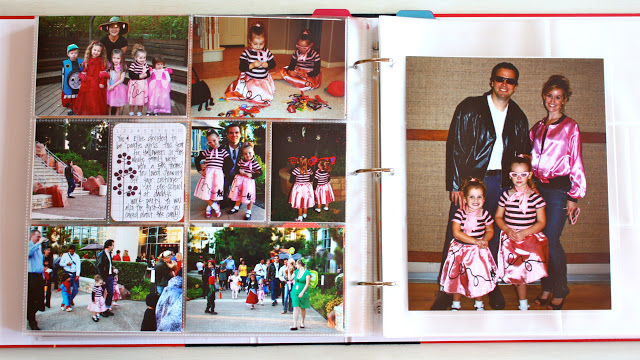 and all of the fun we are having together.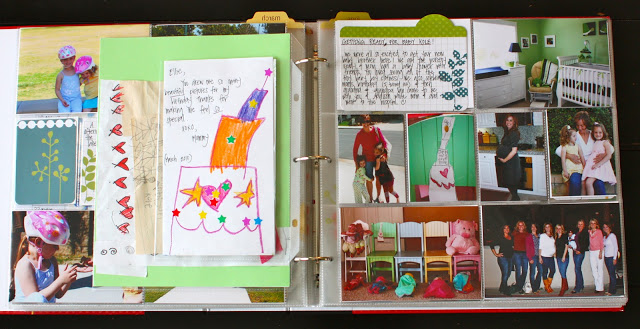 Albums that would include special artwork,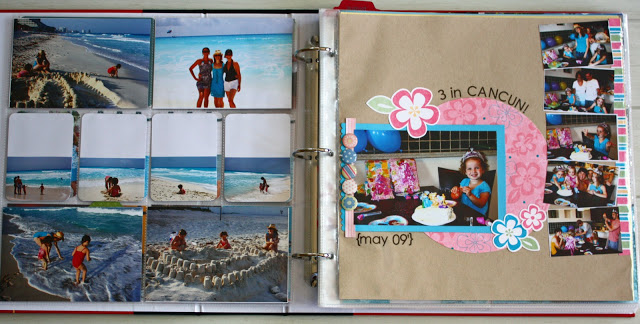 special vacations and memories,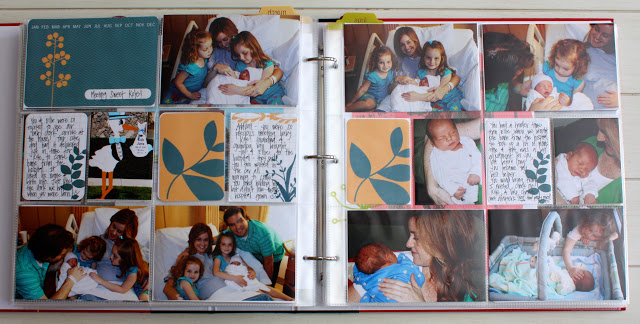 and special family moments.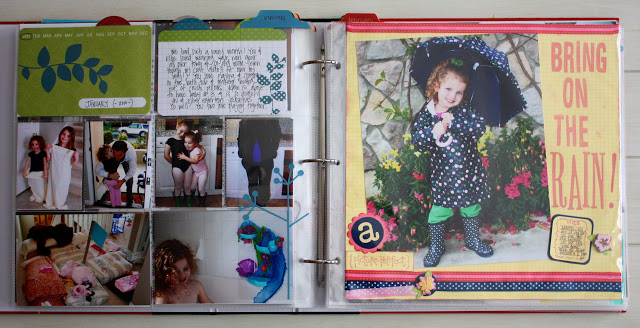 I wanted albums that could be low maintenance, just slip in a picture and some journaling, but something that would also allow me to be more creative when I found the time. The Project Life system has worked beautifully for me and I cherish the albums I've created so far. So does the rest of my family.
BUT. At this very moment I find myself a bit unsure. Unsure about my Project Life scrapbooking plan for 2012.
Last February I asked Kenny for three new Project Life kits for Valentines Day (two Amber Editions for each of my girls and the Turquoise Edition for Kole). Aside from looking through them last February, they have sat untouched. The problem? I now have THREE children to scrapbook for and even LESS time to scrapbook. I finished up some
school pages
for my girls last summer and haven't had two seconds to even think about scrapbooking since. Well. I'm ready to think about it again and
here are some of the questions and answers going through my mind:
– Three albums is A LOT to take on right now. I'll never be able to keep up. Should I just do ONE family album? But I love that my kids have their own albums with their own stories being told. THEY love that they have their own albums. It's my gift to them. I could do just one digital Project Life album that I could make copies of for each child? But creating a digital album wouldn't be an enjoyable process for me. I don't want to spend more time on the computer. I LOVE the creative process of putting together an album with real pictures and real handwriting and real memorabilia that you can see and touch and remove. Their albums are also where I keep their special school and art work. How would that work in a family album? Or a digital album?
– Ok. So I clearly need to keep doing one album per child. But I need to find a way to simplify. Less pictures for sure. Maybe a layout for each month?
– And since I'm a year behind should I start where I left off? Or just start with current pictures and hope to someday go back and finish up the lost year? I'll most likely never get to it. But if I start where I left off will I ever get on top of things?
I don't know the answers to these questions. What I do know is that I need to come up with a system that is enjoyable, simple, and DOABLE for me or it just isn't going to happen at the stage of life I'm in right now.
Why didn't any of you warn me that keeping up with three kids would be so much work!!?? ;)
Are YOU doing Project Life this year? I'd love to hear any thoughts, suggestions, or how you are making it work for your family.
p.s. You can see all of my past Project Life layouts
here
.
xoxo, Erin