Sharing a few small decor changes. Because well, I have pictures of said changes and I figured I better hurry and post them since I'm itching to break out my Christmas stuff and change everything yet again!
I originally had these fake pomegranates in my newly spray painted basket…
but decided to replace them with some pumpkins and gourds fresh from my garden. No. Not really. I don't know why I just typed that. They're from the grocery store. But didn't that sound cool? Fresh from my garden. The one I tend to in my spare time. ;)
Small touches of Fall in the kitchen…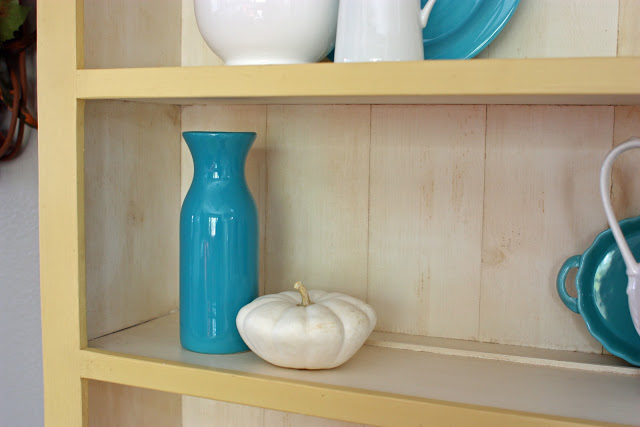 and in the living room because I replaced all of the fake white pumpkins with real white pumpkins. Fresh from my mom's garden.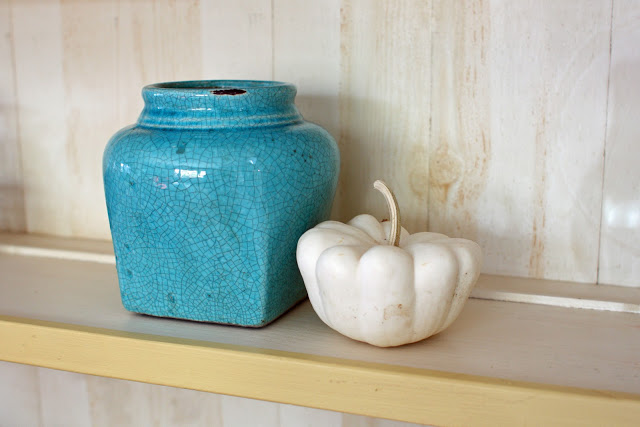 I love the white pumpkins. Aren't they just the coolest? Each one has such a unique shape. So simple and perfect. They make me happy when I walk by them every day. It's the little things, isn't it?
Added a fall wreath next to the hutch. One I've had for a while.
Lately these have been sitting on the corner of my hutch. Man. I've fallen off the wagon when it comes to scrapbooking. I'll have to put scrapbooking right up there on my to-do list next to planting a garden. :) I don't have much left to do to finish these albums for my girls so I'm hoping to do that before the year ends. Then my number one New Years goal will be to start the kids' new PL albums! And stay on top of them! Because I never am! Even though I set that goal every January!
While I was in New York I stumbled upon a HUGE Anthropologie. The smell beckoned me to come in. As it always does.
So many fun displays in that store.
I fell in love with a wall. A wall full of aprons of all things. But they were seriously the most adorable aprons. And I thought – hmmm – maybe that's why I don't enjoy cooking!!?? I don't have an adorable Anthro apron to wear in the kitchen!
So I picked out my favorite and brought it home with me. After paying for it of course.
So far it hasn't made me want to cook anything.
But it sure looks cute hanging in my kitchen! Maybe I'll break it out over Thanksgiving. And wear it while I "help" my mom. It will look cute in her kitchen too. :)
I bought one other little thing from that larger than life Anthro in New York. I've been looking for a cute dish towel that brings together the new colors in my kitchen and this little bird just spoke to me.
After I got him home I realized he would have a few feathered friends…
Guess I'm into birds lately!
Which seems to be fitting this time of year.
:)
xoxo, Erin