Well. We had quite a weekend. Family pictures were first thing Saturday morning. I was so prepared. Cute, coordinating outfits for the family – check. Everything ironed and laid out the night before – check. Kids to bed early so they would be well rested – check. Kenny prepared to grin and bear it – check. Girls bribed into cooperating – check. Kole bribed into cooperating – NEGATIVE. Not only did Kole NOT cooperate, he decided to cry during the whole shoot. We didn't get ONE picture without him pitching the biggest fit. Screaming, kicking, trying so hard to escape my arms and be free. In Kole's mind, being contained = death. So not only is he screaming in every picture, but I look equally awful because I'm trying so hard to contain him. I knew this would happen. I did. I don't know why there was still this little part of me that thought maybe. Maybe he'll cooperate. Just for a minute or two. Maybe we'll get that Christmas card photo after all.
Nope.
I cried. I came home after the photo shoot, looked at the pictures on the disk and cried. Not because it's that big of deal. But just because it's so much work. So much work for the mom (especially the mom of little kids) to plan the photo shoot, get the outfits, and get the whole family up and picture perfect. It's so hard working around the nap, the not very excited husband, and everything else that may get in the way. So much work to have a blurry, screaming baby in the middle of every photo.
After I had a 10 minute pity party, I got over it. I'll figure something out. I'll use some pictures I've taken or just embrace this stage and use a picture with Kole screaming his little head off. It is what it is! I'm sure someday I'll look back at those photos and smile.
Not smiling yet.
The good news was that I had a fun date planned for Saturday night. A date with fun friends. At one of my favorite restaurants. A restaurant that happens to be located right next to my favorite store. (That may or may not be why I love the restaurant so much.)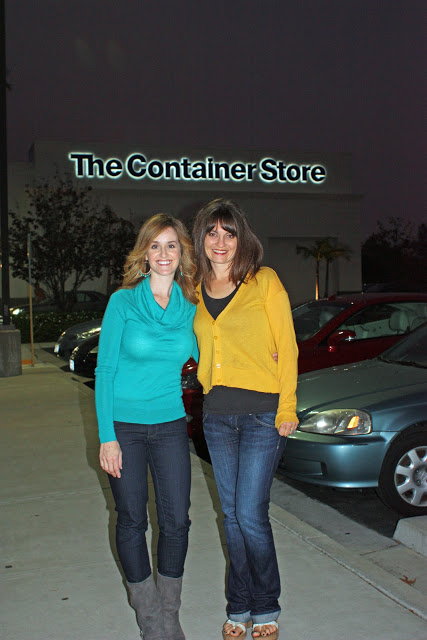 Cheesecake Factory! Located right next to THE CONTAINER STORE! (What was that? — angels singing in the background?…I know I wasn't the only one who heard them…) I told my cute friend Darci we would have to get sitters earlier or eat fast so we would have time to shop after dinner. I can't be that close to this beloved store and not pop in! Lucky for me there was a 50 minute wait for dinner. 50 minutes? Hmmm… I knew just how we could spend our time!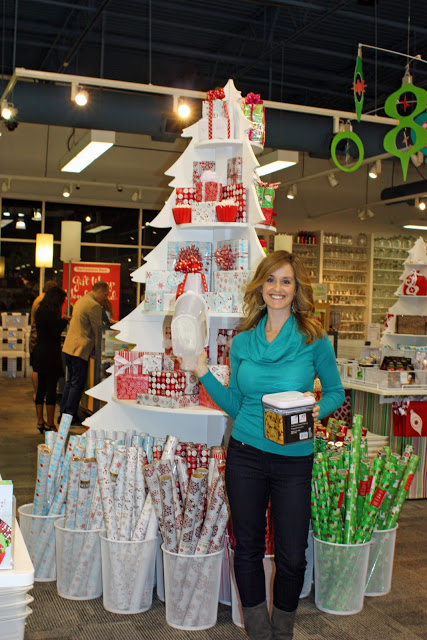 Not only were we in the Container Store (one of the most magical places on earth), but they had their Christmas stuff out!! Talk about being in my happy place! Christmas and organizing — it just doesn't get any better. Suddenly all of my tears from family pictures seemed like a distant memory. I was on cloud nine. No. I was happier than that. I was beyond the clouds!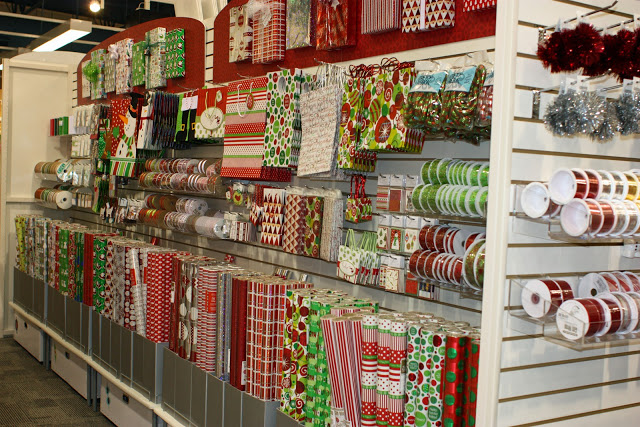 Now tell me these pictures don't make you giddy too! Admit it. Anyone else beyond the clouds!?
Darci and I loved this gift wrapping station. Hmmm… wonder if Santa heard that.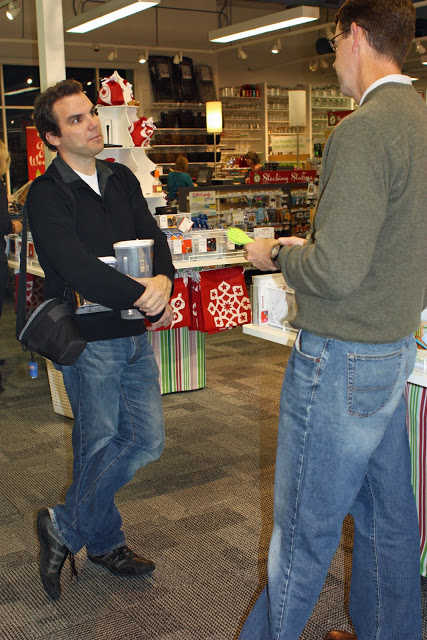 And what did our husbands do while we shopped? They had a delightful time catching up. Just look at Kenny. Patiently waiting and visiting while holding my camera bag and future purchases. Now that is a good man! Our husbands had so much fun visiting that the time just flew by. Darci and I decided this is how we are going to do all of our Christmas shopping. The men can come along and keep each other company and hold our stuff while we tear it up. Win win for everyone!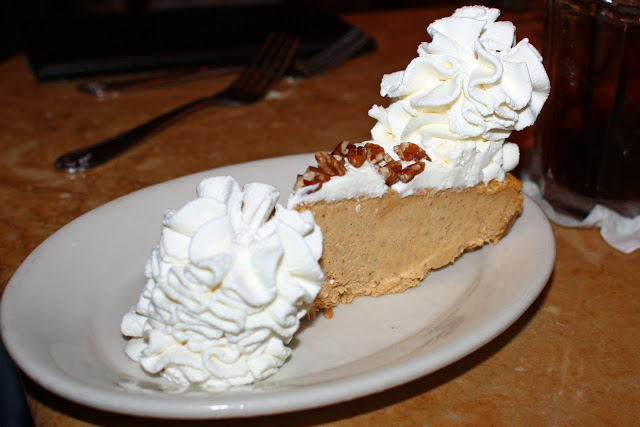 Aside from the obvious location of being next door to my favorite store, this is reason #2 I needed to head to Cheesecake Factory. Their pumpkin cheesecake. Is your mouth watering yet? It's seasonal so you can only get it for a couple of months. And it is HEAVENLY. It's an October tradition to eat our pumpkin cheesecake at Cheesecake Factory. Talk about a perfect date night. And a great end to what started out as a not so great day.
And in other weekend news. The girls decided it was time to dress up Kole. In their clothes.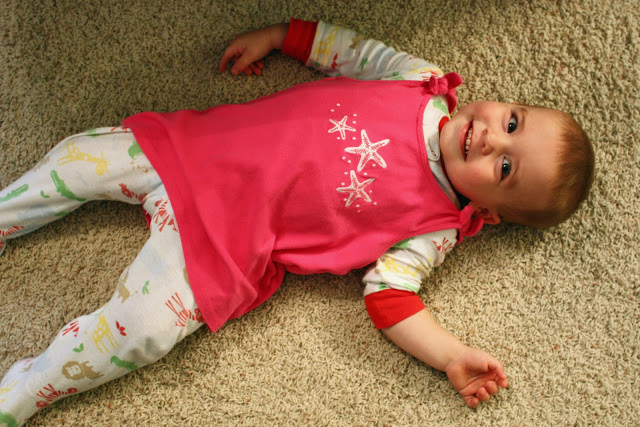 To quote Ellie — "who says Kole has to be a boy? Just because some silly doctor says so?"
It was then decided that Kole is now a girl and her name is Ariel.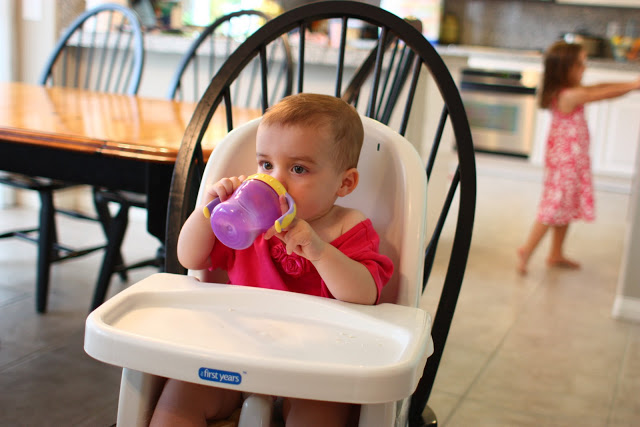 Ariel was dressed up in an assortment of the girls' clothes over the weekend. Here she is modeling an off the shoulder rose shirt in a lovely magenta.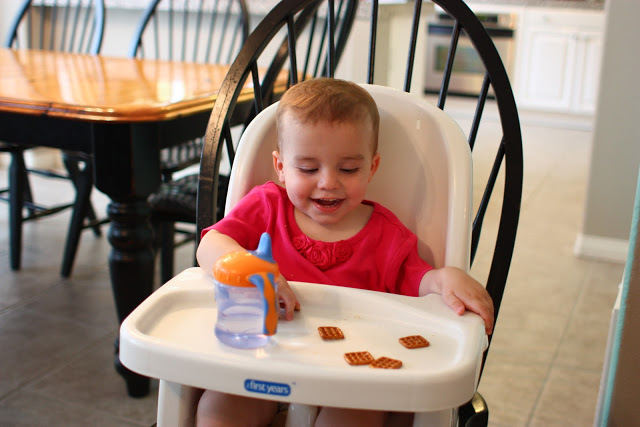 Sometimes Kole was ok with the gender change.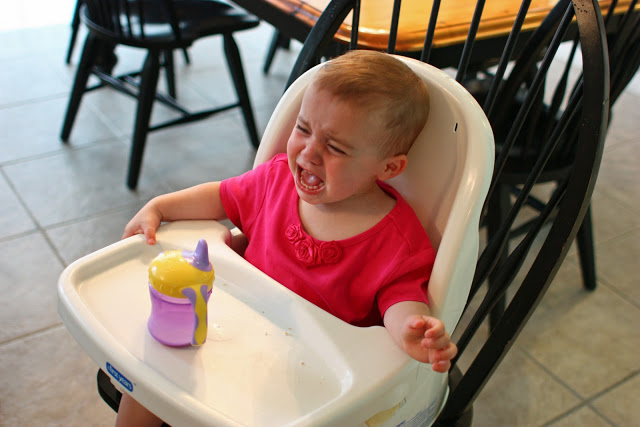 Sometimes he wasn't.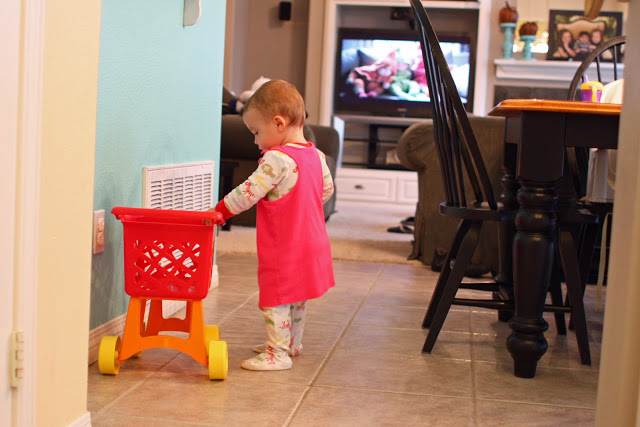 By the end of the weekend we had all embraced it.
Ariel admitted defeat and pushed her little shopping cart all over the house.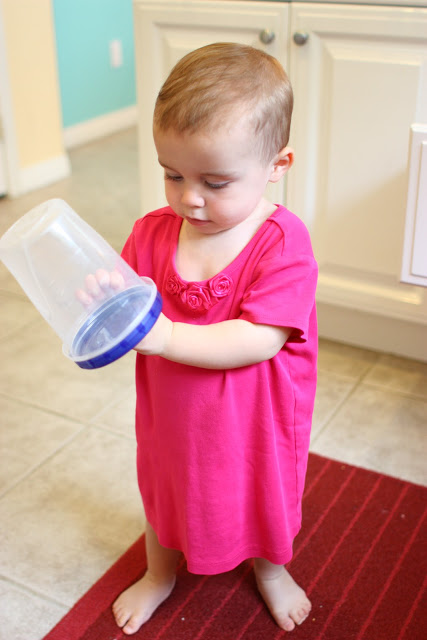 Poor kid doesn't stand a chance.
(I'd feel sorry for you buddy, but you ruined my pictures. What's that they say about payback?)
xoxo, Erin