Can I just say that I am SO excited good shows are back on TV!? I stayed up way too late tonight catching up on some of my favorites. Just when I didn't think I could handle one more movie picked out by my movie obsessed husband (who thinks that Armageddon should have been up for an Oscar) my shows start up again and come to my rescue! Oh how I've missed them. Anyway, just popping in to share the way I updated a few frames. A while ago I shared my kitchen shelf re-do and since then have been trying to lighten up a few other things in my house.
These black frames, like so much of my house, have been feeling a bit dark.
So I painted them yellow. A nice happy yellow.
And then I used some sandpaper to distress them a bit.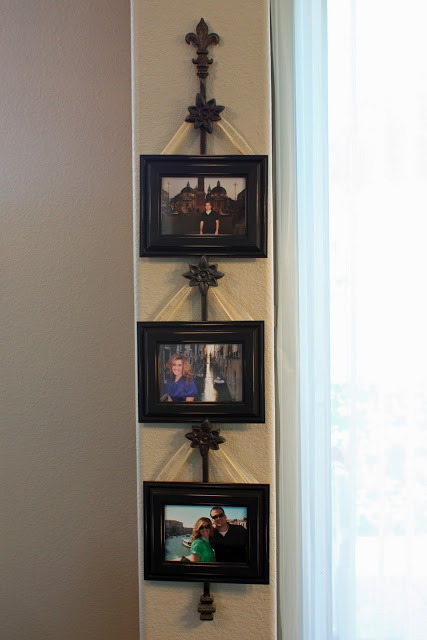 Here are the frames BEFORE. Black frames, cream ribbon, dark pictures from our Italy trip. Nothing wrong with this look, just not the direction I'm going right now with my home decor.
And here they are AFTER! The yellow brightened things up a bit. I also changed the ribbon to match the aqua wall in my kitchen. And of course, added the pumpkin patch pictures of my little stud. I'm going to start changing these pics each season.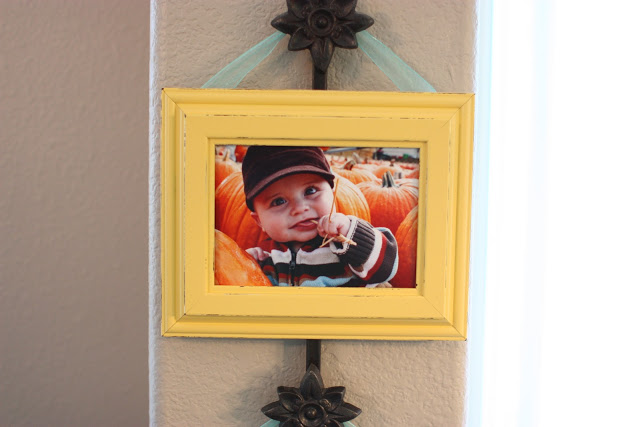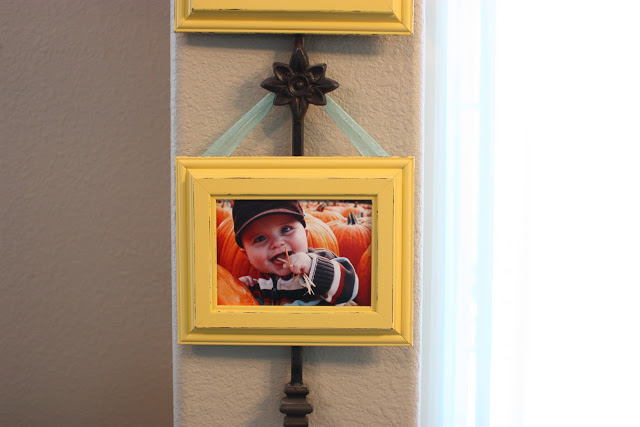 But for now I am loving walking into my dining room and seeing my little man at the Patch. :)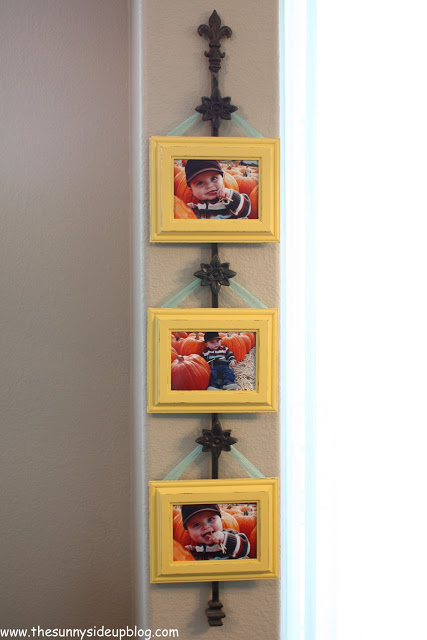 A lighter, brighter, happier look! It also coordinates great with my Fall mantel.
Which I'll have to share tomorrow.
Because tonight I stayed up watching TV way too late to blog any further.
Did I already mention that?
:)
xoxo, Erin