SO excited about today's post! I'm doing a giveaway for a darling reader of mine who I have loved getting to know better. Mary Beth Schindler, a consultant with Thirty-One, is sponsoring an awesome giveaway where two of my readers will win $25 towards any product they want in the current Thirty-One catalog!
Thirty-One is a faith-based company that sells all kinds of purses, totes, bags, kid's items, and more. I love their bags and especially love that almost everything can be monogrammed or personalized. Check out their current catalog (just click on "View Our Catalog at the top of the page) and see what they have to offer. So many cute options! If you love everything, you can e-mail Mary Beth asking to be on her mailing list to get deals and specials. She'll also send you a paper copy of the catalog for you to flip through. If you are looking for extra income she'll also be glad to answer any questions about starting your own business with Thirty-One.
For the month of April, they also have a great deal going towards the All-In-One-Organizer: Spend $31 and get this great organizing tool for only $9! Or, use it as a personalized Easter Basket for your kiddos. I need to check that one out because anything called an "All-In-One-Organizer" is right up my alley. :)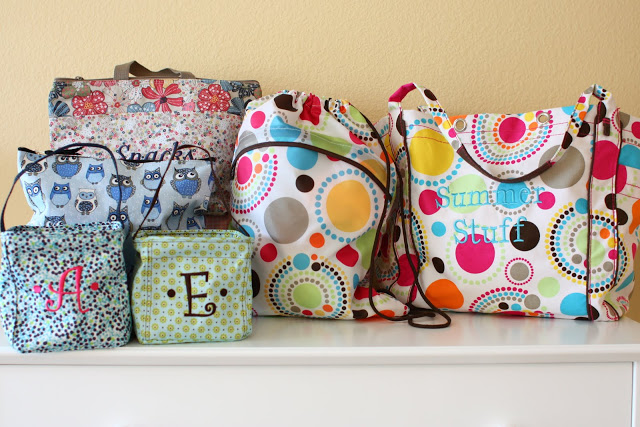 These are the bags that Mary Beth sent me and I have LOVED using every one of them!
This huge bag titled "Summer Stuff" and a matching draw string bag have come in so handy! I have had these two bags all over the place.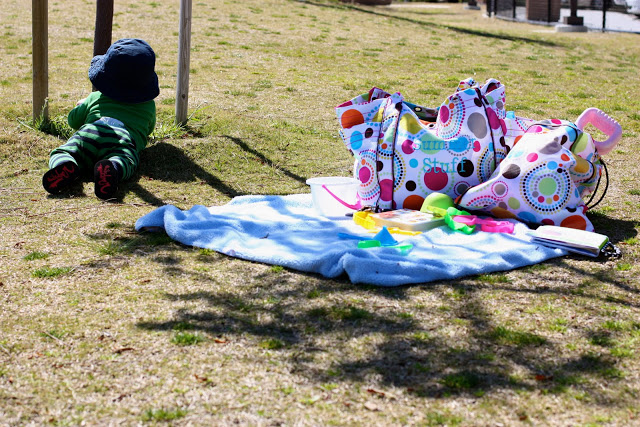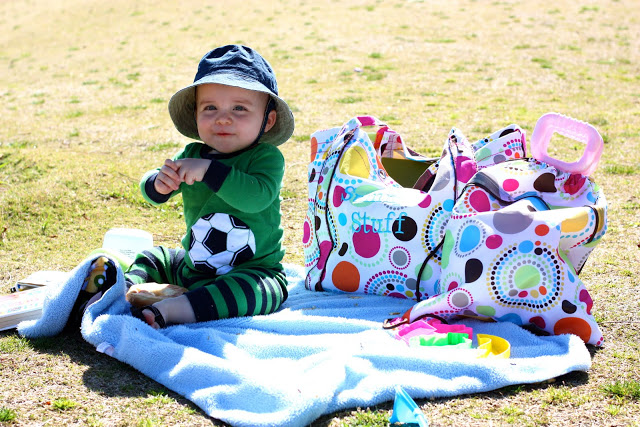 They have come in especially handy when we are heading to the park…
or the beach. I fill them with toys, snacks, water, my camera – anything and everything. They are the perfect size for hauling around all of my gear – and I'm a serious over packer!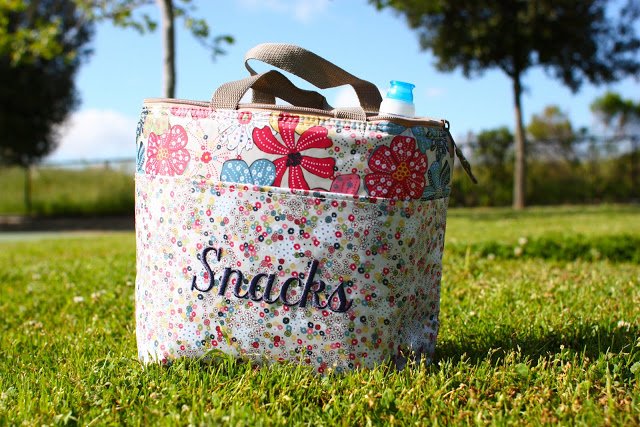 When all I need is just a few snacks, I've used this cute little snack bag. Perfect for some crackers, fruit and water bottles for my girls. I learned quickly with little ones not to go anywhere without snacks!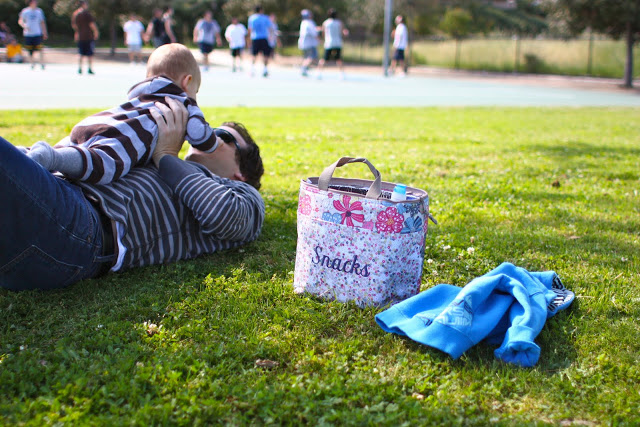 Mary Beth also sent me these darling "littles carry all caddies" with an E for Ellie and A for Addison. Aren't they adorable!? They come in so many fun styles. My girls have LOVED these.
They are the perfect size for toting around all of their little treasures like their My Little Ponies or their Polly Pockets (along with several outfit changes because who knows what Cinderella will be in the mood to wear at any given moment).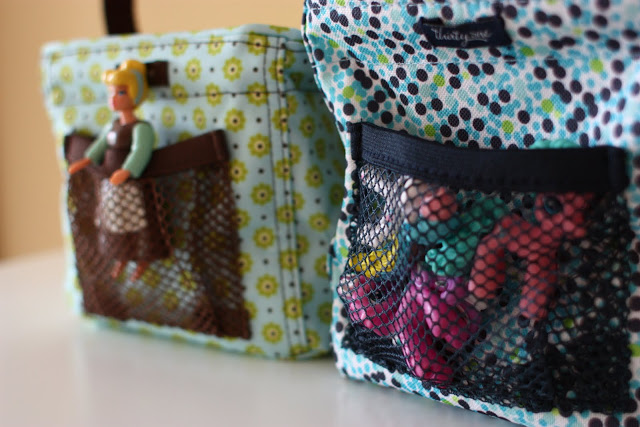 They also have these fun little pockets on the back for additional "friends" to hang out. :)
This was Ellie on her way to school one morning with her little caddy.
She had it filled with her favorite toy dogs to take for show and tell. :)
These are just a few of the fun bags Thirty-One sells! So if you'd like to win $25 towards your own bag, purse, or tote, just leave me a comment on this post and I'll pick two winners on Friday. Now if I was a "real blogger" I'd throw in something about mentioning this giveaway on facebook or announcing this giveaway on twitter. But since I don't tweet and rarely visit my facebook page (wonder if it's still there?) I won't fake being a real blogger. BUT I do really like Mary Beth and I do really like these bags so if you want to spread the word about this giveaway, that would be cool. :)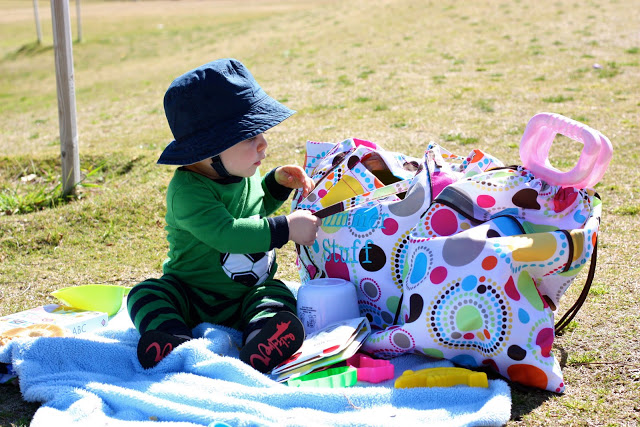 oh.. and p.s. these bags have been kid tested and mother approved. ;)
xoxo, Erin