Well! Today was a busy day and I'm exhausted. Looked at several homes. One of which was once owned by a certain football player who Kenny LOVES. Kenny wants to buy the house of course. Just to feel some kind of Charger aura running through it. Me – not so much. After trying to figure out how to change the manly pool table/sauna room into a playroom for my kiddos and the bar and wine rack room into a scrap space for me I finally said — uh, no. Sorry honey. Not for us. :) House hunting is so hard isn't it!? Just makes you want to take the yard from this house, the floor plan from that one, the location from this one, neighborhood and schools from another one, and mix it all in with my dream kitchen. Yea. I'll take one of those please.
Just a quick few pics of my girls' bathroom. Parenthood and Good Wife are sitting on our DVR waiting for me to watch them. And I think it's rude to keep my shows waiting.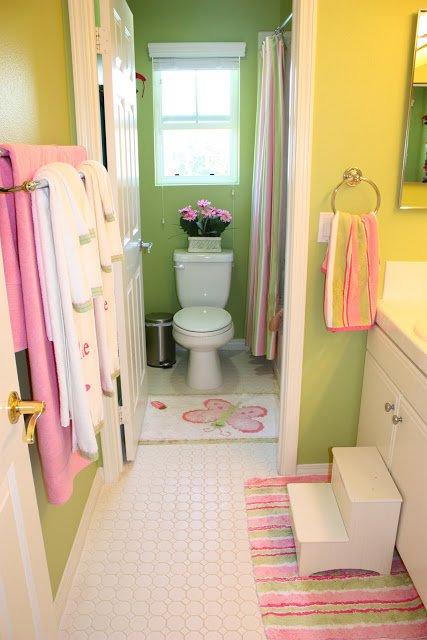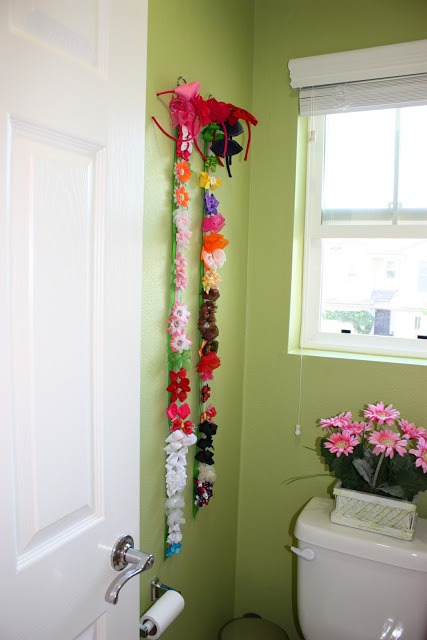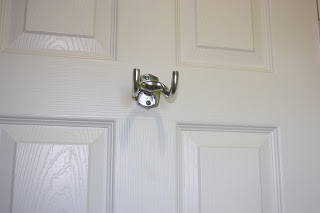 And a cute little hook on the back of the door. It used to hold just two towels…
and now holds three. :)

Free printable of the paint colors throughout my home!
Enter your name and email address to get instant access to my paint colors along with other free organizing printables. More will be coming soon!
Exclusive to subscribers!