Well – it's official. Vacation is definitely over. I was bummed to pack the girls' lunches today and get back into the routine. I always feel a bit of post holiday let down. Kenny is usually in a funk this time of year because football is coming to an end and I have a hard time letting go of December.
Still working on unpacking from our trip…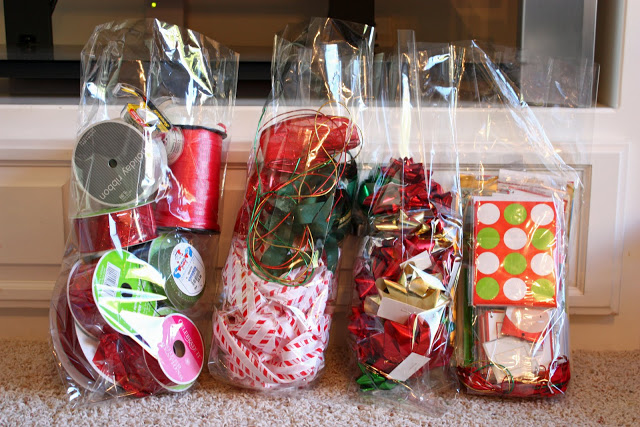 and taking down all the Christmas decor. I organized some of my holiday wrapping supplies in these clear sacks I had on hand. It made it easy to see my supplies while I was wrapping gifts this year.
Ellie was so great yesterday to entertain Kole before church so I could get a few things done. The two of them have such a special little bond. She absolutely adores him and he completely lights up whenever he hears her voice enter the room.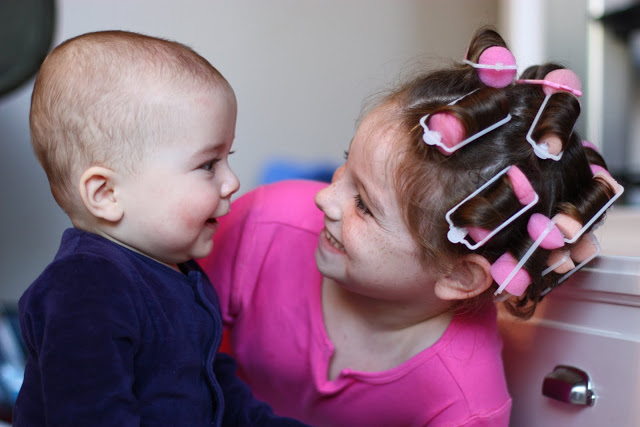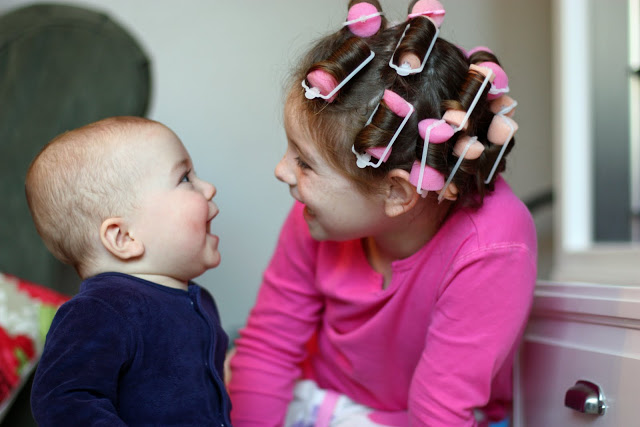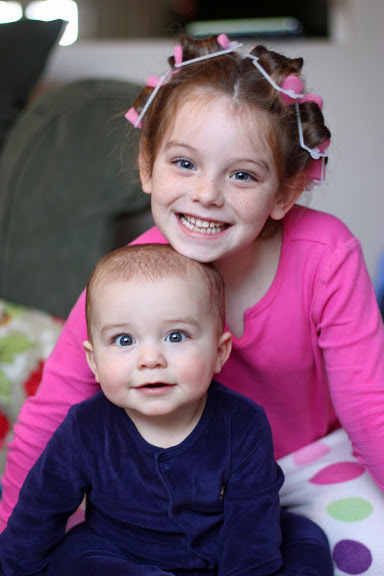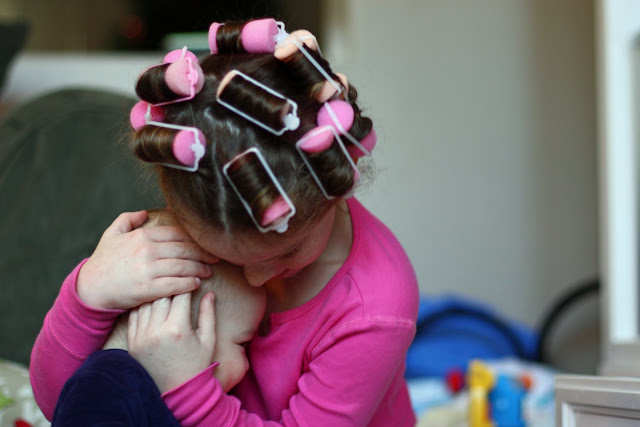 Still trying to learn how to use my new computer. I'm in the process of transferring all of my photos over and MAN — I take a lot of pictures! :) I need to become better buddies with my delete button this year. I especially need to go back to a few years ago before I was blogging and sort through what I want to keep and what can go.
One thing I love about January…it's a great month to organize! Time to get things in order for a new year. Looking at my pictures last night I realized I never shared my hutch organization pictures from last October so I'll post that soon.
Time to go take down the tree decor. Happy Monday everyone!
xoxo, Erin