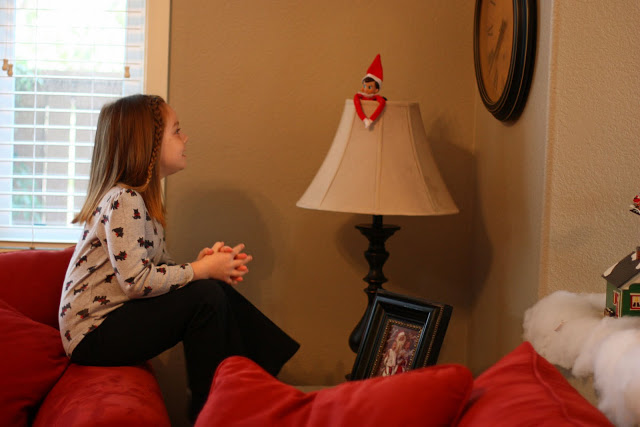 Daily conversations with our elf –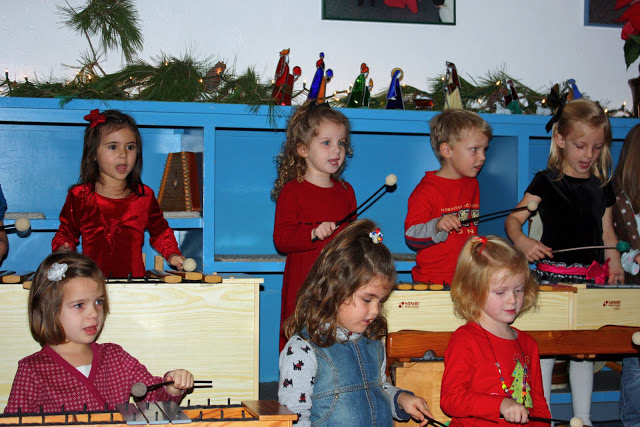 Addison's
pre
-school performance –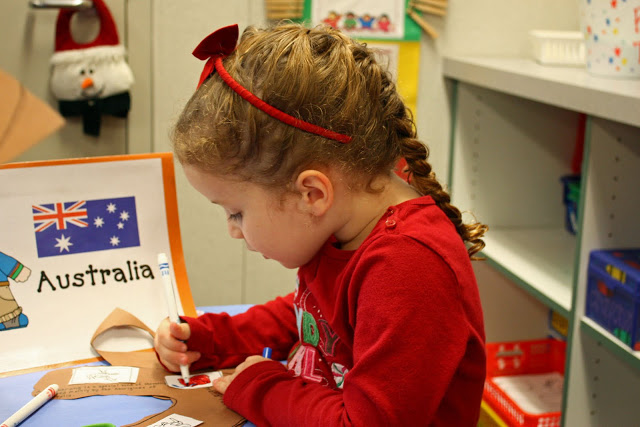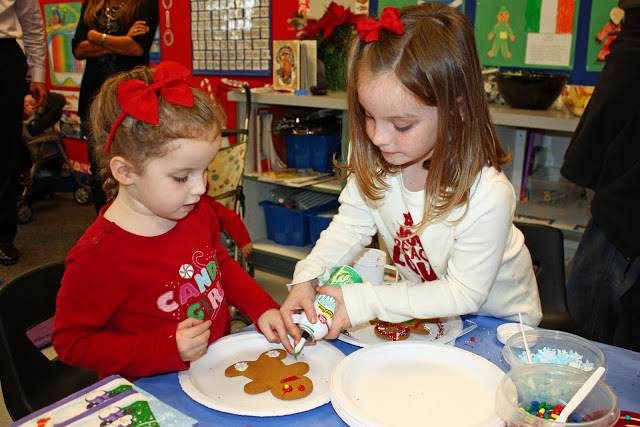 Making cookies in Ellie's classroom –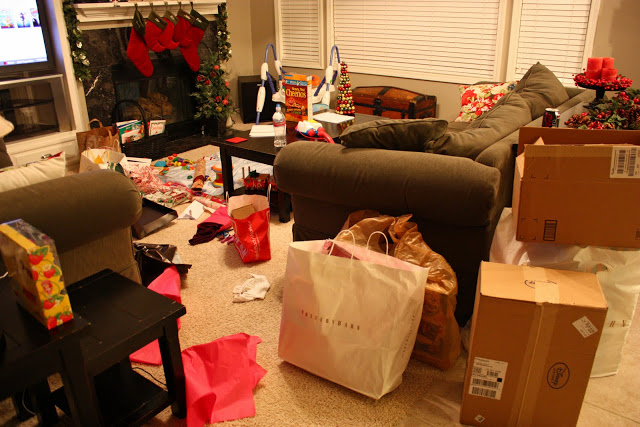 Living room last night as I attempted to finish up wrapping –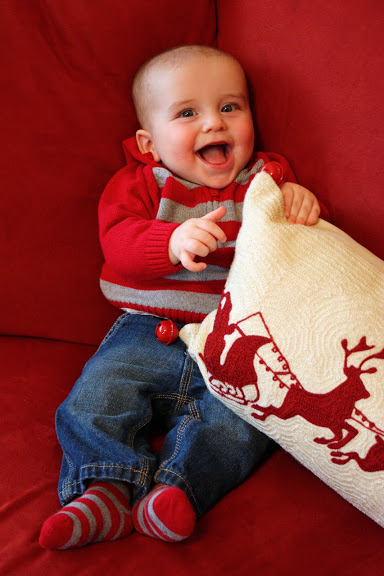 Kole
sharing in my love for the Pottery Barn Santa Silhouette pillow –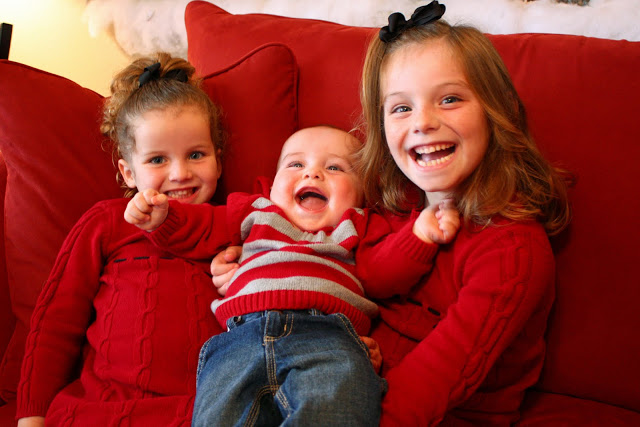 Best I could do with all three. At least they're happy. :)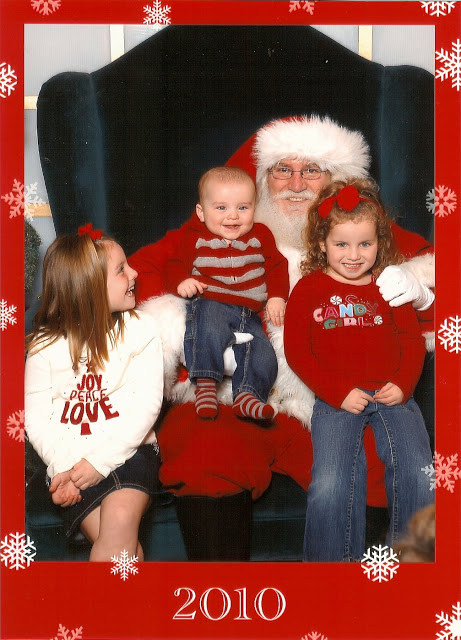 Annual visit to see Santa – Addison and
Kole
are looking at me (as I try desperately to get them all three looking and smiling), Ellie is looking at
Kole
, and Kenny was looking at his Blackberry. Our family captured in 2010.
It's Christmas Eve! Our spice candle is burning, the tree lights are on, and we are all still in our p.
j's
and may just be for the rest of the day. I went shopping yesterday and bought stuff to make cookies for Santa, cheese for Santa Mouse, and carrots for the reindeer. All I forgot was something to cook for us. Crap. My mom's not here to make Christmas dinner this year. Guess we'll be eating cookies with Santa, cheese with Santa Mouse, and carrots with the reindeer. :)
Enjoy the magic of this special time with your family. Love to you all!
Erin
xoxo, Erin