My hutch – which is getting a major makeover as far as decor in the near future. (Kole looks so little in that swing! *sigh*) Here is a picture of what the inside looked like a few months ago…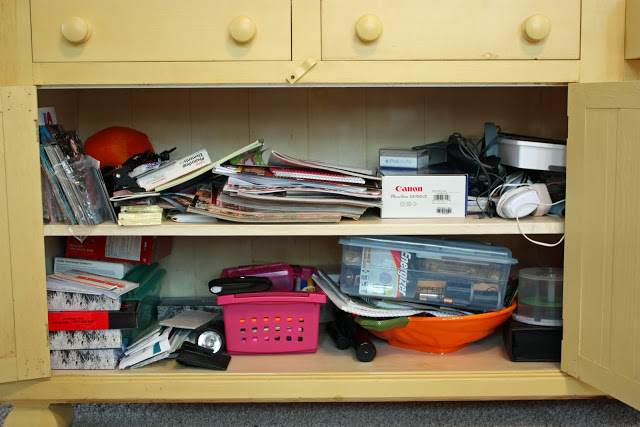 It was becoming a major catch all for any and everything. So! Back in October I spent a morning getting any and everything under control.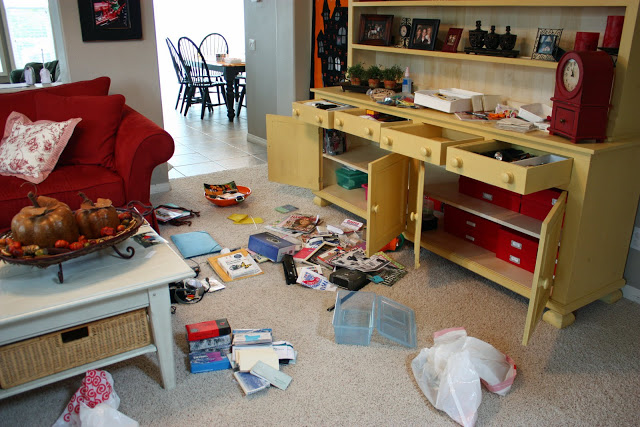 A beautiful mess! Here are two of the four drawers after I finished –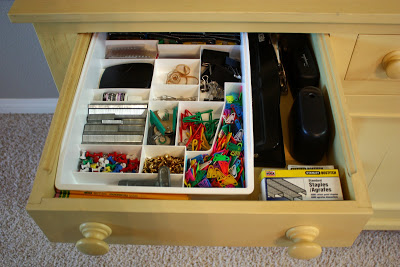 Extra school supplies. I just love a drawer full of school supplies.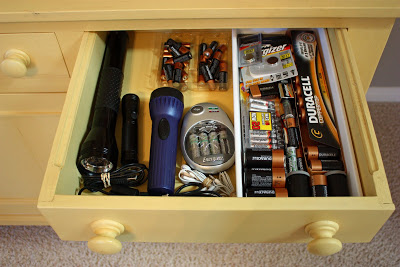 And a battery/flashlight drawer. I like having this stuff indoors in case of an emergency or power outage. And yes, I buy a lot of batteries! Seems we are always needing them for a toy or clock or something around the house.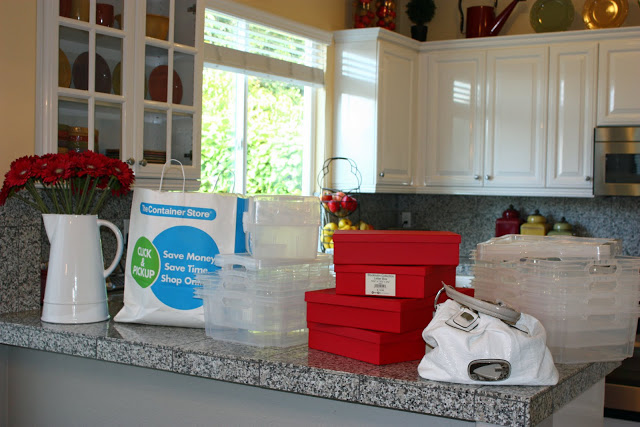 Remember
this post
about my little trip to the Container Store? I did
a post on how I used the clear boxes for toy organization
, but I spaced sharing what I did with the red boxes.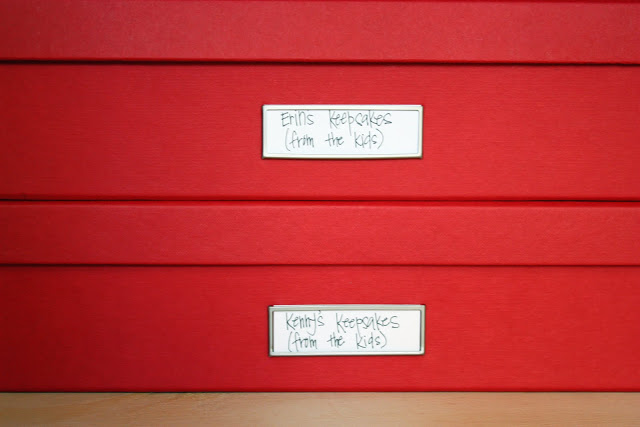 They hold keepsakes from the kids,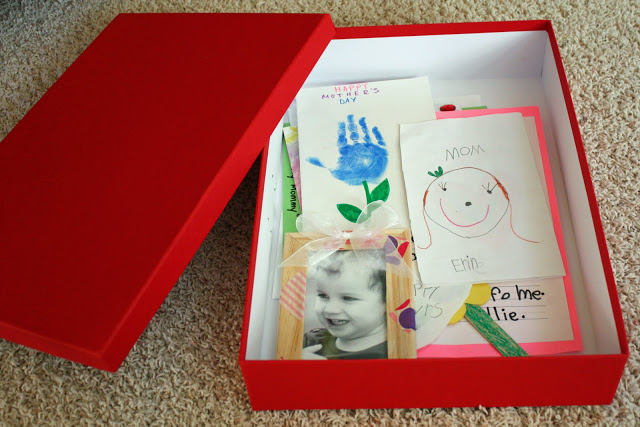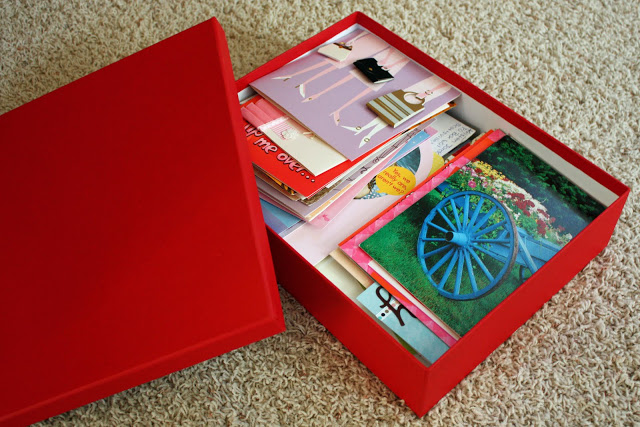 cards that are worth saving, and other childhood keepsakes, pictures, letters, etc. (Things from my childhood and Kenny's – I have a different system for the girls school/art work that I'm saving for them. Hopefully I'll remember to share that at some point too.)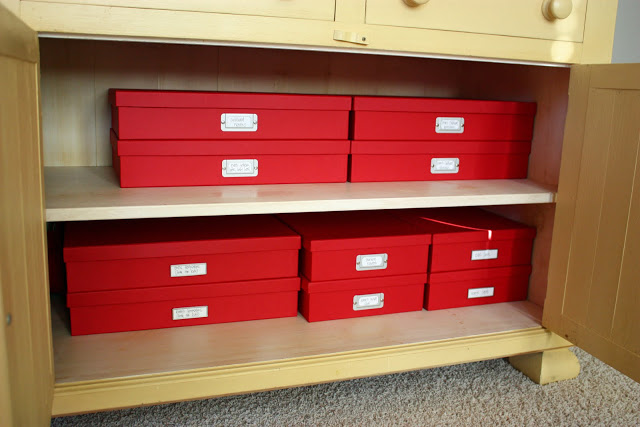 Special boxes to hold special stuff. If my house was on fire I would grab the kids, the scrapbooks, the red boxes, and my favorite pair of Sevens For All Mankind.
You probably think I'm kidding about the jeans – but I am SO totally not. :)
xoxo, Erin