Winner of $30.00 to Amber's shop is…….
drum roll please……..
Johanna Markworth!
who said:
"Love your blog! Love, love, love the necklaces! Thanks!"
Congrats Johanna! Email me at erin@thesunnysideupblog.com and I'll get you in touch with Amber. :)
Whew…that was stressful. So many darling blog friends who commented – I hate that I can't send you all a necklace! Last giveaway I had around 30 comments so Ellie drew a name out of a hat. This time we had to think big and use the random number generator. Johanna was chosen – she was #37 and 3 and 7 happen to be my mom's favorite numbers so I felt pretty good about that! Congrats again Johanna!
I wanted to let you all know that the next Power of Moms Retreat is coming up on October 22-23 in New Castle, New Hampshire. If I remember right from our days living in Virginia, the fall leaves will be absolutely beautiful! I can't say enough about how wonderful the Power of Moms Retreats are. I am so glad I did this! I learned so much and made some great new friends. If you're interested, you can learn more about the Power of Moms Retreats here and the New England Retreat here. Also, all of my readers can receive $20.00 off of this retreat by using this link. Go check it out!

Here are a few more pics from the retreat I just attended taken by one of the presenters –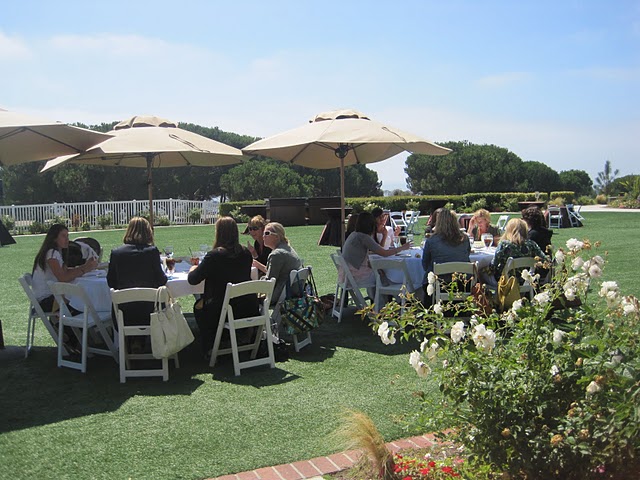 (eating lunch)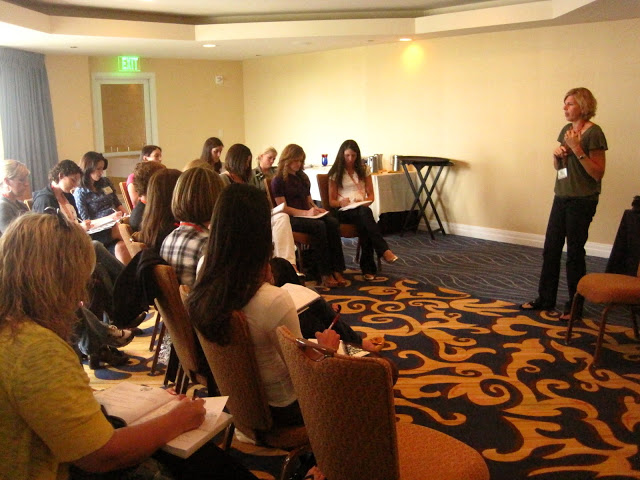 (in the conference room taking notes)
(when we first arrived – meeting everyone)
Melissa, a new friend from the retreat, brought her baby boy. He is Kole's exact age and every time I looked at him I missed Kole SO BADLY. Funny how it always sounds so nice to take a break from your baby but after about an hour you're dying to hold your little one again…
Felt VERY good to come home to this smile. :)
Gotta go. It's WAY past my bedtime. Have a great weekend everyone!
xoxo, Erin