Ok…I have so many things to blog about and no time to do it! I'm so busy right now. The last few days I've reached dinner time and realized that I totally spaced eating lunch. I can't even pin point what it is…a million little things taking up my time. Just life I guess! I'm really looking forward to school starting in September when we can resume a more normal pace. On second thought…maybe this craziness is just my new normal! Three is a juggle, that's for sure. The only thing that is saving me lately is that my kids are playing together so well. Sure, sometimes they fight and we definitely have our moments, but for the most part they have been really good for me this summer.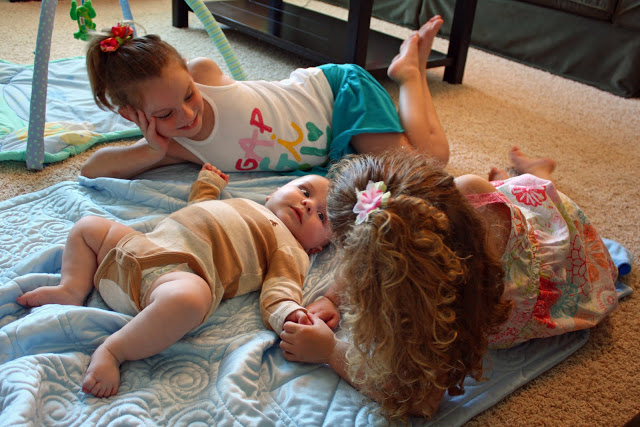 The girls love to entertain Kole when he's awake….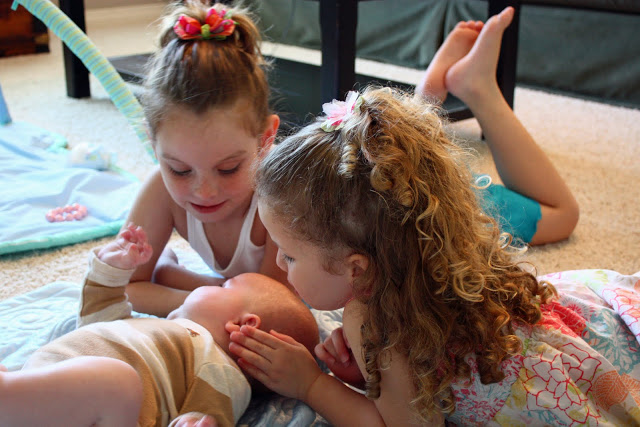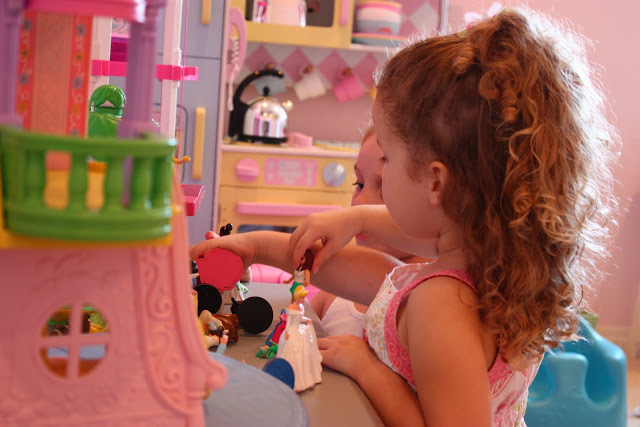 and when he's sleeping (and we're actually home for a few minutes) they can't wait to pull out all of their dolls. Then they play play play while I attempt to get something done.
xoxo, Erin