Yesterday was a busy Monday! Aside from shuffling kids around to preschool and play dates, taking care of my baby (who has an eye infection right now – poor little guy), meal planning, getting groceries for the week, and exercising (which didn't happen until 8:30 at night), I somehow manage to find the time to make a lovely mess out of my scrapbook room.
One of the items I bought at the container store was for scrapbook stuff and it inspired a massive re-organization of my supplies.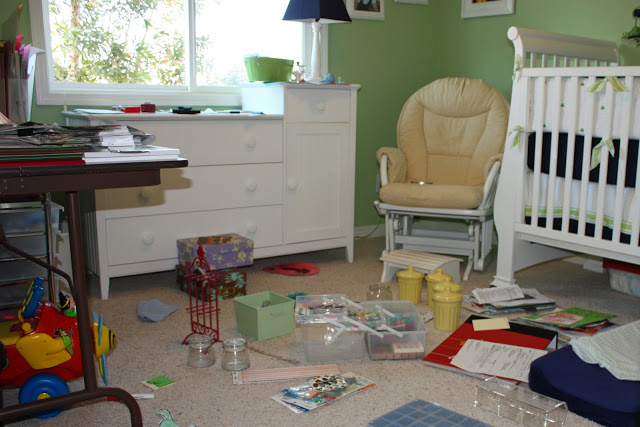 Kole was unimpressed with what I did to his room. Especially since he couldn't lay on his changing table and look at the trees – his all time favorite hang out.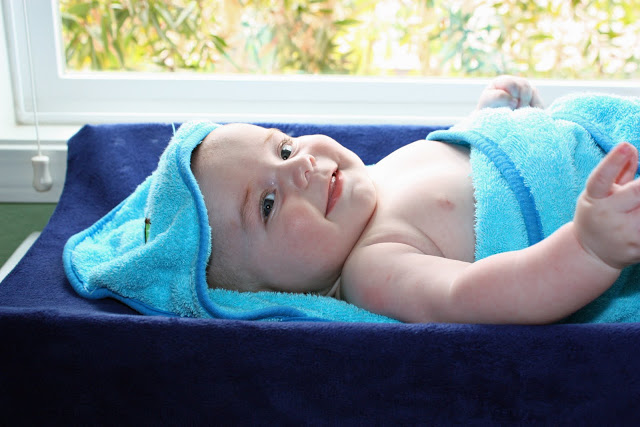 My little progidy was a huge help as always. :) Speaking of my little Miss Ellie, we have been noticing quite a few changes with her lately. She is becoming much more independent and starting to do things by herself that I used to help her with. Things like fixing her own snack, turning on her favorite TV show
(with permission),
doing her own hair, etc. She is also becoming a lot more picky about choosing what she is going to wear everyday. I can't decide if I like the changes or not. She's growing up and in some ways it's so refreshing to have one child that doesn't require as much assistance. On the other hand, I'm having a hard time giving up some of the control. I'm suddenly seeing flashes of waving good-bye to her from the door while she takes off driving by herself, heading to who knows where with who knows who!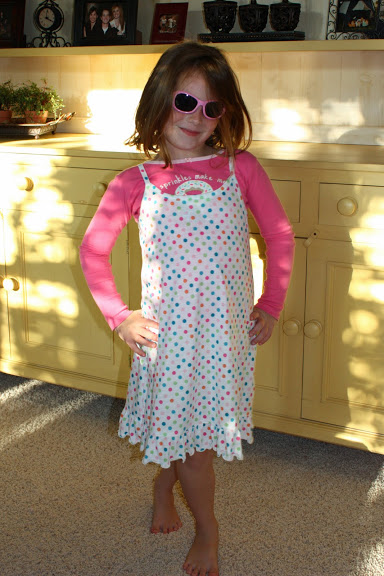 (modeling her new nightgown she HAD to have so she could put a shirt under it to look just like DW on
Arthur
)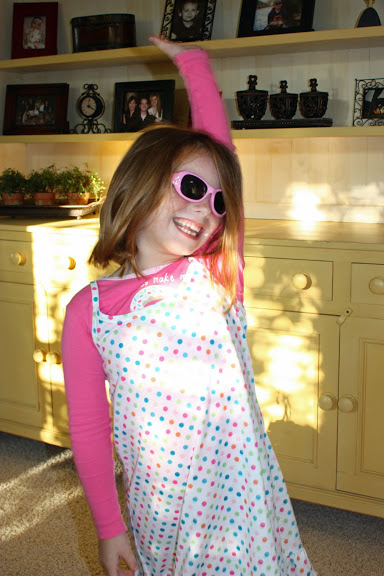 Give me strength for what's to come with this one!
As for my other sassy pants, when I picked her up at pre-school yesterday all of the teachers were cracking up over a conversation that happened while she and another little boy were washing their hands in the bathroom. —
Griffin: "I like you."
Addison: "I'm sorry. You can't be my husband because I already have one. His name is Mitchell. My sister Ellie has a husband too named Evan."
HA!
Here is a picture of her with her soon to be husband Mitchell who has since moved and is very missed:
xoxo, Erin