We celebrated Addison's 4th birthday. All she wanted was a family party in Cancun like last year. Since we couldn't quite make it to Cancun, she settled for a family party in Utah at grandma's house. Just as exciting for this 4 year old. :)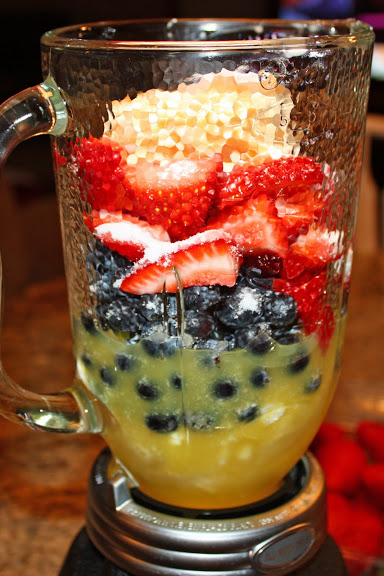 I spent lots of time with my cute dad. We woke up early (well…Kole woke me up early and I then woke my dad up early) and went walking together for a little exercise and one-on-one time. Then we'd come home and make smoothies together. My dad has perfected many smoothie recipes and they tasted so good to me that I went out and bought a blender (no, I didn't already have one) so that I could make them the exact same at my house. I'll have to share his recipe sometime. Totally healthy – except for that one scoop of ice cream…and a couple spoonfuls of sugar. Mostly healthy. And really yummy. Because of that one scoop of ice cream…and a couple spoonfuls of sugar.
Life is busy and it's not very often that my dad and I get to really talk – just the two of us. I cherished this time I was able to spend with him. We covered it all. His career, my kids, his plans for retirement, my plans for his retirement, the horror of his Vietnam war stories and the horror of my realization that I'm going to have to break down and buy a minivan. :) Love you so much dad.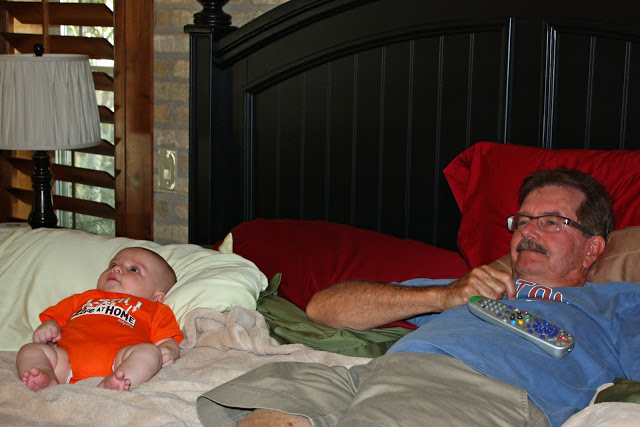 Kole was also able to spend some quality time with my dad…watching TV together. The two of them look quite content, don't they?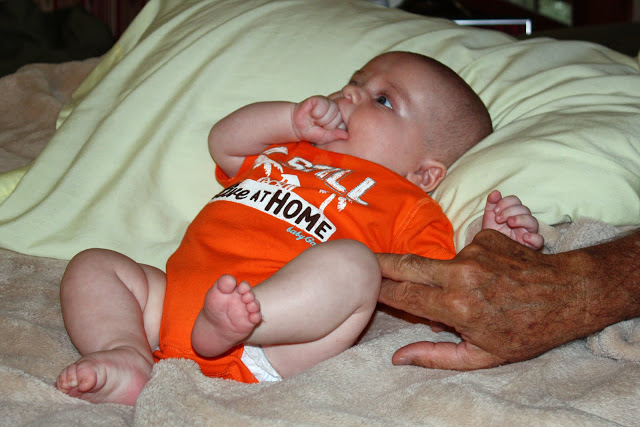 Love that while chillin' in front of the tube Kole was wearing his "I still live at home" onesie.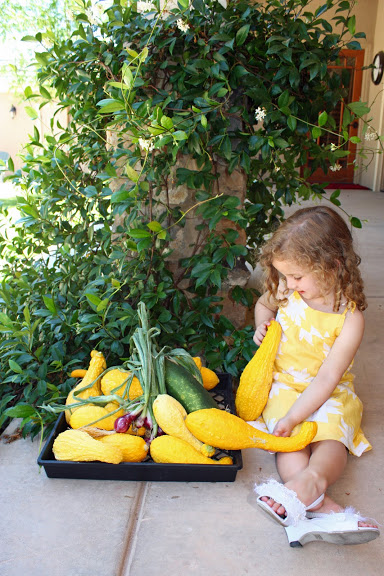 We ate a lot of fresh food from the garden. And Addison refused to take off her "bride shoes."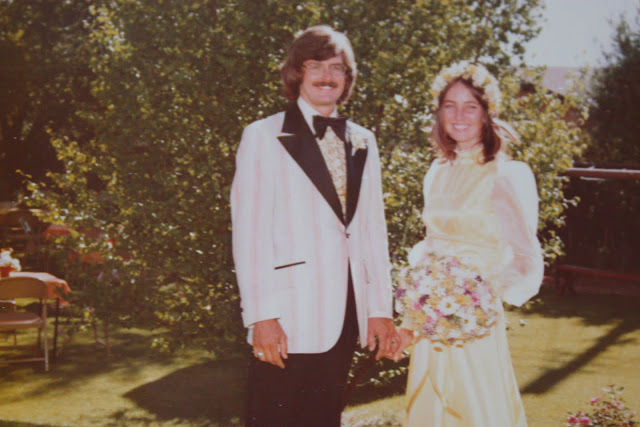 My parents celebrated their 36th wedding anniversary. What a couple of hippies they were! You can see more of their 'young and in love' pictures on my mom's new blog that I helped her set up. :) Welcome to the wonderful world of blogging mom!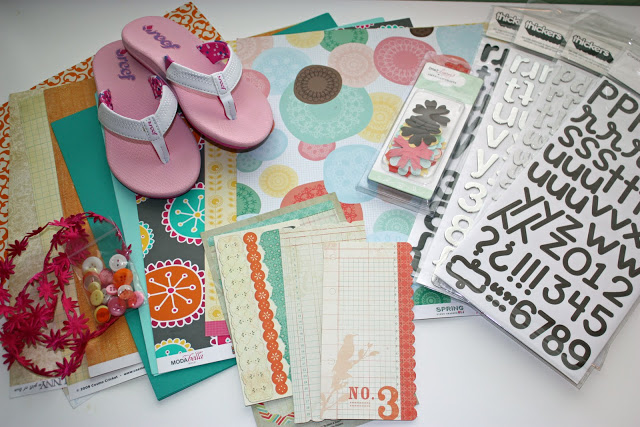 Also while in Utah I of course hit all of my favorite stores. Came home with some fun scrapbook supplies, new reefs for the girls (an essential for every summer)…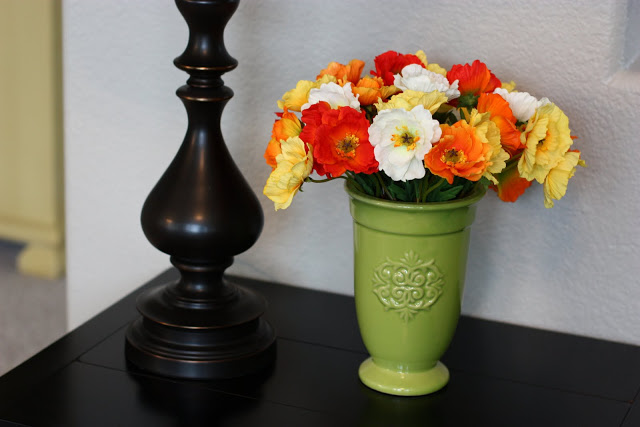 and a little something new to spruce up the house.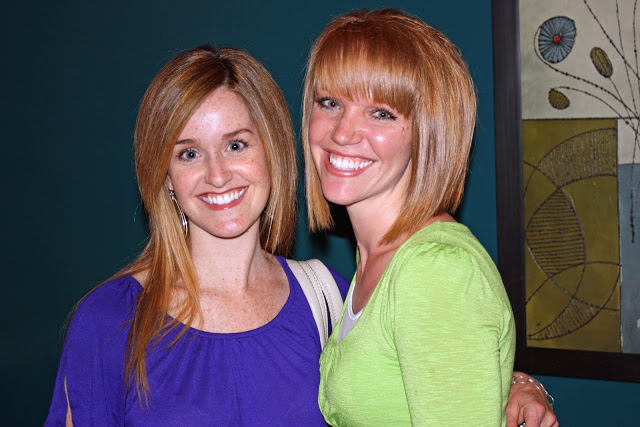 Spent lots of time with friends and enjoyed good straight hair days. Aside from family, Utah friends and good straight hair days are the two things I miss the most about living there.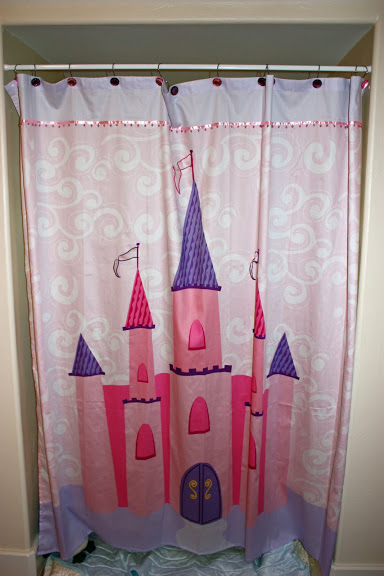 The girls spent lots of time playing in their princess room. My parents had a little cut out in their house that was a perfect place for little ones. They put up this castle shower curtain and filled the area with books so the girls could have a cozy place to read and play.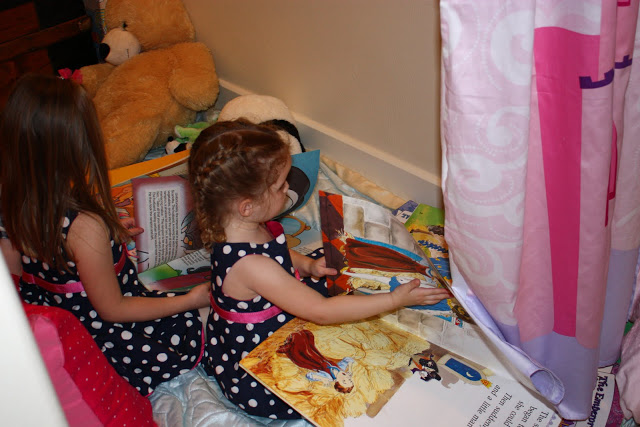 They love it!
I organized my mom's pantry just like I did
last summer
. Figured I owed her for watching my kids while I tore into my house.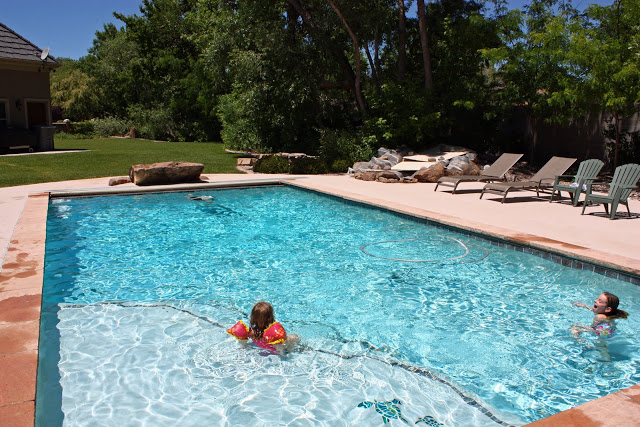 While in Utah the girls swam and swam…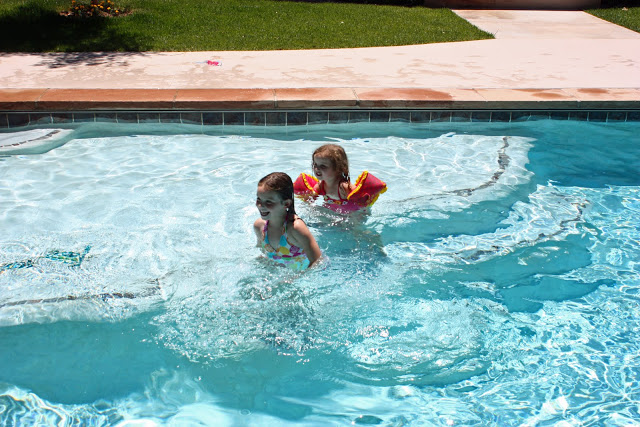 and swam some more.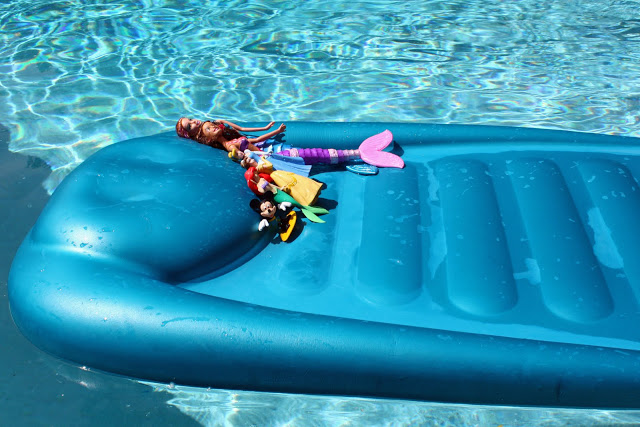 Some "friends" joined in the fun and were allowed in the pool.
Others had to watch from the sidelines.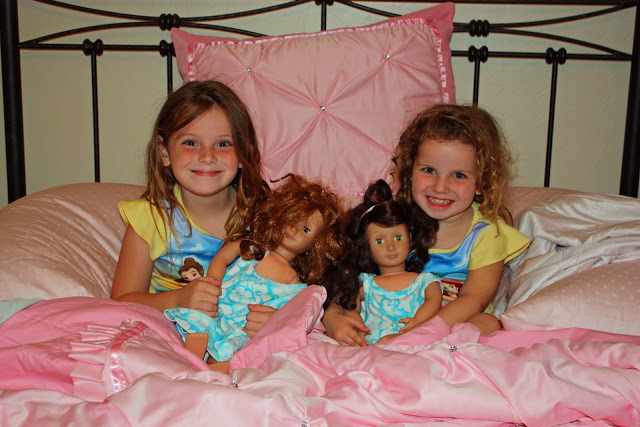 Straight out of the pool (that counts as a bath, right?) and into bed with matching jammies for the girls and their dolls. What a rough life these two lead.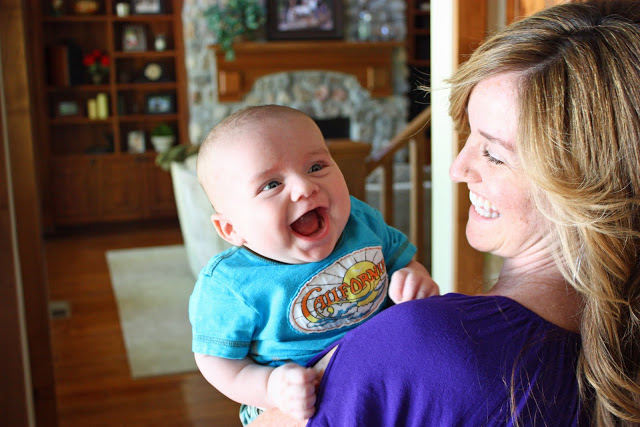 While in Utah I continued my love affair with this little guy. A love affair I don't think will be ending anytime soon. Sorry Kenny. There is definitely another man in my life. And just like his daddy, he has a smile that makes me weak in the knees.
We had a great time this summer – while in Utah.
xoxo, Erin