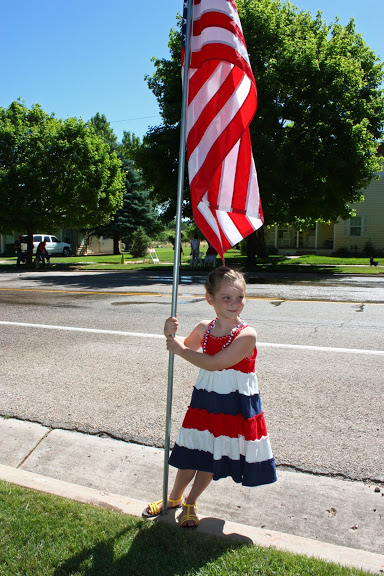 We had a great 4
th
and were able to spend lots of time with our families. Kenny flew in just in time for our annual parade in
Parowan
with his family and then we met my family in Cedar for a reunion…
At the parade: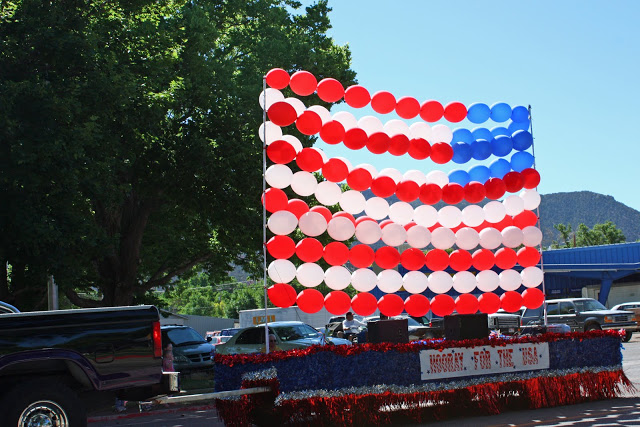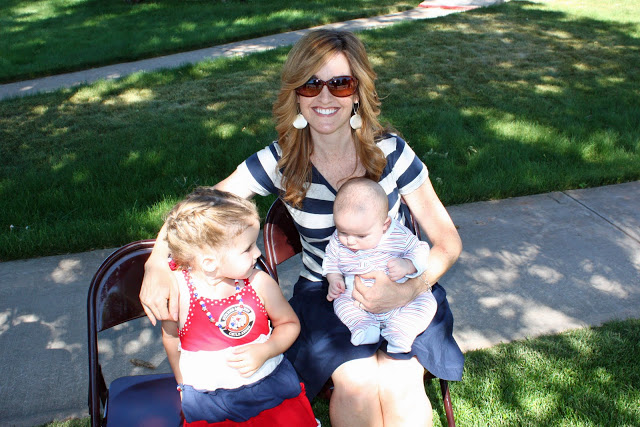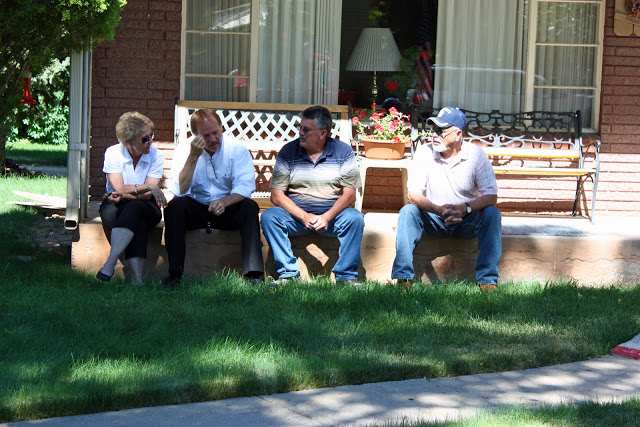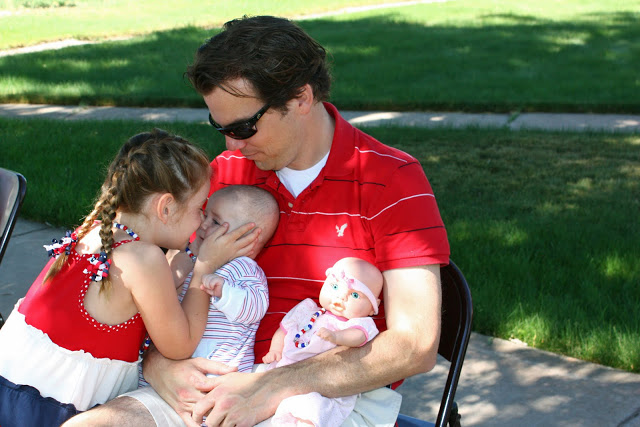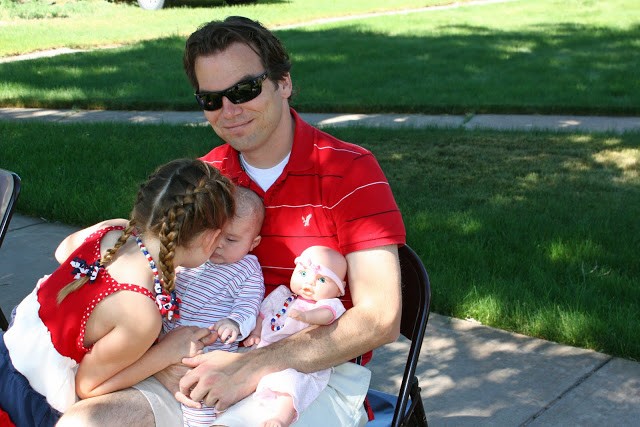 Our crew at the reunion: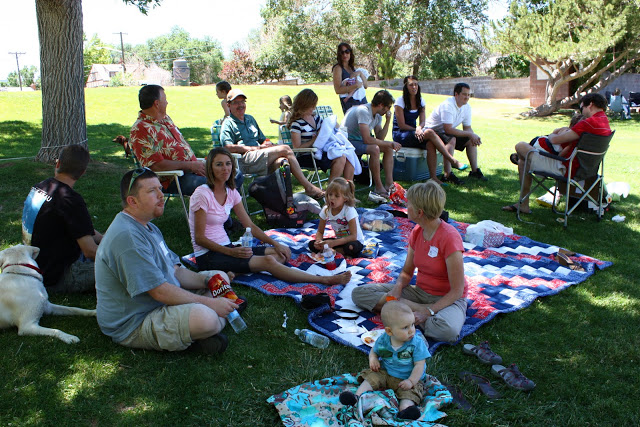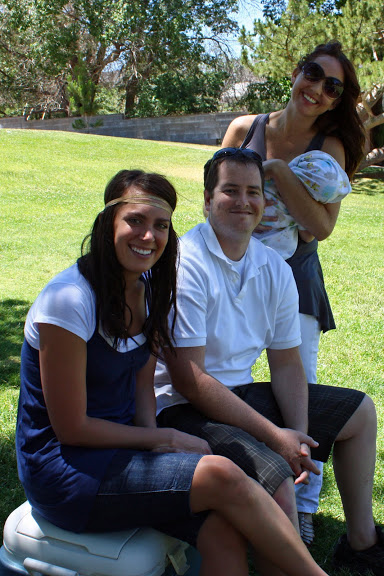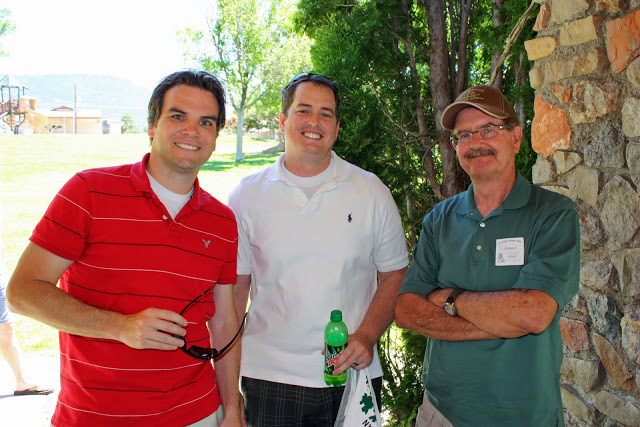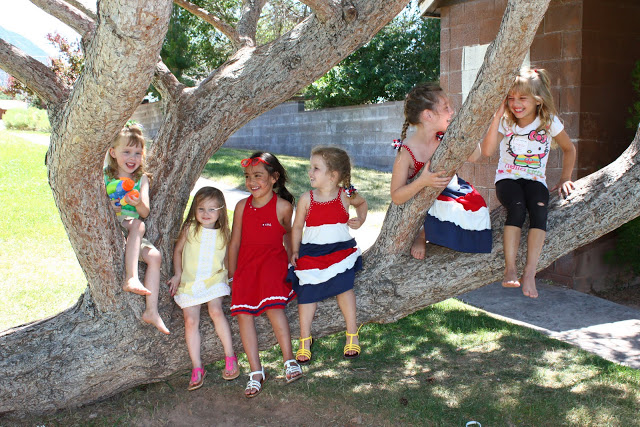 My girls had so much fun with all of their cousins! They reminded me so much of me and Carly when we were little girls at this same park. Running around with cousins, climbing trees and wading in the creek.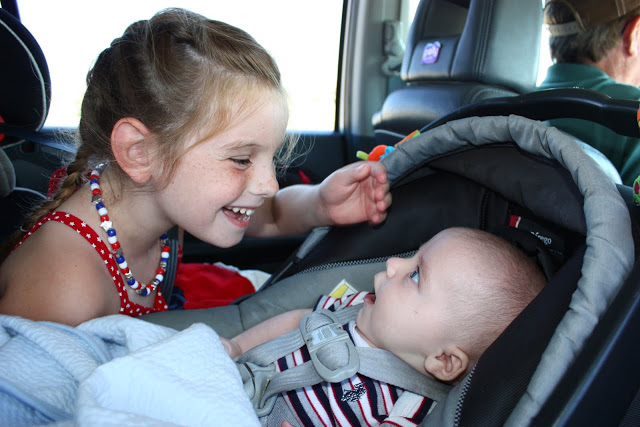 On the drive home.
Ellie has been so sweet with
Kole
. I love to see them bonding.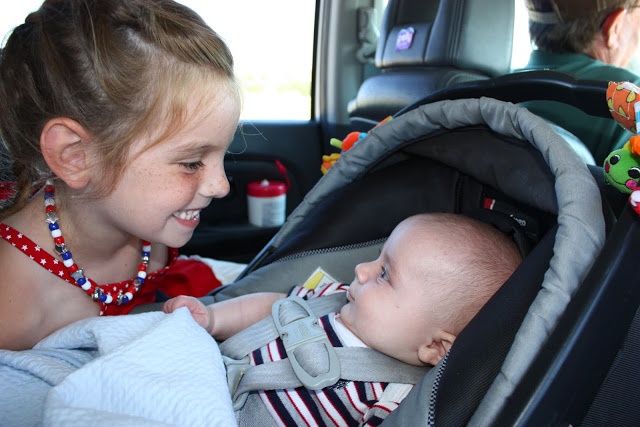 Kole
and grandpa – worn out from our busy day!
It was such a nice break. We spent lots of time in the pool and with friends. I also enjoyed a little break from my computer which felt good. Now we're back in San Diego and I'm ready to plug back in. :) Lots to catch up on around here and lots to post.
Hope you had a happy 4
th
too!
xoxo, Erin