A few more things I'm loving in my kitchen right now…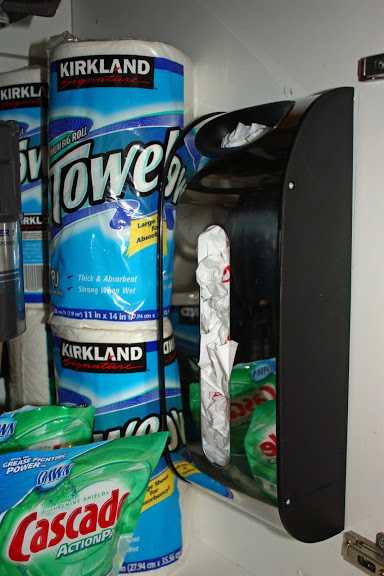 The grocery sacks I keep for garbage liners were completely taking over the space under my kitchen sink. This ten dollar sack holder I bought from Target is perfect! I love having something that keeps them all together and makes them accessible without taking up so much room.
Revolutionary!
So…Kenny and I seem to have the same reoccurring disagreement discussion. It involves "the stack." We don't have a home office in our 'right now' house (big plans for the home office in my 'someday house') so there is no place for Kenny's miscellaneous papers – receipts, mail, bills, etc. He tends to just leave these papers all over the kitchen/living room area and expects me to leave them all over the kitchen/living room area so he'll be able to find them when he needs them. It drives me crazy! So I stack. When I'm cleaning during the day I gather all of these miscellaneous papers and put them in a big stack. Then I usually put the stack in my hutch or in a cupboard or drawer – somewhere out of sight because I hate to see clutter. Kenny comes home from work and can't find something he needs and gets mad at me for stacking and moving all of his stuff around. It's seriously something we've argued about every few nights for the thirteen years we've been married.
"The stack" on a good day.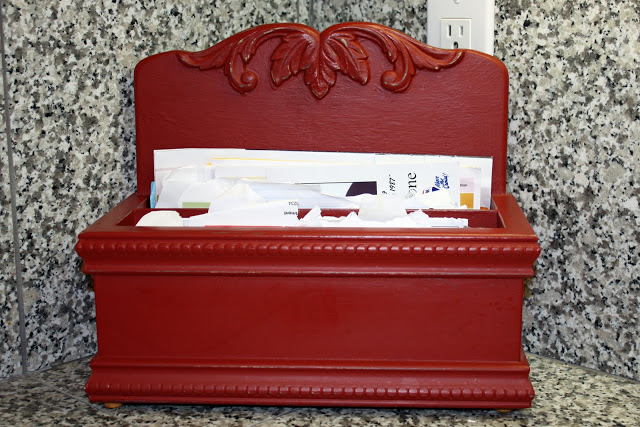 I have this cute red holder for mail, but it's clearly too small for all of Kenny's papers.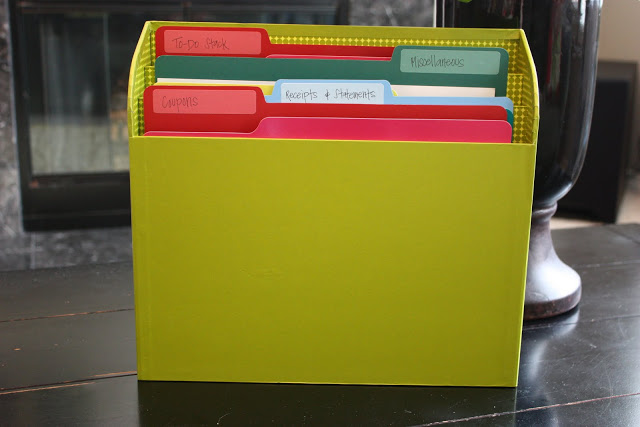 So the other day I bought this green file folder.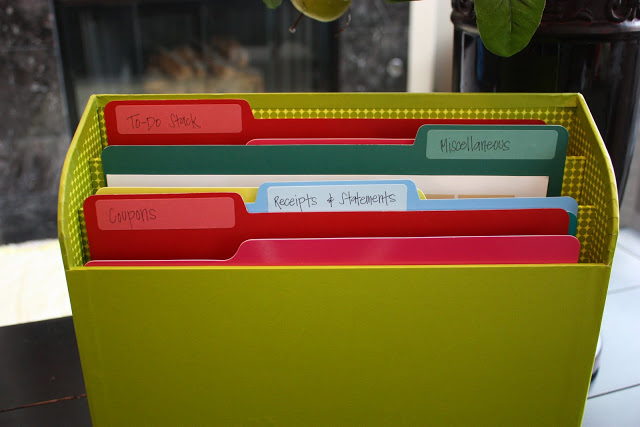 Then I labeled each folder. One for receipts, one for coupons, one for miscellaneous papers, and one "to-do" folder for things that need to be taken care of soon. Kenny is happy that the moving "stack" is gone and I'm happy that there is finally a place for all of his
crap
important papers.
So simple. Why didn't I do this years ago? Could have avoided all those disagreements discussions!
On to pantry organization! One of my favorites.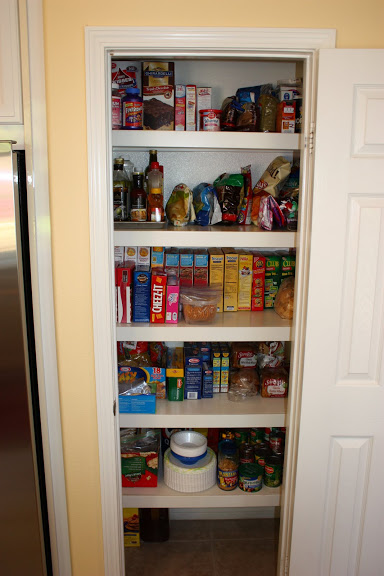 I have a really small pantry in my 'right now' house (big plans for the huge pantry in my 'someday' house) so I have to make the most of the space I have and the best way to do this is to keep things organized. I basically just try to keep everything compartmentalized. Cans together, pasta together, cracker and cereal boxes together, etc.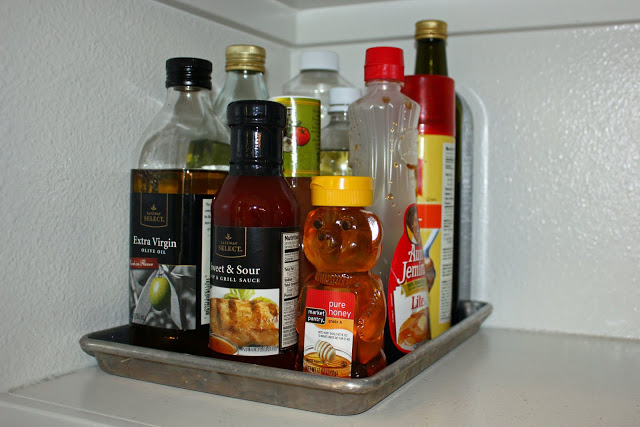 Another thing I do is keep all things messy and sticky – honey, olive oil, syrup, etc. together on a small baking sheet. This avoids a sticky mess on the pantry shelf. It also keeps everything together and looking nice. :)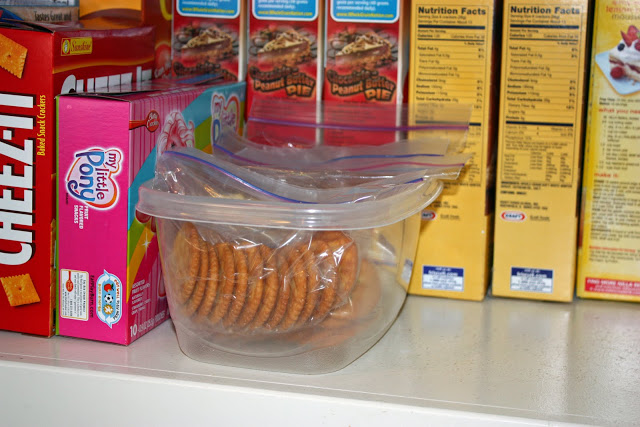 I also always keep a few sandwich bags full of crackers together so I have snacks that are easy to grab when we're heading out the door. I've learned with little ones to never go far without snacks!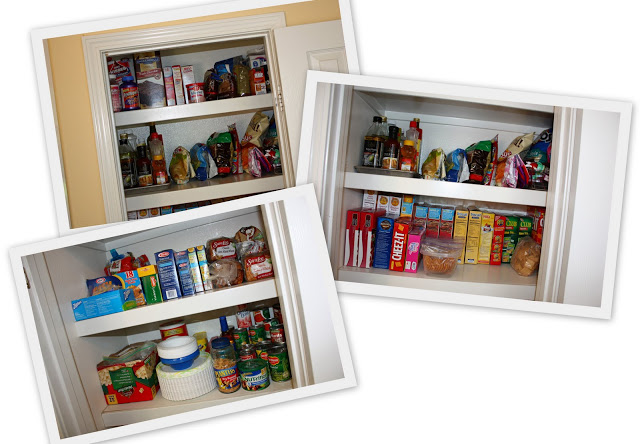 I've found for me that the key to keeping a pantry organized is to spend five minutes or so each day re-organizing things where you want them. Of course, I'm pretty much the only one in my pantry all day so I'm sure when the girls are old enough to make their own snacks things might not look quite so put together.
xoxo, Erin