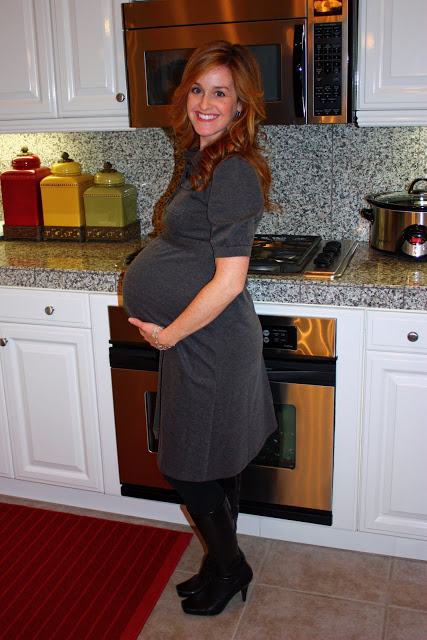 35 weeks along. Not much to update. I'm not sleeping well. I go to the bathroom about every 25 minutes. Everything is puffy and swollen. It was a cold rainy day and I turned off the heat and have had the fan on high. Kenny and the girls were watching the science channel in sweatshirts huddled together under our big Charger blanket. I'm uncomfortable. And big. And hoping to pop soon. And still wondering what was up with the science channel.
My darling friends threw me a baby shower last week.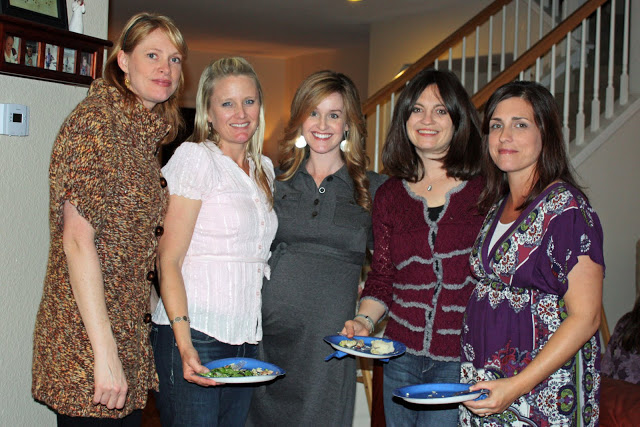 A great night full of wonderful people…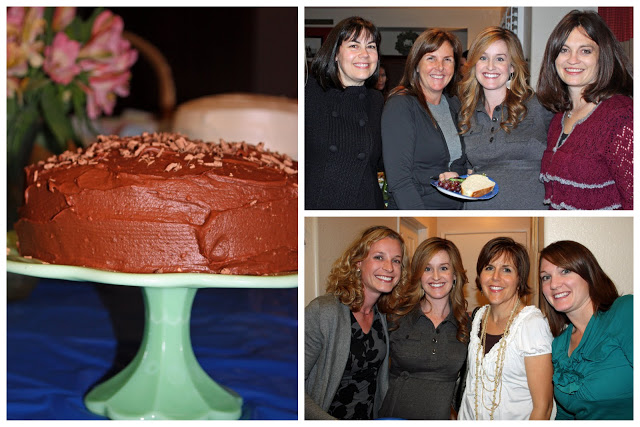 wonderful food…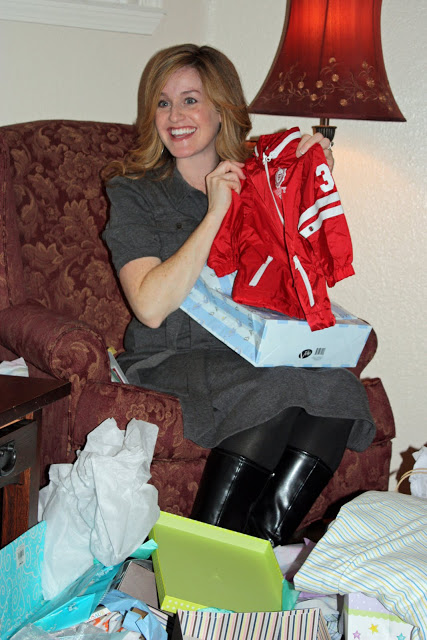 and wonderful gifts. Thank you so much to my friends – I love you all. The shower was perfect. And I'm thrilled about finally having so many fun boy clothes!
This picture just made me laugh. C'mon Erin. Stand up. You can do it. (Funny the challenges you face daily when pregnant – standing up, putting on your shoes, fitting through the grocery store isle…)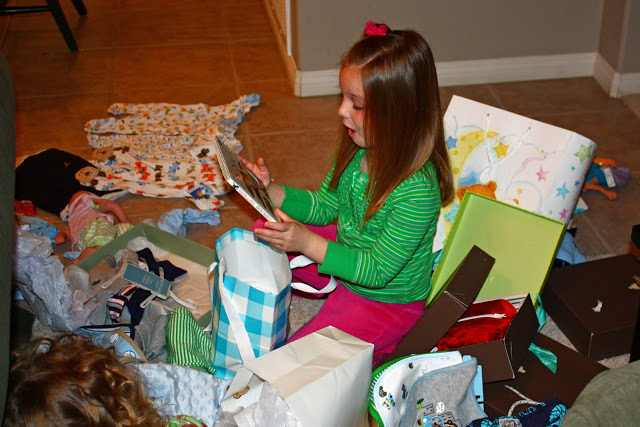 All of the gifts were folded up in gift sacks when I went to bed after my baby shower. The next morning I found this downstairs. The girls had pulled everything out and were oohhhing and aahhing over it all. "Mom! Is this all for baby Kole? Isn't this so cute!? I love this! Will he wear this swimsuit to the beach!?" I jumped right in and showed them everything and the three of us oohhhed and aahhhed together. It made me so happy that I have girls. When I had tried to show Kenny some of the stuff the night before he had nodded and said "Looks good – glad you had fun." Guys. They just don't get it.
Ellie told me today that my stomach was so big she can't remember what it looks like smaller. Then she asked how you make a baby in your stomach. I deferred to Kenny who said "Well….first you get married and then decide you want a baby and the girl gets pregnant." (I'm thinking – that was the best you could do? Although I know I couldn't have done any better.) Then she says, "So you just think it and then you're pregnant?" I told her it was hard to understand and we'd talk about it when she was a little older. She said "Can you tell me about it when I'm eight? Eight is my favorite number." Then we conveniently steered the conversation in another direction – we were suddenly very interested in knowing exactly why eight was her favorite. :)
xoxo, Erin