(pics from our Thanksgiving in Utah)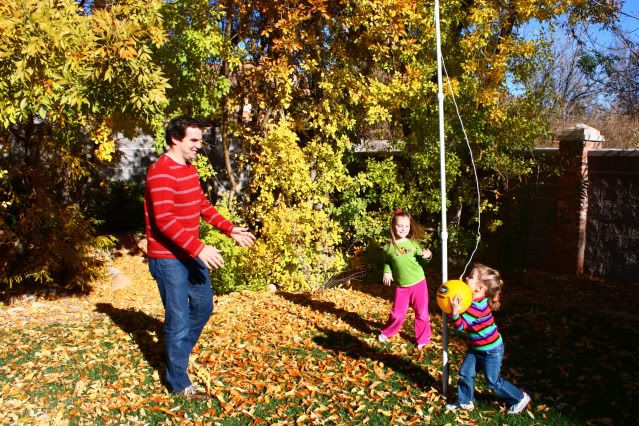 RULE #1: Everything is acceptable. Ignore all regular Tether Ball Rules.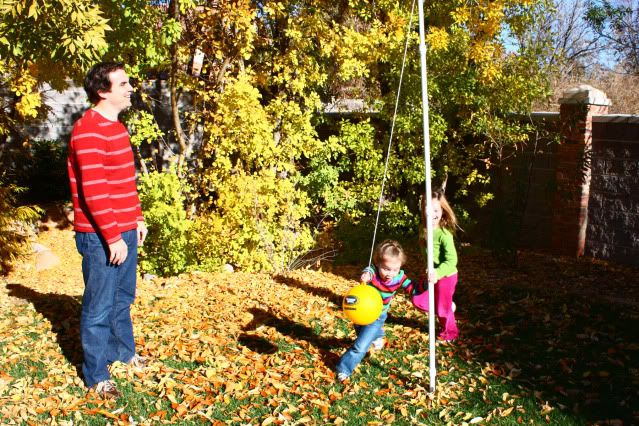 RULE #2: It's perfectly acceptable and even encouraged to take a break from the game altogether and play chase with the ball.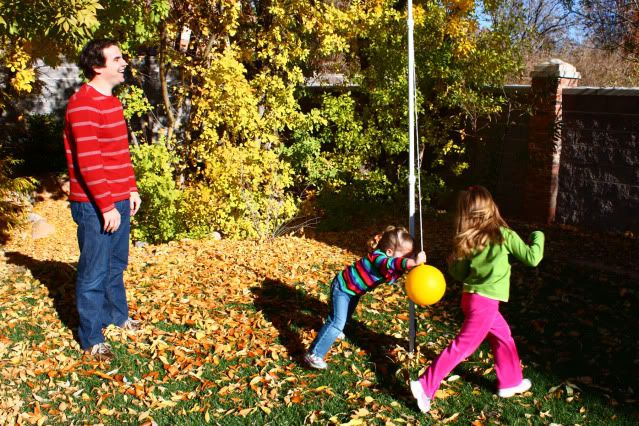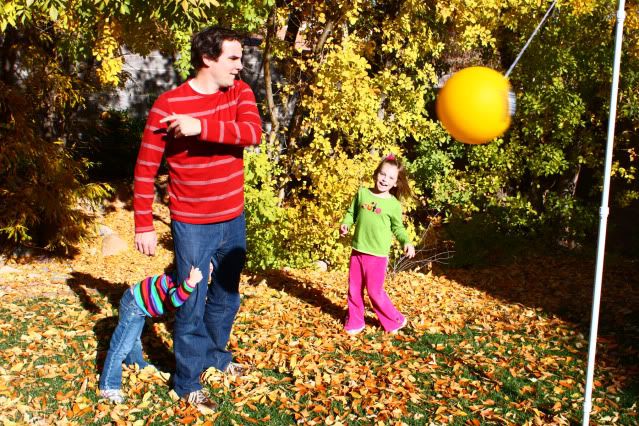 RULE #3: If scared of the ball, or anything else for that matter, you are allowed to take refuge in-between daddy's legs.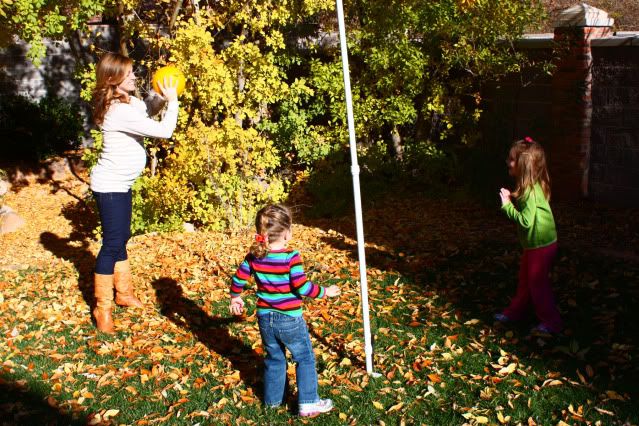 RULE #4: You are especially encouraged to play Tether Ball when you have a ball in your hand and one in your belly.
RULE #5: Try not to get carried away and hit your three year old sister in the head. If you are the three year old who is continually getting hit in the head, make sure that grandpa isn't far. It's well known that grandpas give the best hugs.
RULE #6: Stop every now and again and smile for a picture. It makes mom happy and if mom's happy you can play more Tether Ball.
xoxo, Erin