I thought it might be fun to post some of the Halloween things we've been up to lately. Last weekend was a special occasion in our house. The new "Barbie and the Three Musketeers" was released. Yes… that WAS the special occasion. We had a family movie night to watch it for the first time. Kenny and I are as into the Barbie movies as the girls (seriously) so a good time was had by all. :)
I made the girls this treat for the show. I threw in all of their favorite snacks…popcorn, pretzels, m&m's and fishy crackers. Then added some candy corns in my jack-o-lantern dish to make it a "Halloween Treat."
Too good to share.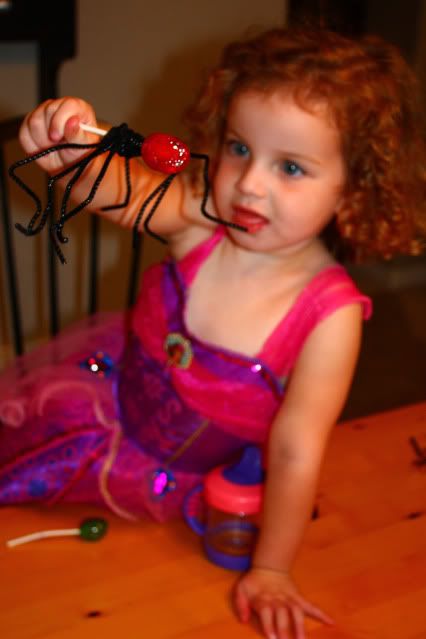 We also made some Spooky Spiders out of suckers and pipe cleaners. I found the idea
here
. Next time I need to buy thicker pipe cleaners (our legs look a little spindly). The girls had fun gluing the eyes and bending the legs and of course, eating the suckers.

Free printable of the paint colors throughout my home!
Enter your name and email address to get instant access to my paint colors along with other free organizing printables. More will be coming soon!
Exclusive to subscribers!