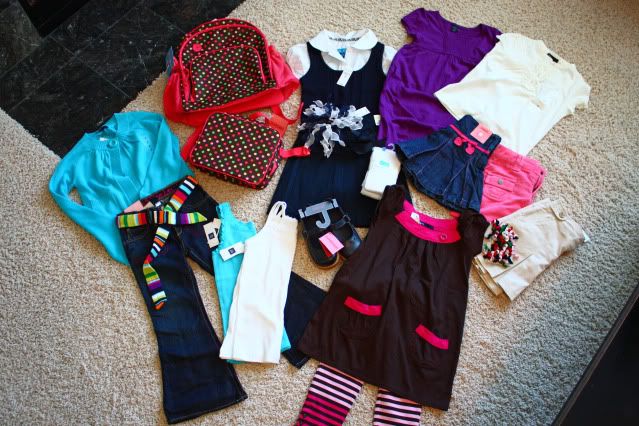 Do I really have a child old enough to go "school shopping" for!? I'm so excited to have a Kindergartner! I've had a blast getting Ellie clothes, school supplies, lunch box, back pack…all the necessary supplies to get her off on the right foot. Ellie was trying on some of her clothes so I could see how they fit and Addison said "Ellie, you look like a fashion show!" (Now if I can just hide from Kenny how much money I spent on this fashion show) Ellie and I had fun shopping together but definitely had different tastes in clothes. I was drawn to everything cute and stylish…while she was drawn to…
this hideous pink monkey shirt. It was the only thing she really wanted for Kindergarten. So we have a deal. If she wears the above clothes that I picked out, I'll allow her to wear the monkey shirt (maybe on short field trip days or something…). We both left the mall happy.
Also making us happy is the art adorning my kitchen counter. Ellie learned how to draw various animals at Kindergarten camp a couple of weeks ago so we've been enjoying fun little pictures of birds, pigs, and chickens sprucing up our home. Her drawings always make me smile.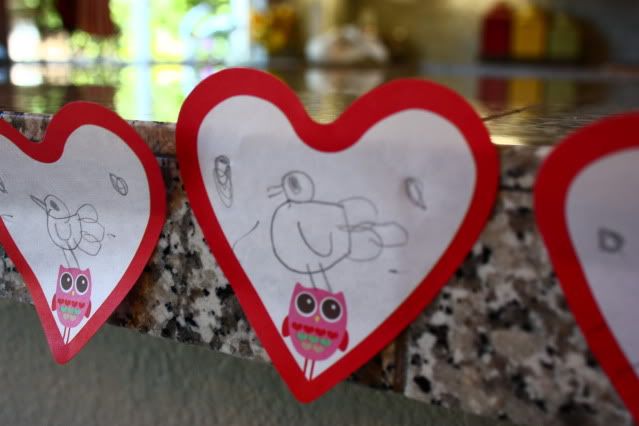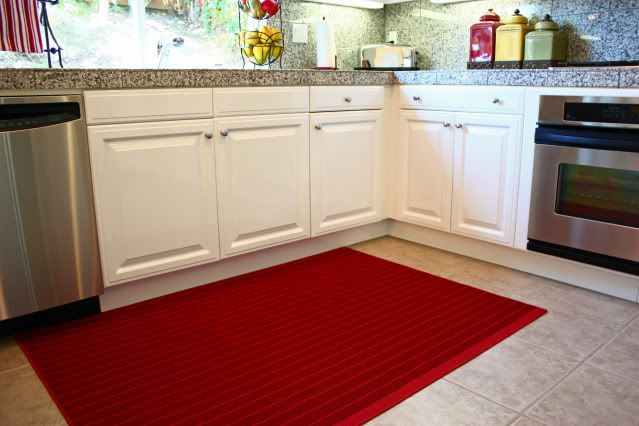 I'm also loving my new striped red rug from Target. On sale for a whopping 20 bucks! I've gone through so many red rugs in the 7 years I've lived in this house and I've spent way too much money on overpriced rugs that stain easily and are hard to clean. This cheap rug is easy to clean and a breeze to shake. And for the killer price…I was able to buy an extra rug for back-up! Makes me happy every time I walk into my kitchen. It's all about the little things.
xoxo, Erin