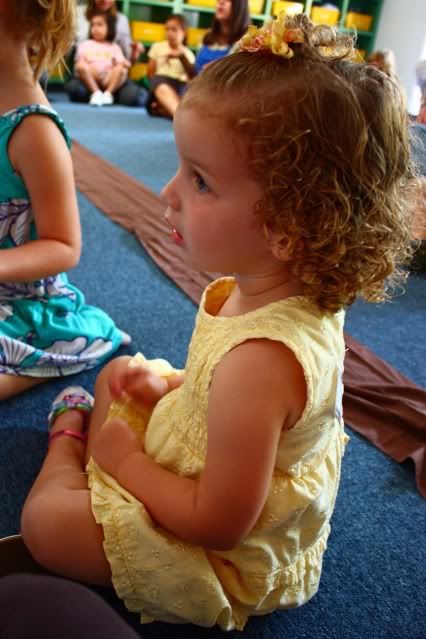 My baby started pre-school last week. She couldn't wait to start, but cried when I left. She wanted to wear her "Belle" dress. At the end of the day she told me she had fun, but they had a snack and it was cheese and it wasn't as yummy as our cheese.
It was so weird doing our usual morning routine with the girls, but dropping off Addison instead of Ellie. Ellie was so excited to show her the ropes… where to go, how to "sit like a singer" at singing time, where her cubby is (in Ellie's old location), and of course, the best way to spin on the spinner. (Ellie is having major spinner withdrawls)
They were so adorable all morning – Addison excited and nervous, sitting so still and paying such close attention to the teacher…and Ellie with her every step of the way. I couldn't help feeling a bit emotional and proud watching them both… I sure love my girls.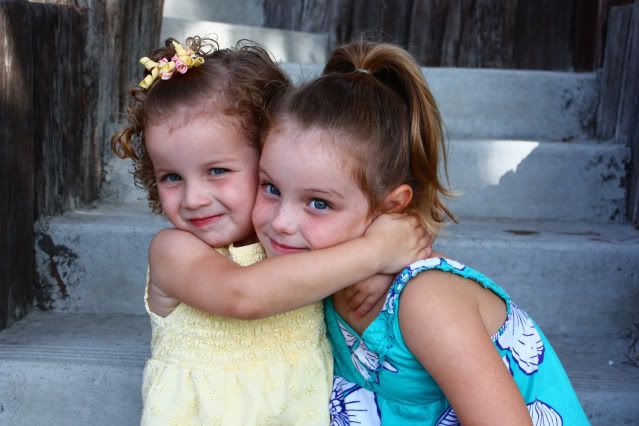 xoxo, Erin