{FRIENDS}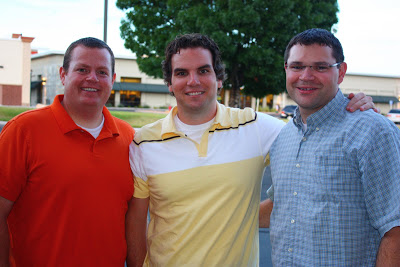 One of our favorite things about spending time in our home town is getting together with friends. Friends that have been our friends for –
ev
-er. Friends who know way too much about us and love us anyway. These three guys (Joe, Kenny, and Ryan) have been the best of friends since High School. And since I dated Kenny in High School, they quickly became two of my best friends as well.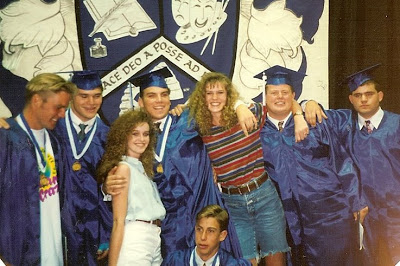 (and here's the proof)
This was Kenny's High School Graduation. Yes – that is me and
Koni
– two
sophomores
who were thinking we were pretty cool to be hanging with the graduates. Ryan is to the left of me and Joe is to the right of
Koni
.
p.s. Why didn't I just rat my hair a little higher and Kenny and I could have been the same height?
We met up with Ryan and Joe and their significant others for dinner and it was so fun catching up with all of them.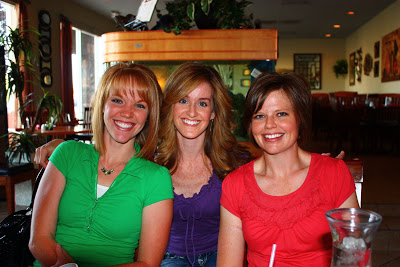 And of course now the three of us are BFF's as well. :)
(At Pizza Factory with mom, Jen and her girls)
(I'm still recovering from too many trips to the good

ol

' Pizza Factory)
I love this picture for three reasons. First, I just love these girls. Second, thanks to the gradual hill we were standing on and my new yellow heels I look so

freakin

' tall! (I'm actually the shortest of the bunch). And third, well…I just love these girls. Amber just had a baby and Heidi has one on the way. Lots of reasons to get together to celebrate, not that we ever need a reason.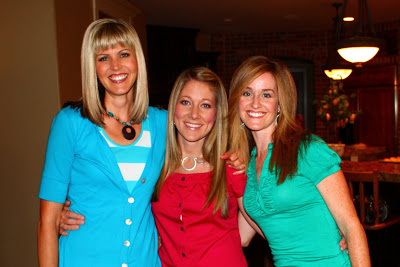 Me, Mel, and
Koni
. (Melanie is the missing link from the picture above)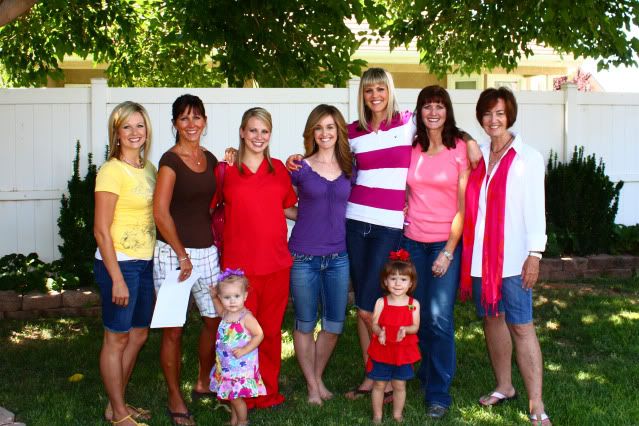 Another get together! We know how to party. An added bonus was meeting my new blog buddy Lainee. (Lainee, how did we not think to get a picture together…especially with that darling basket of fruit you brought by!) Thank goodness for blogging so I can keep up with all of my fabulous friends. I loved seeing you all!
xoxo, Erin