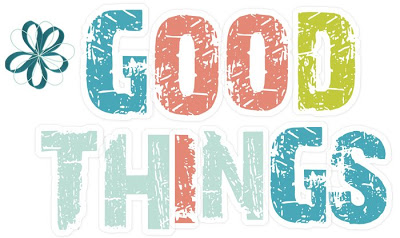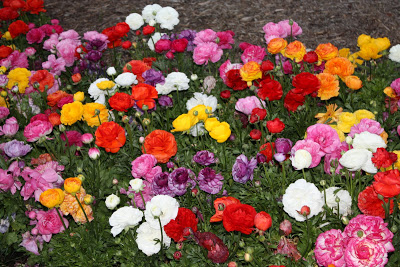 Yea for
Spring
! Best time of the year in my opinion.
Color
color
color
. Sun is shining, flowers are blooming, and it just seems to make everyone so happy. Added bonus is the anticipation of summer right around the corner and all of the fun trips and activities that come along with that. So glad it's March!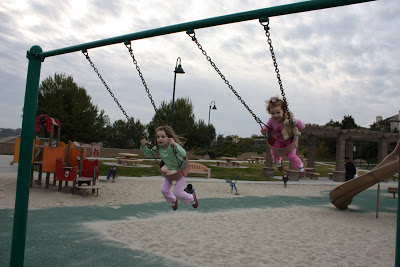 Park days!
If only I had a dollar for every time I've been to the park… It's especially fun on the weekends when the whole family goes. Ellie is way too big for these swings but when there aren't many people around I love to throw her in one so my girls are both contained in the same spot. Love that they always have a "friend" along for the ride and I love the
scrunch nose
face
Ellie has been pulling quite a bit lately. :)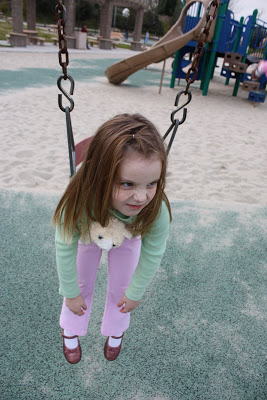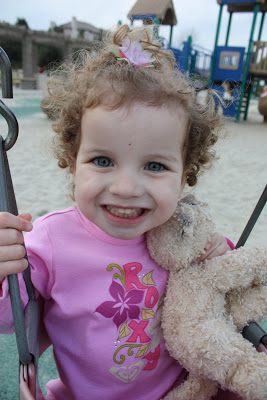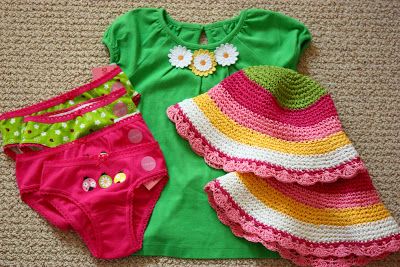 A few new Spring finds for the girls! Spring shopping is another reason I love this time of year. Everything is so bright and colorful. Can't wait to see my girls in these sun hats at the beach. Also can't seem to get enough of seeing Addie's cute little tush in brightly colored panties!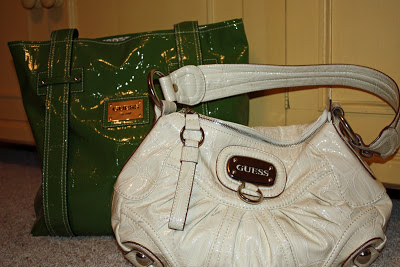 And
a few Spring finds for me
! I'm in a bit of a Guess phase right now and since their clothes are a bit too
promiscuous
, I'm all about their accessories. I've loved this cream purse and the green bag is perfect for coloring books, crayons, and snacks. I grab it on my way to church, the doctor, and anywhere else I might need some quick entertainment for the girls.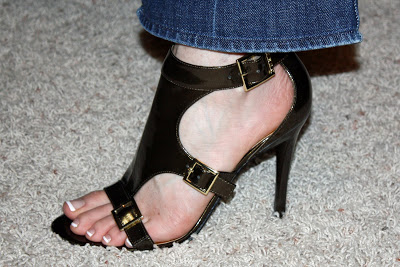 How fabulous are
these shoes
!? I LOVE LOVE LOVE them! I call them my "2 hour shoes" because that is definitely the limit for how long I can wear these babies. I wore them to church last Sunday and sat by a sweet lady named Marge (90 or so years old) and this was our conversation:
Marge: "Oh honey! Those shoes are amazing!"
Me: "Thanks! I know right? I just got them."
Marge: "Can you dance in them?"
Me: "Hardly! I'm still working on walking in them!"
Marge: "Back in the day I had shoes just like that and I wore them to do the jitterbug.
Mmmm
…love those shoes!"
Marge is my new best friend. :)
Strawberry shortcake band-aids. They seem to be the perfect thing for halting tears these days.
Driving on the coast with Ellie's new favorite song

blaring
(
Trouble
by Lenka…playing on my
play list
right now).
Comments from Kenny
on my blog. My husband doesn't comment very often (has twice) but I sure love it when he does. Gives a few people a peek into the sarcasm I deal with on a daily basis. As much as
his constant sarcasm
drives me crazy (it can be especially frustrating when I'm really trying to have a serious conversation with him) I do love it. He makes me laugh every day. (Kenny's comments are
here
and
here
)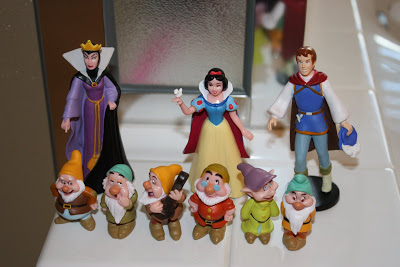 Evidence of my girls all over the place. Little "friends" seem to magically pop up around the house…in front of my shower, behind the end table, around my shoes in the closet…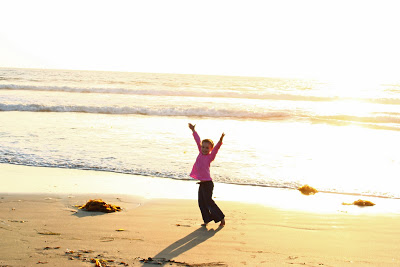 Evenings at the beach.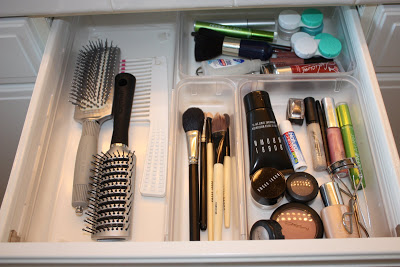 A clean, organized bathroom drawer.
When asking Kenny for the millionth time this morning to put his crap back in the cupboard when he's finished with it he said, "you know what we need…two houses. One that you can keep perfectly organized and one that we can actually live in!"
Hmm
…that's actually not a bad idea.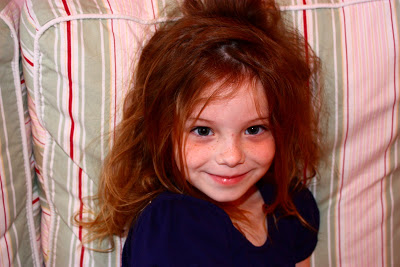 Waking up to this cute face and morning hair. The lighting in this picture really shows how red her hair has been looking lately. I love it! She is Irish ya know. ;)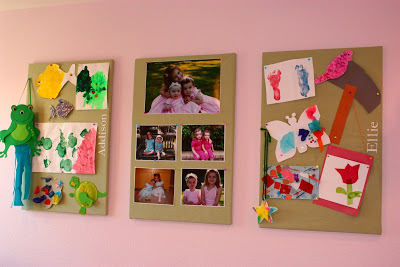 I got these display boards at Pottery Barn last year for the play room and they have been a perfect place to display the fun art the girls are creating in pre-school. They get so excited to hang up their art when they get home and I love that their creativity isn't taking over my kitchen!
xoxo, Erin