Lately my Saturday morning cardio kickboxing class has a new teacher and he is ruthless. He also makes various noises while doing roundhouse kicks that I'm not quite sure about. I'm am sure that my roundhouse kicks have improved and I am now ready to take out anybody who gets in the way of my cardio kickboxing class.
Lately after heading to the gym Saturday mornings we come home and Kenny makes waffles with the girls. It's a fun thing the three of them do together and Ellie looks forward to it all week… "is tomorrow Saturday yet?…how many more days until we make waffles with daddy?"
Lately I too have been working on making my girls a nice, warm breakfast every morning…it's called toast.
Lately I've been learning more about photography. Mainly all I've learned is that I have a lot more to learn.
Lately we've been really into rainbow toe nails at our house.

Lately Pat and Oscars' (a pizza place we frequent too often) BBQ chicken and Lemon chicken is tasting the exact same. Slightly alarming.
Lately the economy seems to be doing a little better. Shopping efforts have paid off! Everyone should do their part… if you really love your country.
Lately there seems to be a lot of multi-tasking going on while I'm driving …turn on music, hand back pretzels, put on lipstick, turn up music, hand back sippys, turn music to Ellie's favorite song because it's her turn, answer cell phone, turn down music so I can hear cell phone, tell caller on cell phone I can't talk because the kids are complaining too loud that the music is turned down, turn off music, chew out kids… oh yeah – drive the car.
Lately Ellie performed in her pre-school's rendition of "Peter and the Wolf" and she played the part of the duck. The duck is an important part to play because aside from the duck-sounding instrument she had to learn, she was also eaten by the wolf. She was a very cute, very clever, very tasty, very amusing little duck. Take a bow baby – your parents thought you were fabulous.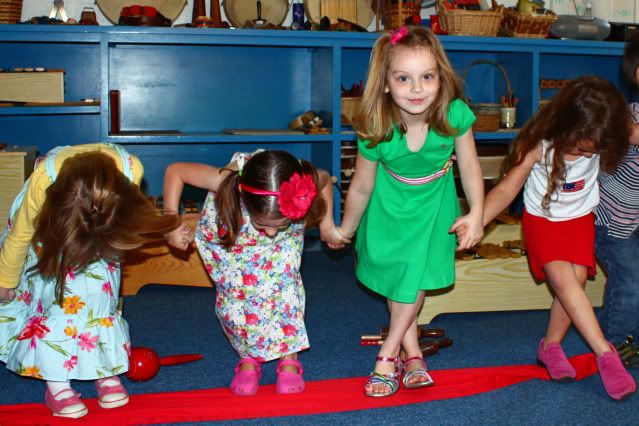 Lately
Tostido
Crispy Round chips have been my drug of choice. My thighs are not impressed.
Lately we've been staying away from Disneyland. All you Utahans come for Spring Break and make the place crazy! ;)
Lately I've been running into the San Diego firemen all over the place. They're at the grocery store, at the gym… very nice guys. They could make a calendar. Or go fight fires. Or hang out with stay-at-home moms at the grocery store and the gym which seems to be their preference.
Lately I'm really missing my sweet niece, Claire.
Lately Kenny and I have been staying up way too late. And then I've been getting up really early with the girls and hooking them up with a great babysitter (Peter Pan) and then going back to sleep for half an hour. This really just makes me more tired than I was when I first woke up with the girls.
Lately all of the ankle socks I've bought keep sliding off my heels and it's really bugging me.
Lately Addison has been up to her usual tricks. You know when your child is playing upstairs and it's too quiet…sometimes it's better to not check to see what she's up to. I'm just glad she amuses herself.
Lately I've decided the main reason I need to have another baby someday is because Addison was meant to be a middle child. She already acts like one. Having another baby just hasn't been a high enough priority on my to-do list.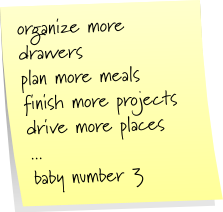 Lately anyway…
xoxo, Erin