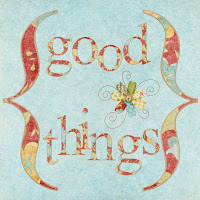 Wow. October was busy. It came and went so quickly and I got behind on my "good things." I have been writing random things down (on random pieces of paper all over the house) for the last few weeks, I just haven't taken the time to blog about them. So this will be a long post. Which seems to be the norm for me lately…
The time change! Love this time change! Kids to bed earlier and up earlier in the morning makes for a more productive mom. Plus I'm just ready to be home and in my p.j's by five or six at night and it's easier to pull this off when it's dark outside.
Hearing my girls singing songs from the new Barbie move "The Diamond Castle." The new Barbie Christmas DVD just arrived in my mailbox and I can't wait to show it to my girls! Kenny and I are actually excited to see it too. Sad…huh.
My Brookstone Coin Counter. Love this thing! I gave them to a few people for Christmas gifts a couple of years ago (because what else do you give someone like my dad who has everything he needs and is probably as sick of getting sweaters and books as you are of giving them to him!). After I gave them away I kept telling Kenny how cool I thought they were. What a slick way to organize loose change! He bought me one at the end of football season and called it my "being such a cool and tolerant wife during football season gift." I just love hearing the clink clink clink of my change organizing itself. Always makes me happy. (Wonder if I'll get a gift this year?)
SeaWorld's "Halloween Spooktacular." It actually didn't feel that different than regular SeaWorld, (just fun Halloween decor all around) still – a fun day with the kiddos.
Kenny's cute grandma sent the girls Happy Halloween cards in the mail. (She is so darling – always sending holiday packages). They each had a dollar in their card and I said "look Ellie, your first dollar!" She answered, "what's a dollar for?" (Sadly, not much these days)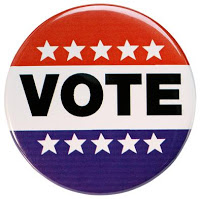 YEA! The election is over!!! I absolutely HATE contention and this election was full of it! California was in such an uproar over Prop 8 (glad it passed) but even more glad I don't have to hear about it for a while. While I voted for McCain and always tend to lean to the Republican side of things, I do have to admit that I like Obama. Don't like what will happen to my taxes, but I do get a good overall feeling about having him as our President. I guess we'll see… anyway, glad it's all over. LOVE this country…just don't love contention.
Daddy coming home from work at the end of each day. (The only one more excited than the kids is MOM!)
So my friend Angie and I have worked out a fabulous trade for Tuesday afternoons. Ellie and Madison have dance lessons so one of us takes the girls to dance while the other one takes the wild and crazy two year olds to the park. It feels so good to actually watch Ellie every other week instead of always chasing Addison around and trying desperately to keep her from disturbing class since she always want to be doing whatever "Lolly" is doing. So while the girls are doing this…
Their siblings are doing this…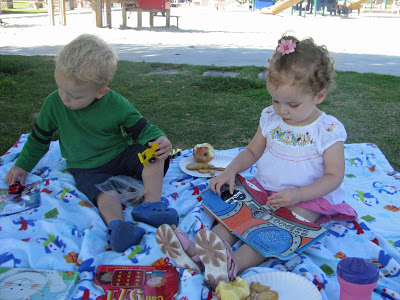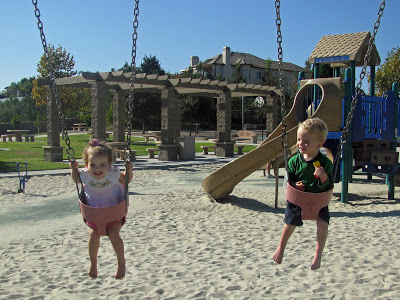 (completely content and unaware of what they are missing!) **Just a side note – Addison and Mitchell are such a crack up together! They remind me of an old married couple – in love one minute and ready to kill each other the next!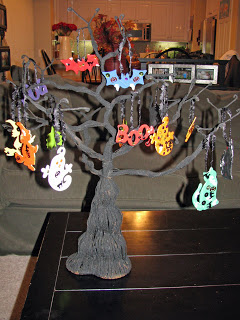 My Spooky Halloween tree was a big hit with the girls this year. They painted cats, witches, bats and ghosts and then covered them in stickers and hung them on the tree.
There you go…I can't cook, but I did a craft. Counts for something – right?
Getting
the chance to style my hair like this again
was a good thing. When I was in
high school
and did my hair like this I had to wake up at 5:00 in the morning to get to drill team practice at 6:00. I used to shower and gel my hair and then go lay on a heating vent in my brother's room and let the heater dry my hair. I did this for two reasons. One: I was lazy and this way I could catch a few more
zzzz's
while my hair was drying and two: the heater worked better than a diffuser to give it that crispy crunch look that was oh so cool. This worked great in the winter, but I used to do it in the summer too! My dad would get SO mad at me! I'd turn on the heat…in the summer…in St. George… just to dry my hair. Sorry dad. Love you. :)
The smell of pledge and the sound of the dishwasher running
. Usually means the house is clean.
A dentist appointment without any problems or work to be done
.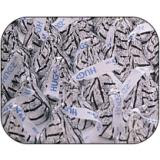 Just discovered I LOVE
Hershey

Hugs
. I bought them to cook in a treat (found the recipe on the
Internet
) and then of course never made the treat, just ate the bag of hugs. (Cause that's what I do…buy food to prepare and then don't prepare it).
Ellie made her debut in primary (church) a couple of weeks ago. She had her first Sacrament Meeting speaking part in the primary program. Her line (which she wrote herself) was "I know God loves me because he loves little people." We rehearsed and rehearsed and when the big moment came she delivered her line beautifully. Kenny and I beamed like she had just won the Congressional Medal of Honor. These are pics I took of the girls that day before church…(they are becoming quite the little posers! Guess that's what happens when your mom is constantly taking your picture).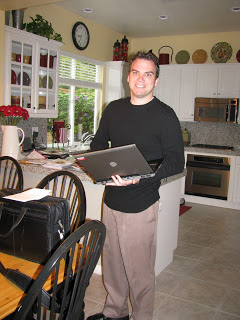 Kenny in the black sweater I bought him
.
(He just LOVES it when I snap photos of him when he is trying to get out the door and to work in the morning).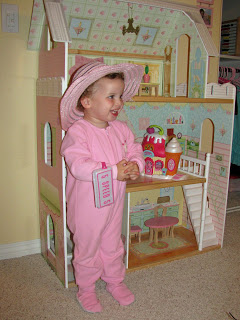 Nights ARE cooling off here! Still 75 degrees during the day, but the nights are feeling cool. Cool enough that I started putting Addison in her footed pajamas. I just LOVE babies in footed pajamas. Glad she has at least this one more season to wear them. I'll be so sad when I don't have a little one running around in footed pajama's anymore. Sad enough to have another baby? Depends on the day you ask me…. AND how cute the footed pajama's are. ;)
xoxo, Erin