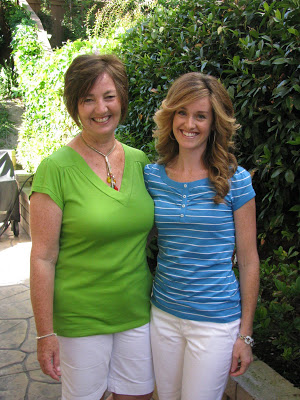 This was such a fun week with my mom here!
Just a few pics of what we've been up to…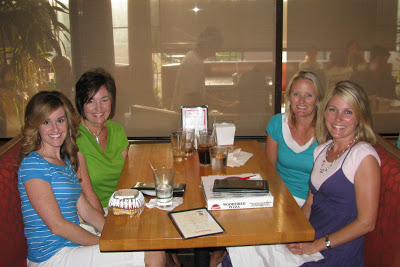 My cute friends Shari and Ann wanted to go to dinner when my mom came to visit. Such a fun idea guys! We had a great time…and ate WAY too much pizza. :)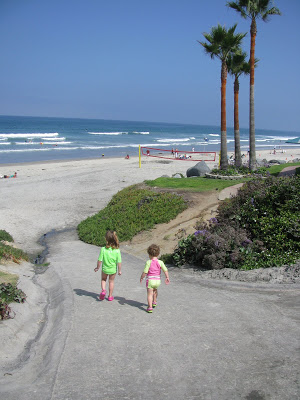 Girls heading to the beach!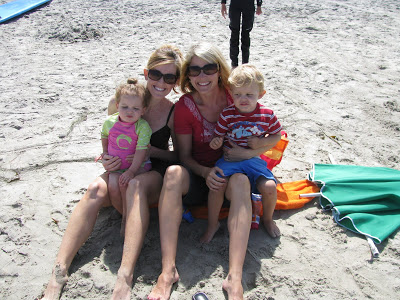 The beach is even more fun when you run into friends!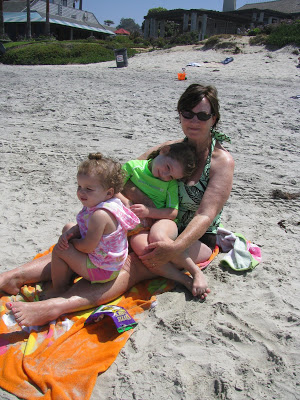 Chillin' with grandma…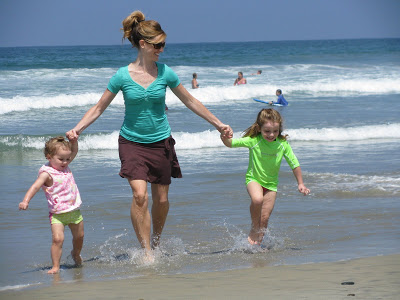 Running away from the waves…our favorite thing to do at the beach!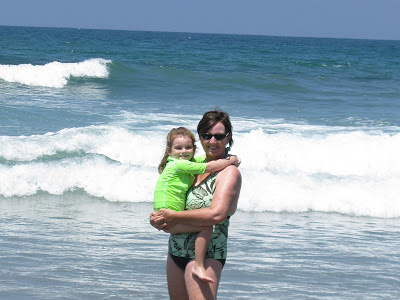 Ellie loves her grandma!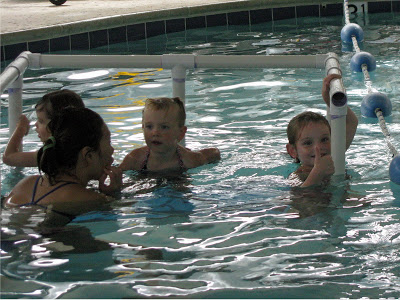 This is Ellie at swimming lessons – she's making major progress! We give each other "thumbs up" when she goes under water. She loved having grandma here to watch!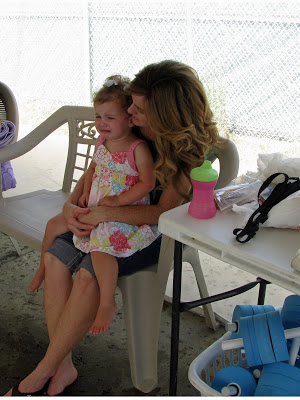 And my mom was here to capture what I do every week at swimming lessons – calm my little upset Addison. She's crying because… I didn't bring the right red fruit snacks, she can't get in the water with "Lollie", she wanted her purple sippy cup, not the pink one, it's time to wear the Snow White dress and it isn't around, the sky is too blue, the world is so cruel…and who knows what else!!?? Life with a two year old!
Thanks again for coming to visit mom! We loved having you here and are already counting down to your next trip to San Diego!
xoxo, Erin