Oh I can't believe it…my little brother just bought his first house! CONGRATS AUSTIN! It looks darling and has such a nice yard. I'm so excited for you! I can't wait to hang out there and see it myself this summer. Nothing like your first home!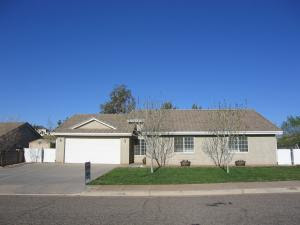 I'm having a bit of a hard time with this though because it means my little bro is growing up. Austin and I are seven years apart (he and Carly are five) so he has always been the baby of the family. It's hard for me to picture him old enough to own his own home! I still remember him so well like this…how cute is this little guy!!??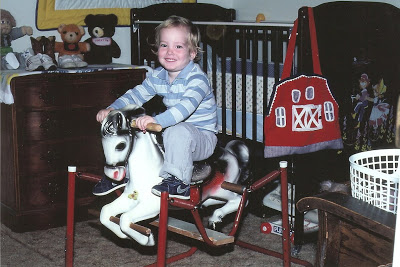 Aside from getting a home, Austin is dating a darling girl named Dayna (another sign of his recent maturity!). It's funny because when my mom first told Car and I that Austin was dating someone and really liking her, we were a little skeptical. We kept talking on the phone about it wondering if anyone could ever be good enough for our Austin. Then we met Dayna. What a doll! She is the sweetest girl! Smart, funny, beautiful and SO CUTE with Austin. We've completely flipped now and keep warning Austin that he better not screw this up because WE LOVE HER! What a cute couple!!!
I know I've been posting a lot of older pics lately (I've been trying to organize my childhood photos) but I came across this picture and couldn't resist. This is one of my favorite memories. Carly, Austin and I loved to play "court" when we were little. The three of us played this all the time. Austin made an amazing judge pounding anything in sight with his gavel. Carly always wanted to type super fast so she played the role of the court reporter (using a calculator to record everything said). I of course was always the dramatic and slightly neurotic attorney/witness on the stand defending and protecting the very rights we all enjoy. Good times…

Free printable of the paint colors throughout my home!
Enter your name and email address to get instant access to my paint colors along with other free organizing printables. More will be coming soon!
Exclusive to subscribers!