I'm having a lot of fun with my girls right now because they are SO into dancing! Ellie has been taking a tap and ballet class this year and she is loving it. Of course, Addison wants to do everything that Ellie does, so…BOTH of my girls have been dancing fools lately! Whenever we're home hanging out at the house they are in dress up clothes dancing to their favorite flick "Barbie and the 12 Dancing Princesses." Ask me how sick I am of that movie!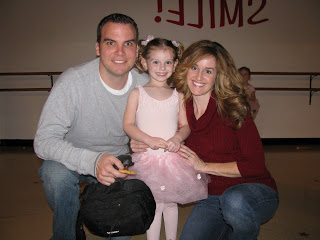 Ellie's Christmas Dance Performance

She loves taking dance with her cute friend Taylor!
Click here to see Addison's dancing debut!

Free printable of the paint colors throughout my home!
Enter your name and email address to get instant access to my paint colors along with other free organizing printables. More will be coming soon!
Exclusive to subscribers!