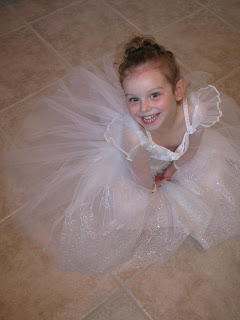 Here is a picture of my little bride. Ellie is obsessed with brides and marriage (she's clearly seen one too many Disney and Barbie movies!). She was a bride for Halloween and wears the bride dress around the house ALL THE TIME. The other day she was "playing bride" and she asked me very seriously… "Mommy, can we both marry daddy?" "You want to marry daddy?" I asked. "Yes, because there aren't any princes around here and grandma already married grandpa."
Kenny thought her idea was pretty amusing….except that he was second to grandpa!

Free printable of the paint colors throughout my home!
Enter your name and email address to get instant access to my paint colors along with other free organizing printables. More will be coming soon!
Exclusive to subscribers!