*affiliate links used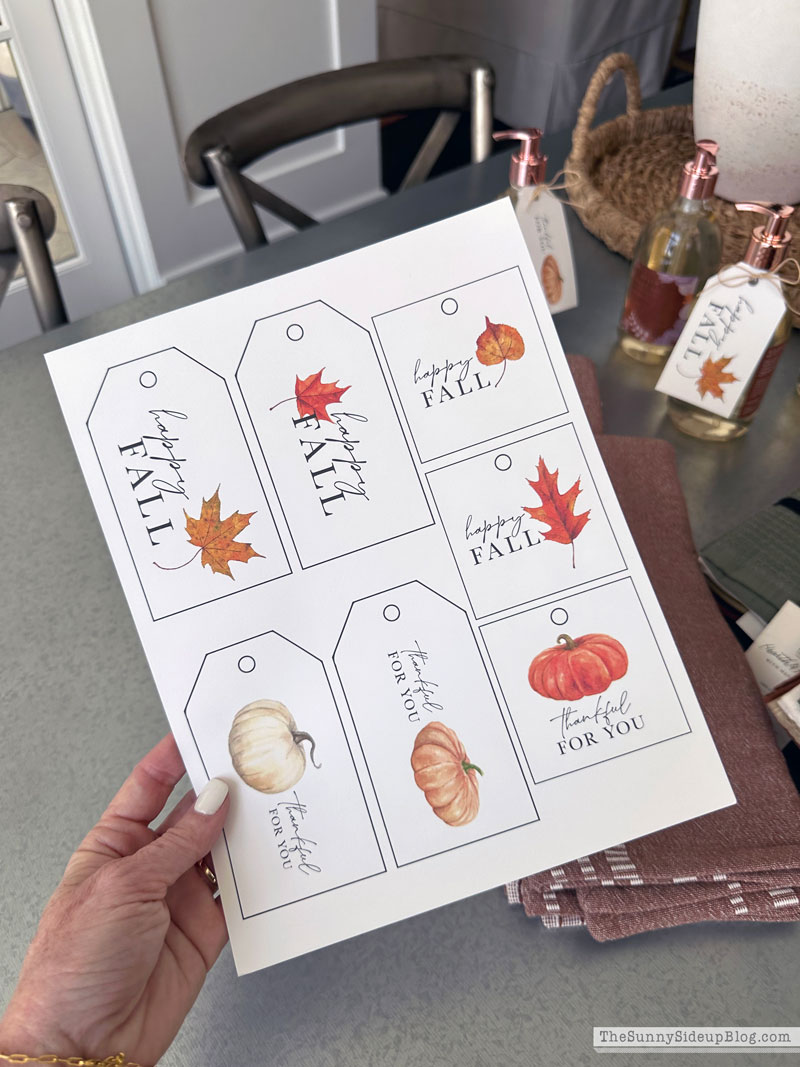 Happy Saturday! I'm so excited to show you some of my Christmas decor this year! Coming very soon. :) In the meantime I have some fun gift ideas for you! I love getting most of my holiday shopping done in October and November so that I can enjoy December and take something off of my plate during such a busy month. I have been researching fun gift ideas for you and me both! So many of you have e-mailed me asking when I'm starting my gift guides so how about we start today? :) I'm honestly so happy that they are helpful. Quick reminder that I have these cute Fall gift tags in my printable library.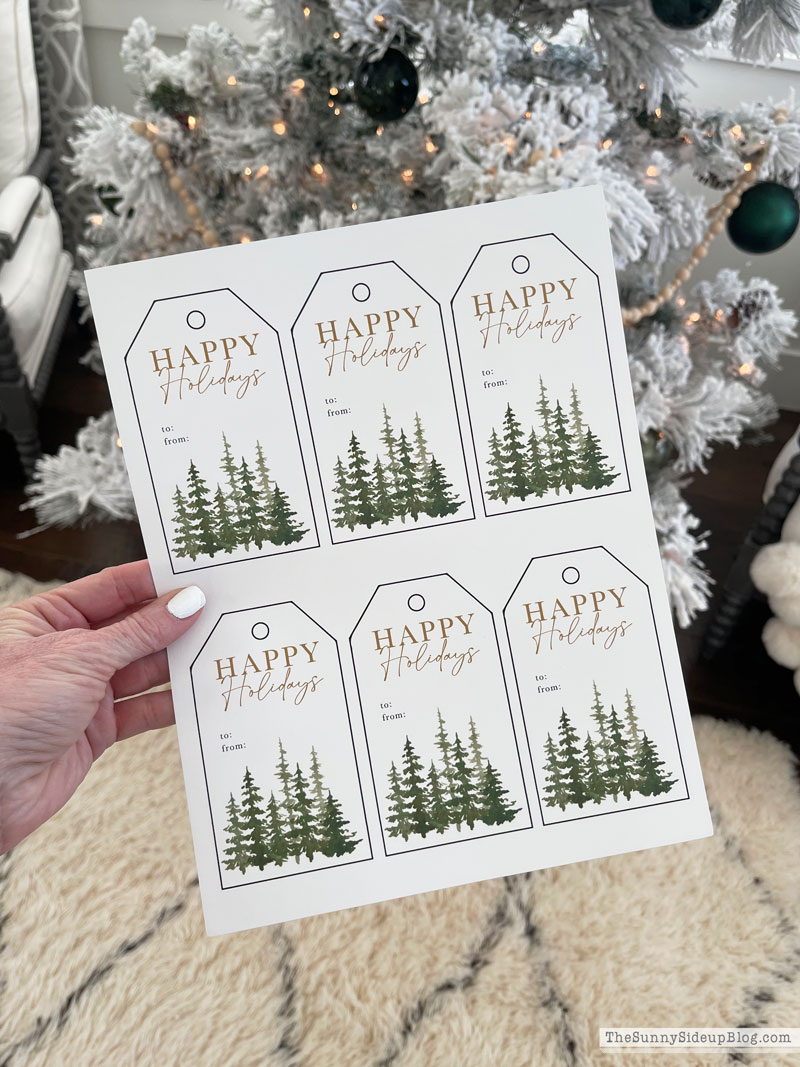 Along with these cute happy holiday tags too!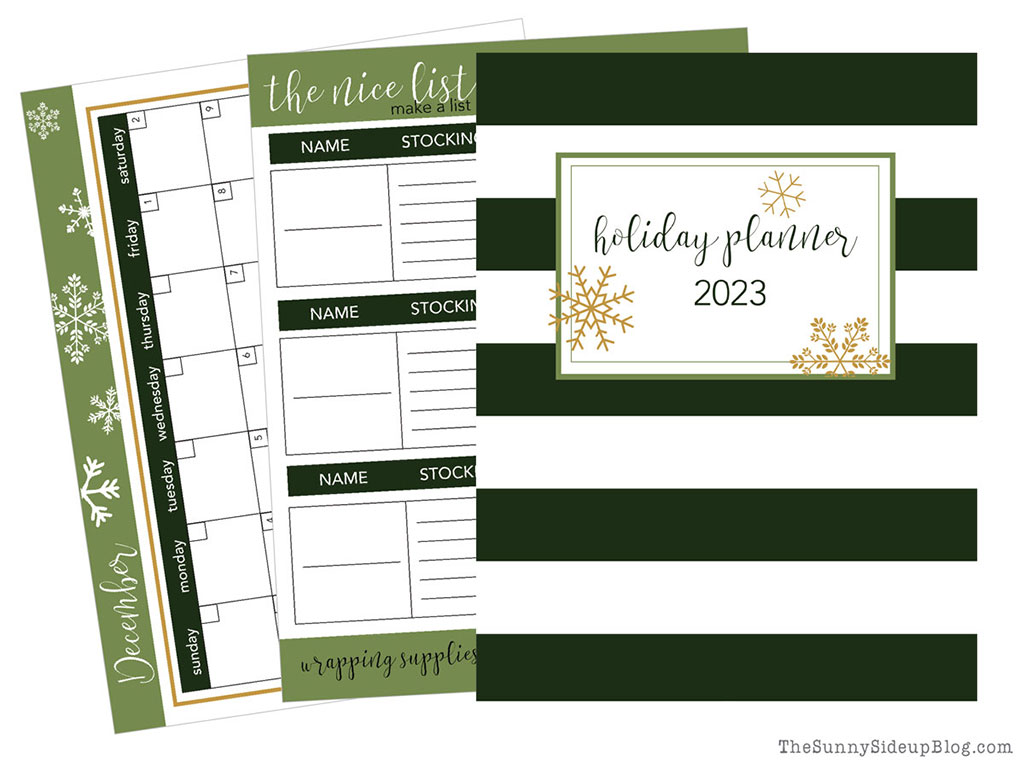 If you're feeling overwhelmed with getting gifts for everyone on your list or just the holidays in general my holder planner is a great place to start your brain dumps! Get it all out of your head and on paper and you will instantly feel better. Promise! :)
You can download the tags and planner HERE.
I will have more gift ideas throughout the month but I thought it would be fun to kick things off today with a few gift collages by color! Why? I don't really know. I started rounding up fun gifts from Nordstrom and before I knew it I was categorizing them that way. I'm tricky like that. Also green gets two collages because well.. you know if it's green I'm going to love it. So there's that. :)
1-pom beanie   2-hooded down jacket   3-lounge sleep set
4- stanley tumbler   5-  jar candle   6- hooded robe   7-carry on luggage
8- butter hoodie   9-baseball cap   10- quilted  leather wallet
I mean.. all so good right!? I love brown/tan. I ordered the North Face jacket in this color and will report back on it soon but it looks perfect for chilly weather! The purse is a favorite you saw in my last fashion post and you can never go wrong with a candle, Stanley or pjs.
1-lounge set   2- star sweater   3- classic boot socks
4-beanie   5-robe   6-slippers   7-jewelry travel case
8-quilted leather purse   9-leather gloves   10- packing cube set
Black is so classy! I love this star sweater (cute for the holidays!) and these leather gloves would make such a nice gift. I've given friends the cute jewelry case (it has an initial on the front in gold so you can personalize it! I always put a necklace or bracelet inside.) These packing cubes look so good for someone who loves to travel and I ordered these boot socks to try! Fun gift idea.. they have great reviews.
1- mock neck sweater   2- mittens   3-red beanie
4-cashmere scarf   5- reva leather purse   6-rib cable sweater
7- nike blazer   8-candy cane candle   9- slippers   10-red moonlight pajamas
Nothing says Christmas like RED and I am here for it this time of year. So many cute sweater options and I'm in love with the mittens!
1-vince camuto coat   2- sequin sweater   3- throw blanket
4-beanie   5- funnel neck sweater   6- graphic sweatshirt
7- corduroy flare pants   8- zella joggers   9- harli bootie   10-duffle bag
Ok. All things GREEN. Be still my heart! I'll take one of everything. Isn't the Vince Camuto coat stunning? Makes me wish I lived somewhere colder! The sequin sweater would be perfect for holiday parties and the favorite daughter sweatshirt is so cute for a favorite daughter! I'll take two of those! Although my girls will both tell you that Kole is the favorite. ;)
1-tall rain boot   2-  blanket   3-sleep mask
4- crossbody bag   5- pullover hoodie   6- performance jacket   7- puffer vest
8- plaid flannel pants   9-slippers   10- baseball cap   11-high waist leggings
See why I had to make TWO collages for green!? I want those rain boots! I have and love the throw and slippers and the plaid flannel pj pants hopped into my cart (they come in black and red too!). I'm debating ordering the weighted sleep mask. It looks like it might help with headaches!
1-oversized sweatshirt   2- tree board   3-  clinique overnight mask
4- lavish lash enhancer   5- crossbody bag
6- savor book   7- slippers   8- throw blanket   9- sheet set
Amazon favorites for her!
1-phone docking station   2- drone   3- crew shampoo/conditioner
4-tool set   5- apple airpods max   6- golf putting green
7- crewneck sweatshirt   8- telescope   9- movie night popcorn   10-massager
Along with a few fun Amazon gift ideas for him.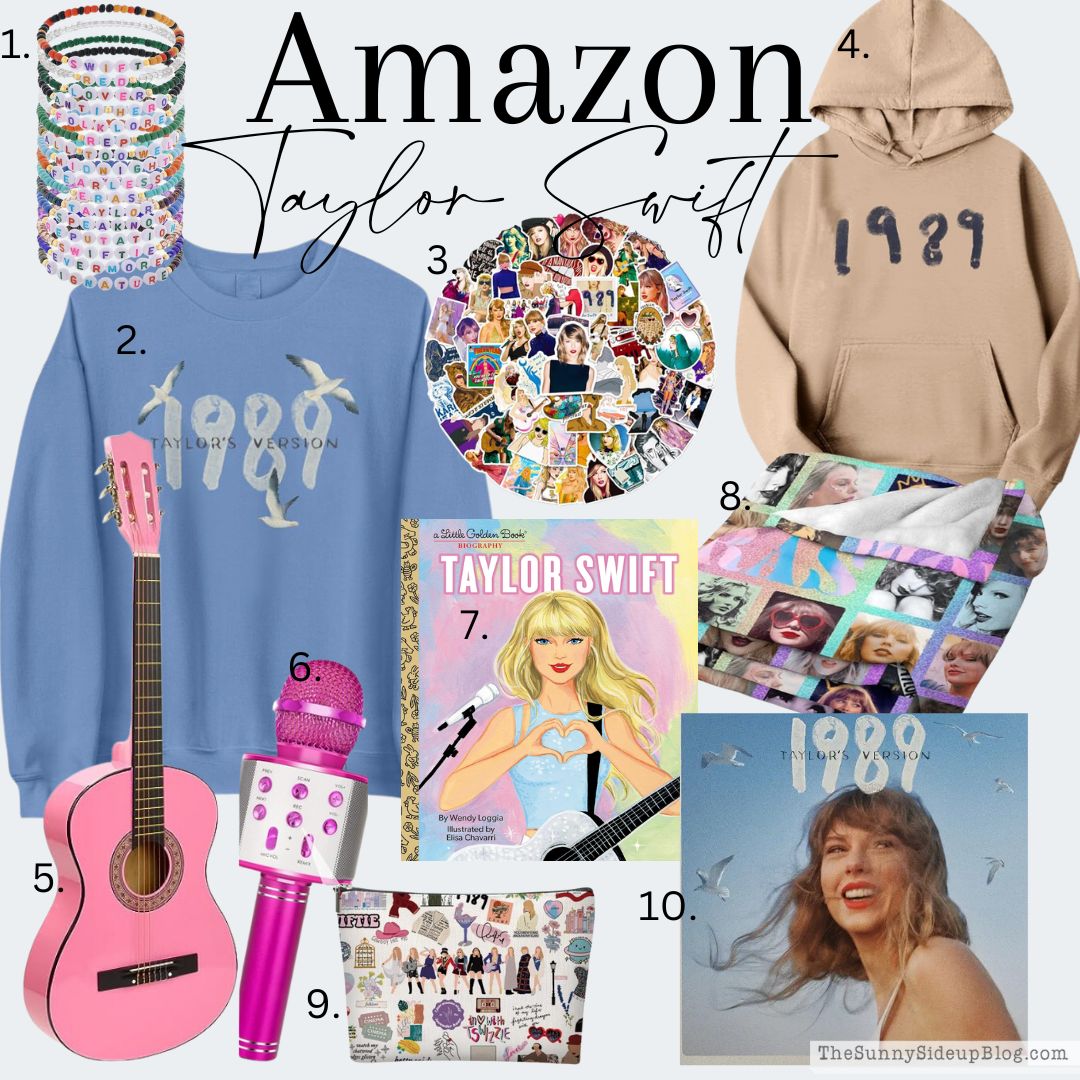 1- friendship bracelets   2- oversized sweatshirt   3- stickers
4- hoodie sweatshirt   5-guitar   6- microphone   7- taylor swift biography
8- blanket   9-toiletry bag   10- 1989 album
I will share some fun teen gift ideas soon (including my kids' favorites!) but here are a few Taylor gifts if anyone has a Swiftie in their house. Definitely popular gifts for tweens and teens this holiday season!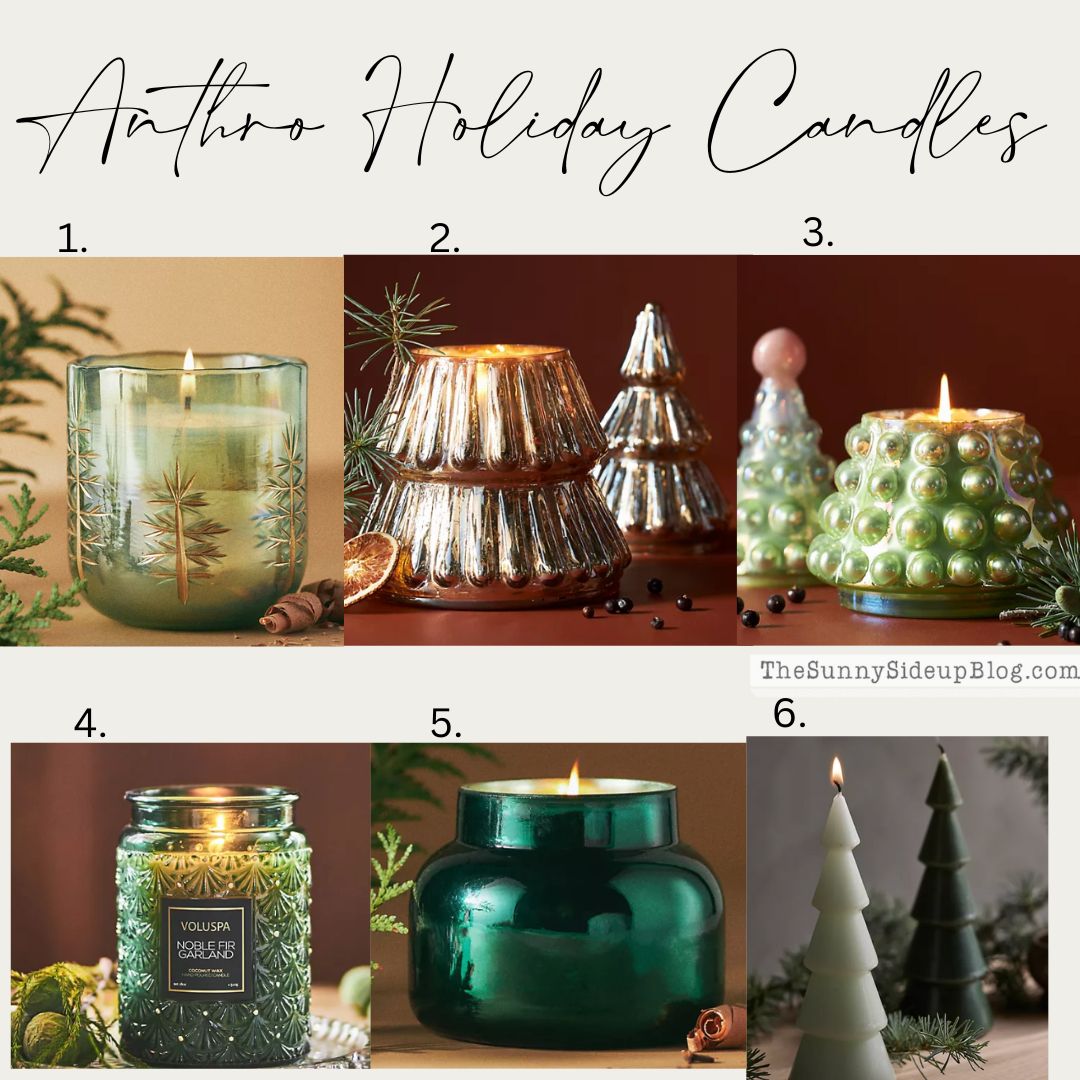 1-fresh balsam candle   2- glass tree candle   3-cedarwood glass tree
4- noble fir candle   5- capri blue fir candle   6- evergreen tree pillar candle
Wrapping up these fun gift ideas with this year's Anthro holiday candles! Always a favorite. I just noticed that 5 out of 6 of the candles I love are green.
Imagine that.
:)
xoxo, Erin