*This post is sponsored by Wayfair. All product selections and opinions are my own!

I'm excited to share some organizing progress I've made here and there along with a few organizers from Wayfair I've been loving lately!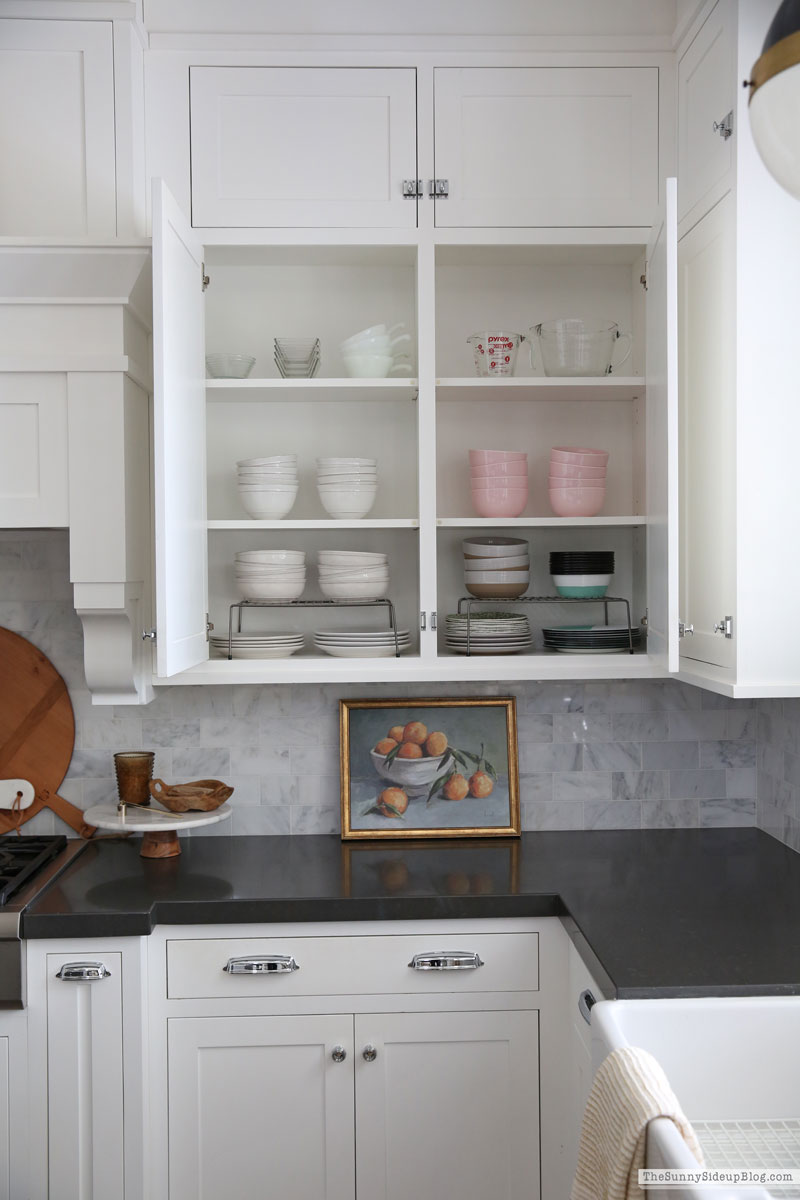 Over the past few years I've added more dishes to my collection, and when I was going through my kitchen during "kitchen week" of our organizing challenge, I knew I needed to figure out a solution for how to store them. I wanted to keep them all in the same cupboard but I was running out of room. I looked on line at Wayfair (they have so many great organizing solutions I've used throughout my home over the years!) and landed on these cabinet shelf helpers.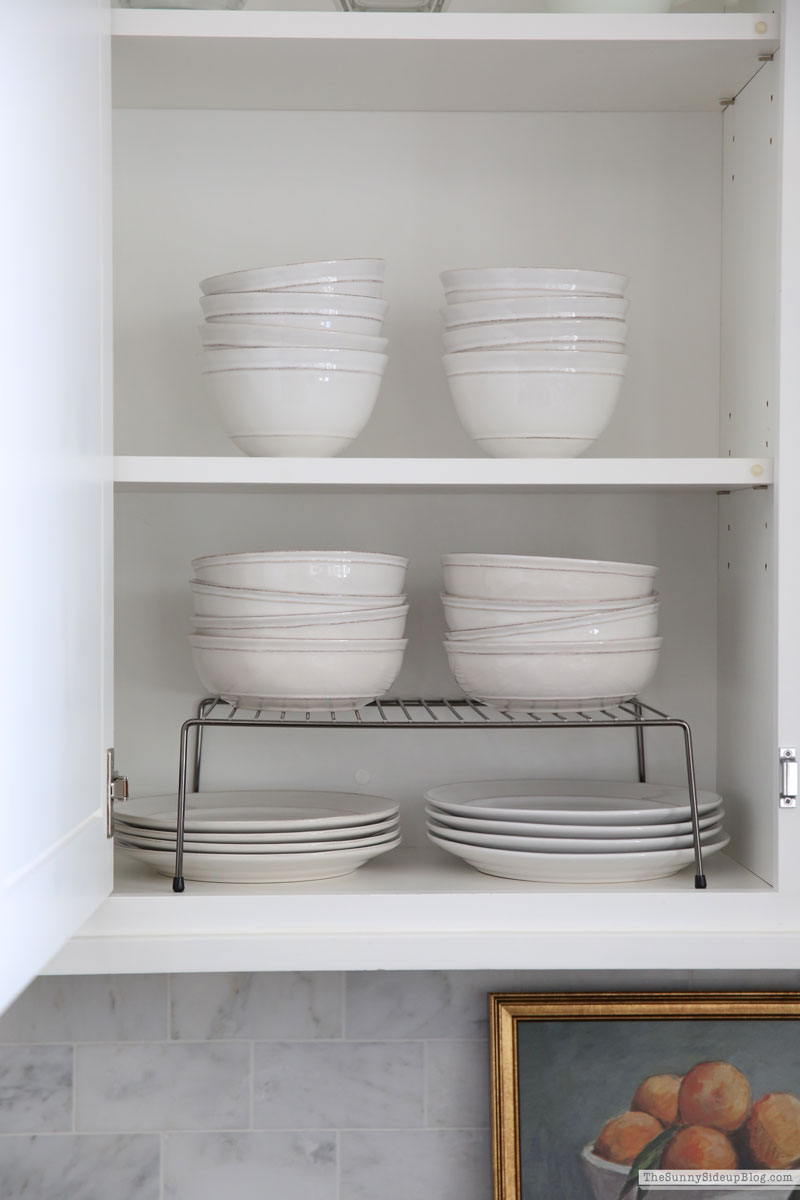 I'm obsessed! They have been a perfect solution.
They are sturdy, they look great, and they add an extra level of storage. I had most of these dishes stacked high on top of each other before, but aside from running out of room it was difficult for Kole to get plates out. Not a problem anymore!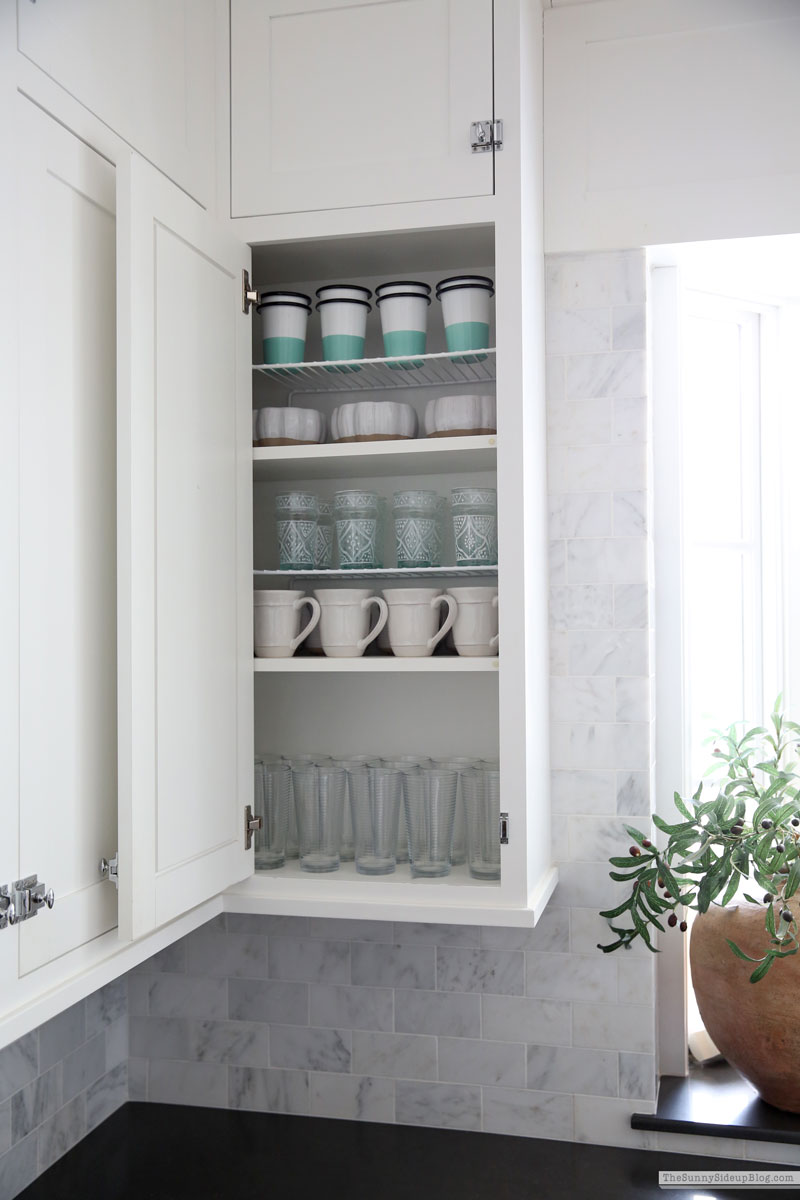 I loved them so much, I ordered more and added these white shelf helpers to the cupboard that holds our drinking glasses. They are a perfect fit with this slender cupboard and added so much vertical storage!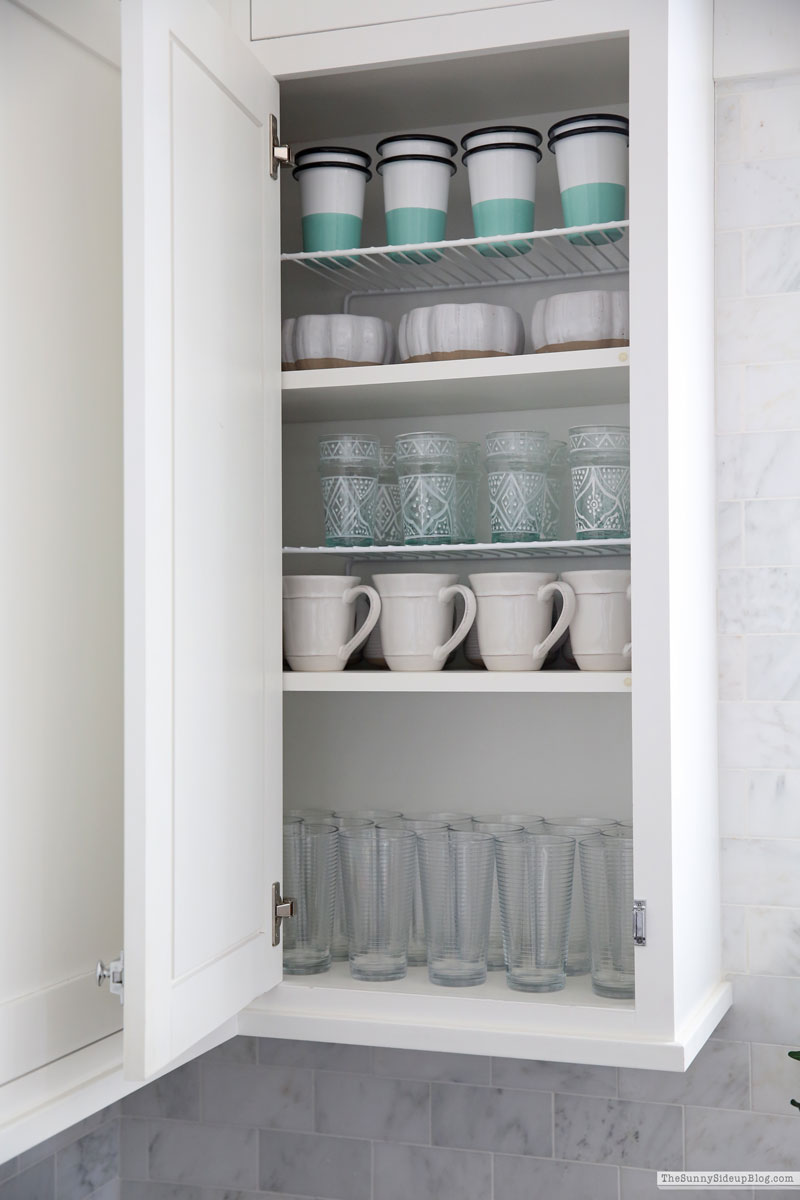 I basically added two extra shelves. So nice when you're short on space! Now I want to put these in every cupboard in my kitchen.
I did a quick clean out of the cupboards and drawers in my butler's pantry and styled the shelves. That always feels good!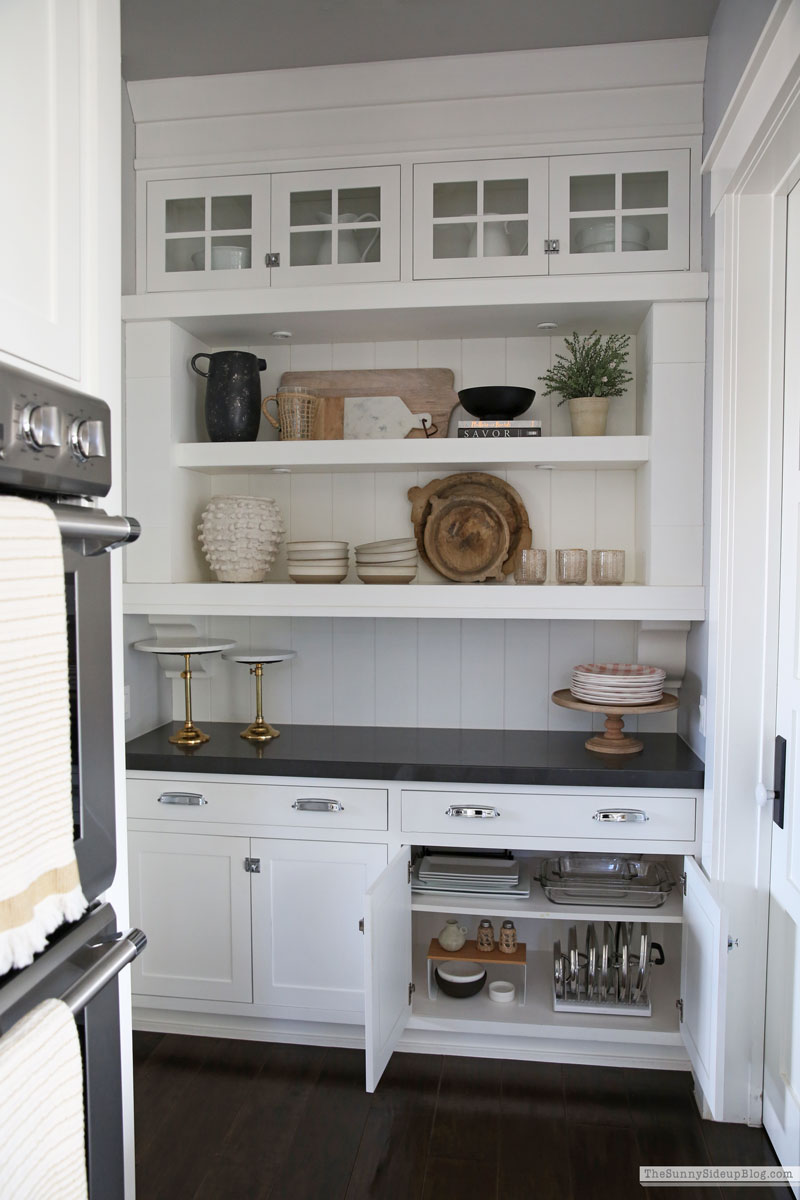 This wood-top stackable kitchen rack is another great option. I've had a few of these for years and have been using one on Kole's bathroom counter for extra storage. I love the look of it, so aside from using it inside of pantries or cupboards, it also works well on a countertop to help free up space. I'm using it to hold a few smaller items in this cupboard at the moment. I got rid of everything I wasn't using in these cupboards and it feels so good to have less!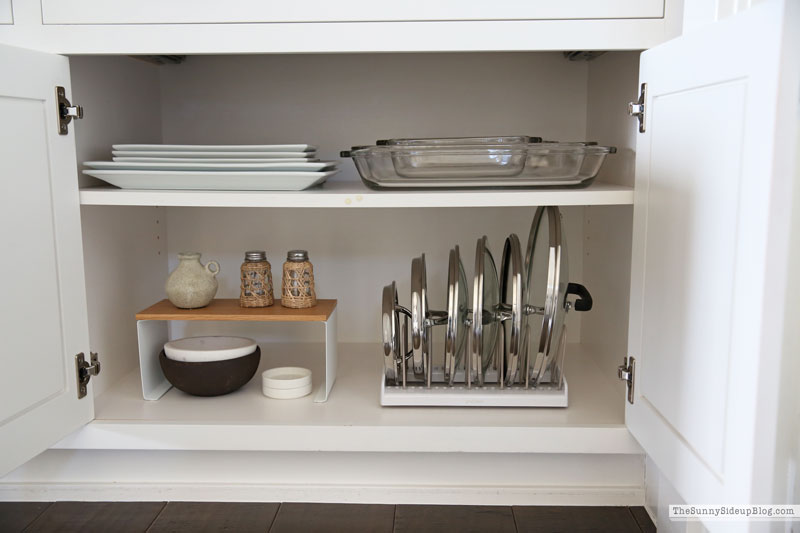 This adjustable lid holder from Wayfair is another long time favorite! I've loved storing my pan lids in this cupboard. I only use them once in a while and it frees up so much space for my pots and pans.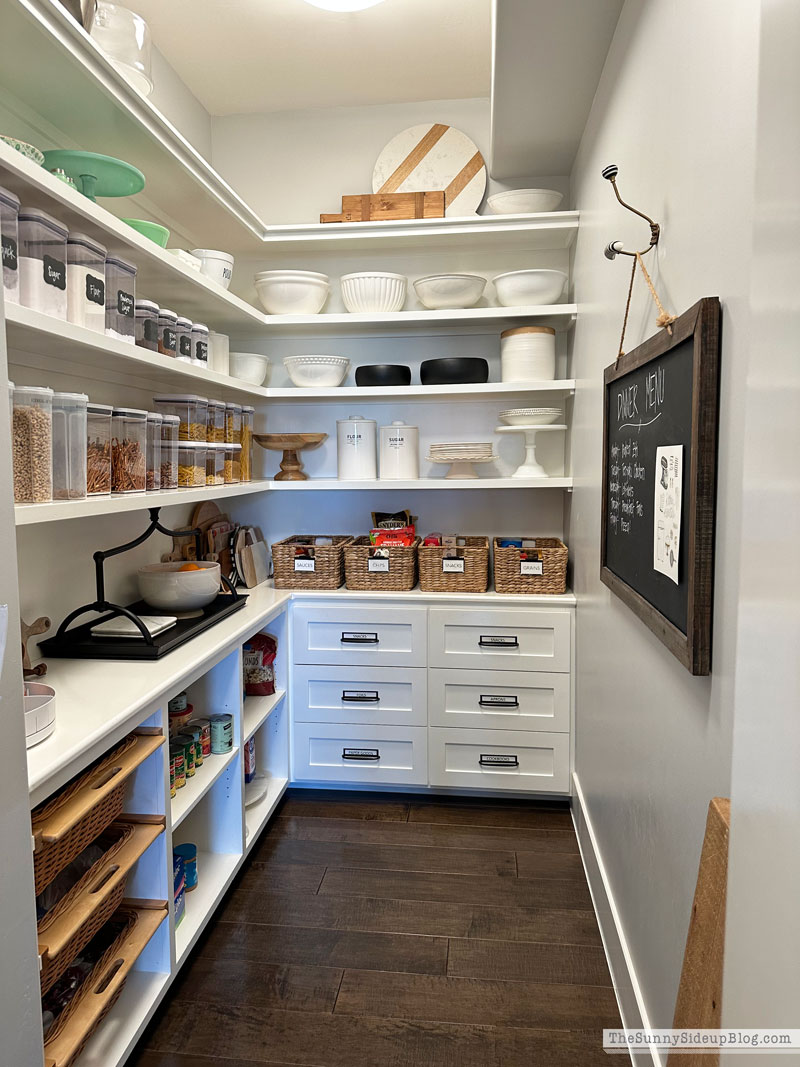 My pantry is one spot I stay on top of, but I took 20 minutes to check expiration dates, toss a few older items, and straighten out some of the serving items I store here.
You all know I love OXO storage containers for food, and Wayfair has a huge selection of sizes. I've ordered several on line from Wayfair throughout the years to hold more food or replace older containers. They are hands down my #1 pantry staple!
I also love this turntable with adjustable dividers! You could use it in a bathroom also, but I've been using it in my pantry to hold oils and sticky items that I don't like to store in my baskets.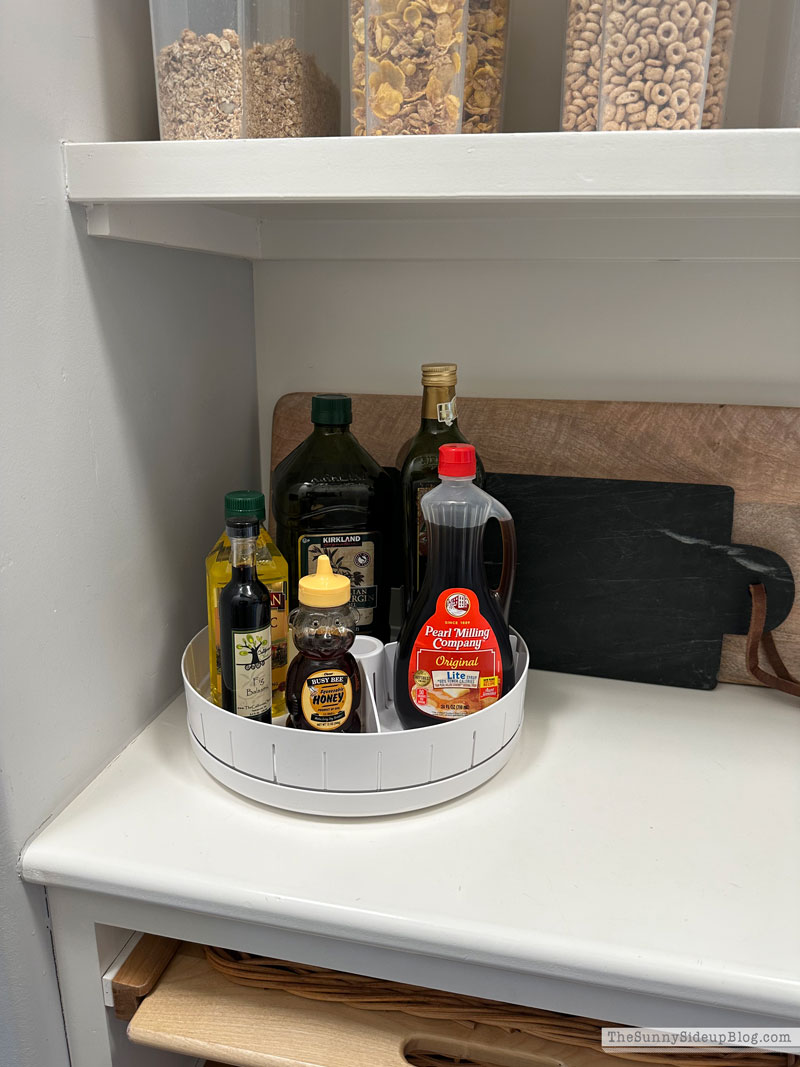 It's large and a little more heavy duty than most turntables and perfect for a pantry or for under a kitchen or bathroom sink.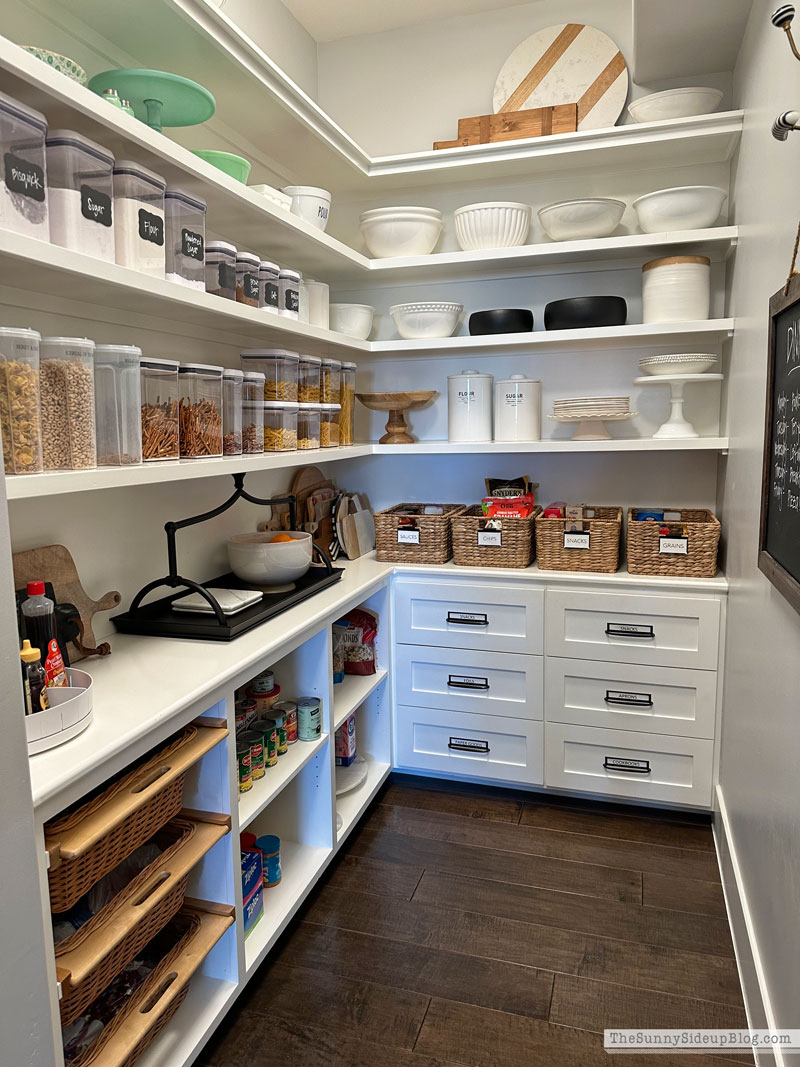 When the pantry and fridge are clean and organized, it makes a huge difference for me mentally! Those are two spots I work hard to keep clean, and good organizers really help. So does having a husband and kids who put things away where they go. After years of nagging, I think we are (for the most part) there. In those two spots anyway!
Let's not get too excited. Ha.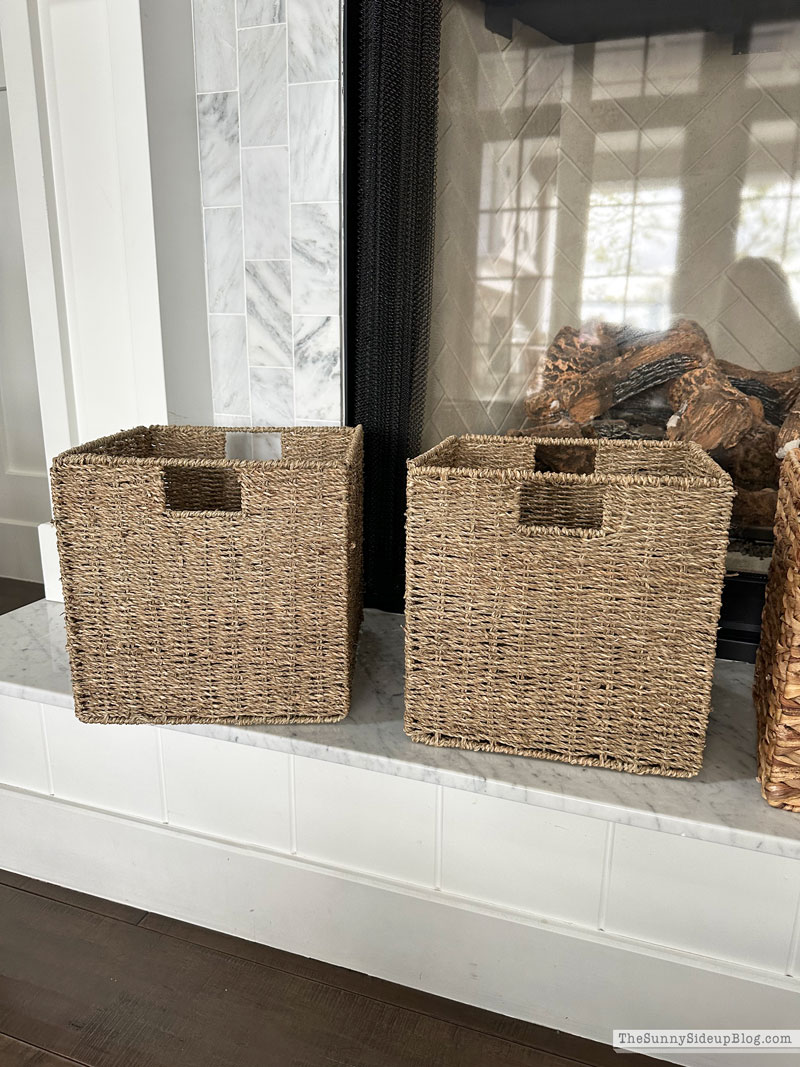 Last but not least, these are long time favorite baskets from Wayfair that I love for organizing! They are a perfect size (tall but not too tall!) to use inside of closets and cupboards for storage. I have these baskets in my master closet.
I have these baskets in my girls' closets and in a few bathrooms. I also love the handles on all of these baskets because they are perfect to hold a label clip!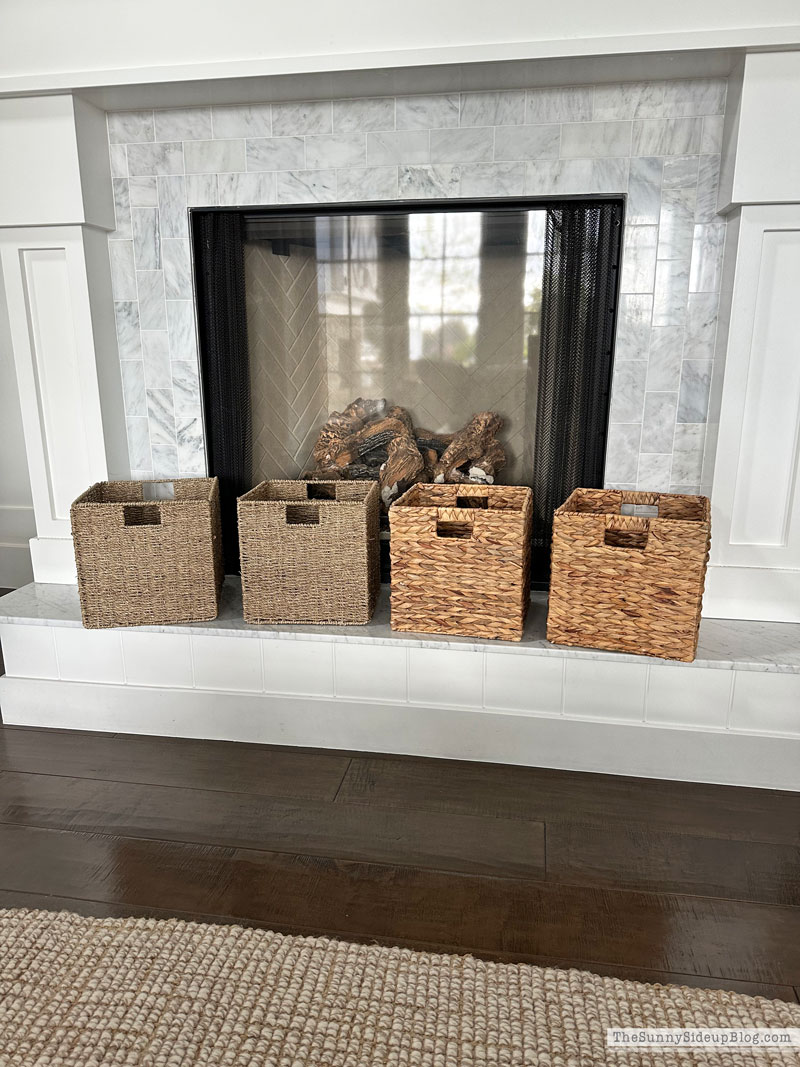 You'll be seeing more of both of these baskets in future posts. :)
Those are a few organizers I've been loving lately and below I rounded up even more organizers I love from Wayfair. They are all so good! Want to know the real secret to getting organized?
Pair each of these items I've shared today with a little bit of consistent nagging and you will be set for life.
;)
1.basket organizer   2- fridge/freeze bins   3- cabinet door organizer
4- closet system organizer  5-basket set   6- mug tree
1- plastic organizer   2-rattan basket   3-bathroom cabinet   4-closet organizer
5- storage metal basket   6- food storage containers    7-fabric storage bin set
{POST SOURCES & FAVORITES}


xoxo, Erin