Happy February! Isn't that crazy!? I feel like I JUST got Christmas put away around here. You too? Are the months flying by faster than usual or am I the only one feeling that way? January is usually a chill month, but this month was packed and I honestly can't believe it's over already! I'm crossing my fingers that February brings some down time with it. :)  Since we've had a lot going on lately I'm behind on my organizing challenge and still working on my kitchen. I'm going to try to finish up my kitchen this week and start organizing closets, but don't stress at all if you're in my boat and still have a lot to check off your to-do list! One drawer and cupboard at a time. Really this challenge is meant to work for you so if you need to take an extra week do it! Or move on and then go back to things you missed after. I never make it through the challenge with everything finished on my list, but I do make a lot of progress and that's what counts! More organizing coming soon. :)
Today is a quick post! I'm sharing my January Amazon buys (fun things this month!). I also rounded up some gift ideas for friends, sisters, mothers.. anyone really! Valentine's Day is such a fun time to celebrate love for everyone in your life! A perfect day to send someone a little gift and note and let them know you care. One of these years I'm going to throw a Galentine's Day party and have friends over. I've always wanted to do that! This year we are booked with kids' activities but one of these years it's going to happen. Until then.. cute little Galentine's Day gifts will have to do. :)
Ok.. Amazon buys this month! First up is a clamp to lock the power button on my Dyson vacuum cleaner! Genius! I picked up more olive branches because my obsession is real. I needed more of my favorite quartz/stone cleaner for my kitchen counters. Ordered the best measuring spoons! They are magnetic and all stick together unit you need to use one! Then I threw in some new measuring cups too because we were due. :) I bought more drawer organizers for my master closet (a work in progress.. still!), a cute make-up brush holder for the bathroom, a new favorite home decor book (Down to Earth is so good! And bonus.. it looks beautiful on your coffee table.) Ad needed some new black tanks for the play she was in so I ordered a set of 4 so we could share. These tanks are so cute and great for layering or to just wear in the summer when it's warm. My new little handheld vacuum is PERFECT for drawers! It's small but mighty and has an attachment too.. I'll share a pic soon! Then just more pink hangers for Ad's room and a chopper for our cheese quesadillas! Everything is pictured below. All good things we've been loving!
Enjoy your week! I'll be back soon. :)
*affiliate links used
1- dyson on/off clamp   2- olive branch stems   3- countertop cleaner and polish
4- magnetic measuring spoons   5- measuring cups and spoon set   6- mDesign drawer dividers
7-  wake up & makeup   8- down to earth hardcover book    9- camisole 4-pack 
10- handheld vacuum cleaner   11- velvet hangers  12- stainless steel chopper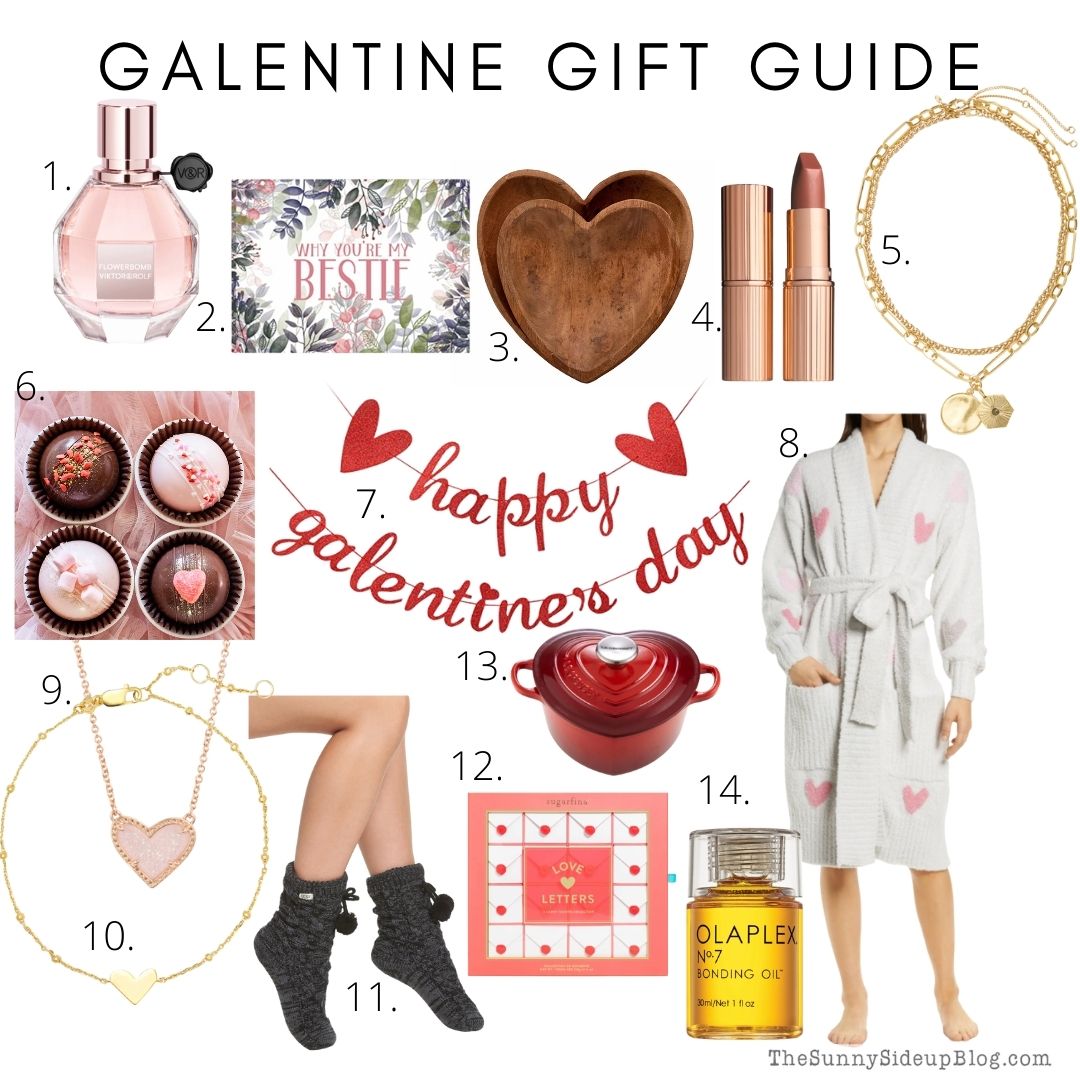 1- flowerbomb parfum   2- bestie book   3- heart shaped wooden bowls
4- charlotte tilbury lipstick   5- chain necklace set  6- hot cocoa bombs
7- galentine's day banner   8- heart fleece robe  9- heart necklace
10- heart bracelet  11- pompom fleece socks   12- sugarfina box 
13- le creuset heart   14- olaplex bonding oil

Free printable of the paint colors throughout my home!
Enter your name and email address to get instant access to my paint colors along with other free organizing printables. More will be coming soon!
Exclusive to subscribers!