*affiliate links used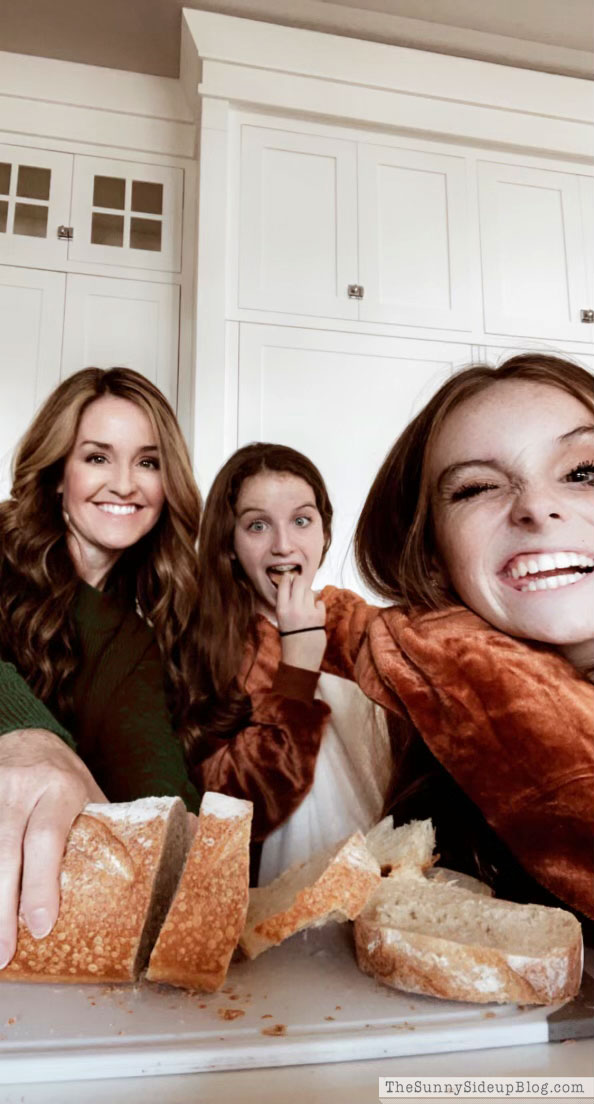 Teen girls! Pretty much sums up my life right now. This pic was from last year around this time. We need Ellie to snap a new selfie of the 3 of us with the bread. :) It's always an adventure with these two. Love them both so much and overall I've loved this stage. It's like having two mini besties running around with me all day.
I've rounded up LOTS of gift ideas if you have teen girls in your life too! These are all items my girls either already have and love or things would be excited about (and might be getting!) for Christmas this year. I shared ideas in this post from Urban, Nordstrom, Amazon and Sephora (some of the main places I shop for my girls.) Sephora gift sets were a huge hit with my girls last year! They always love trying new skin and make-up products and the gift sets are perfect for that. If you aren't buying for teen girls this year still take a look at the items I've rounded up because quite a few are good gifts for women of all ages. Another fun thing about this stage with my girls is that we can share! So many things they love I love too. :)
I'll have teen boy gift ideas coming soon!  Teen girl gift ideas are easy, but I had to recruit a few friends to check out my ideas for teen boys and make sure they were legit. I passed.. phew. Ha. ;)
Thanksgiving week! Let's do this! It's a busy one for sure. Good luck kicking off the week, happy shopping and I'll be back soon. :)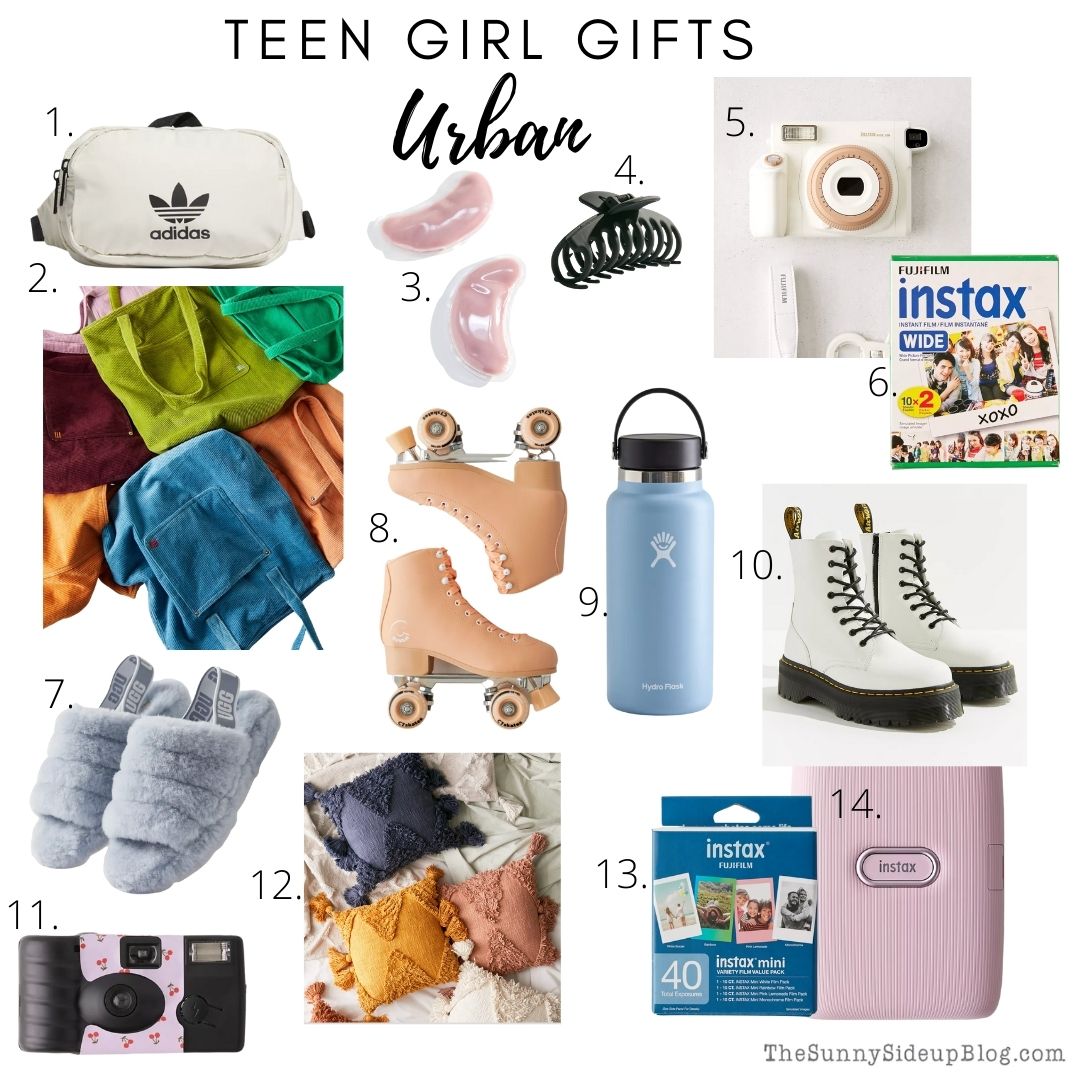 1- adidas waist pack  2- tote bag   3- gel under eye pads  4- claw clip
5- fujifilm instant camera  6- fujifilm film   7- ugg sandal    8- roller skates
9- hydro flask water bottle   10- dr. martens jadon platform  11- disposable camera
12- shag throw pillow   13- mini instax film   14- smartphone printer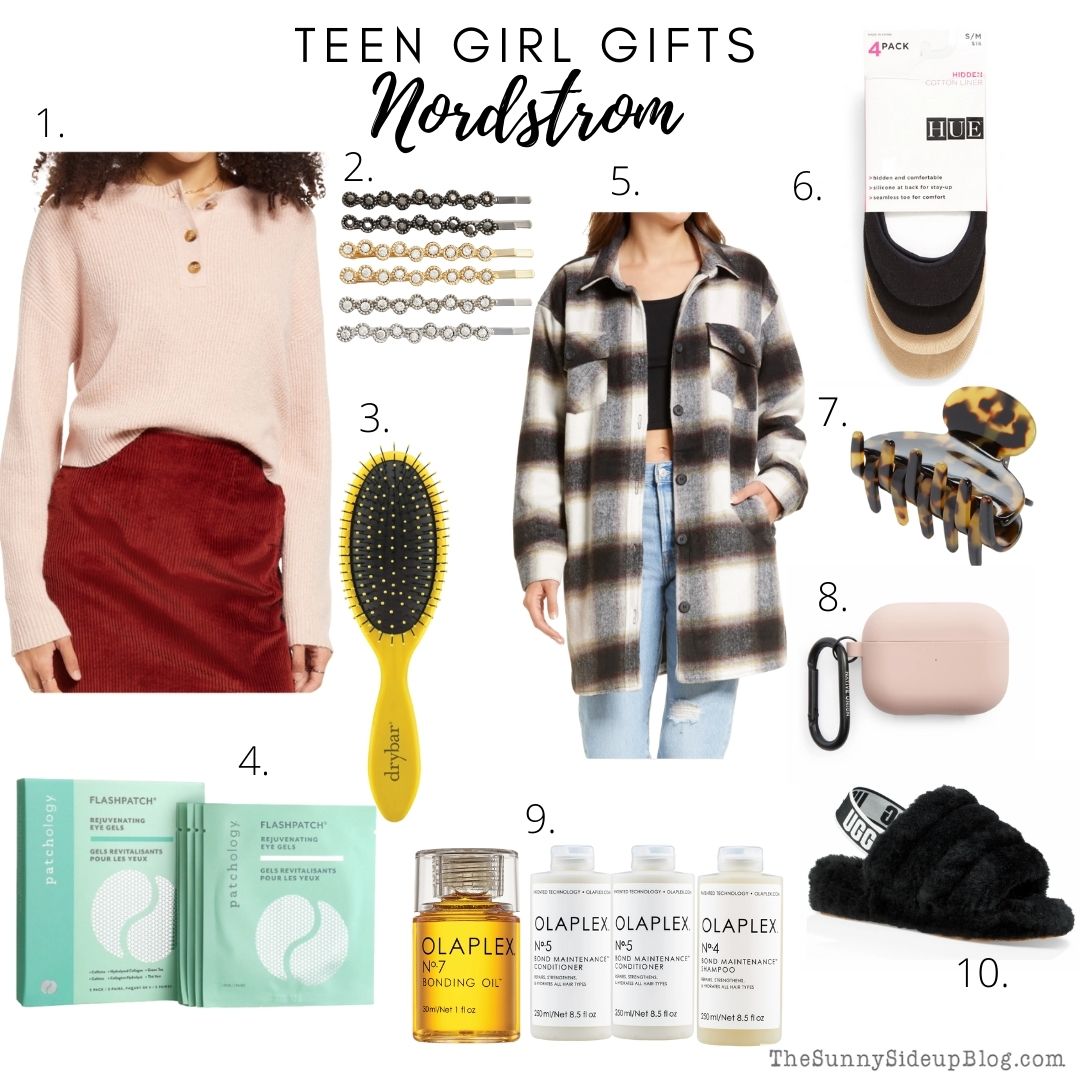 1- ribbed sweater   2- sparkle bobby pins   3- lemon drop detangler   4- flash patch eye gels  
5- long shirt jacket   6- 4-pack liner socks  7- jaw clip  8- airpods pro case 
9- no. 7 bonding oil    no.5 bond maintenance conditioner    no.4 bond maintenance shampoo 
 no.6 bond smoother   10- slingback sandal
1- sportswear sweatshirt   2- chuck taylor high top sneaker    3- eyeshadow palette  
4- ponytail holder   5- detangling primer   6- jadon boot   7- curling iron
8- oversized sweatshirt   9- plumping lip gloss set   10- flannel pajama pants
1- leather backpack  2- tie-dye party   3- 10pk natural lip balm
4- sherpa wearable blanket  5- fuzzy socks   6- night light bluetooth speaker
1- photo string lights   2- travel size brush set   3- crossbody bag
4- tripod stand   5- vanity mirror   6- mud mask
1-EMU Australia    2- supergoop glow sunscreen   3- rainbow puzzle
4- felt letter board   5-  hair towel wrap   6- echo dot
1 – the baking cookbook for teens  2 – how to cookbook for teens
3 – 7 habits of highly effective teens   4- mindfulness for teens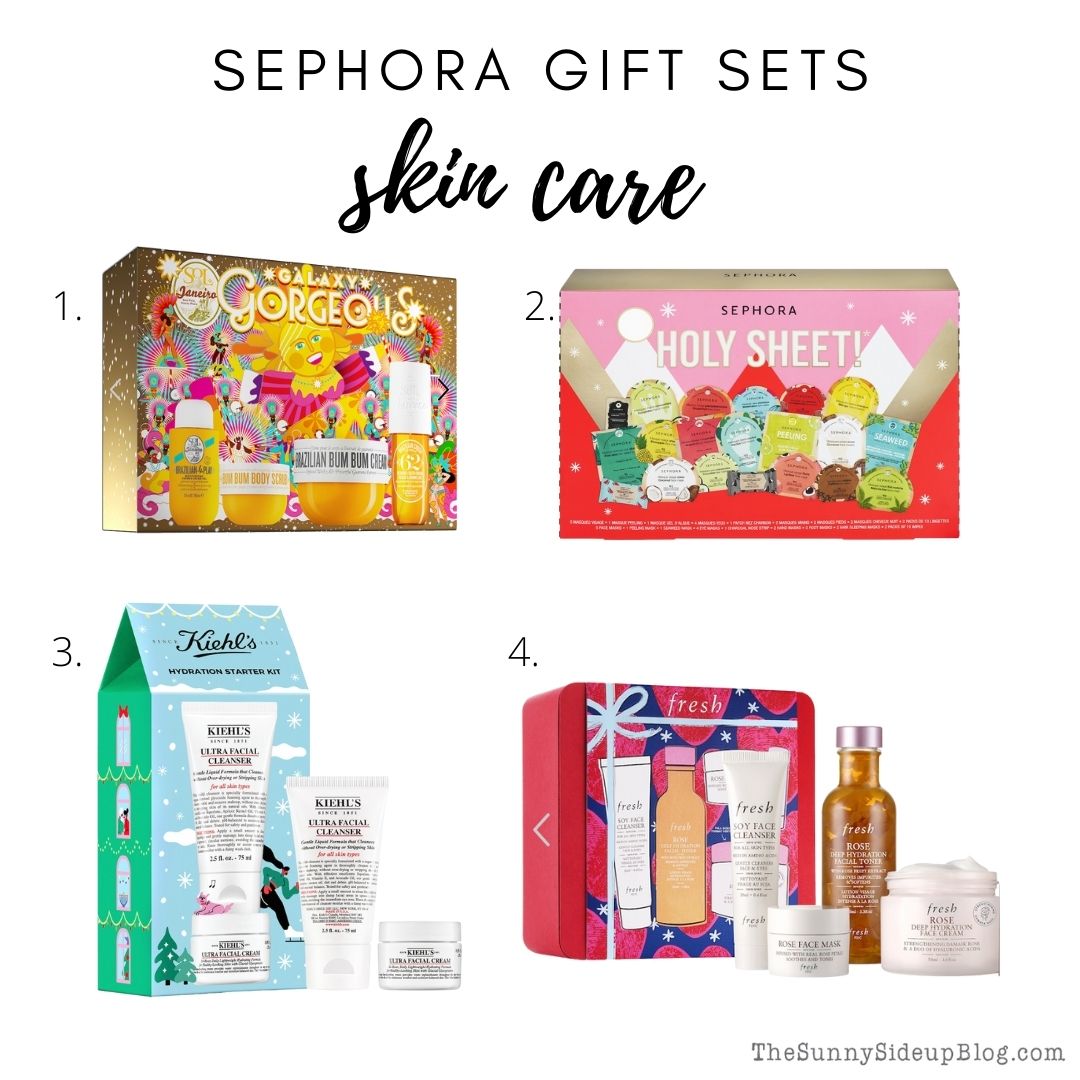 1- galaxy gorgeous set   2- holy sheet
3- hydration starter kit   4- rose deep hydration skincare
1- shine lip gloss & plumper set   2- pillow talk lip set
3- plumping lip set   4- lip color lipstick & lip balm set
1- makeup brush set   2- clean makeup set
3- beauty must have set   4- lash kit

Free printable of the paint colors throughout my home!
Enter your name and email address to get instant access to my paint colors along with other free organizing printables. More will be coming soon!
Exclusive to subscribers!