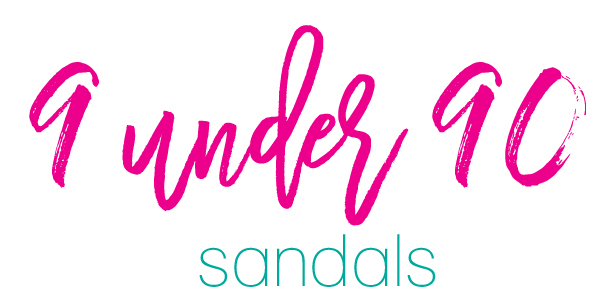 Happy Thursday everyone!  I hope you've all had a good week so far!  It is POURING rain right now as I type this but our week started off with warm temps and sunshine.  Just a taste of Spring and it felt so good!  We are throwing a birthday party for Kole this weekend in our backyard so I'm hoping that we get our Spring weather back for the weekend.  If not I'll be coming up with a way to keep twentyish 9 year olds entertained inside my house.  So fun right?  Prayers would be appreciated. ;)
I've been on a hunt for new shoes for Spring/Summer and seriously you guys.. I'm in love with all of the fun sandals that are popping up this year!  There are so many cute and comfortable slide options.  Perfect shoes for the park, the pool, the beach, running errands or chasing kids!  You can dress them up with a skirt or keep them casual with cut-offs.  If you like a sandal with a heel this cute wedge was so popular last year and they have it back in lots of new colors (I just ordered them in navy!).  I'm really torn on which slides to order and just can't choose between all of the fun options below.  These are my 9 favorite sandals that are under $90!  Great deals on CUTE shoes and every pair comes in a variety of color options.  Bring on the sun!  I'm so ready for painted toes, comfy sandals and warm cars.  (Isn't it the best feeling getting into a warm car when you've been in a cold building?  My favorite.) :)
p.s.  Let me know what you think of a new 9 under $90 series!  I'm kind of excited about it.  Maybe a post like this every week or two?  I have SO many fun ideas and good deals on favorite things to share!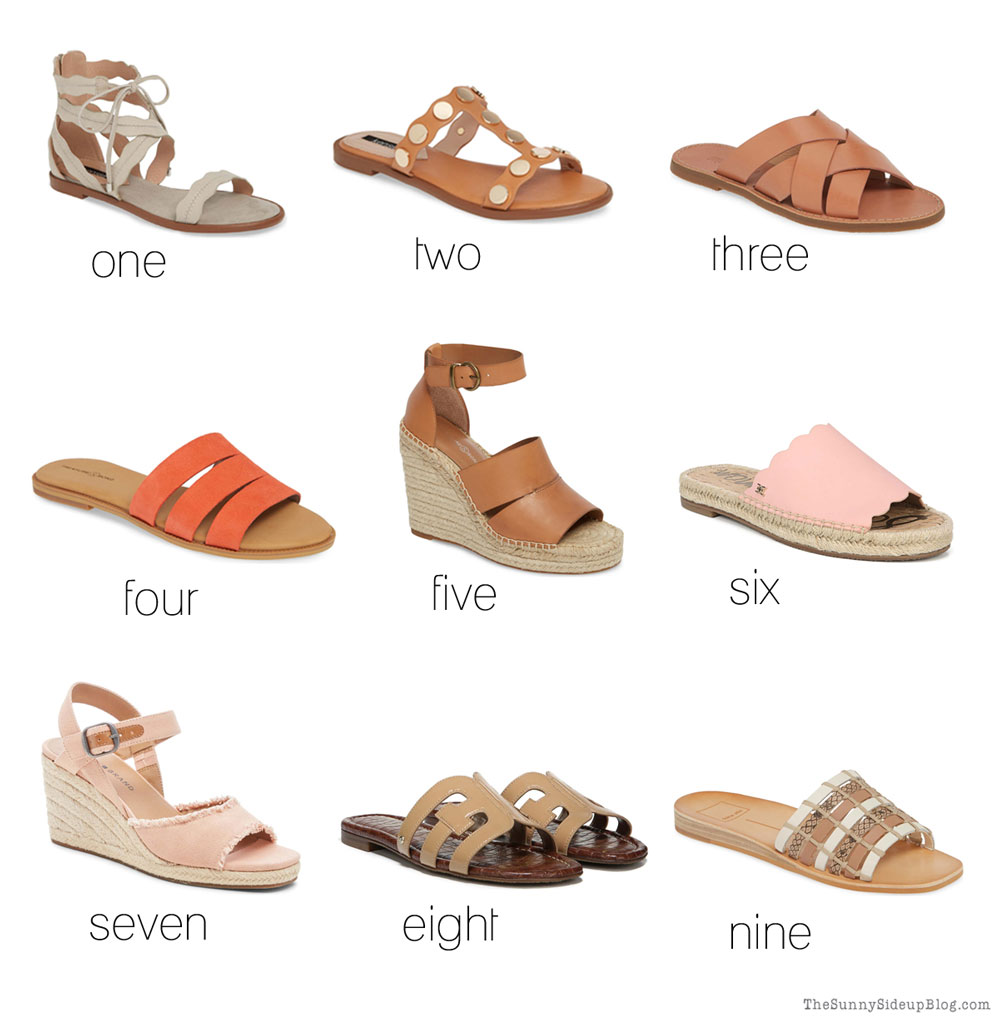 (All sandals are linked below!  Affiliate links are used.)
1 – Mandoline Sandal – 2 – Manette Slide Sandal – 3 – Woven Slide Sandal – 4 – Miles Slide Sandals –
5 – Sannibel Wedge Sandal – 6 – Andy Slide Sandal – 7 – Mindra Wedge Sandal –  8 – Bay Slide Sandal –

Free printable of the paint colors throughout my home!
Enter your name and email address to get instant access to my paint colors along with other free organizing printables. More will be coming soon!
Exclusive to subscribers!