Happy Friday everyone!  We made it through out first week in December!  Bring on the weekend. :)  I'm excited to share some fun personalized gift ideas from Walmart with you all today!  I've always loved finding that perfect gift for someone.  It's kind of like a challenge I give myself every December to find things that I know my family and friends will love.  At the end of the day we all know the actual gift doesn't really matter.  It's the thought behind the gift.  It's a way to say "hey.. I know and understand you!  I know what you love and it makes me happy to give you something you love.  Because I love you." :)  I'm always thrilled anytime I can find something that is personalized in some way or that just has my loved one's name all over it!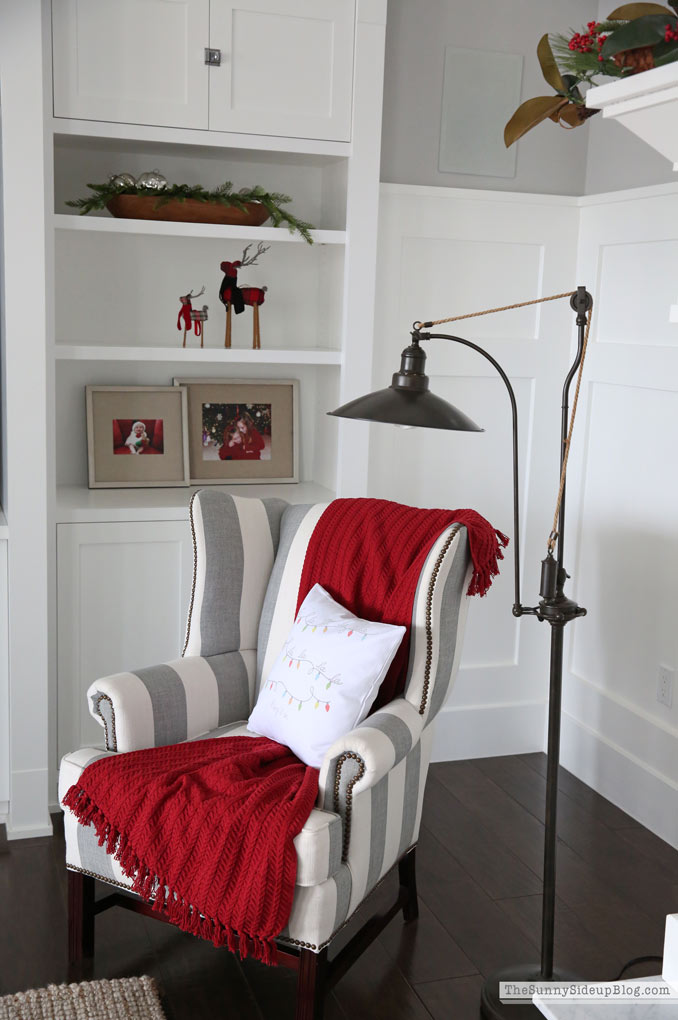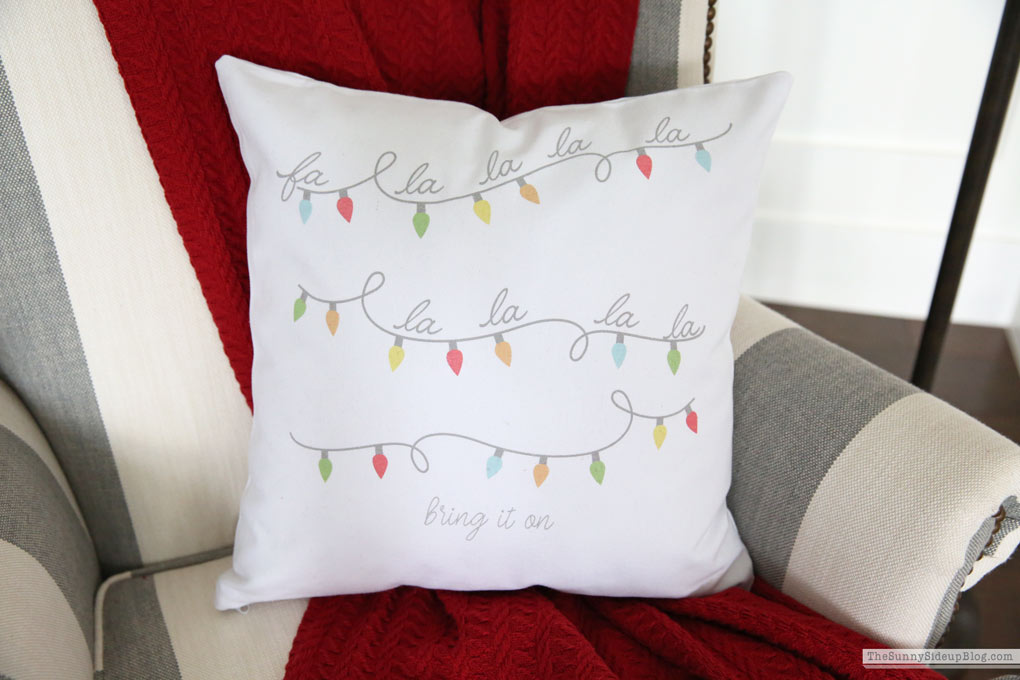 For example.. if you were all shopping for a gift for me you might know that this personalized fa-la-la pillow with Christmas lights is right up my alley.  I love home decor (check!).  I love Christmas pillows (check!).  Fa-la-la seems to be a theme in my house this time of year (check!).  Plus you can add your own words to the bottom of this pillow.  I thought about putting our last name but then decided "bring it on" is a little more "me."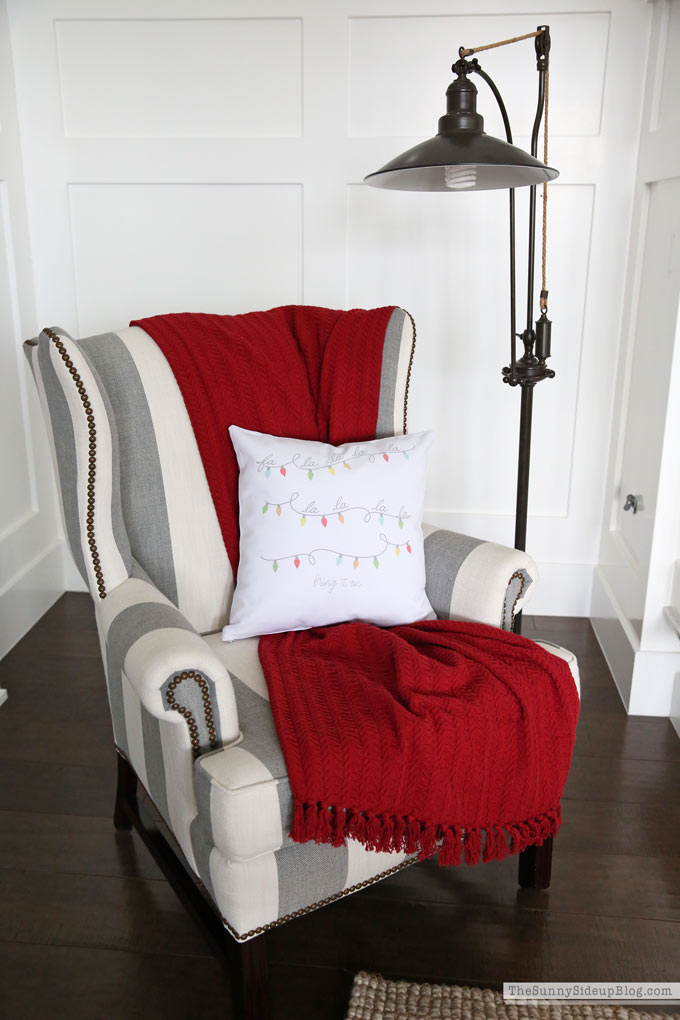 Yup.. I pretty much nailed this gift to myself.  Ha. ;)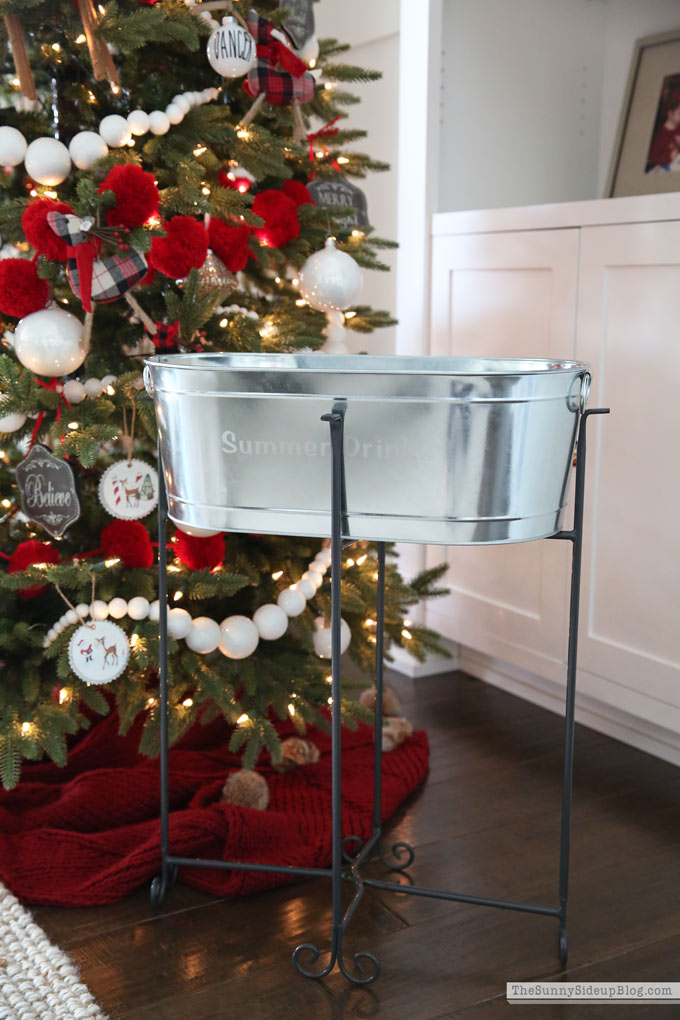 This is another fun personalized gift I got this year at Walmart that I'm giving to Kenny!  It's kind of to both of us really.  We love throwing summer pool parties and having friends over to swim and every single time we've thrown a party the past few summers we've wished we had something better to hold drinks!  We keep using our coolers which work, but they are a hassle to pull down from our camping stuff in the garage (Kenny's issue) and they don't look very cute (my issue).  So I was so excited when I found this cute galvanized beverage tub on a stand!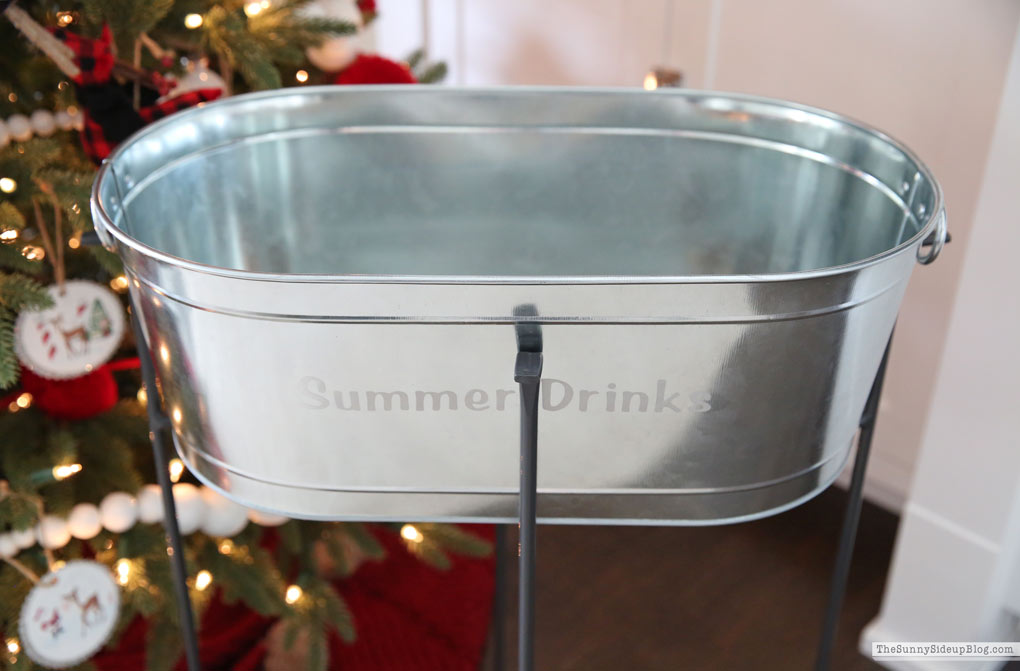 You can personalize it (love that!) so I just wrote Summer Drinks.  I don't want anyone to be confused. ;)  But you could add your family name or have them say anything you want.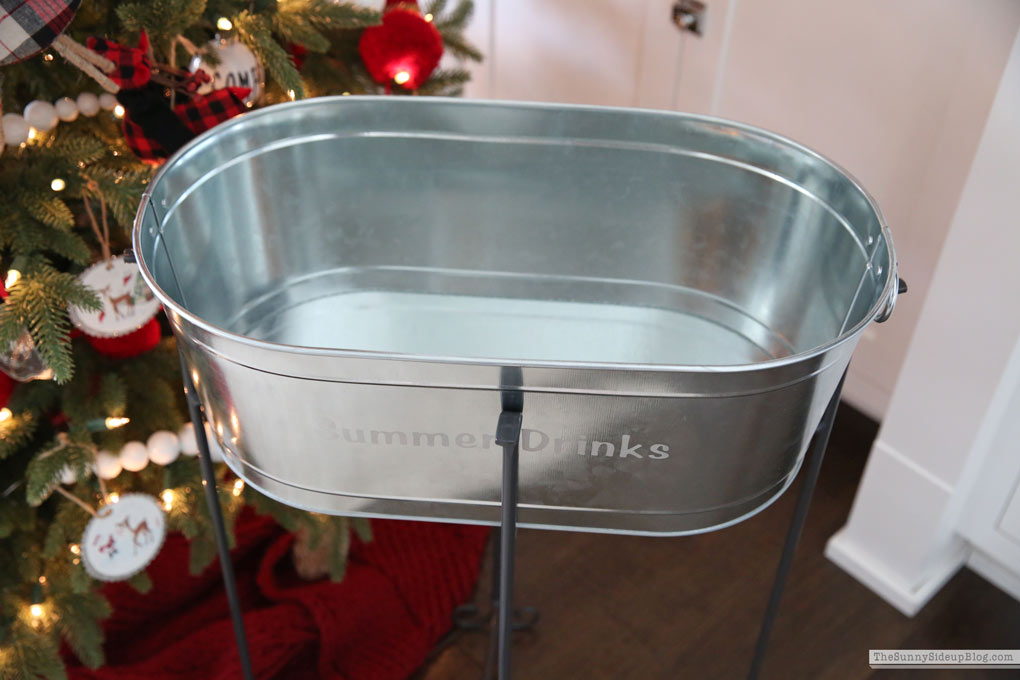 Lots of room for ice and drinks!  I loved this so much when it came that I hurried and ordered another one so we can have one to hold water bottles and one for soda.  (Walmart has lots of fun beverage tub options!)  I know it's more of a practical thing to give my husband, but I also know him well and know that he will love that I came up with a way for him to not have to drag out camping coolers every time we have friends over. (I'm here for you babe.)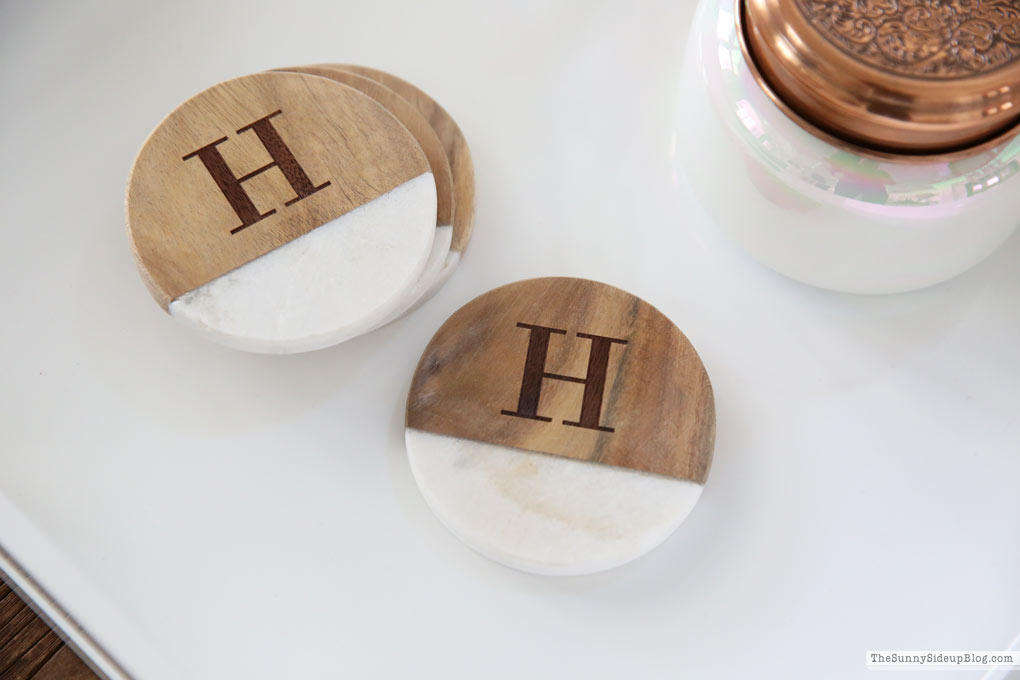 This is another fun personalized gift I got my sister this year.  I love wood/marble coasters and I know they will look so pretty on her coffee table.  This set you can personalize so I added the letter of their last name.  It looks like the personalized coaster sold out, but I found this marble/wood set that would also make a beautiful gift.
Another fun gift I got that hasn't come yet (being delivered next week!) is this cute Santa sack for Kole.  They have darling Santa sack options at Walmart and you can put your child's name on the front.  So fun to wake up to this full of presents Christmas morning!  I ended up ordering the red sack, but had a hard time choosing from all of these fun options..

I also love all of the fun personalized tree ornaments Walmart has.  I have several friends who have the fun tradition of buying their child one ornament each year that says something about them.  (Do any of you do this?)  It's a tradition I wish I would have started when my kids were little!  So if your child dances a lot one year, you get a fun ballerina ornament or if they love to read you can get an ornament of little books, etc.  I love this because when kids move out they have a set of ornaments that bring back childhood memories to take with them to their own home.  (If you are a mom to little ones this would be a fun tradition to start!)  Walmart has a huge selection of personalized ornaments that would be perfect for this.  This one cracked me up and would be perfect for Kole right now!  And these ornaments would have been a huge hit for years with my girls.  They used to be obsessed with My Little Pony.  (When we moved into our house El wanted a My Little Pony themed bedroom so badly!  She thanked me profusely a year later for not giving into that one.. ha!)  
These are some other fun personalized ornaments I love that would be fun for kids or just to give as a gift for a family!  You can see more options here.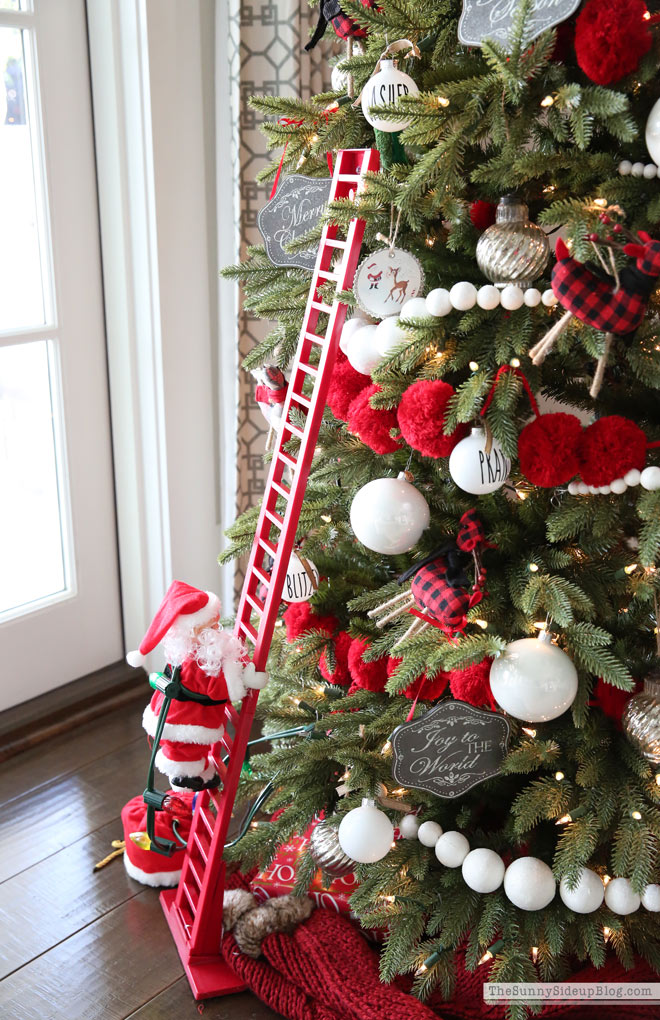 This is a special early Christmas gift I picked up for Kole.  When I was shopping on-line and came across this climbing Santa I could not stop thinking about him!  I just know Kole so well and knew he would LOVE this.  It's a tall ladder that has a pole attached to the top end that you just slide into your Christmas tree to hold it.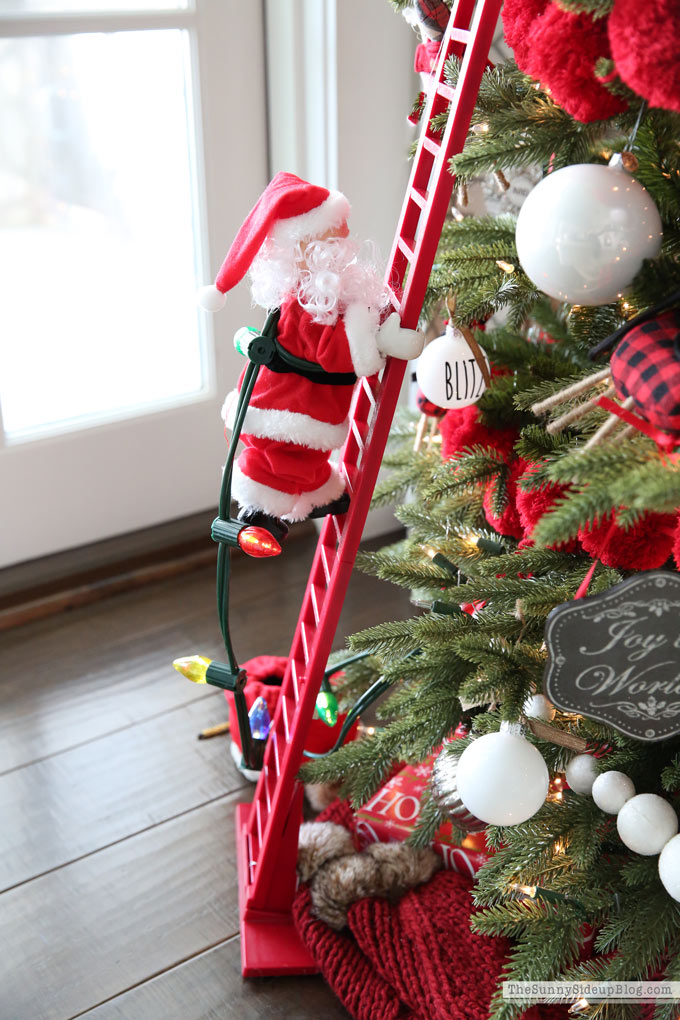 It plays 15 different Christmas songs, has a string of lights that light up, and the Santa climbs up and down the ladder.  It is too cute and I wish so badly I would have had this years ago when all of my kids were little.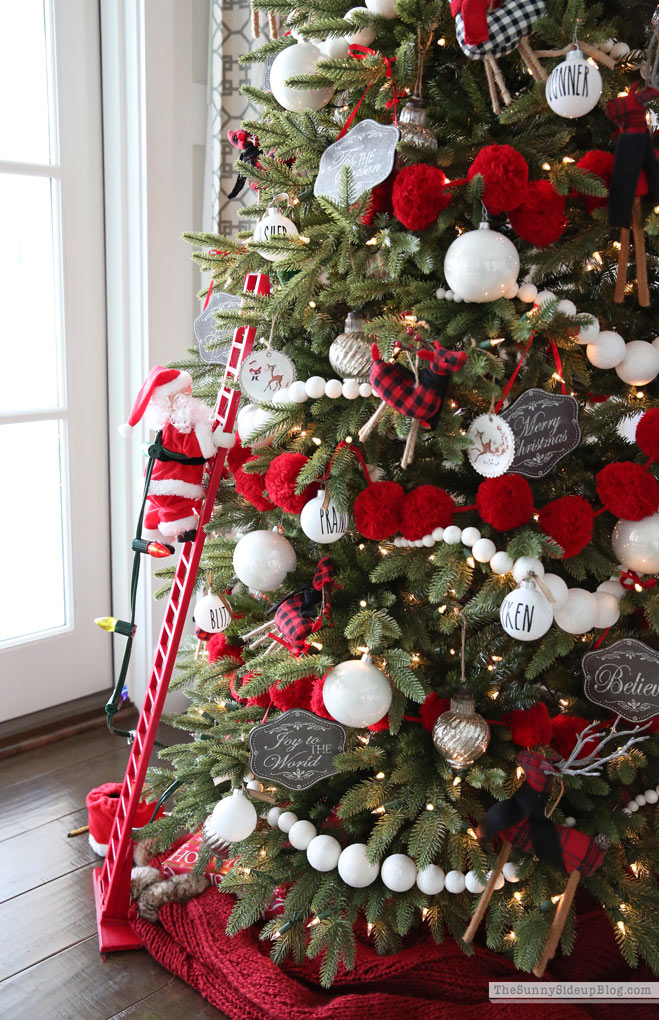 I knew Kole would be obsessed with this so he got one of his Christmas presents early this year!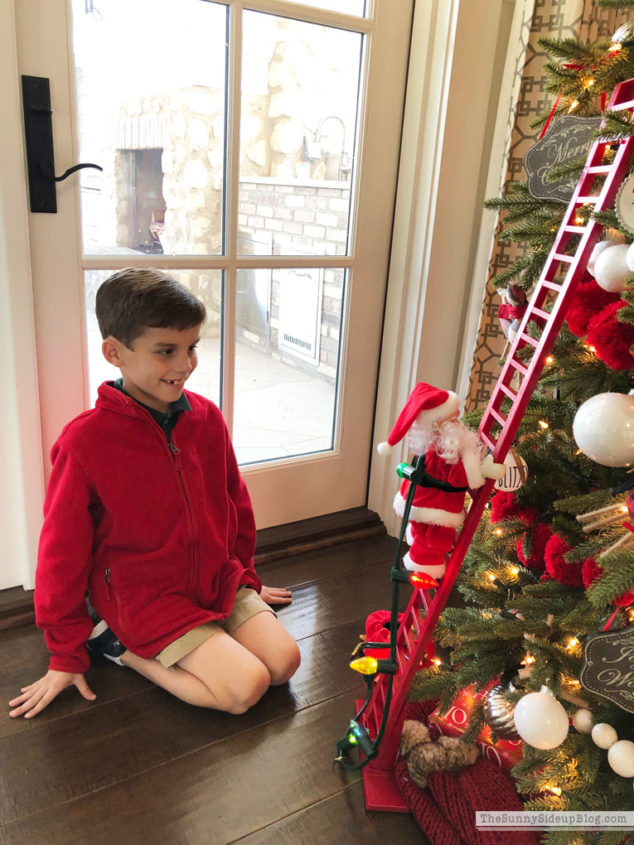 I was right. :)  I was so excited to show it to him when he got home from school!  It was a HUGE hit.  He's obsessed and I have to admit.. it's so darling.  I'm a little obsessed with our climbing Santa too!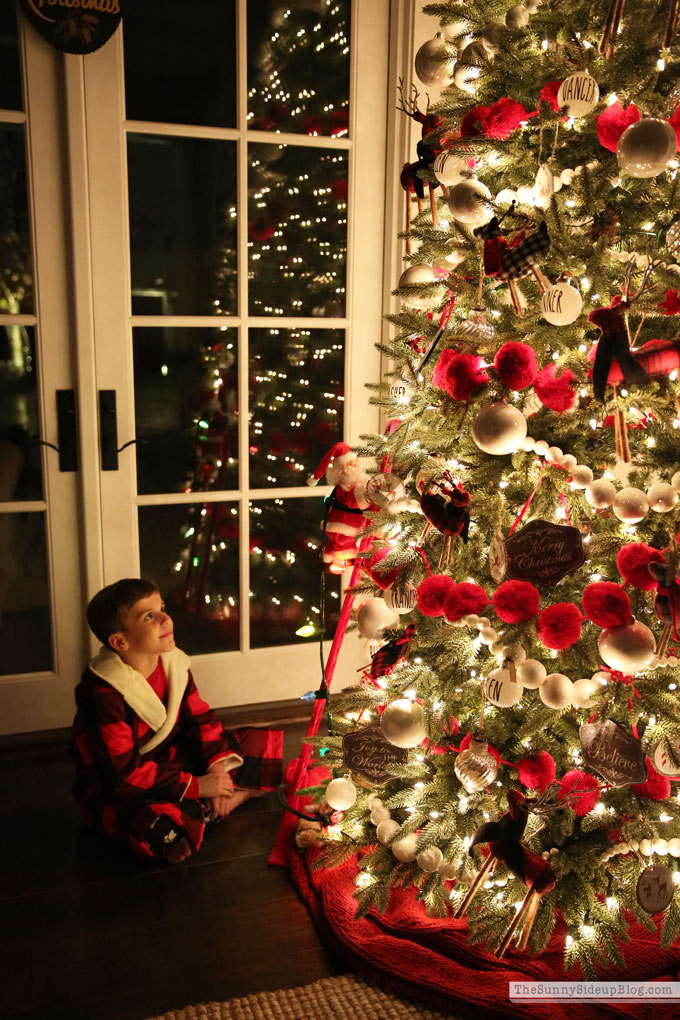 If you want to know where to find my son in the evenings look no further than our family room tree!  He's listening to the music and watching our Santa climb up the ladder..
down the ladder..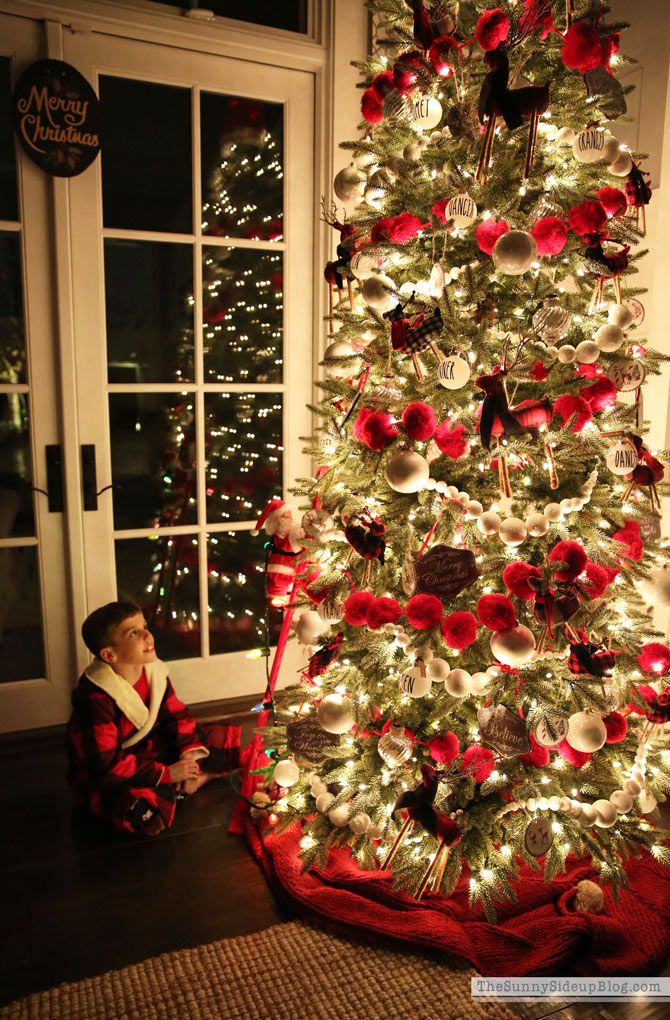 and back up the ladder again.  Over and over.  It's keeping him off the iPad so I'll take it. ;)  It makes my day seeing his face light up.  I want to freeze him in time right now.  This age is too much fun.  Especially this time of year!
Walmart has so many fun personalized gift ideas!  I'm in love with their cutting boards and think they would make a perfect gift for neighbors, teachers or friends.  I've linked to the boards I'm considering below along with some other fun personalized gift ideas I love.  Huge thank you to Walmart for sponsoring this post and for making gift giving easier this year!  Kole thanks you too.  Climbing Santa was a hit. :)



xoxo, Erin