Seriously!?  Is it really Friday!?  I was going to have this post up Tuesday morning.  Then Tuesday turned into Wednesday.. Wednesday turned into Thursday.. and there you go.  This week was a blur!  I always forget how busy the first week back to school is until I'm living through it each year.  But we survived and lived to tell about it!  :)  I have so many fun things to share with you all and can't wait to get into a good posting routine again!  But before I start with all of my organizing/decorating/fashion posts I've got lined up I'm feeling the need to wrap up summer with an iPhone picture dump!  It's tradition. :)  Way too many pictures so I'll keep the chit chat to a minimum.  Or at least try to!  Then I'll be popping in again over the weekend so check back!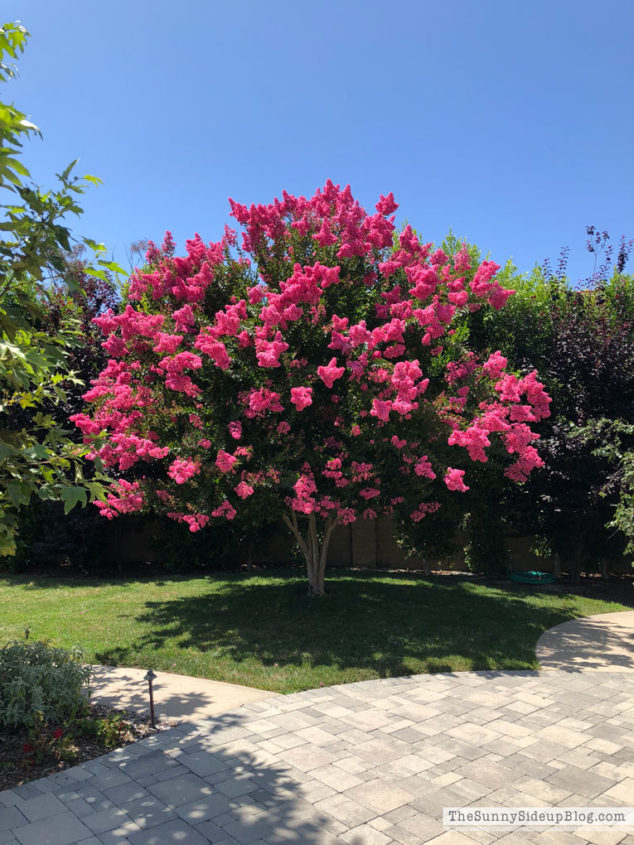 To be honest, August has always been one of my least favorite months.  We're over the heat and summer fun is winding down.  We're ready for school to start but starting school again is always an adjustment.  It's sort of an in-between month and one I'm always happy to have behind me.  But then we moved into our home and I planted this Crepe Myrtle tree and bam!  We get this showstopper in our yard every August.  Just for that one month!  I think someone knew I needed a little extra cheering up this time of year. :)  (I snapped this pic with my cell phone and no editing!  Isn't it breathtaking!?  I wish I could plant 10 of them!)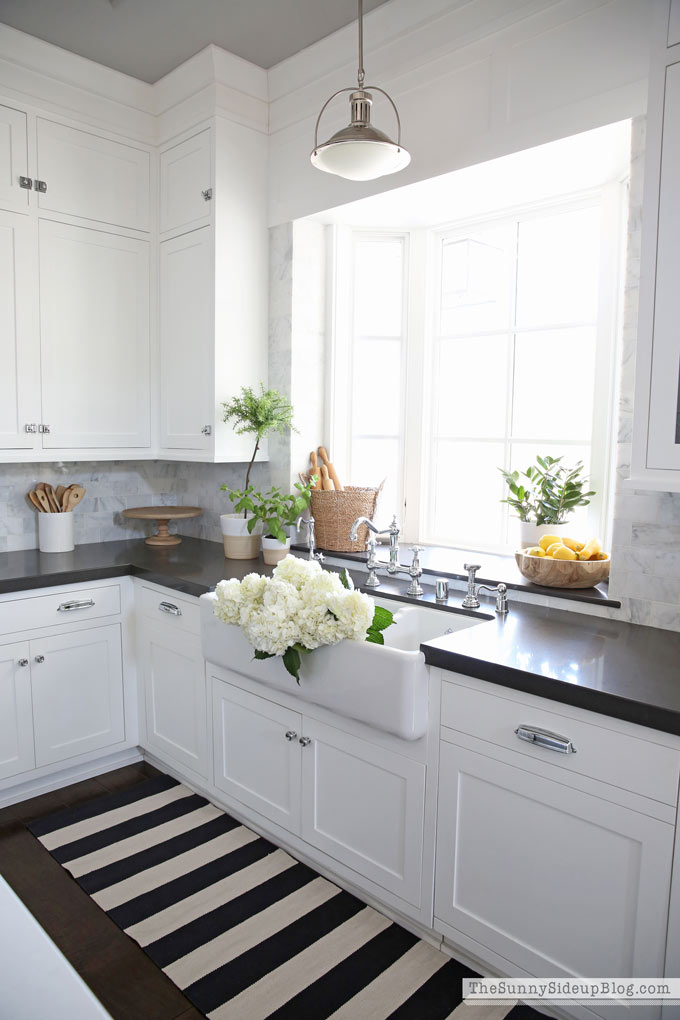 Once in a while my house looked like this over the summer.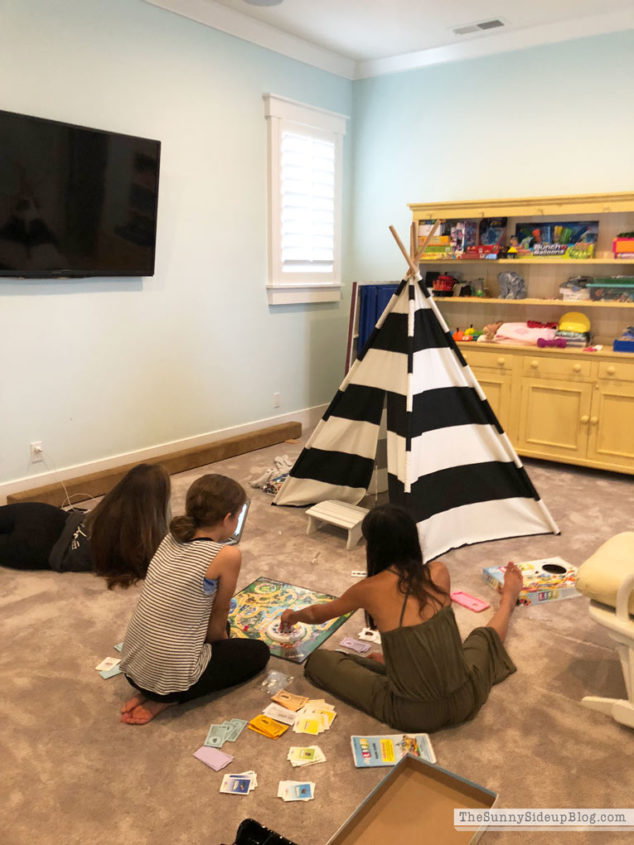 But most of the time it looked more like this. :)  Our playroom is in such an in-between state right now!  You can see what it looked like after we moved in in all of its organized glory here.  I moved the furniture we used to have in this room out because my kids are getting older and using this space differently.  I'm still deciding which direction to take this room and I'll be filling you in on what I'm doing as soon as I know that myself.  I'm not feeling too rushed since right now it's a perfect spot for board games and tepee parties. :)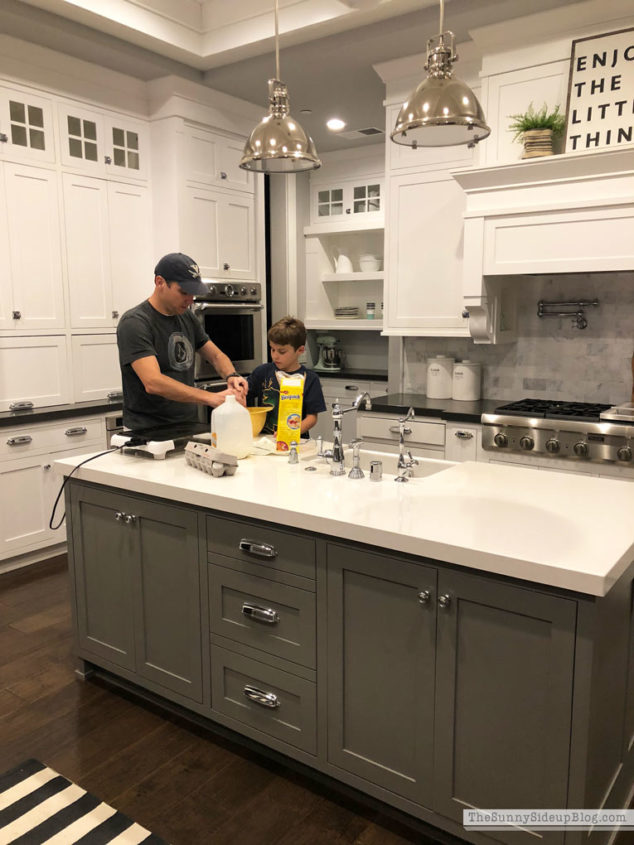 Lots of late night pancakes and waffles with dad.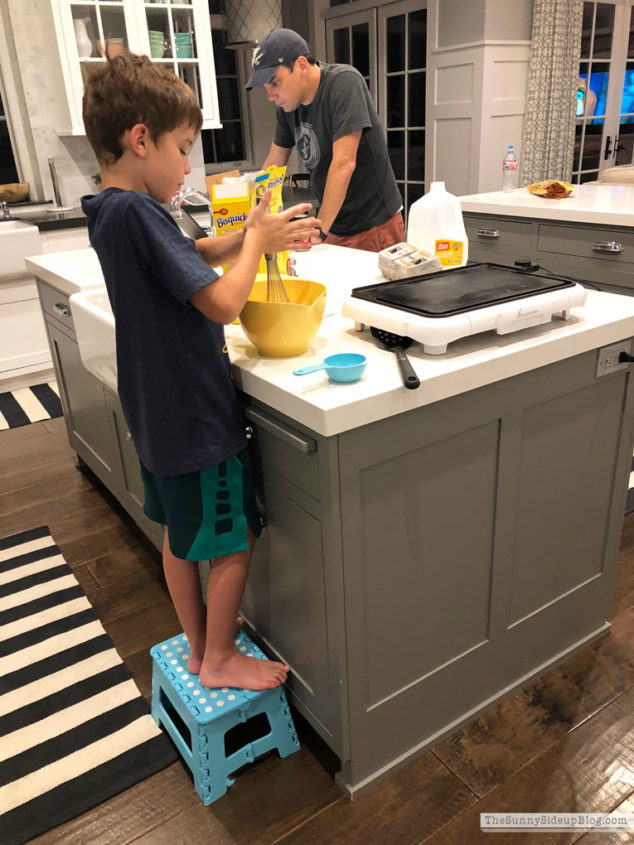 I always keep a stool in our island cupboard because this one loves to help. :)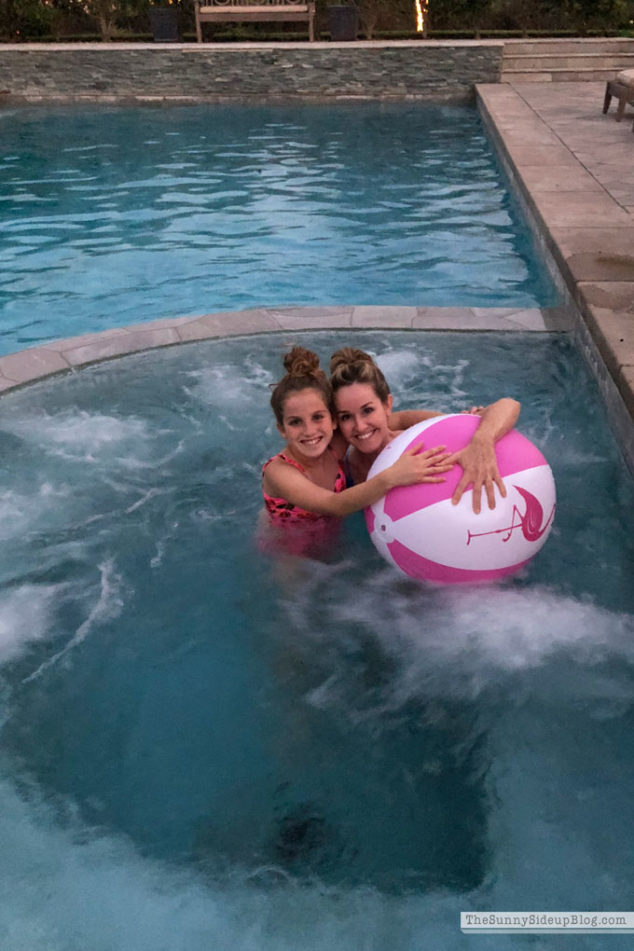 The hot tub is our favorite on cool summer nights.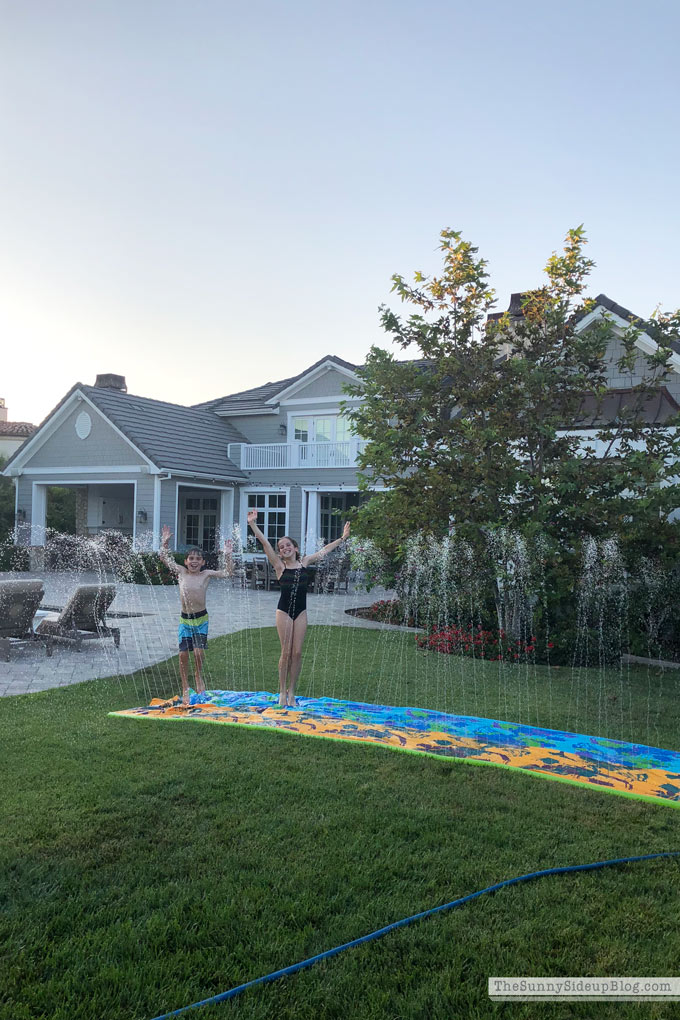 On a whim I bought this $12 slip and slide at a sports store a couple of months ago.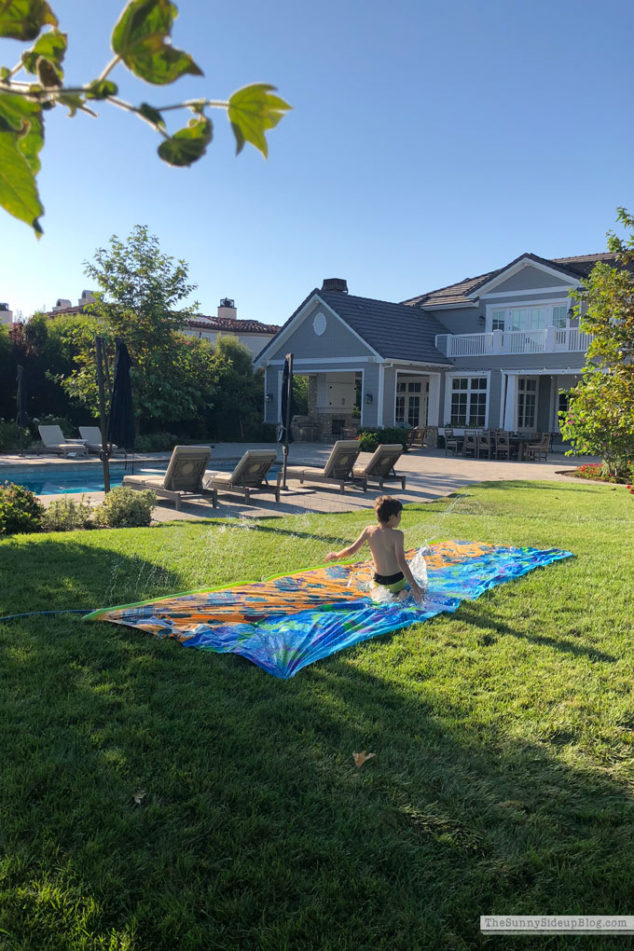 Hands down my smartest purchase of the year.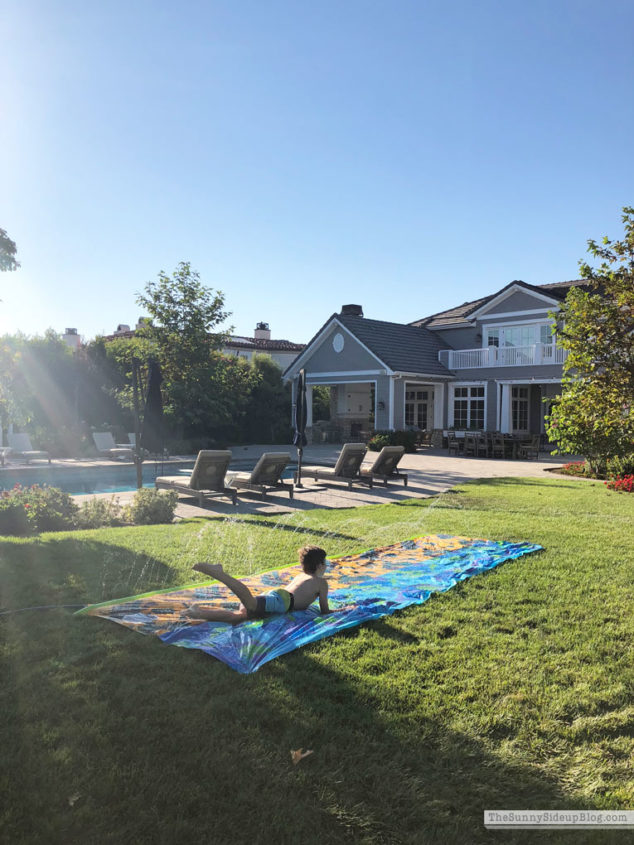 Summer fun at its finest. :)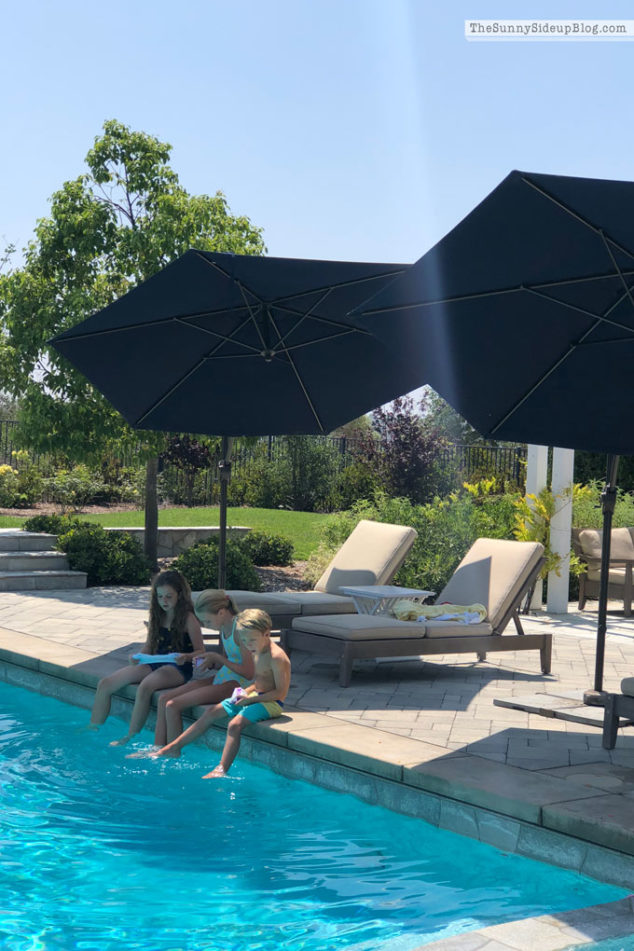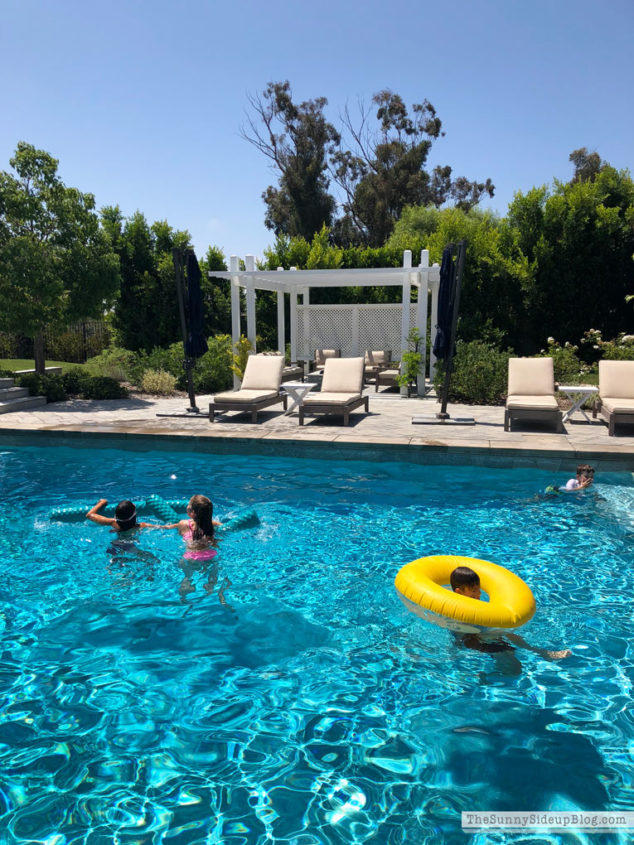 Our pool, yard and house were full of kids this summer and we loved it!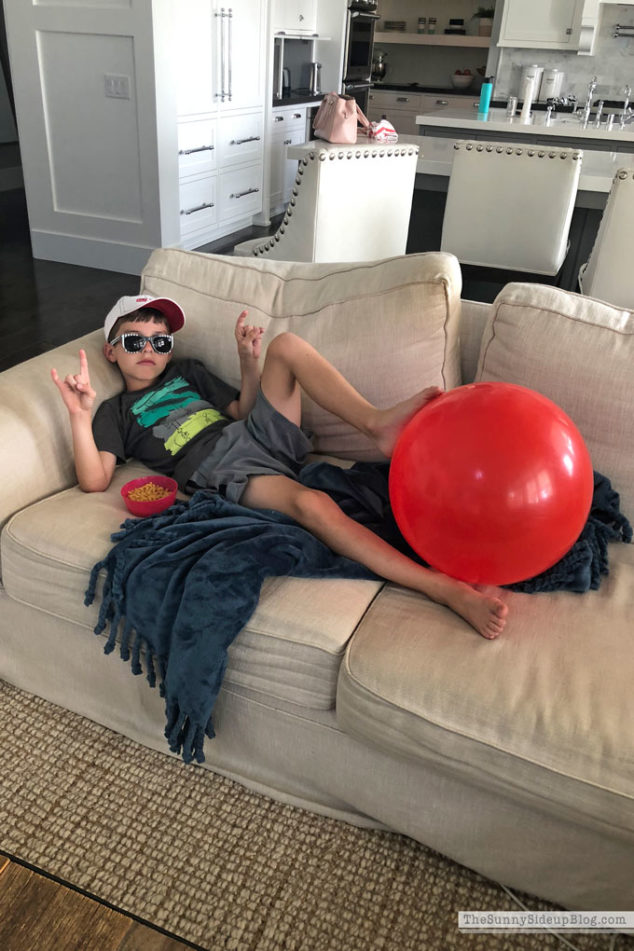 Of course uninterrupted alone time is also a good thing. :)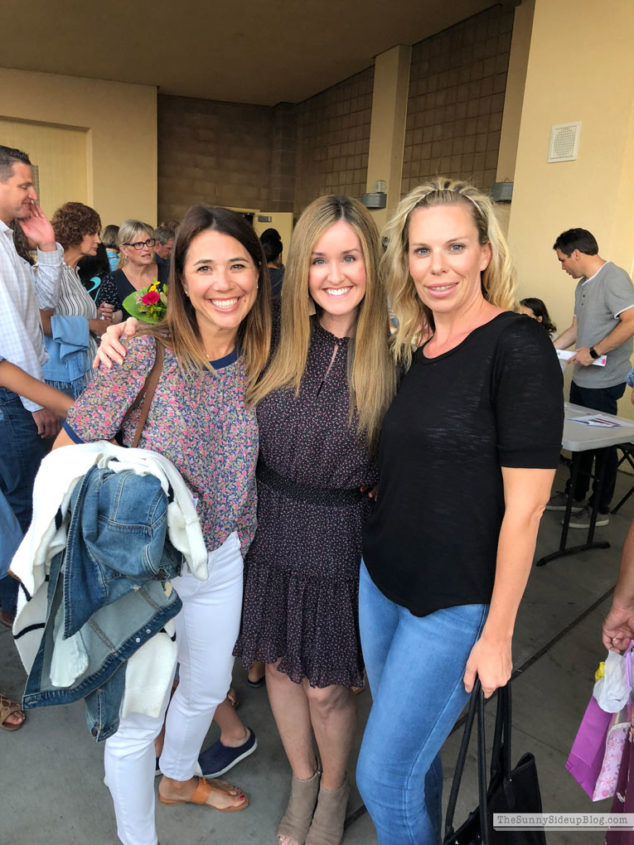 *affiliate links used 
Getting ready to see Ad's play with friends!  (My favorite Rebecca Minkoff dress from the N sale is back in stock in all sizes and was just marked 40% off!)  You can see a better pic of the dress in this post.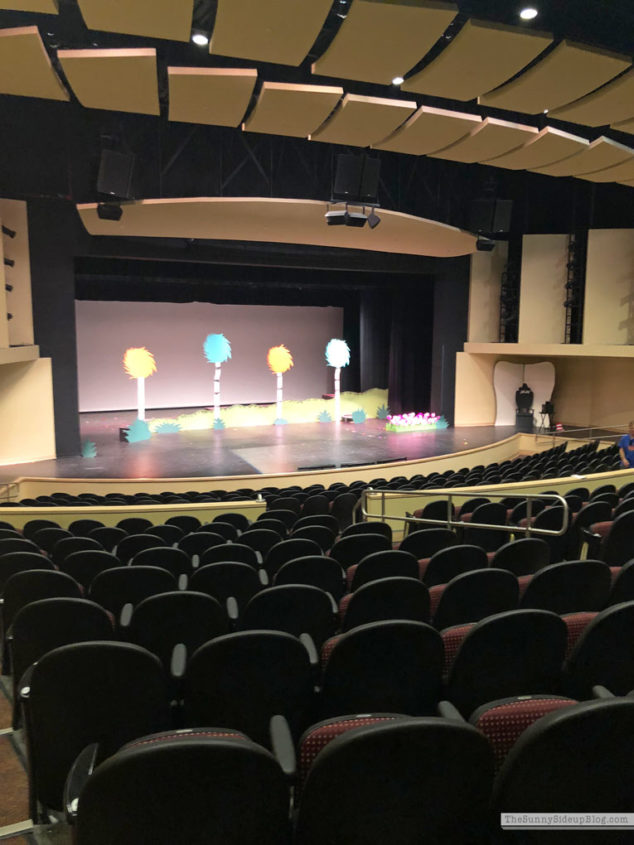 Ad played the part of Horton the Elephant in Suessical this summer and it was so fun watching her.  She had three solo songs in the show and I cried through the first one!  A combination of being proud and also my nerves.  I get so stressed right before my kids do stuff like this.  Honestly just TOO nervous.  I need to chill out!  Working on that one.. :)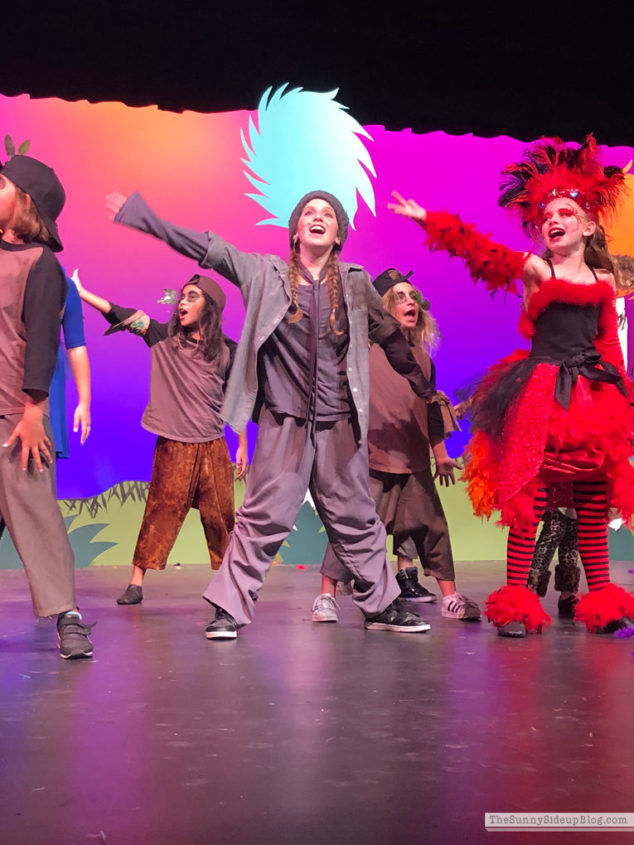 She did great and the play was darling!  Auditions for Wizard of Oz are up next on the agenda.  The scarecrow is my favorite. :)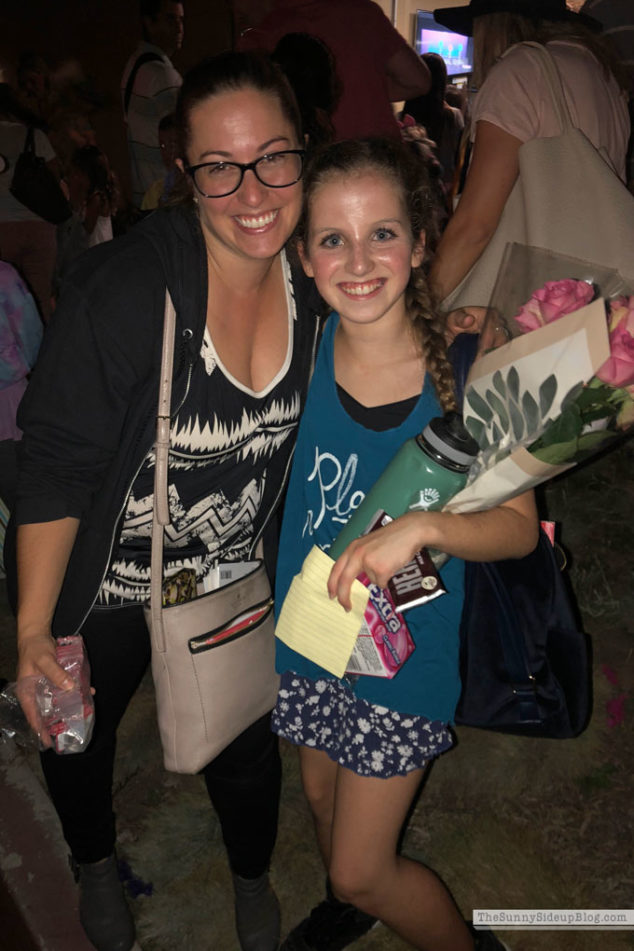 After the show with her sweet director.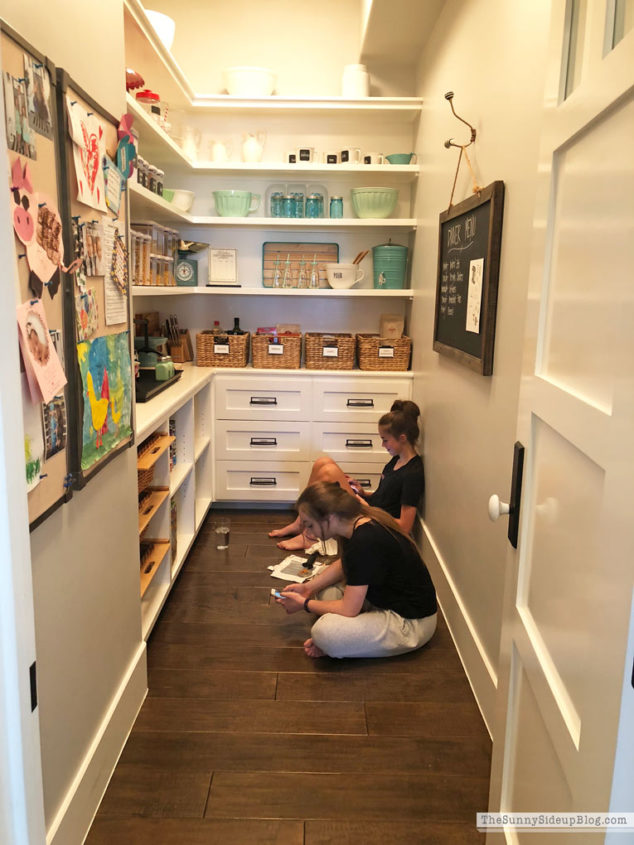 Found this pic on my phone and it made me laugh!  I have no idea why El and her friend were hanging out in the pantry.  I'm telling you.. kids were tucked away in every room of our house this summer!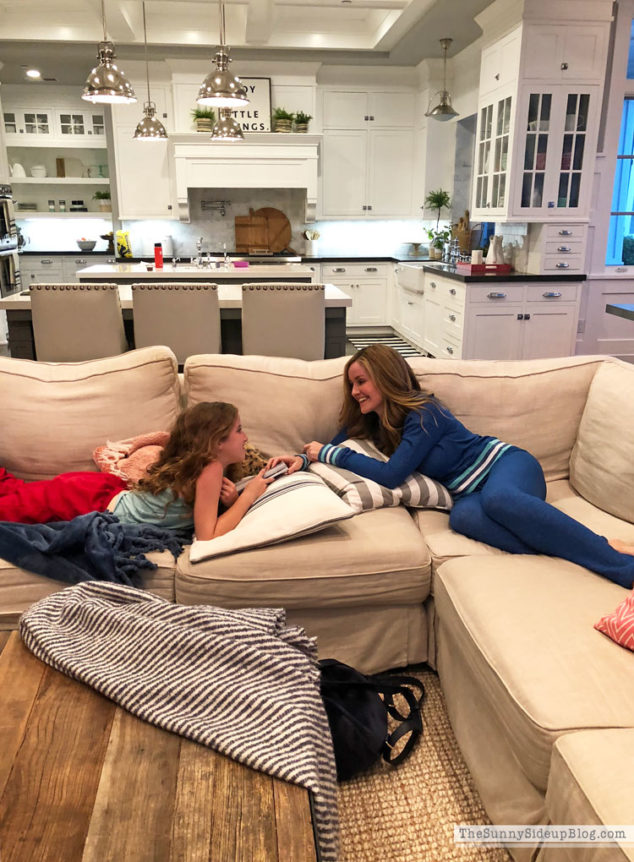 While El was at dance Ad and I watched LOTS of good classics.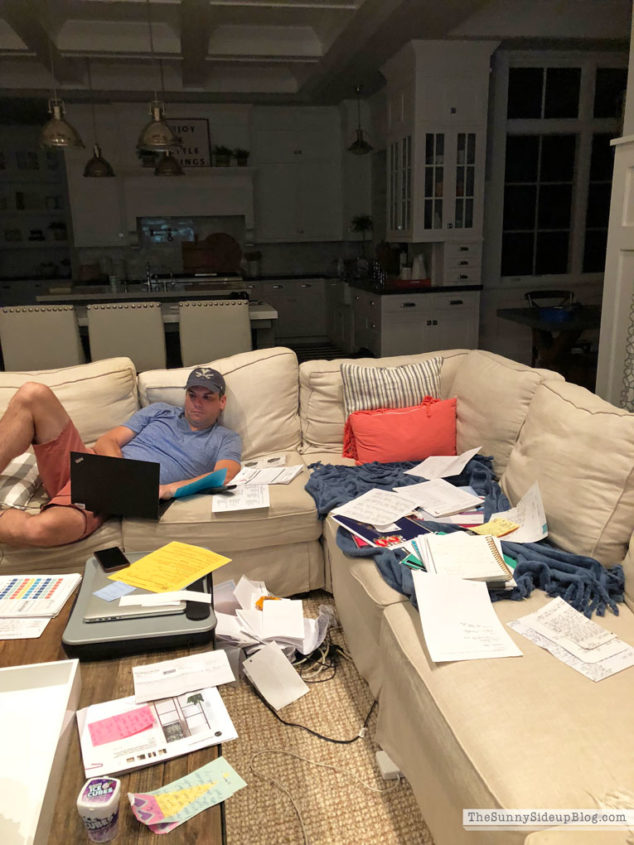 Late at night after the kids were in bed I completely tackled all things paper in our home!  And made one huge mess in the process.  Love how my husband is just doing his thing oblivious to it all.  That's a man who has lived through an organizing project.. or two or ten. :)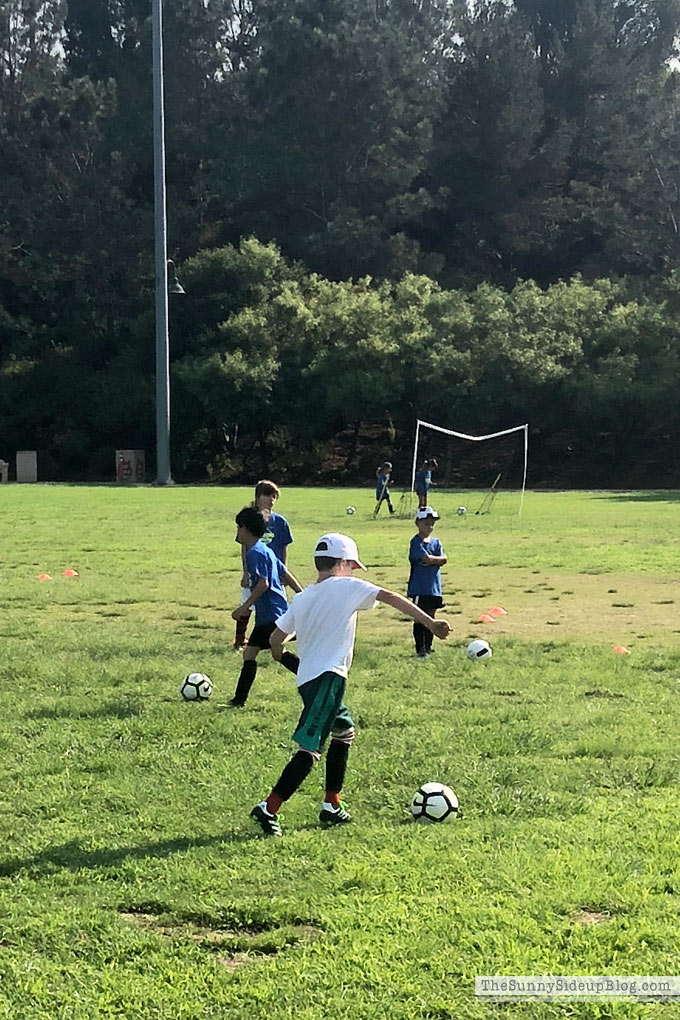 My little buddy started playing soccer.  Happy for him.  Scared for me adding one more activity to the list.  I'm ready to hire a driver.. any takers?  #kiddingbutnotkidding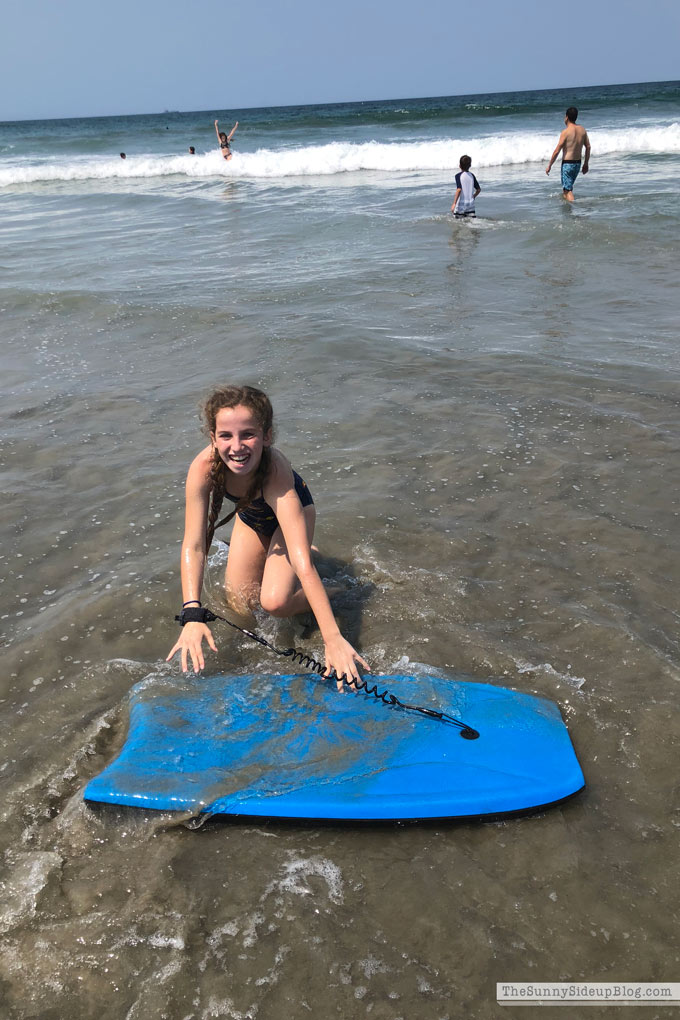 Beach days.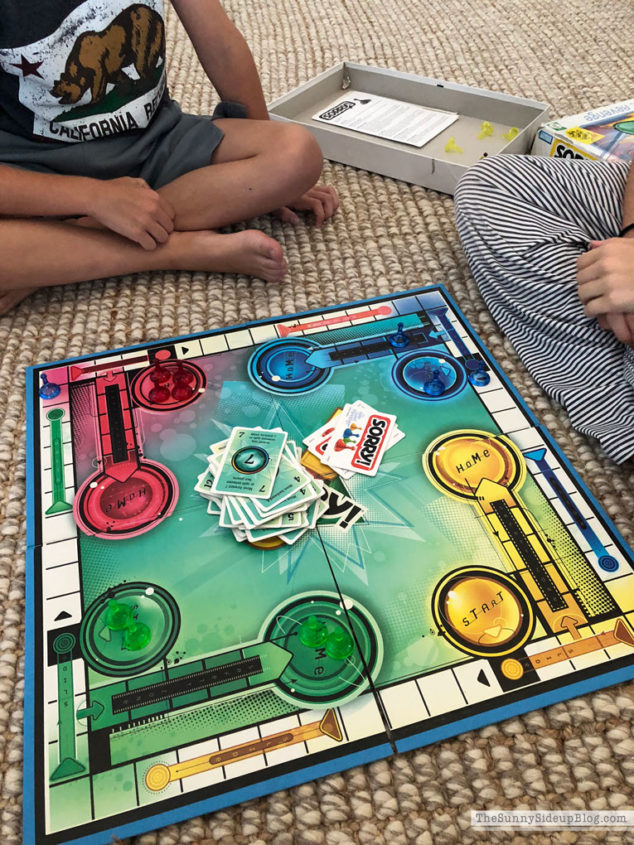 We played Sorry more times than I can count.  Hands down my kids' favorite!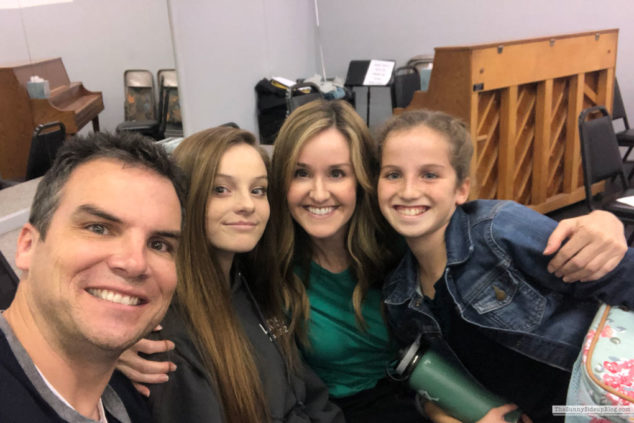 A summer camp program selfie.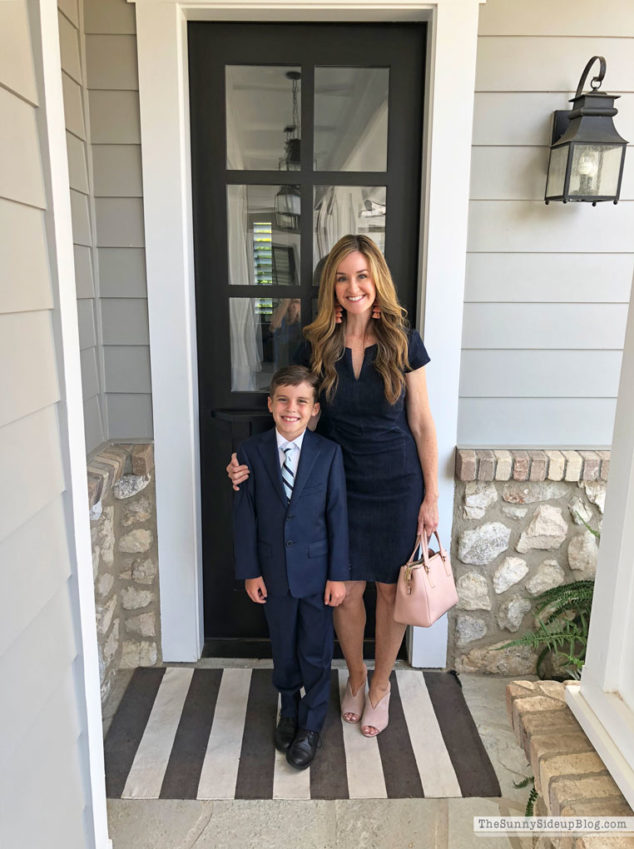 Heading to church with my favorite 8 year old.  I've been loving my pink open toe mules!  I shared this pic on stories and got lots of questions about this dress.  It's a couple of years old but I ordered this denim dress and can't wait to try it if you're looking for a cute one!  I've always loved denim dresses.  The thick material makes them so flattering!  Also my Kate Spade purse is marked down.  YEA.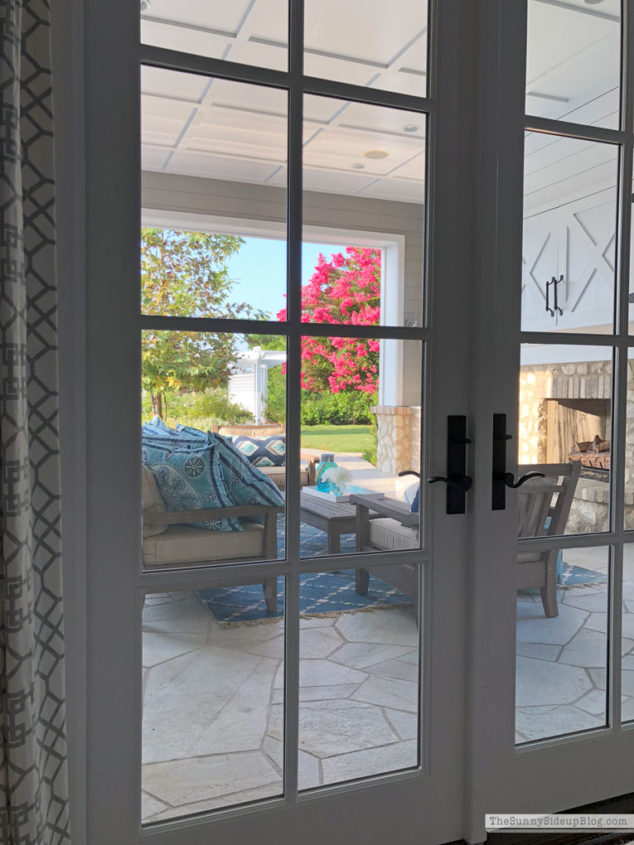 I always tried to get a little bit of computer work done from my couch in the mornings when my kids were sleeping in.  I can't say that I was extremely productive but I did enjoy the view. :)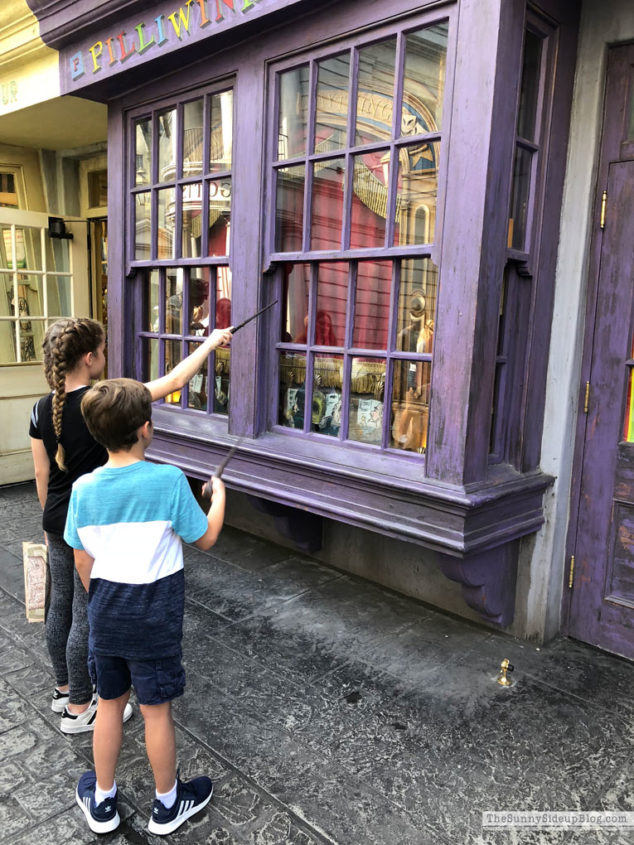 Our only trips this summer were to Florida (I shared a few pics here).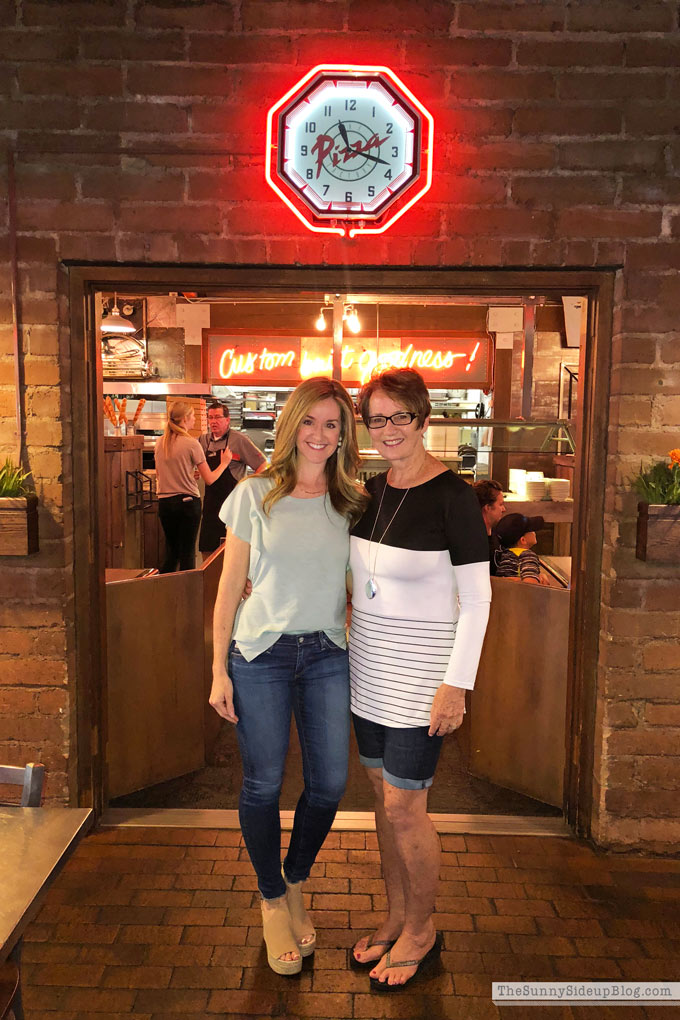 And to southern Utah to visit family.  It's not a trip home without hitting Pizza Factory with my cute mom. :)  My ruffle sleeve top is on sale for only $33!  I have this shirt in 4 colors.. ha!  You could say it's a favorite.  My wedges are also on sale.  GOOD sale weekend!  I wish my mom was here to go shopping with.  She taught me everything I know when it comes to shopping.  I know she's so proud.  My dad not so much.  But kudos to him for always attempting to reign us in.  We love you dad. ;)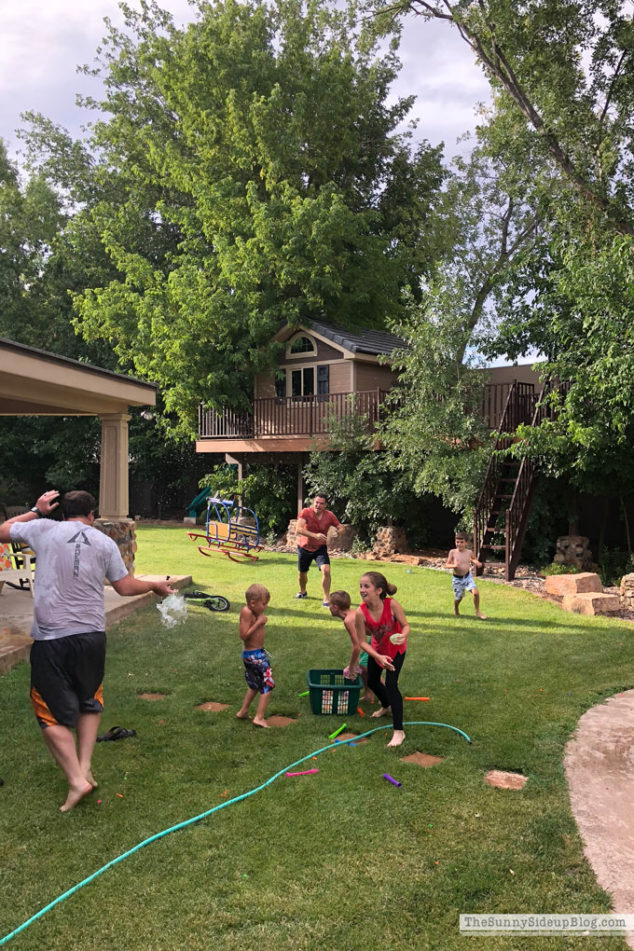 Fun with the cousins in Utah!
Hard to tell which ones are the kids. :)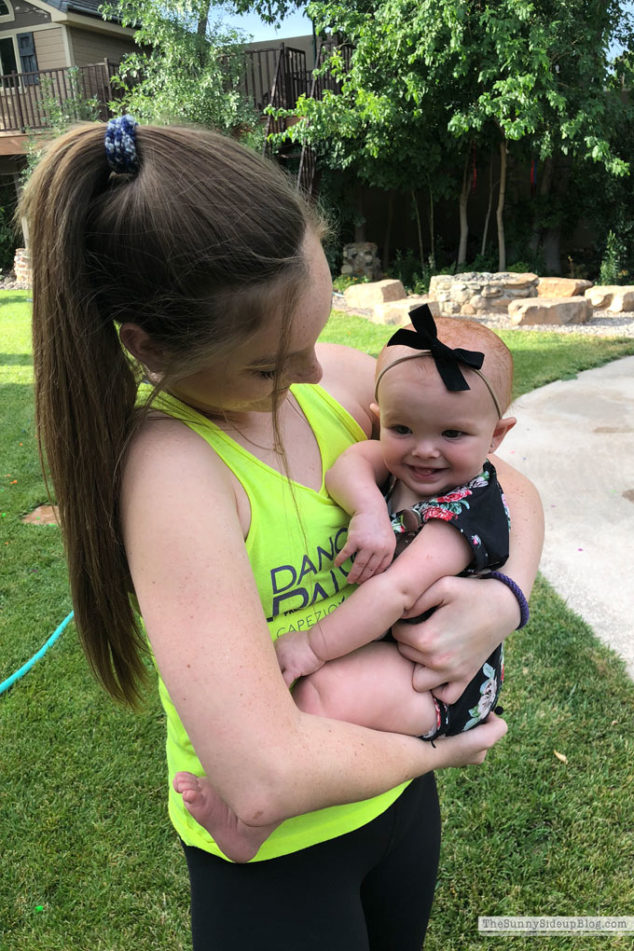 My girls and I couldn't get enough of my sweet niece!
Kole was so proud of the hat he found for his dad's birthday.  Kenny puts it on at some point every day.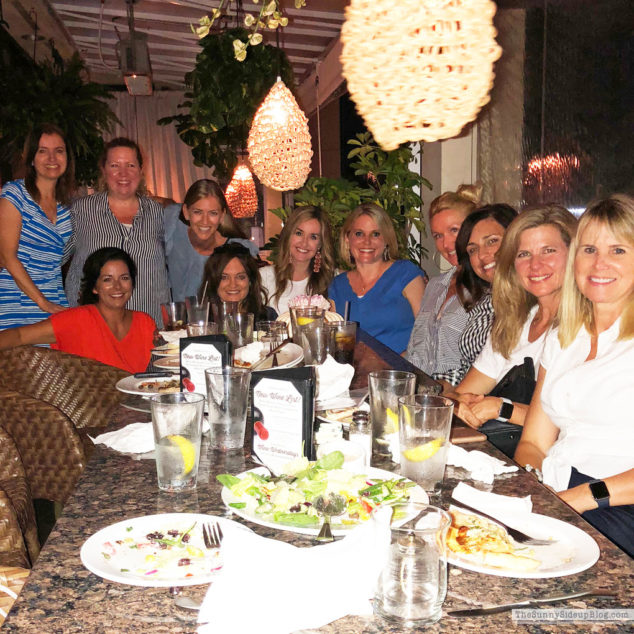 I enjoyed lots of fun with my own friends!  They were tucked away in every room in our house this summer too. ;)  Funny story at this dinner.  I get a call from Addison after I've been gone about 30 minutes.  She was babysitting Kole and was panicked because he "wasn't cooperating and minding and was running all over the house."  I get her calmed down and then talk to Kole on the phone and remind him that Ad is in charge and he needs to listen to her and I get him back on track.  Then I talk to Ad again and say.. "ok.. I think everything will be fine now.  Just turn on a movie for him and pretty soon your dad will be home."  Ad says "Oh dad's home."
Um.  What!?
I can't even.  I just shook my head and hung up.  My friends and I were cracking up!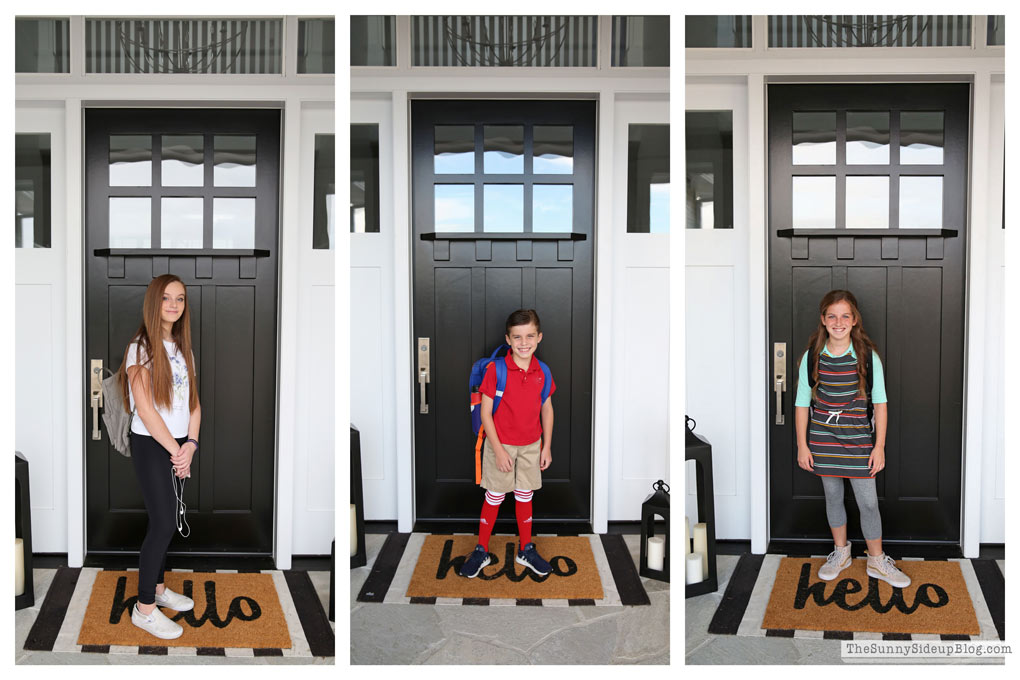 Just like that summer is over and kids are back in school!  Three different schools and start times meant three individual pictures this year.  3rd, 7th and 9th grade.  I teared up dropping El off and watching her walk into such a big school with such big kids.  I just can't believe she's in High School!  I mean.. the boys have facial hair!  It's a whole new world I'm not quite ready for.
Kole insisted on wearing his soccer socks the first day and wouldn't roll them down below his knees.  Right off the bat I was reminded that we have a long year ahead and I need to choose my battles wisely.
Hang in there moms.
:)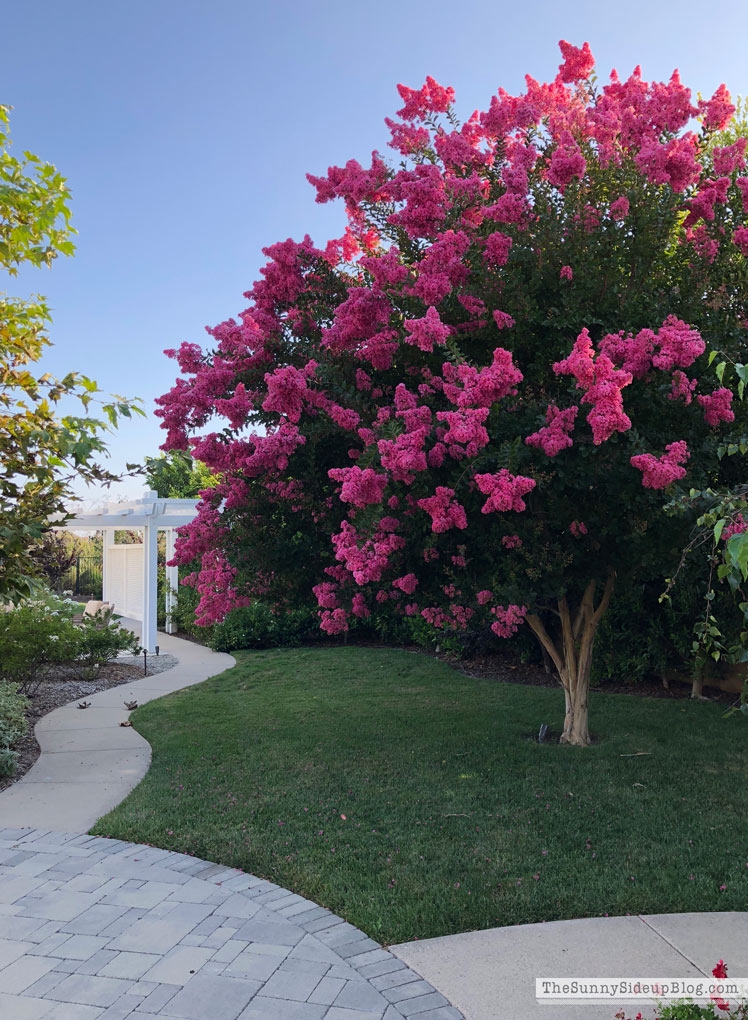 Summer of 2018.  Thanks for the memories!
SaveSave
SaveSave
SaveSave
SaveSave
SaveSave
SaveSave
SaveSave
SaveSave
SaveSave
SaveSave
SaveSave
SaveSave
SaveSave
xoxo, Erin