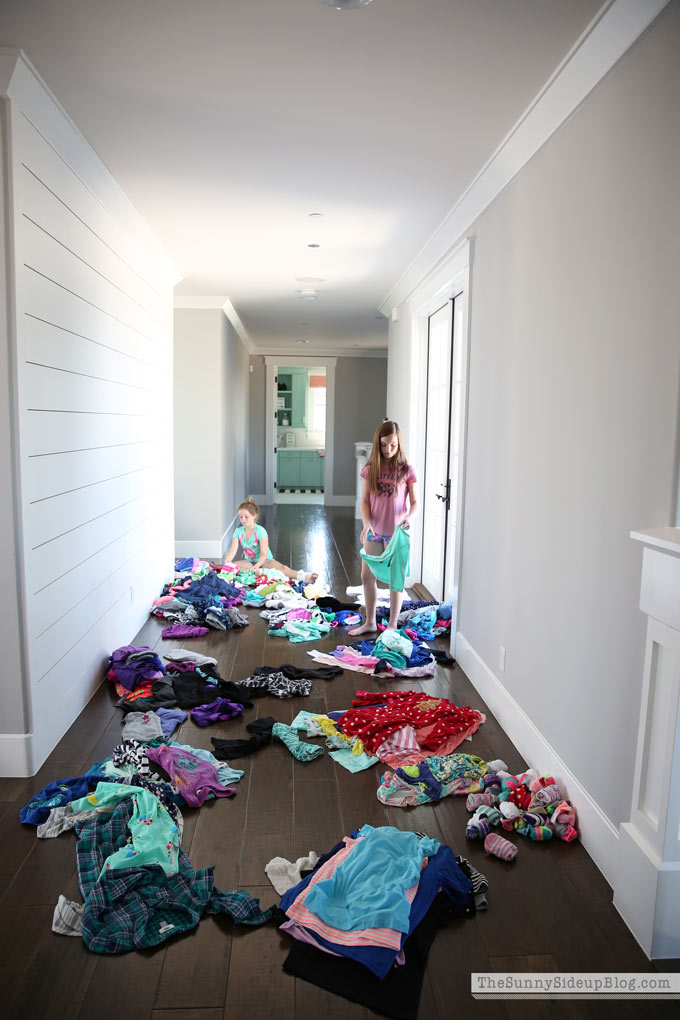 Happy Friday friends!  We made it through another week!  I don't know about all of you but around here that is definitely something to celebrate. :)  We have been running non stop this month with the usually May madness, but somehow managed to make some time early May to prioritize cleaning out the kids' closets.  Getting Kole's clothes sorted and moved into his new bedroom inspired a little clothes clean out with my girls.  I had them bring all of their clothes into their hallway so they could sort everything and only keep what they really wear, love and what actually still fits!  This sort of thing used to be so difficult for them!  It would take forever and they would hardly part with any clothes.  I was so impressed at how quickly they went through their clothes and that they got rid of more than they kept!  They are definitely growing up.  And my endless quest to teach them how to de-clutter and organize just might be paying off.  At least when it comes to clothes.  Stuffed animals are a different story. ;)
When their closets were clean we looked at their clothes and could easily tell what they needed for Spring/Summer so updating their clothes was a breeze!  My girls had earned some money so after we cleaned closets I took them shopping for a few new things to wear and two days later Nordstrom reached out to me about collaborating on a post on kids' clothes!  One step ahead of you Nordstrom!  Talk about feeling organized. ;)  Today I'm sharing what we found for the kids and are loving right now!
(affiliate links used)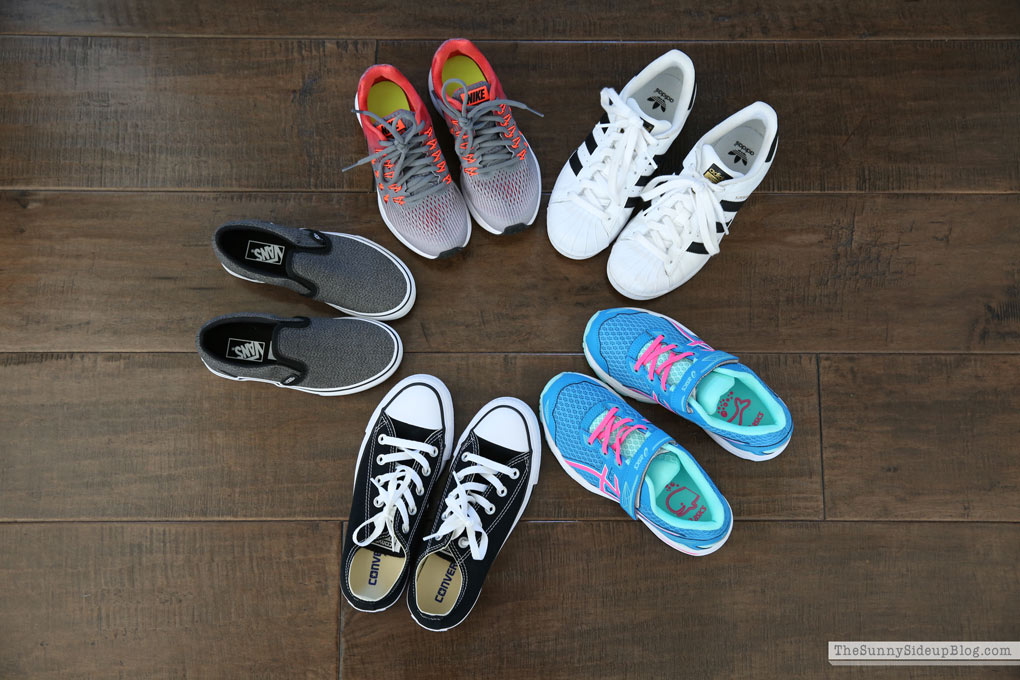 New running shoes for my little buddy who never slows down!  Love them.  He wears a lot of orange.  Because I love him in it. :)  I got him the Vans for church and times he needs to dress up.  Of course another pair of Converse one size bigger for El along with the Adidas.  So she can match her mom. ;)  Addison needed new shoes for PE and Volleyball and has loved these Asics.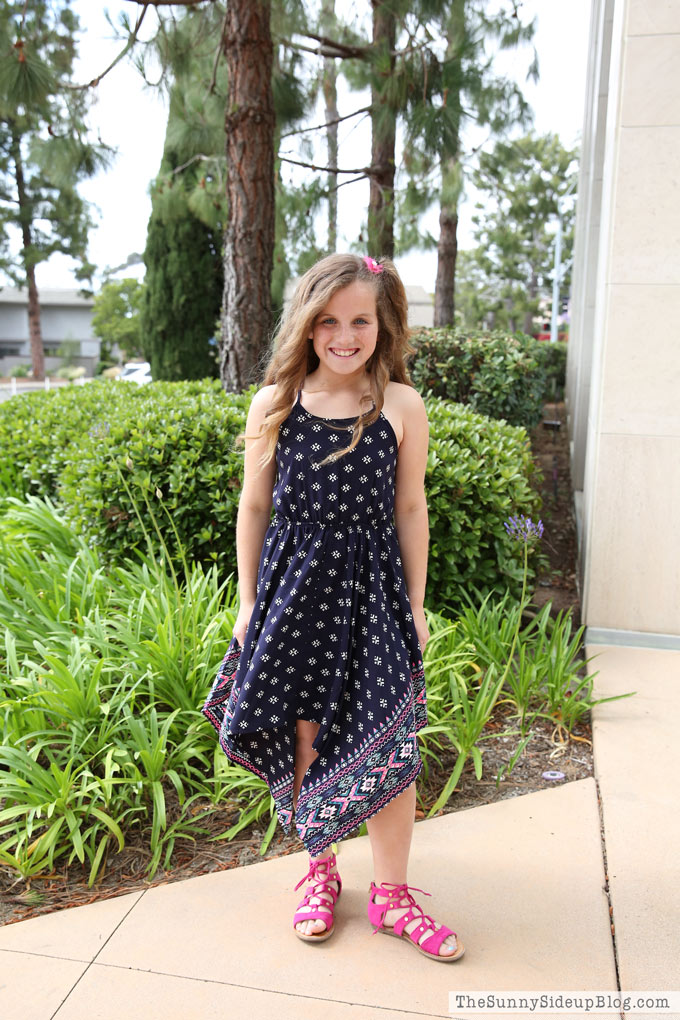 This Print Handkerchief dress we picked out for Addison is my absolute favorite!  So cute.  It hits above her knees in the font and then comes down longer on the sides.  We bought her sandals at Nordstrom last year (love them!) and they are back in other fun prints and colors.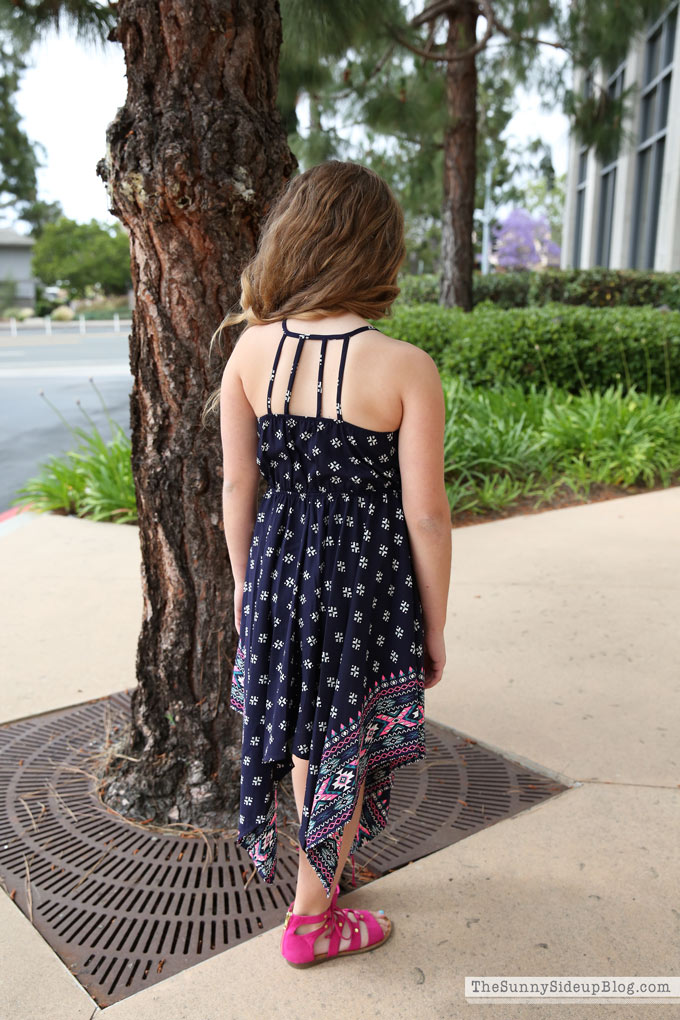 Love the back too!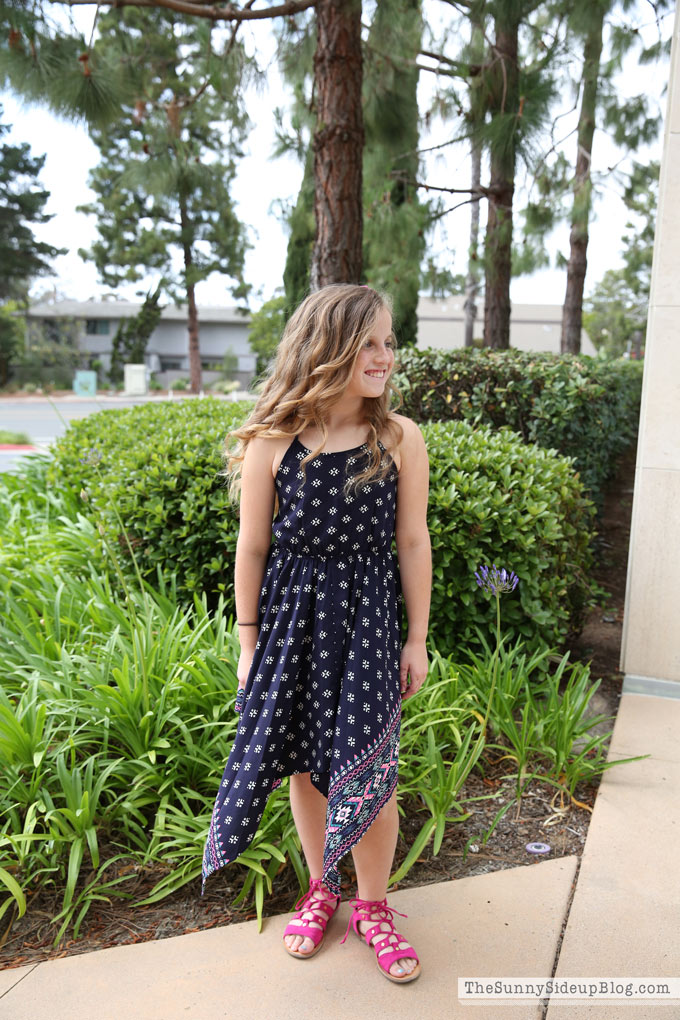 She was on her way to audition for a play when I took these pictures.  Proud of her. :)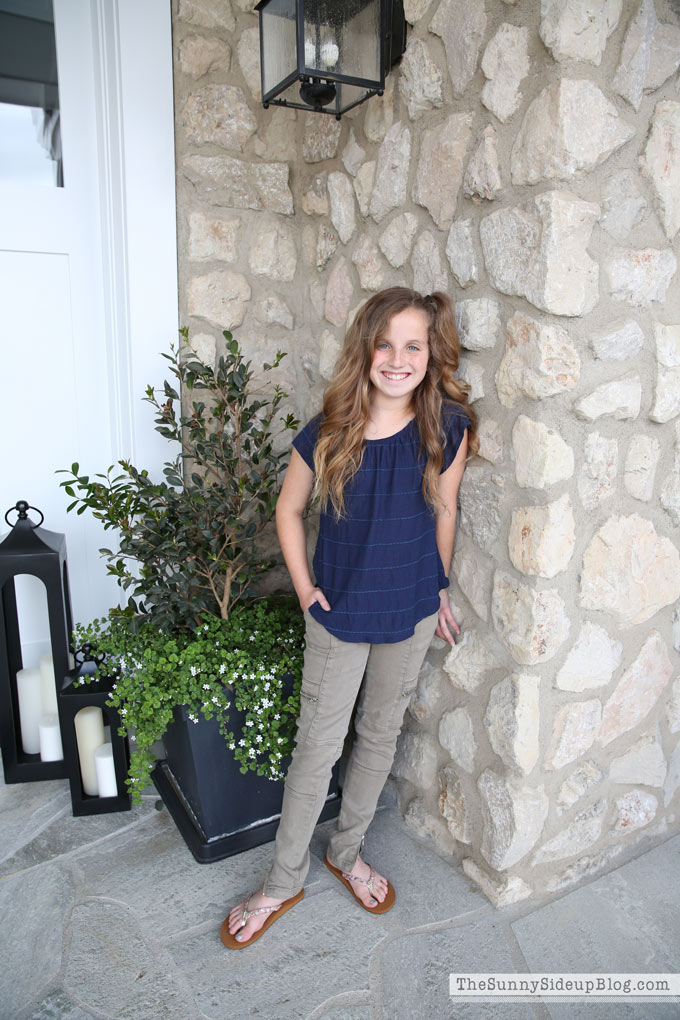 (Shirt/Cargo Pants/Flip Flops)
A fun new causal outfit for school!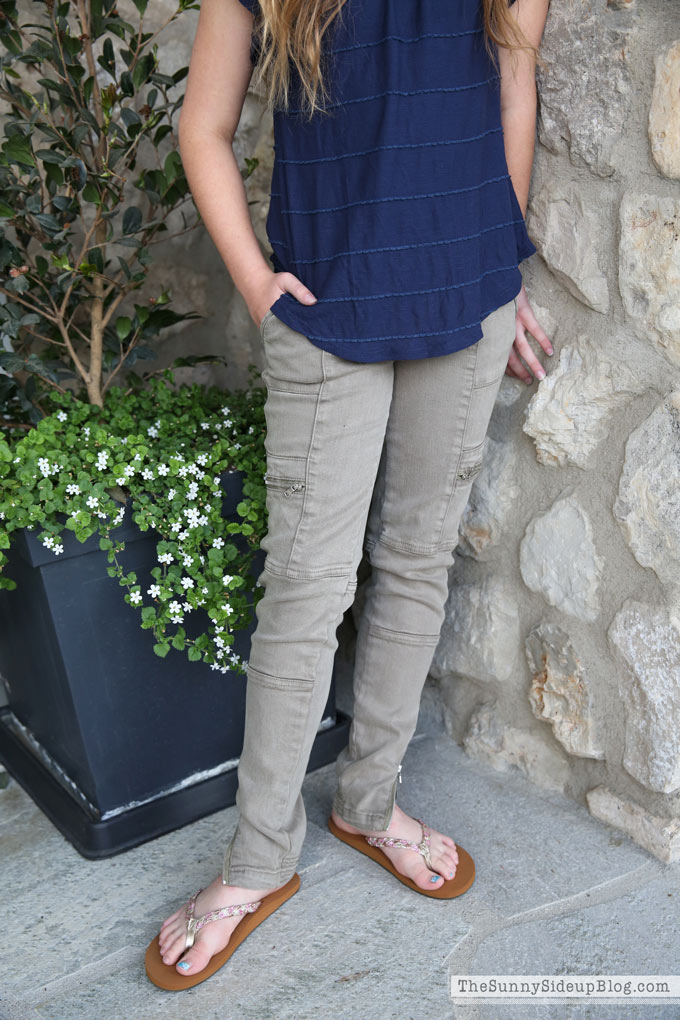 Love these cargo pants.  I wish they had them in my size!  Such a great fit and the zippers are too much fun.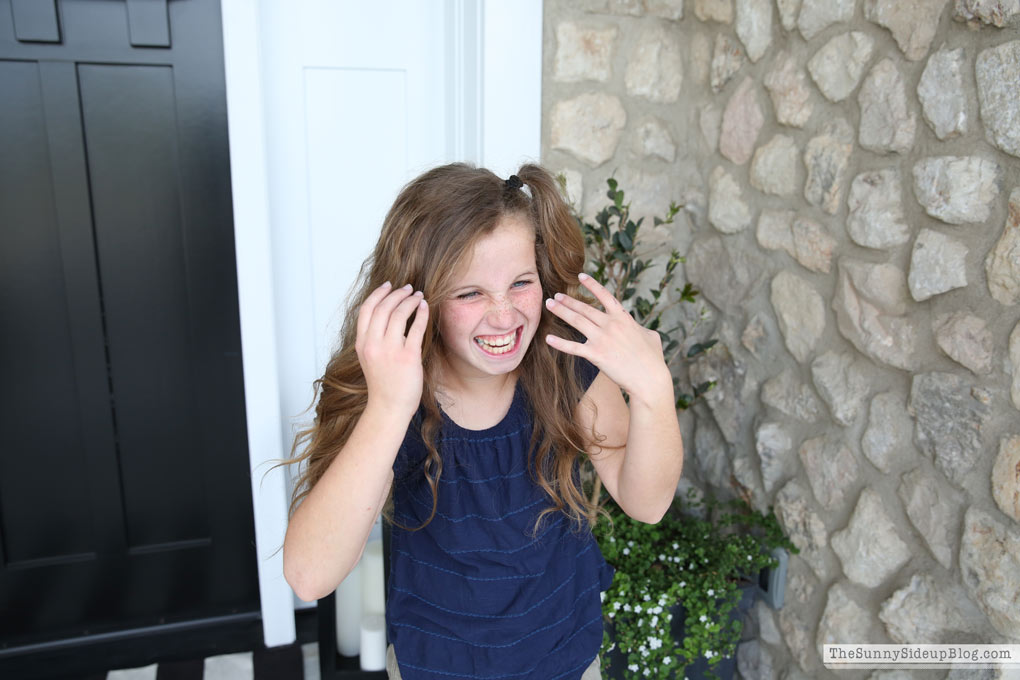 This girl is pretty fun too. :)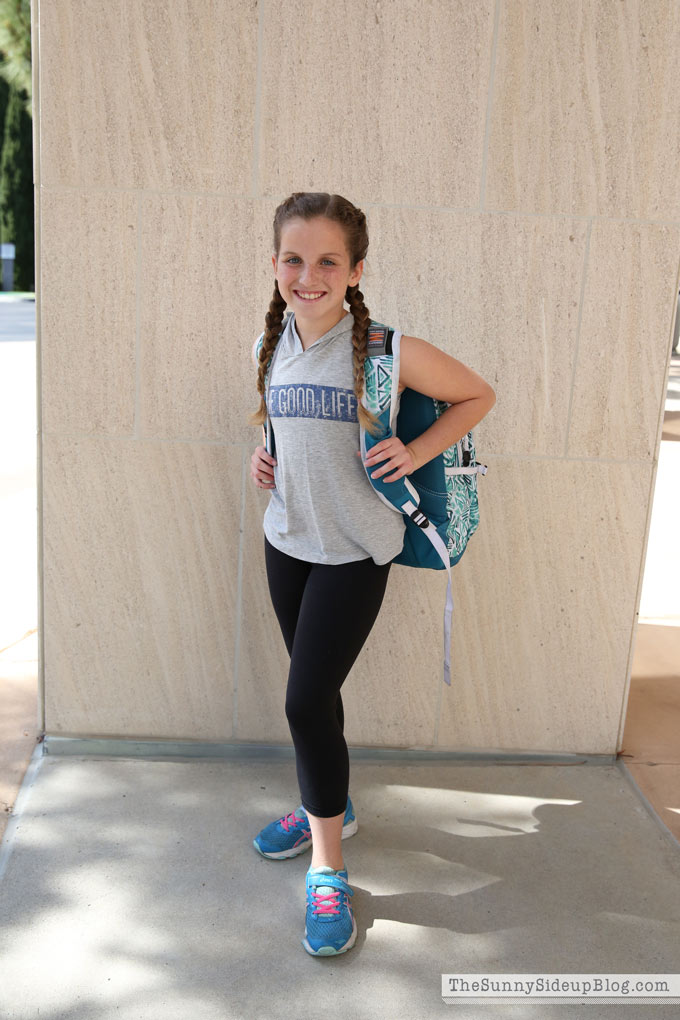 Day two of her play audition!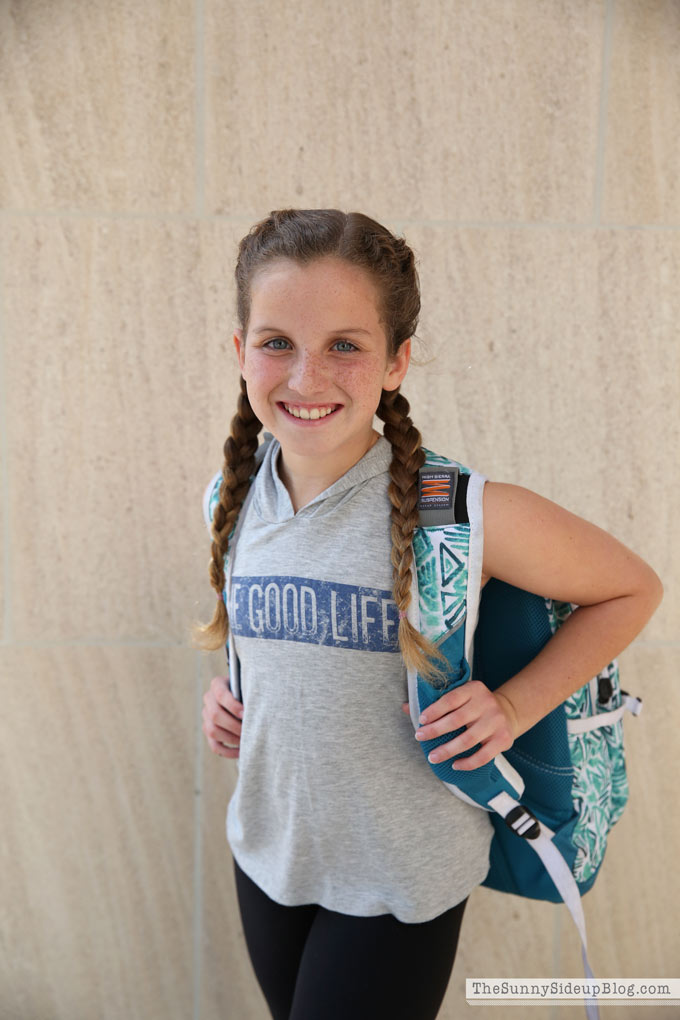 She got called back for day two that was all about dance.  This hooded tank was perfect.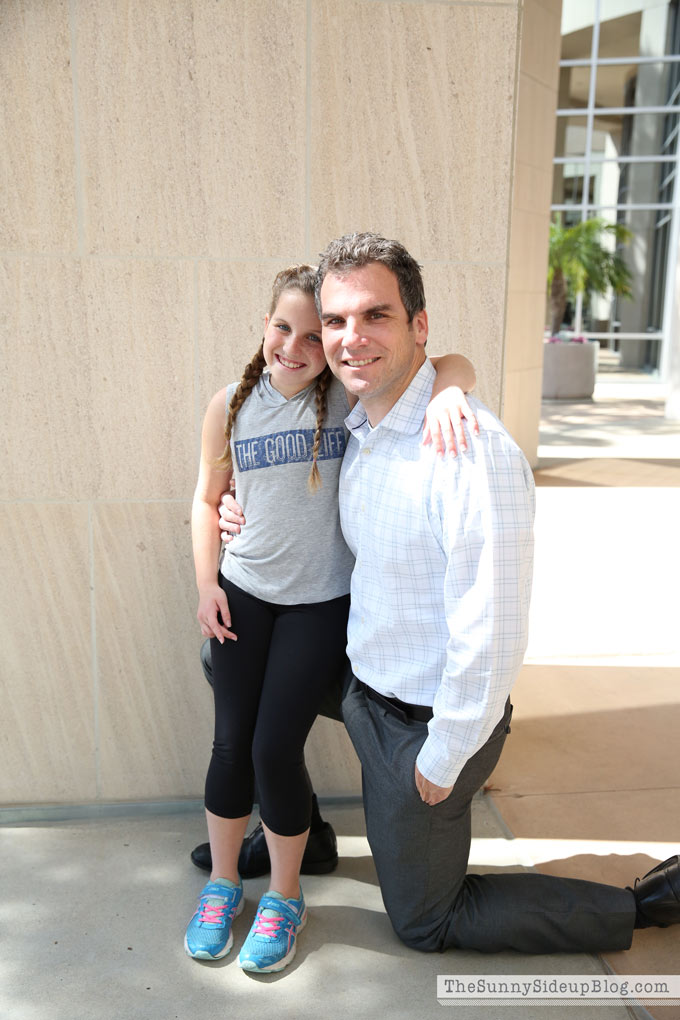 I picked her up from school, braided her hair and dropped her off at dad's office so he could take her while I took El to dance.  YEA for days when dad can help with activities.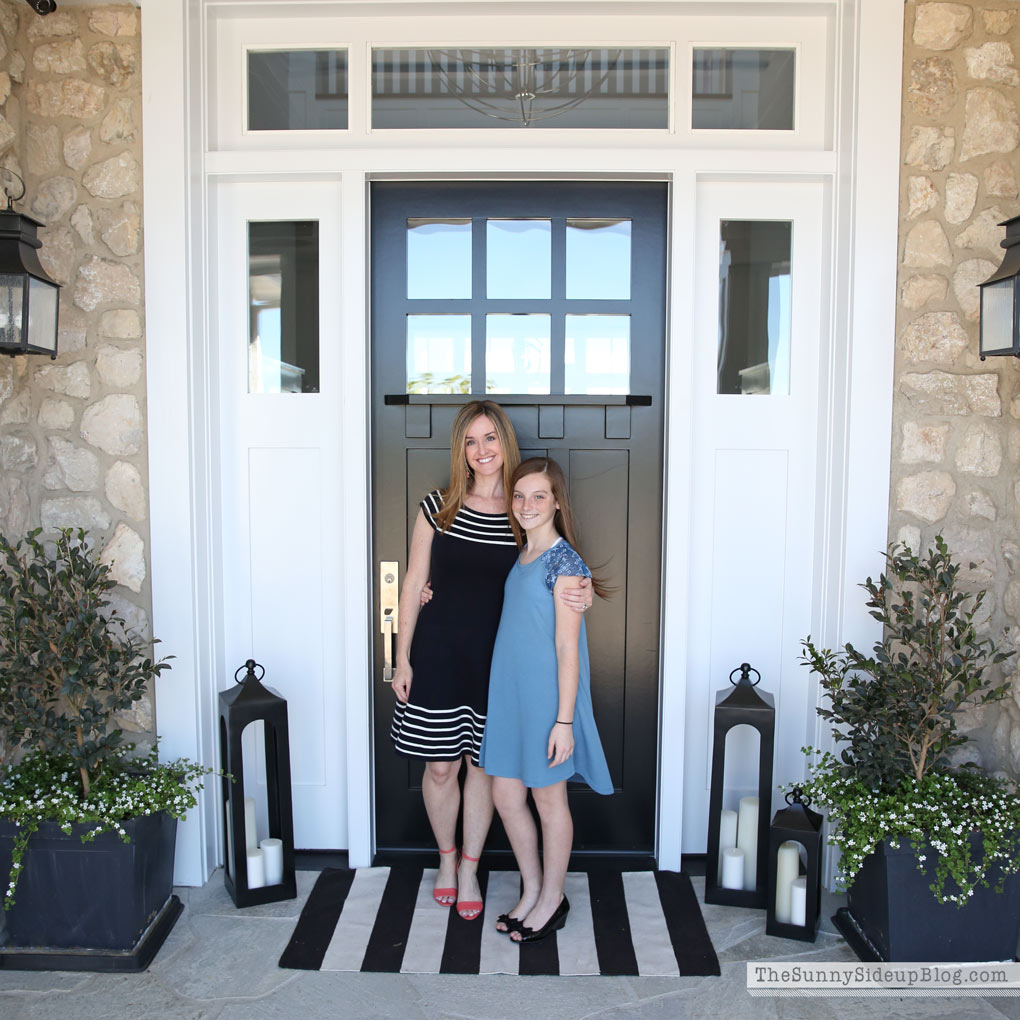 El and I Sunday after church a couple of weeks ago.  Comfy shirt dresses are her favorite right now.  This blue dress is from Nordstrom but I can't find it on line!  (You can find my Knit Flare dress here.)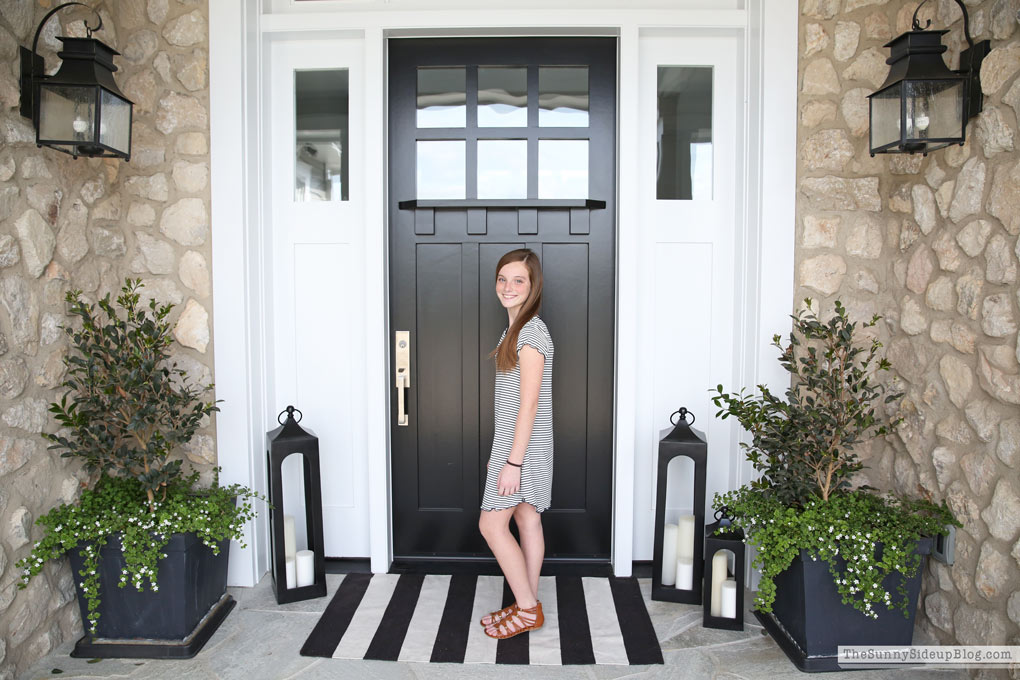 This X back knit dress and Gladiator Sandals are another recent favorite outfit of El's.  Comfy and low key for summer.  Summer!  It just can't get here soon enough.  I'm so ready.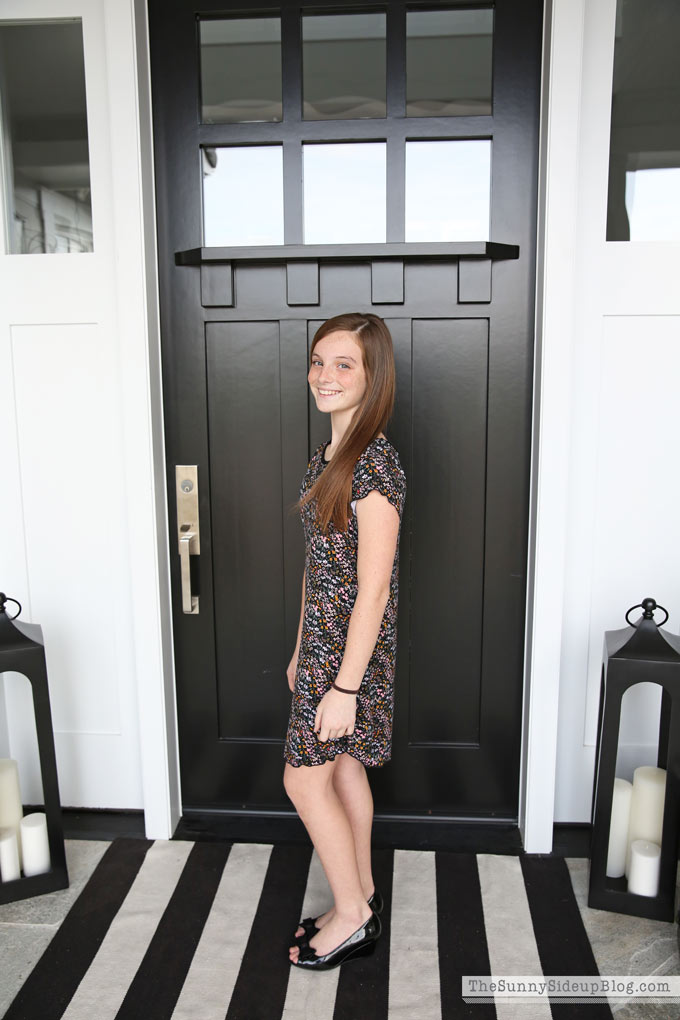 This is the same dress but in a different print.  Because when you love something this much you buy it in two patterns. :)  (Similar black shoes)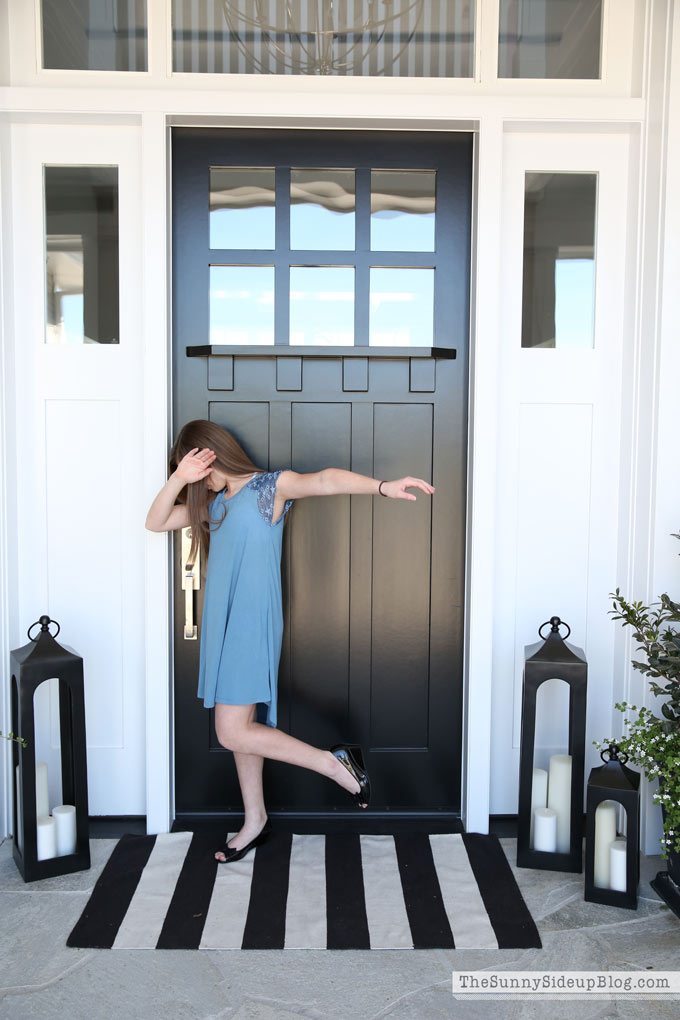 Let's dab for a moment shall we?  Because when you live with teens that what you do. ;)  Love this girl.  We have had quite a month.  She has been studying the Reproductive System in Science so lots of heavy questions and conversations.  We had "the talk" over a year ago but this has been all of it on a whole new level!  13 years old is full of a lot of changes and some nights I lay in bed at night going over and over our conversations in my head.  Hoping I said the right things and explained it all in a way that makes sense.  Hoping she feels like she can always come to me with any questions.  Teen parenting is no joke!  And we are at the very beginning.  I'm tired just thinking about it. :)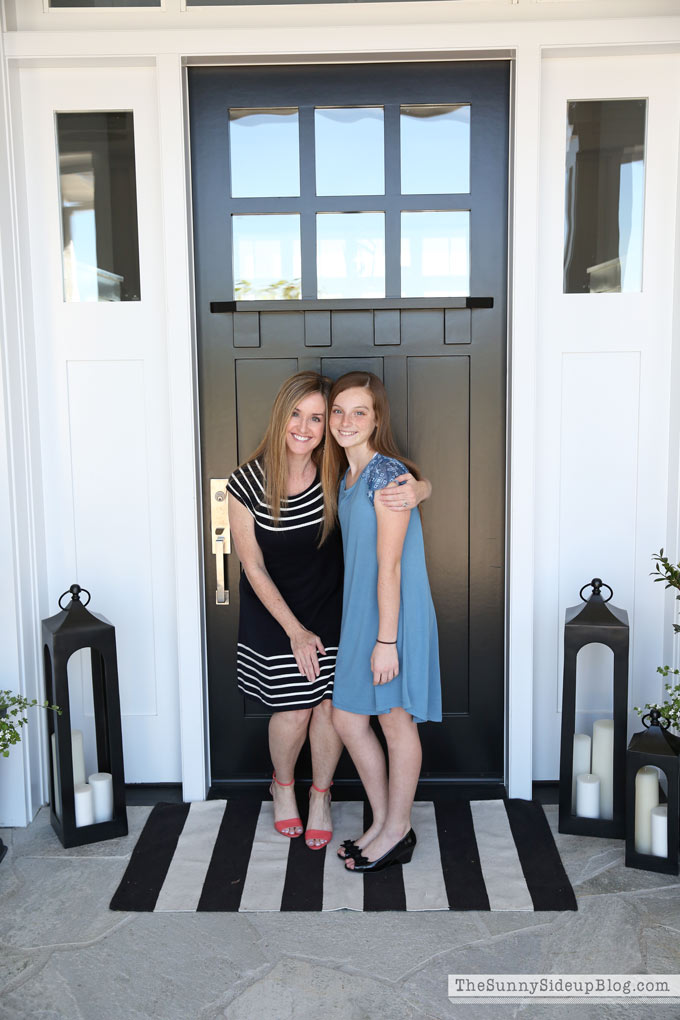 Love her so much and I'm so proud of the way she has handled the adjustment to Middle School this year.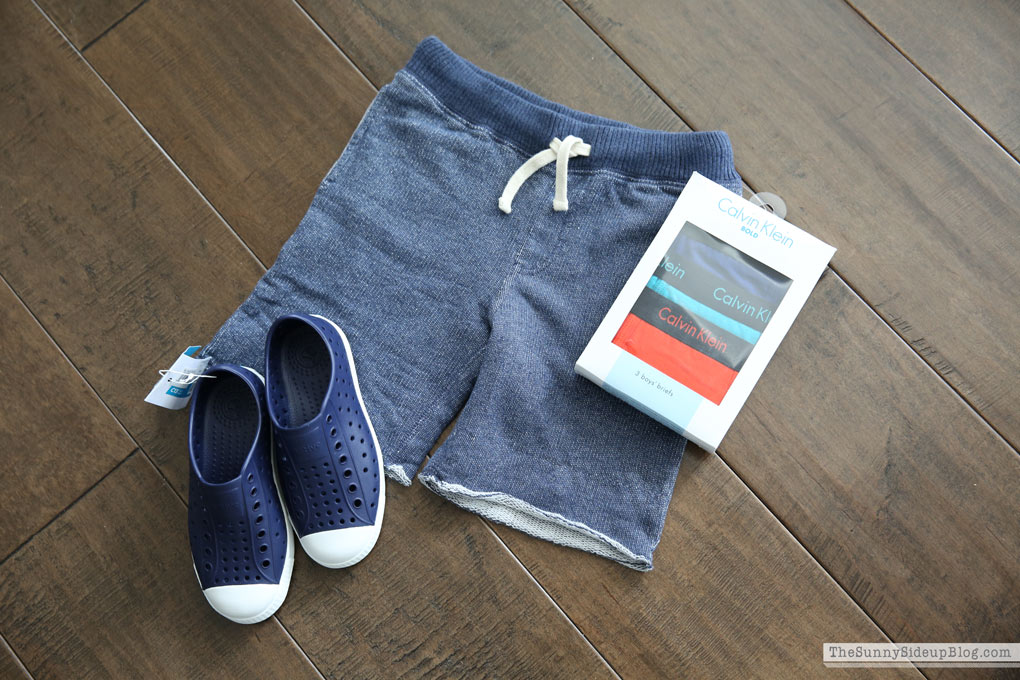 And my little man.  Had to get him a few cute new things to wear!  Last year I told you all about my long time love of Natives.  Hands down my favorite summer shoes for Kole!  Perfect for mud, water, whatever kids throw at them!  These knit shorts are another fun find.  I'm always looking for comfortable clothes since Kole sleeps in them too.  Ha. ;)  I think I shared these in a past post already, but for moms of little boys these underwear are my all time favorites!  Stocked up on a few more.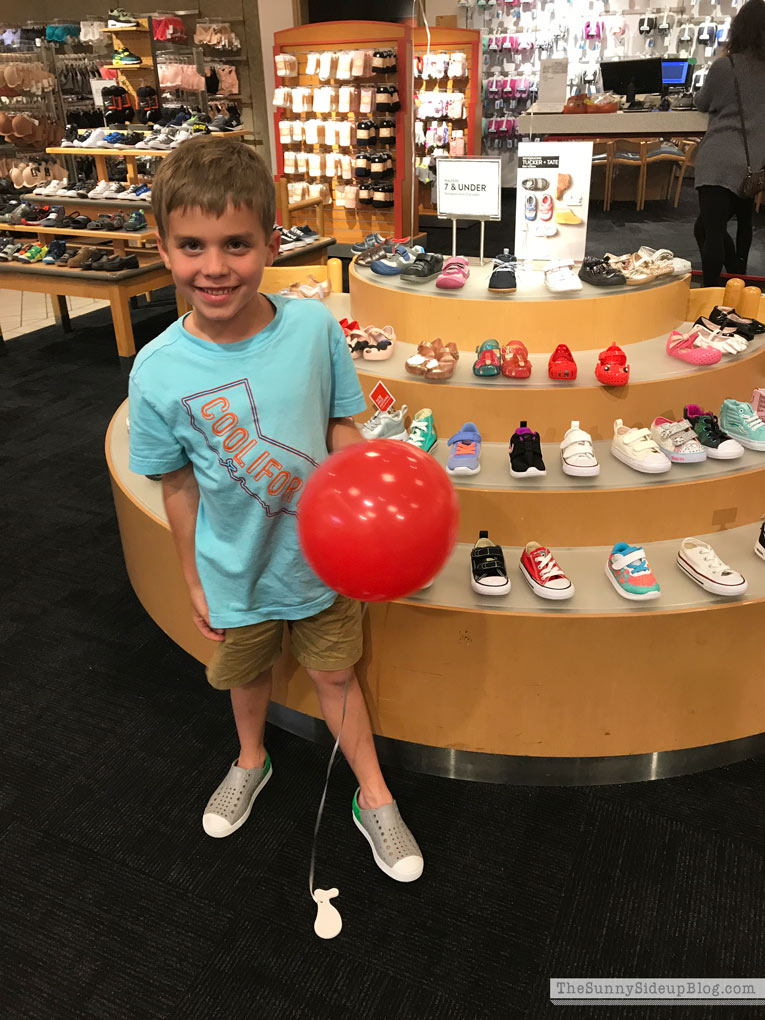 I mostly order from Nordstrom on-line because it's so fast and easy, but it's honestly one of my favorite stores to shop in at the mall too because of their awesome customer service.  Taking three kids shoe shopping is not my idea of fun!  At Nordstrom they always help me get in and out so quickly!  Kole always leaves with a balloon and I always leave with my sanity in check.  Thank you Nordstrom. :)  We bought him a pair of navy Natives and the grey/green combo which he wanted to just wear right out the door.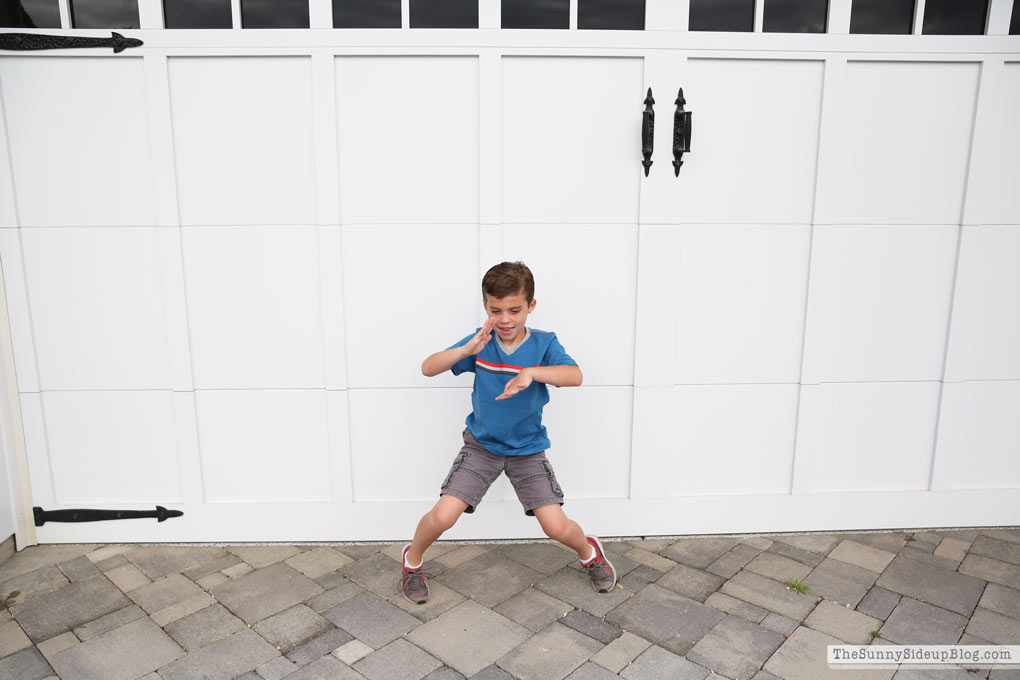 Loved this shirt so much I bought it for Kole in two colors.  He's showing me his hip hop dance.  We tossed him in a hip hop class this year because we are at the dance studio so much with my girls.  He is the only boy in the class and for the recital this year they are doing a dance to "The Fresh Prince of Bel Air" and he's the Fresh Prince.  Ha!  Ask me how excited I am for that number.. my boys got moves. ;)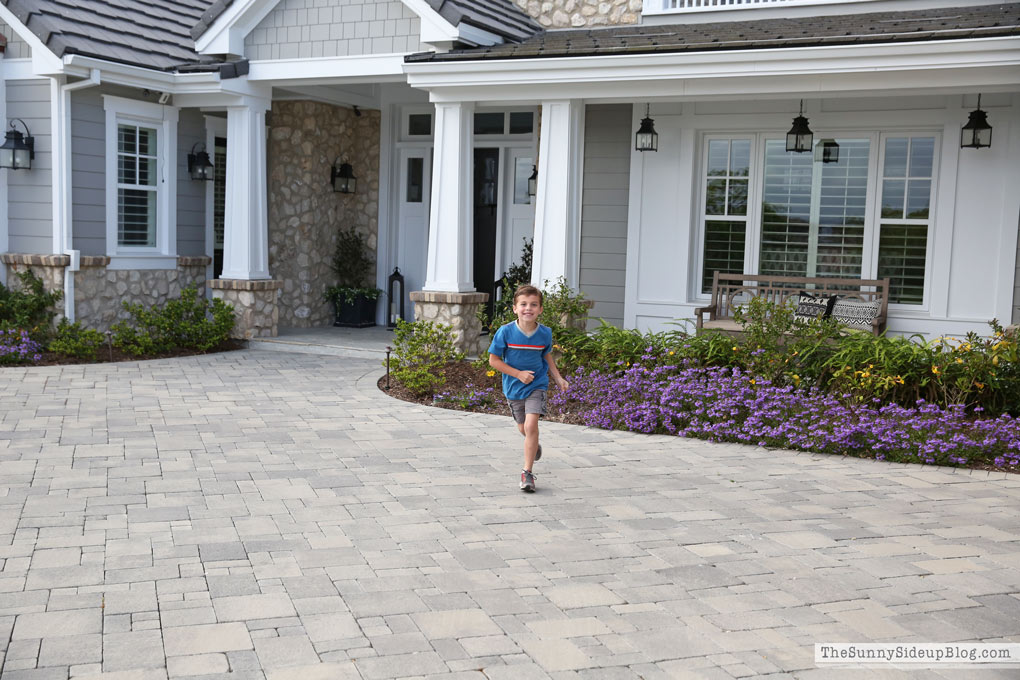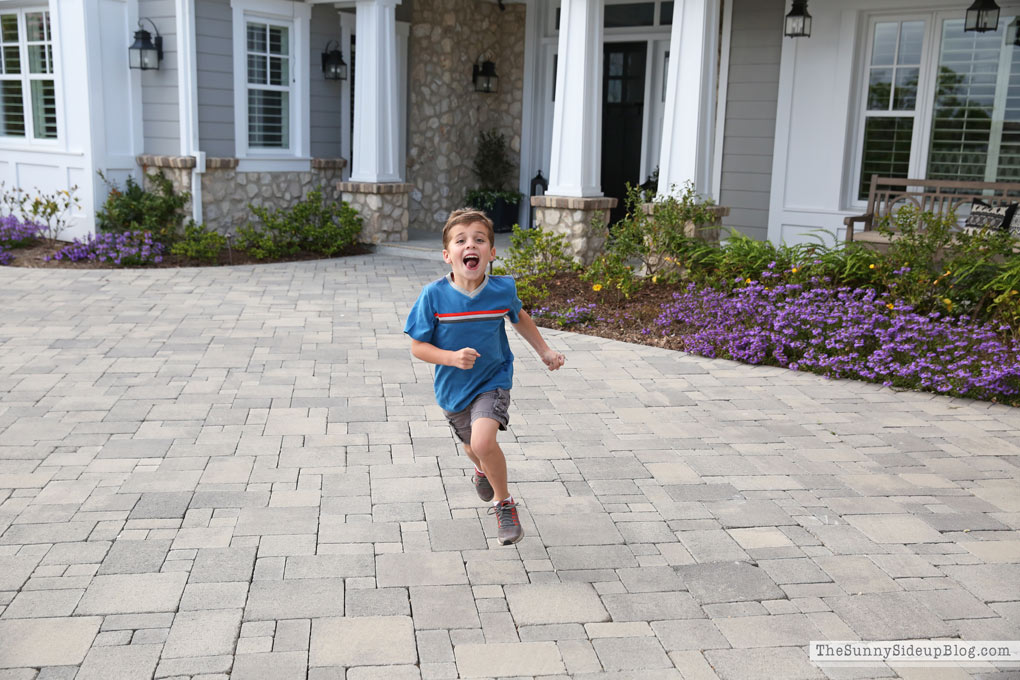 And he NEVER slows down.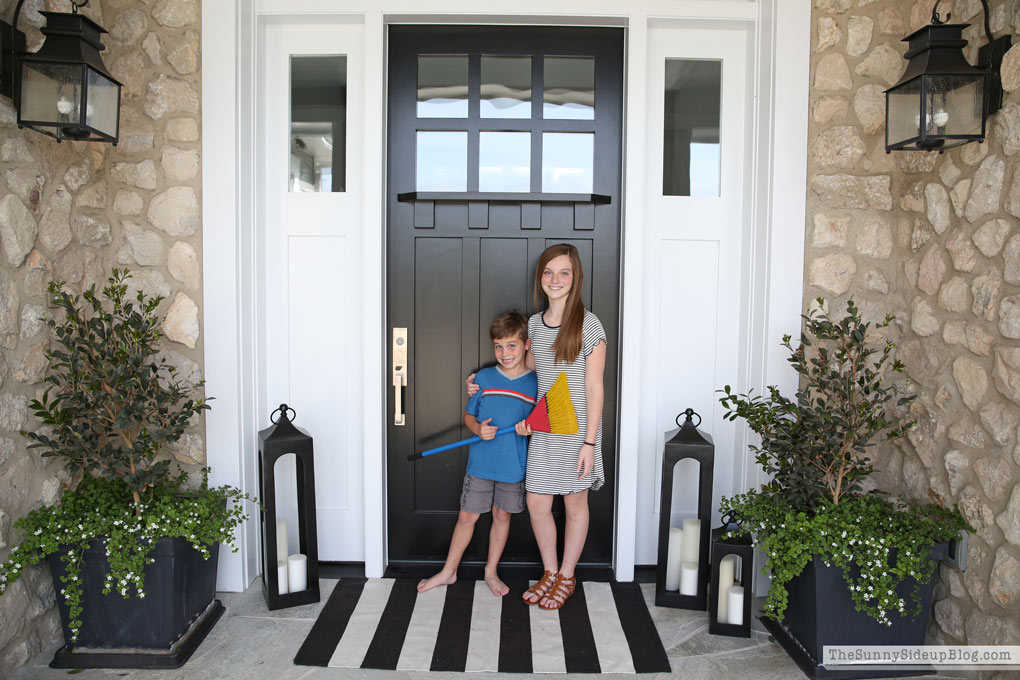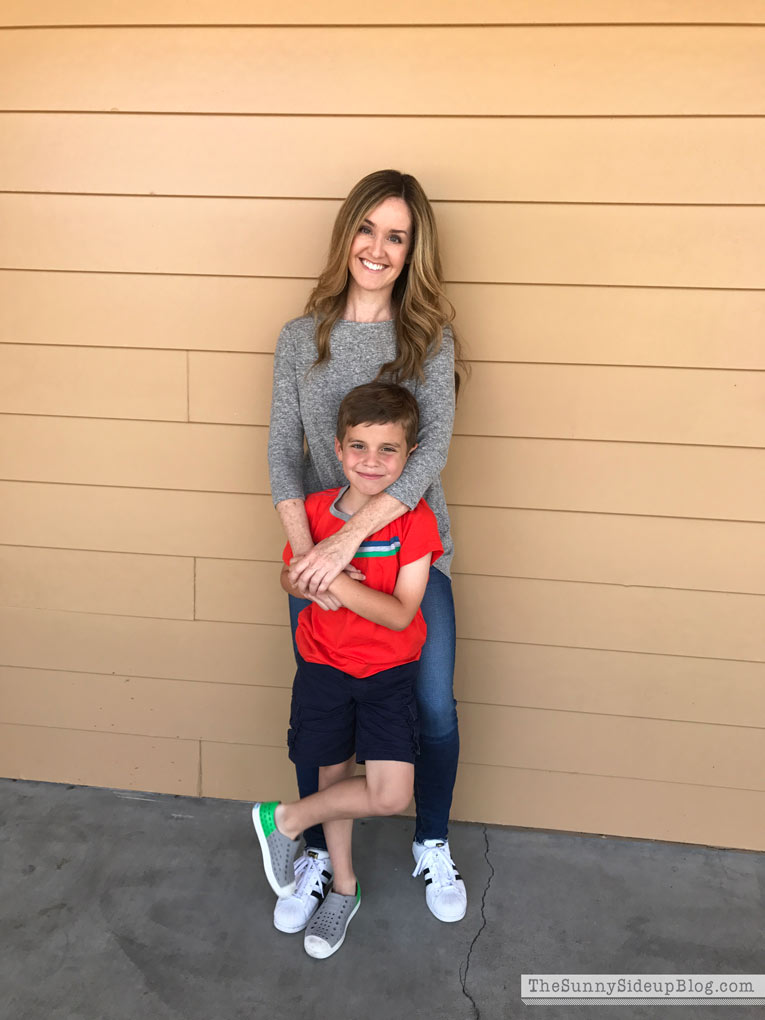 Like I said, same stripe v-neck shirt different color. :)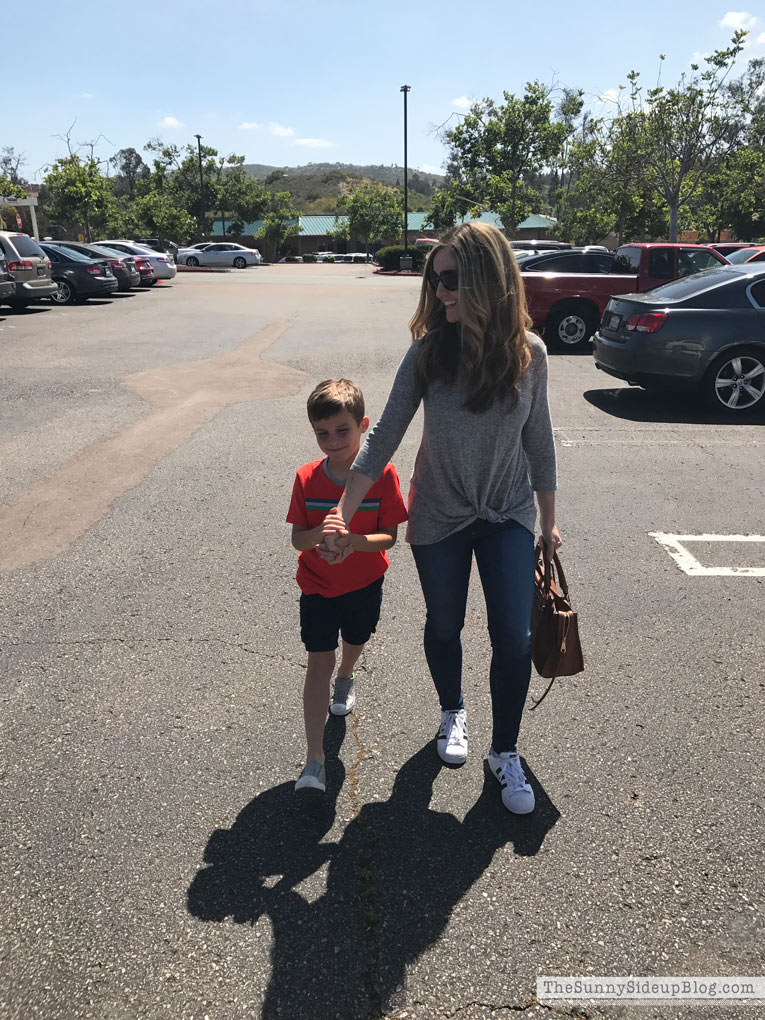 Found this pic on my phone.. heading to Target I think.  Btw.. this Fleece Twist Front shirt is seriously the coziest top EVER.  We had a cold snap last week in San Diego and I wore it three times!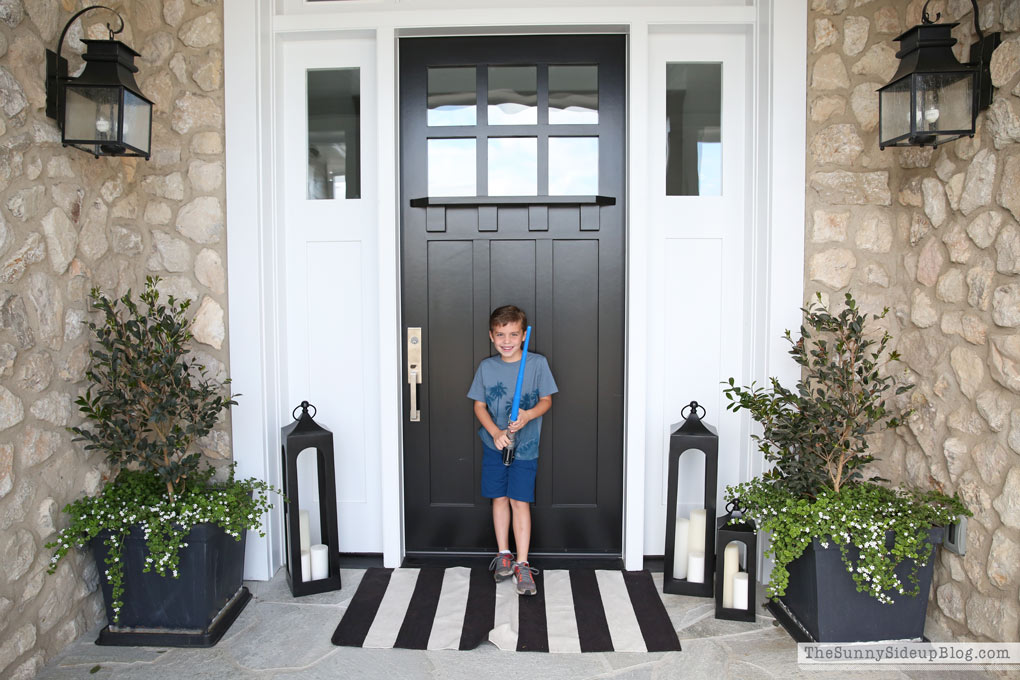 Another favorite new top for Kole.  And these shorts!  They are the Ribbed Waist Utility Shorts and are hands down my favorites shorts for my little buddy.  I bought three different colors and plan to order a couple more.  Summer wardrobe right there!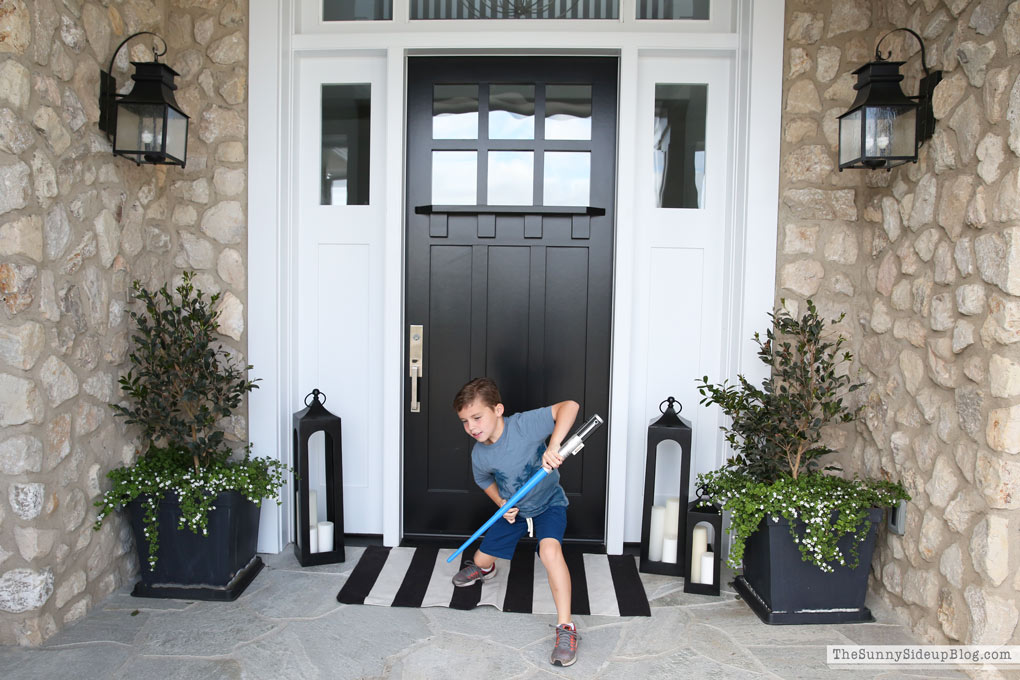 So tough.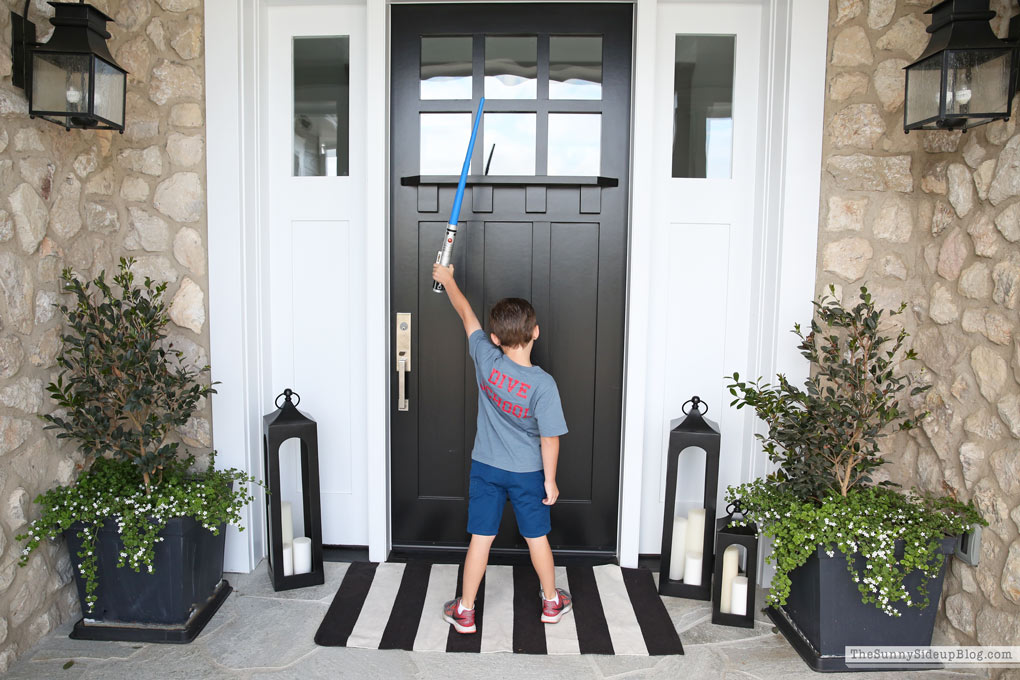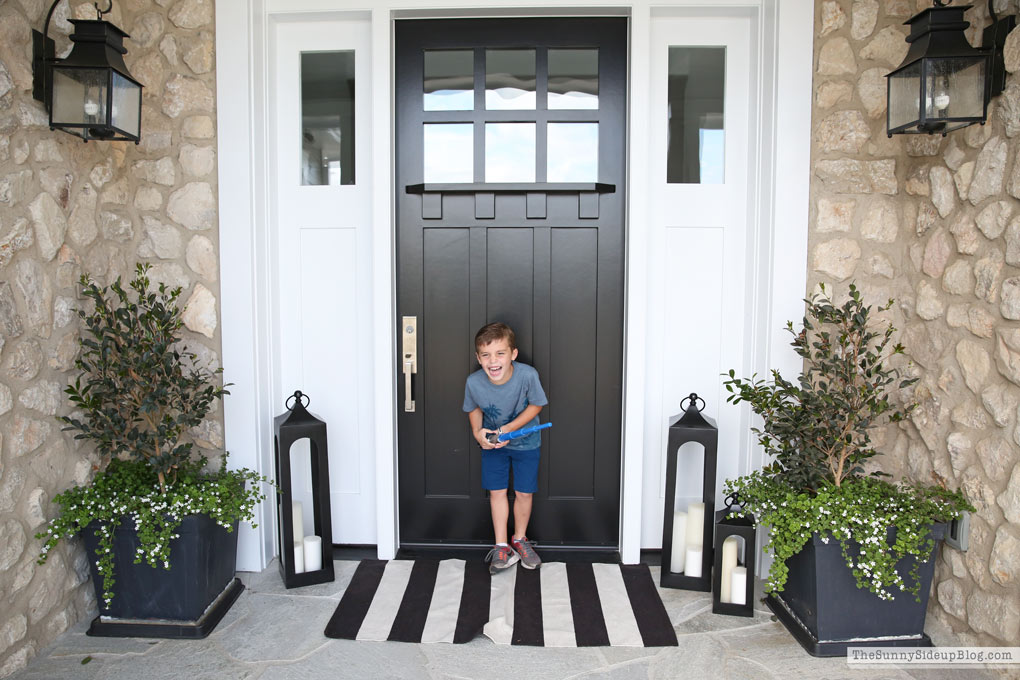 Love him. :)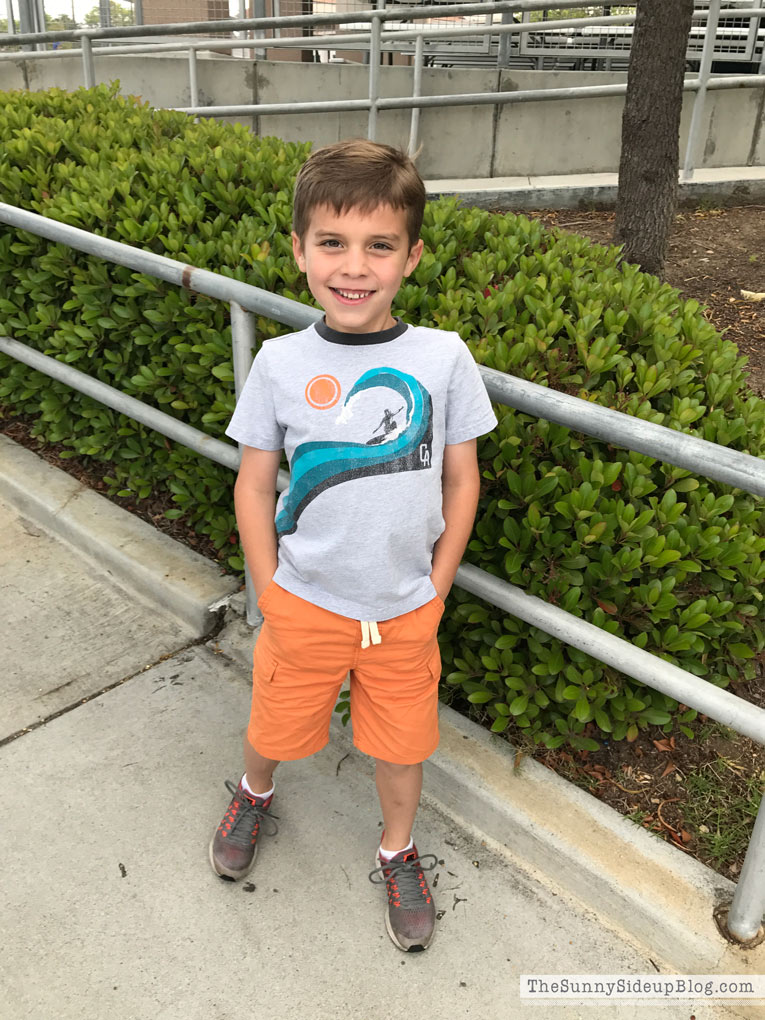 These are those same utility shorts in orange.  His front tooth on the right is loose.  I'm trying not to be, but I'm so sad about it.  Once kids lose their baby teeth there is no trace of little left.  Not quite ready for this one to grow up any more than he already has!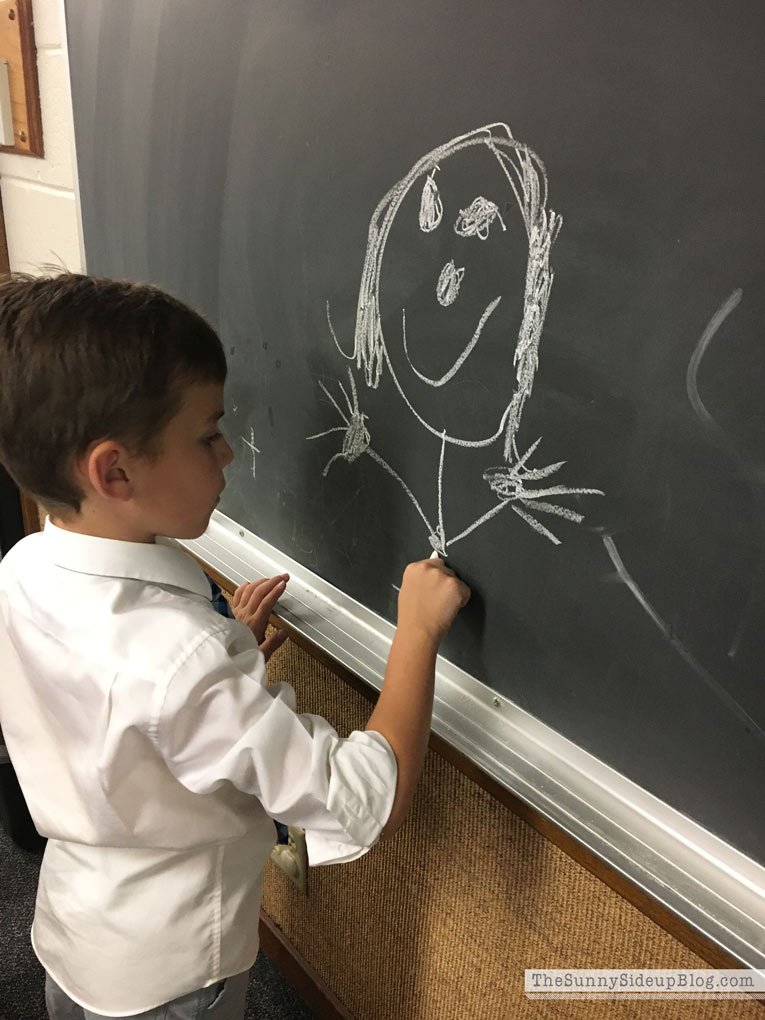 This Smartcare wrinkle free white dress shirt is another long time favorite.   A dress shirt I never need to iron?  Yes please.  Do you love the portrait he drew of me in church last week?
I don't think I've ever looked better.
:)
Enjoy your weekend everyone!  Sources are below along with a few other fun things my kids are wearing and loving right now.  Huge thank you to Nordstrom for sponsoring this post!  And for making shopping with my three as painless as possible. ;)







xoxo, Erin