Happy Friday everyone! Thanksgiving is right around the corner! This post has nothing to do with that. But so exciting that Thanksgiving is right around the corner! :) Sharing a few pics of my new playroom today. In our previous house we had a small office/landing over the stairs that we added onto and converted into a playroom for the kids.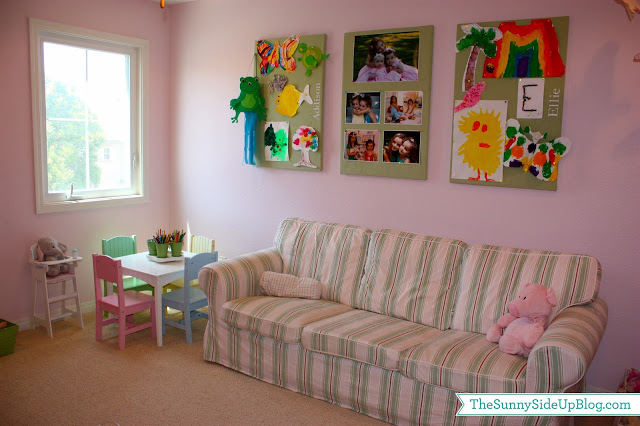 It wasn't a large space, but it quickly became our favorite room in the house.
A fun place to lounge on the couch. A place to store all of the kids' toys.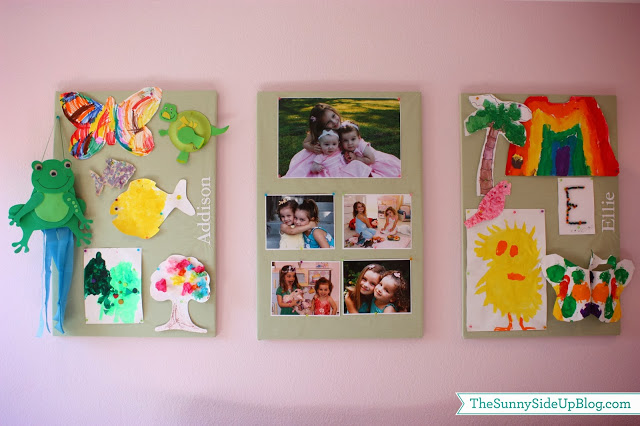 A place to display artwork and pictures.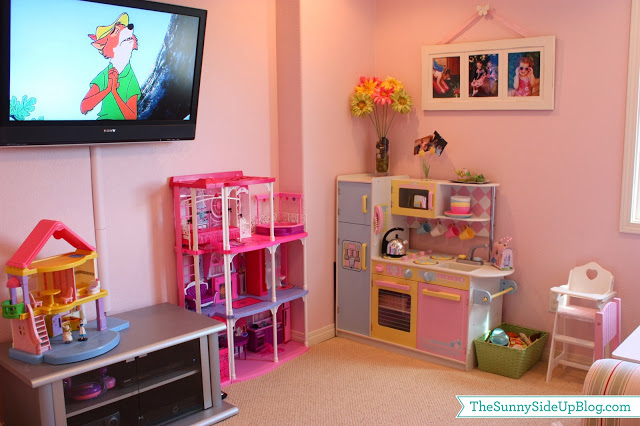 A place to watch the classics.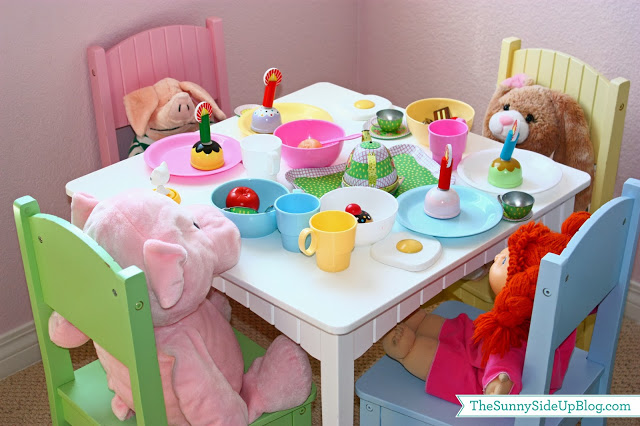 And of course… a place to enjoy a nice hot cup of tea. With a pig and a bear and a bunny.
And some ice cream on the side.
I took pics of the new playroom a few days before we moved in. Now we have furniture in the room and toys are EVERYWHERE so I need to clean it up a bit and take some more recent pics. Or maybe I'll take some scary pics and show it as is. Even better. :) But first let's look at a nice clean slate!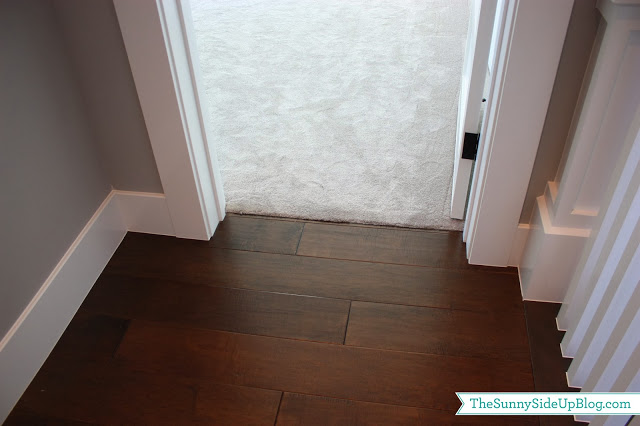 We put wood floors in our upstairs hallway.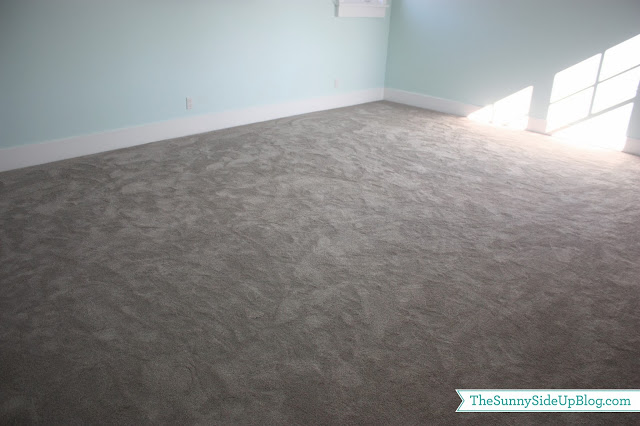 But decided on carpet for the playroom. I wanted it to feel really comfy and inviting. I chose a grey, short carpet for this space. I didn't want anything too shaggy for two reasons. I want to eventually put a fun, colorful rug in this space (rugs work great on short carpet!) and also because my kids play on the floor so much. I needed carpet that Thomas the Train wouldn't get stuck in and that Polly Pockets wouldn't get lost in. :)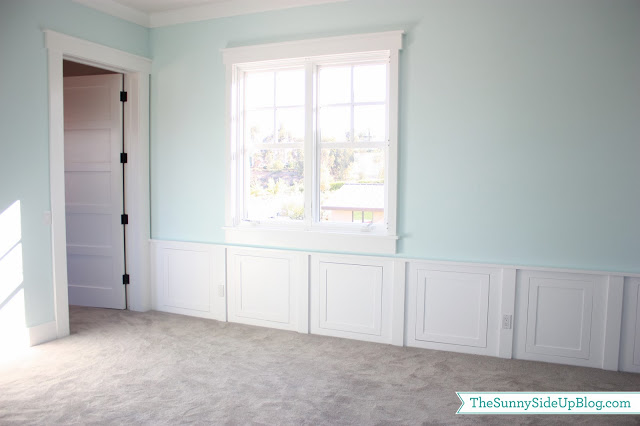 When you walk in you see another door on the other side of the room (post on that space later) and wainscoting along the wall.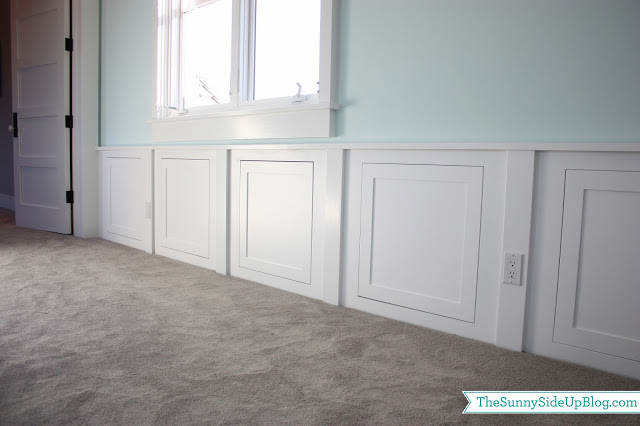 These are actually huge pull out drawers! I need to take more recent pics. They have hardware on them now. More on how I'm utilizing those babies later!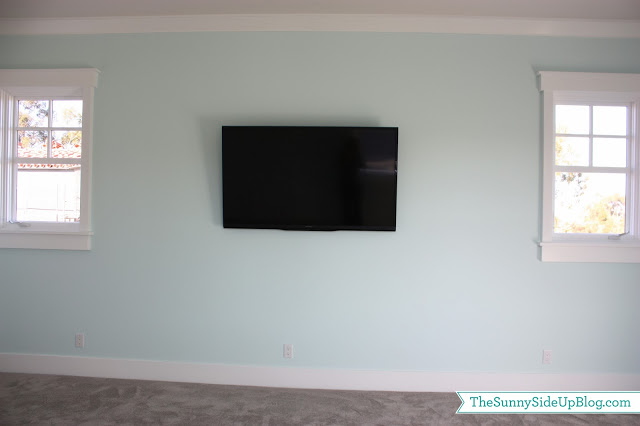 On the opposite wall are two windows and a TV. For the classics. :)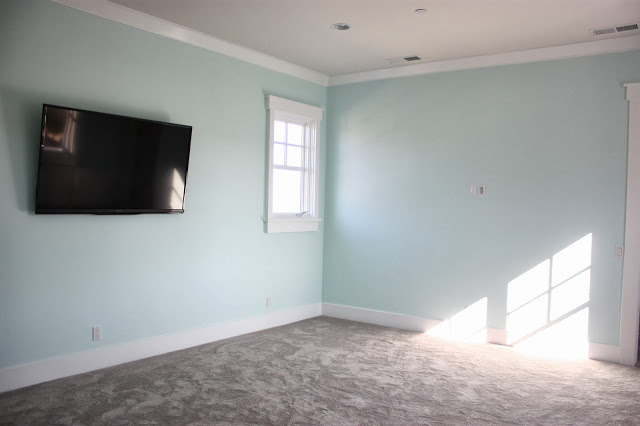 But my favorite part of this room is to the left of the TV.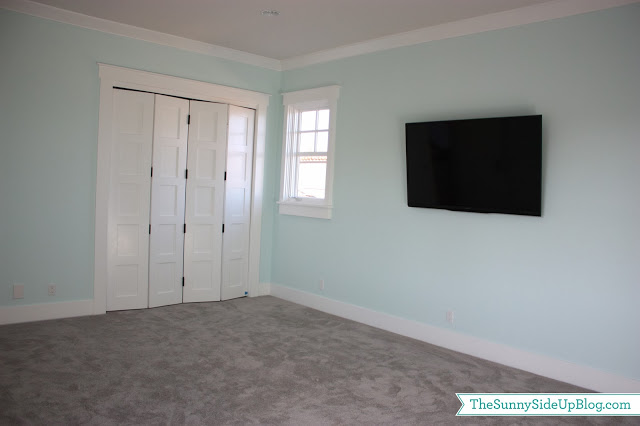 See that?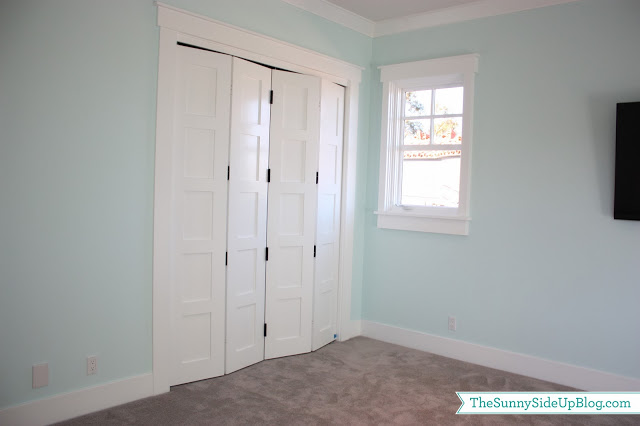 Let's take a closer look…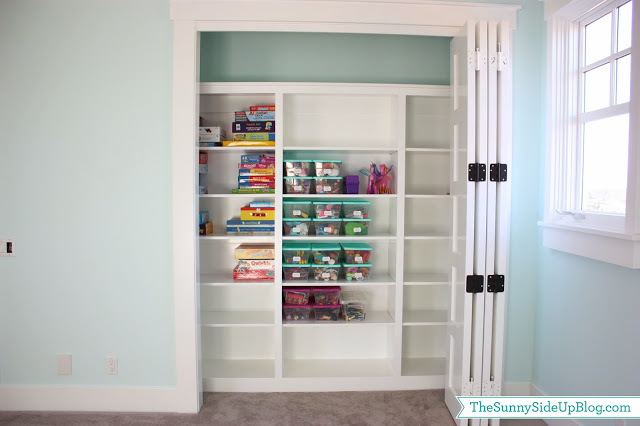 TOY STORAGE! I can't begin to tell you the joy this closet brings me. (This is not organized yet and only a fraction of our toys – I started bringing a few over the week before we moved.) During the framing stage I started thinking about our current playroom (the pink one). And how my least favorite thing about it was that there wasn't enough toy storage. I called my architect and told him I needed some storage in the playroom quick before it was all framed out and too late! We talked about built-ins around the TV but I knew that wouldn't be enough. I said "what about a big closet? With just open shelves for games and bins?" My architect moved things around a bit and said he could take some space out of the upstairs laundry room to make it happen (the laundry room is on the other side of the playroom). I said perfect! Do it! So the laundry room shrunk a bit and we designed a simple closet for the playroom.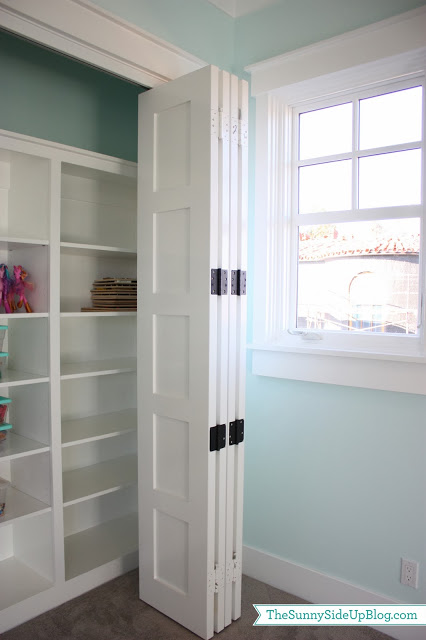 I decided to put accordion style doors on this closet because the rest of the doors in my house are big and heavy and I knew these would be open most of the time anyway. This solution was perfect! Like I said, most of the time the doors are open but if we want to close it to hide the mess we can. Although I don't plan on this closet becoming too messy. Just give me some bins, labels and an hour to myself. I'll have it whipped into shaped in no time. :)
This closet is stuffed to the brim now but it was nice for a few days to enjoy some empty shelves.
I need to do another toy purge before Christmas. Preferably when my girls aren't around to tell me that EVERY doll and stuffed animal is their absolute favorite and they will be devastated without them.
Really? Even the purple teddy beat that has sat untouched under the bed for two years that you wouldn't have known was gone? He's your all time favorite too huh?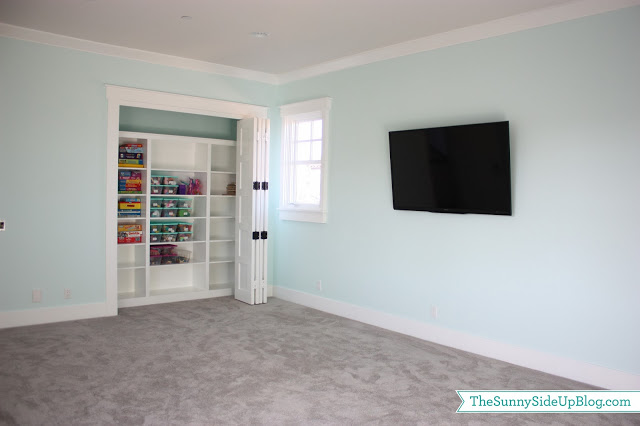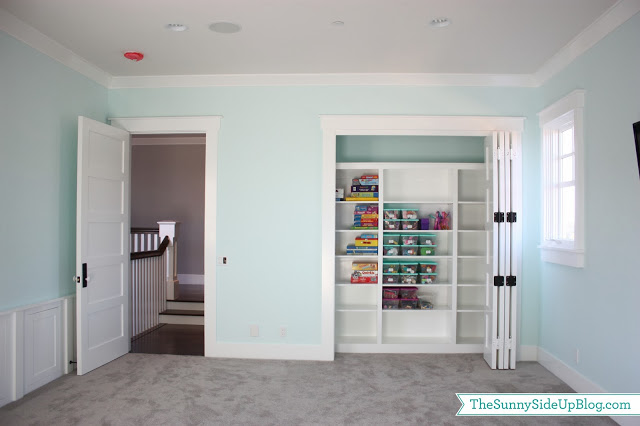 Nothing like a blank space to decorate and organize. Oh the possibilities!
I think I'm going to have more fun in this space than the kids.
:)
xoxo, Erin