Ok. Time for my blog to wake up! It has been asleep for a few days while I have been a tad occupied. :) A few pics of some recent exterior progress…
To the left… to the right…. a bit higher… perfect.
Our vents are up! I had so much fun picking these out.
I may not live in Massachusetts, but I'm sure going to pretend I do. :)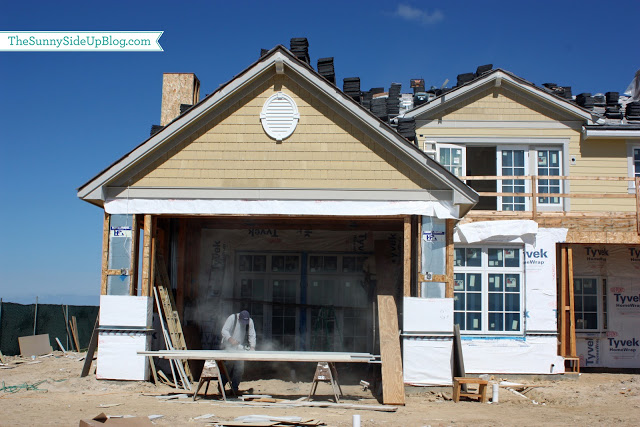 One in the back…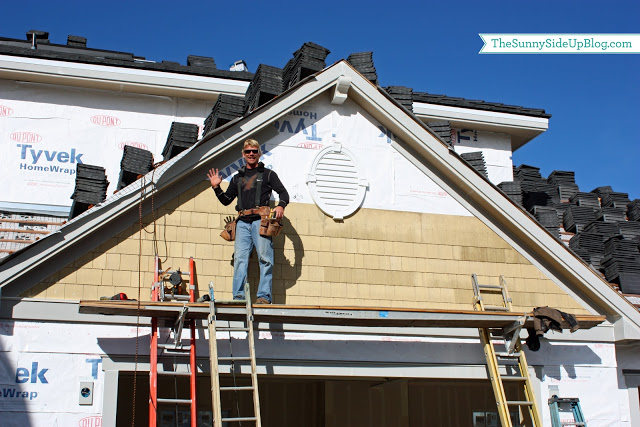 And one in the front…
Our favorite siding crew has been working so hard and the siding is almost completely finished!
Rock will go up next week. I can't wait until it's time to paint the siding. I'm ready to see the grey house with white trim that has been swimming around in my head for so long.
Guys break for lunch. I break for a picture or two. Or three. :)
The paneling under my copper roofs are done too.
It looks like a checker board but will all be painted white.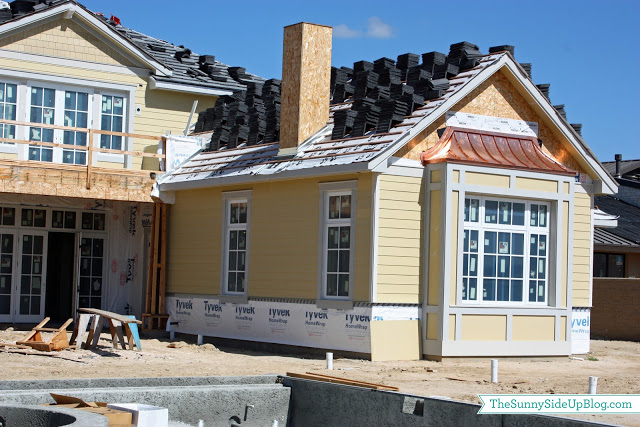 And my favorite pic of the bunch.
Training for the newest member of the crew.
:)
xoxo, Erin