YEA!! It's Friday. What a week. We have been dealing with so many house decisions this week that my head is spinning. Every day for hours – phone calls, e-mails, meetings. Today we spent three hours driving around looking at roofs with our roof guy and then I spent an hour with our window guy doing a final check on french doors before we order and then I spent an hour on the phone with my designer working out details for various bathrooms. Kids have been fending for themselves. Dinner has been whatever frozen thing I can toss in the microwave. I am extremely behind on house work and even more behind on sleep. And to top it all off, my laundry machine started leaking last week (when Kenny was in New York because of course those types of things always happen when he is out of town) and my new washer/dryer hasn't arrived yet. It should be here tomorrow. One week without a washing machine! You should see the piles! To be honest, I haven't had time to do laundry anyway, so the piles would probably be there regardless. But having no washing machine makes for a better excuse so I'll stick to that one.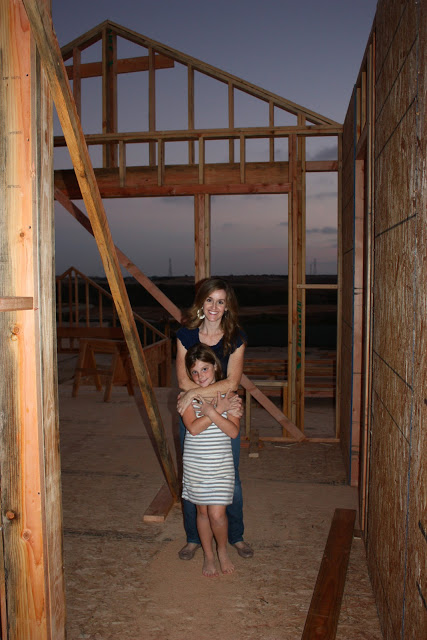 Despite the crazy week, I am so excited about the house progress! The upstairs is all framed and they are working on the roof. The picture above is me with Ellie in her room. It feels so real now that I can walk through the whole house and picture what day to day life will be like living there. I'll share more pics next week when I find the energy and time to sort through them. :)
On another note – I have to share the charts my girls made that crack me up! Ellie loves donuts so every once in a while during homework when we are struggling with her not wanting to stay focused I make a little deal with her. (Homework is a necessary evil to my El – there are always too many things she would rather be doing!) We can go buy a donut at the grocery store if she will buckle down and get her homework done WITH a positive attitude. Yes. I often occasionally bribe my children. Desperate times call for desperate measures. I was upstairs with Kole last week and told the girls to go get started on their homework and I'd be down to help soon. When I walked downstairs I was immediately greeted by colorful paper taped to the wall.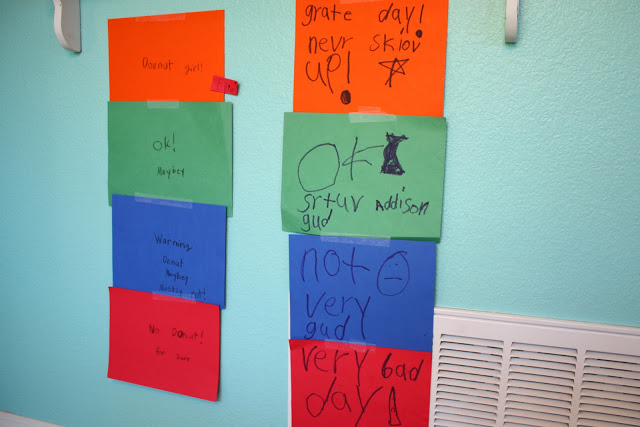 I've gotta share a close up.
First up is Ellie's chart. She went into great detail explaining it to me. She added her name taped to the side so that I could move it up and down depending on how she is doing with her homework.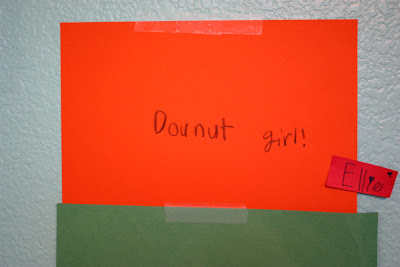 Doing great = donut girl!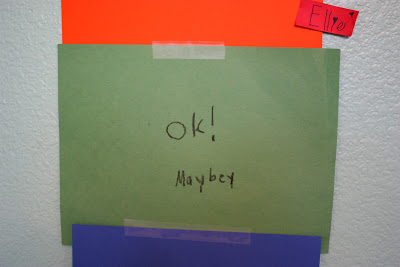 Losing focus = OK! Maybe.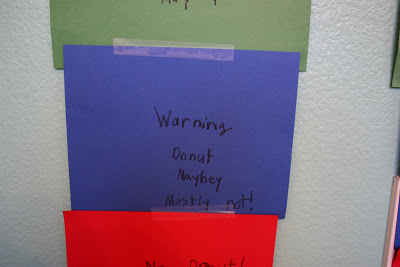 Bad attitude = Warning Donut Maybe – Mostly not!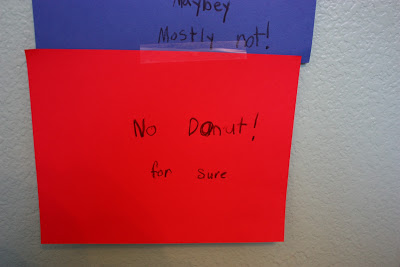 Not cutting it = No donut! For sure.
HA! I had a hard time keeping a straight face. Then I saw Addison's chart and absolutely could not keep a straight face. Let me translate…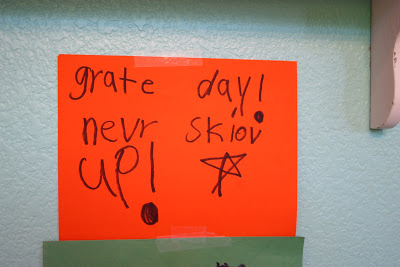 Great day! Never screwed up!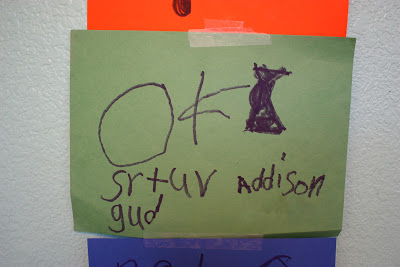 OK. Sort of good.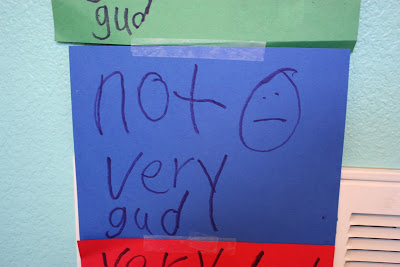 Not very good. :|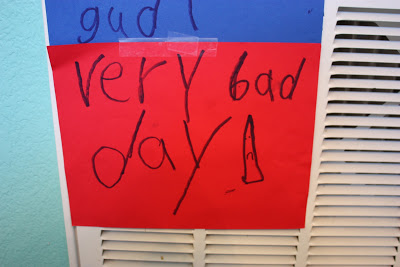 Very bad day. :(
Classic.
Those two never fail to put a smile on my face.
Enjoy your weekend!
I hope it's a "gud" one.
:)
xoxo, Erin