Oh. The last two days have been exciting! We met our builder yesterday at the lot. I haven't seen him in a few weeks and I couldn't contain my excitement! I gave him the biggest hug and could NOT for the life of me wipe the grin off of my face. They chalked the outline of our house! SO cool to see where it will actually sit. We also discussed next steps for breaking ground. It is really happening now. I. CAN'T. WAIT. This feels like Christmas on steroids. I love my builder. He probably thinks I'm crazy. I also love my architect and I know he thinks I'm crazy. :) I've been dropping banana bread muffins off on his doorstep for months trying to make up for it. Just today we informed him of yet another change we need to make to the floor plan. Oh my word. I'm getting totally sidetracked! See what building is doing to me! I can't even remember now what I was talking about. Oh yeah. We are breaking ground soon! And I am crazy. Something like that. Anyway. It's exciting! And it's all I can think about.
I loved having this to hold all of the "extras" that used to get lost in my purse or that made my wallet too thick to close. While it was semi-organized and I knew which section was holding what, it was hard to grab something quick at the checkout counter. I'm usually juggling a kid (or three) when I'm shopping so taking the time to find a certain coupon or receipt is not an easy task. Kenny gets annoyed that I don't write everything down right after I make a purchase. He clearly has no clue what it's like to juggle Kole at the check out counter. By that point my toddler is completely OVER shopping and doing everything in his power to escape. Clearly I need to send Kenny and Kole on a shopping trip together in the near future. The only problem with that scenario is that Kenny will bail faster than our two year old. :)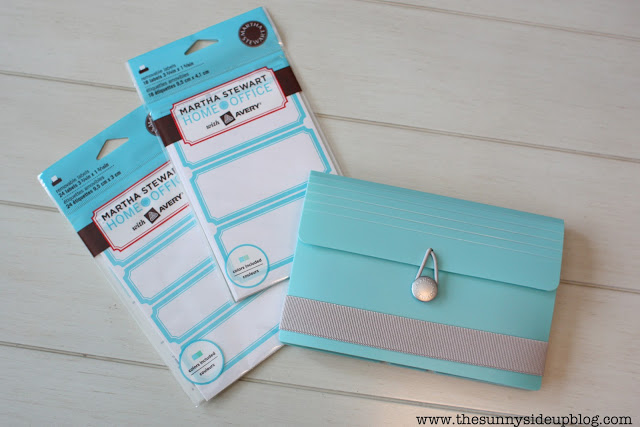 So when I got lost in Staples swooning over Martha Stewart's new office supplies a few weeks ago, I knew this fabulous little accordion file would be a perfect way to organize my cards even better.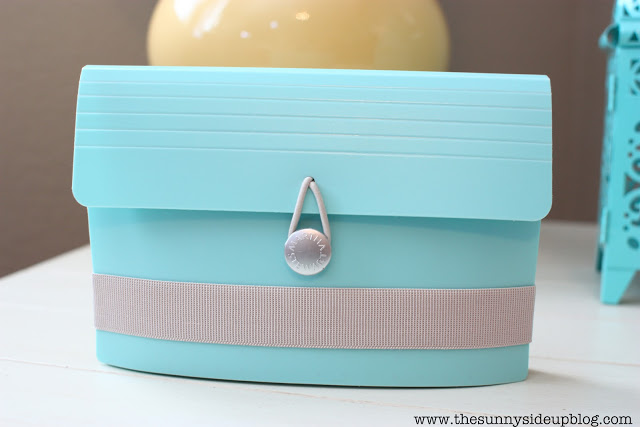 Isn't she beautiful!? I love the blue and grey.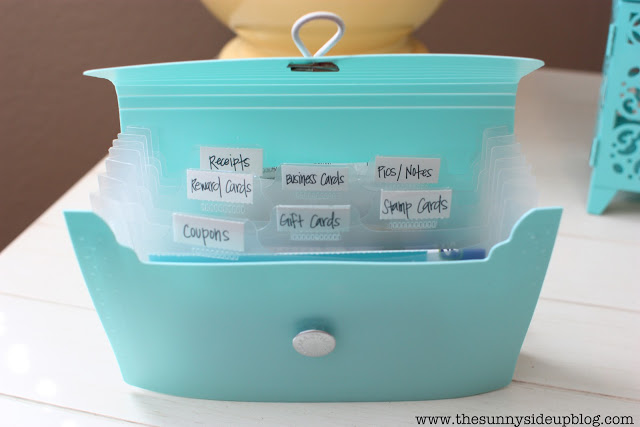 I couldn't wait to get to work labeling all of those adorable little tabs! I made a section for coupons, gift cards, stamp cards, reward cards, business cards, pictures and notes (just a few pics I like to keep with me of the kids and some little love notes they have written me), and the back section holds receipts. After I pay for something I just slip my receipt in my wallet. Then later when I'm home and not dealing with my anti-shopper, I write down the amounts from the day in my check register so I can keep my check book balanced (making my husband extremely happy). Then I throw most receipts away. But if I think I may want to return something I purchased, I tuck the receipt into the back of this little beauty. Now everything has an assigned place and I can easily find exactly what I need! Even with Kole trying to do somersaults out of my arms.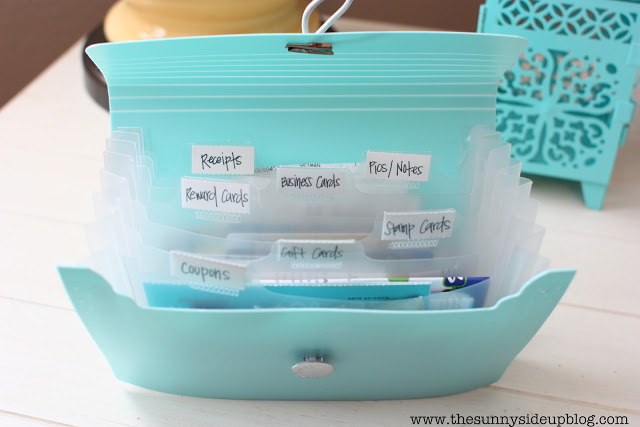 This accordion file holds A LOT. It opens really wide and there is plenty of room for all of my cards.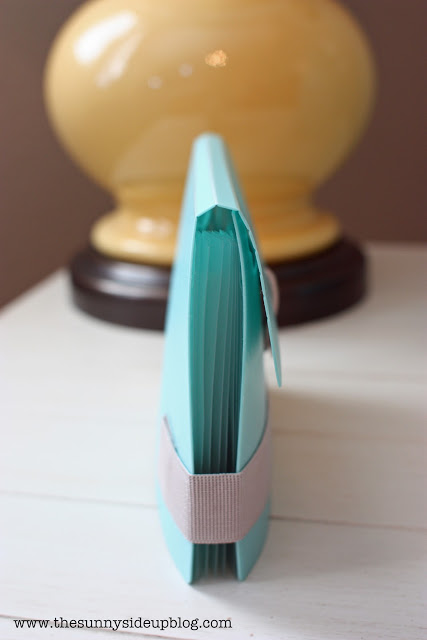 Then it tucks in nice and neat with the grey band that wraps around it holding everything in place.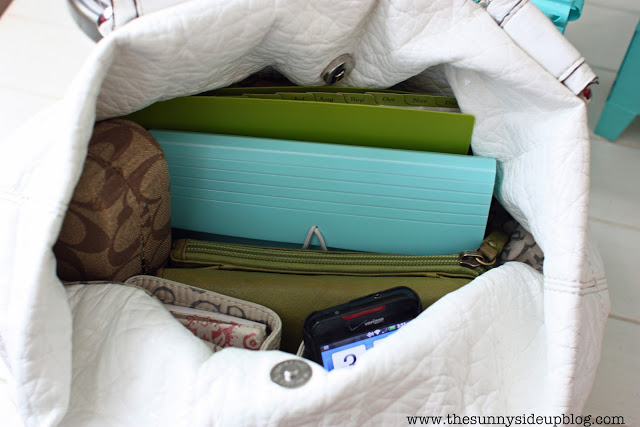 It fits perfectly in my purse and helps me keep everything oh so organized!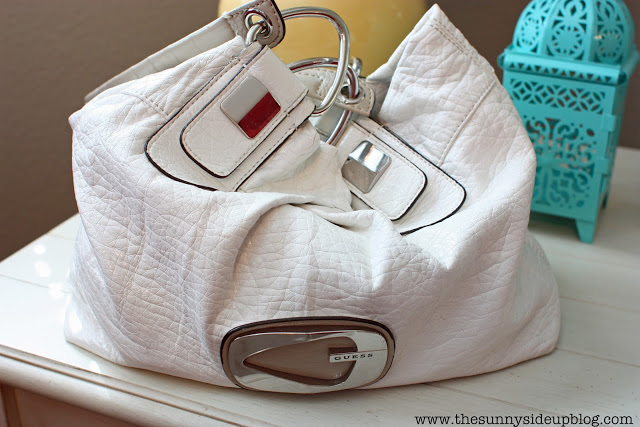 I just love an organized purse, don't you!?
I will be back soon with more house updates! If I can stay focused that is.
I seem to be having a hard time with that lately.
:)

Free printable of the paint colors throughout my home!
Enter your name and email address to get instant access to my paint colors along with other free organizing printables. More will be coming soon!
Exclusive to subscribers!