Baskets are beloved organizers for sure. Here are some of the ways I use baskets to organize things in my home…
baskets in the pantry for food…
baskets in the living room for books and baby gear…
baskets in the bathroom to hold toilet paper.
(These last two pictures were taken in December. Makes me want to pull out the Christmas decor!)
Baskets in my closet for accessories like belts, hats, and scarves…
and in the laundry room for smaller laundry items.
Bins for blow dryers and curling irons…
bins in the playroom for toys…
bins in the linen closet for cleaning rags and supplies…
bins to organize wrapping supplies…
and doll clothes in the girls' room…
and "currently reading" books in Kole's nursery.
While I love a good basket or bin I'm also crazy about clear organizers! I love to be able to easily see the items I'm organizing.
Clear organizers in the pantry to organize food…
and in the fridge to organize more food.
Clear organizers in the garage to hold nails and clips and screws…
clear organizers in the girls' room to hold bigger toys…
in the closet to hold smaller toys…
and in the craft cupboard to hold craft supplies…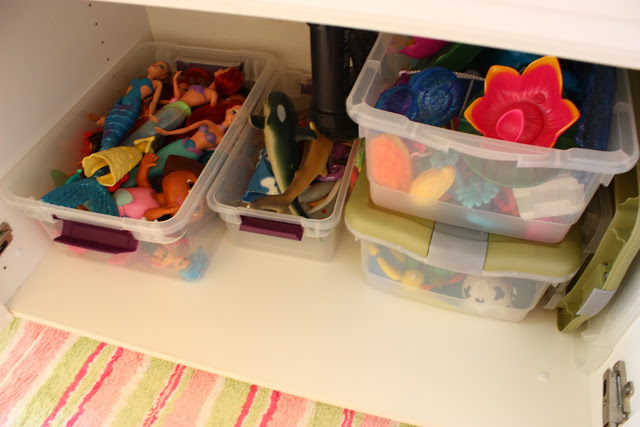 in the bathroom to hold bath toys…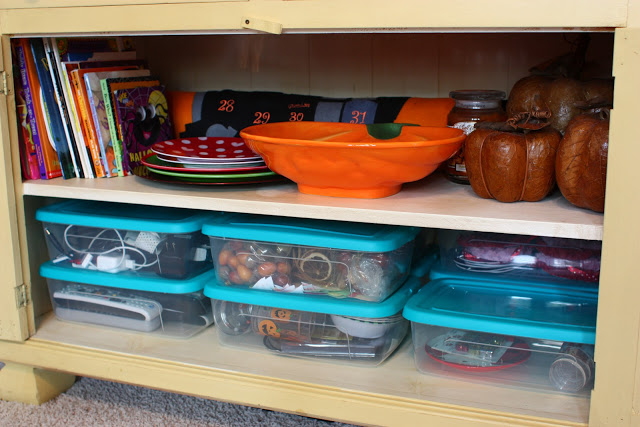 Clear organizers in the hutch to hold miscellaneous items like cords, decor, and remotes my husband won't let me get rid of…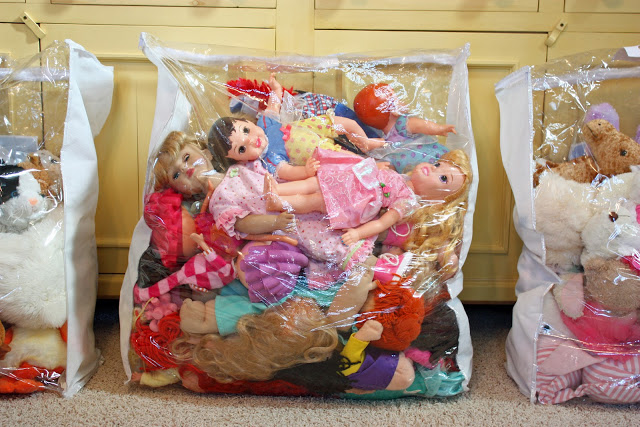 clear organizers to hold extra dolls/stuffed animals my girls won't let me get rid of…
The rest of my favorite organizers are random. I like random and well – I kinda like organizers too. Have I mentioned that before?
A rack for magazines…
a case for cords…
some ribbons for bows…
dividers for clothes…
stackable shelves for canned goods…
and for spices.
A crate to hold files…
files to hold school work…
and folders to hold anything else I can come up with.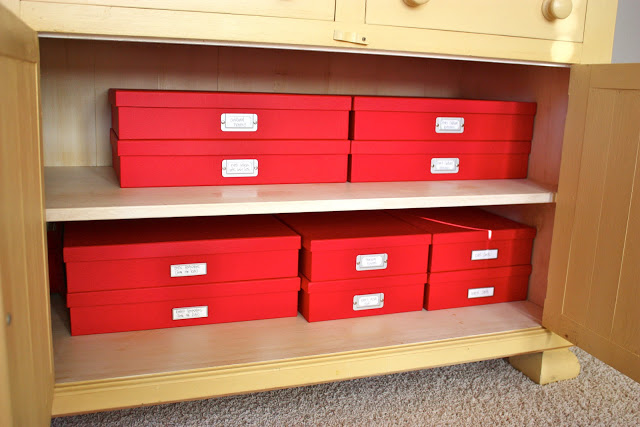 Boxes to hold keepsakes…
and Christmas decor.
And last but not least, drawer organizers for bathroom essentials.
WHEW! See why I'm having a hard time deciding on a visual?
Have a favorite. Or two or two hundred.
Wish me luck. :)
xoxo, Erin