Well. I was hoping to share my complete master closet makeover with you today but I'm going to have to break it up into two posts because I took TOO MANY pictures. Not the first time. Certainly won't be the last. This closet ended up being a major undertaking. I started it in January and didn't completely finish it until March. And it's not that it's that amazing of a makeover or anything. It just took forever because I went through every. single. article of clothing I own to decide if I should keep it or toss it. And I tossed a lot. Several bags went to Goodwill. New organizers were bought. Lots of organizing took place. And now everything is right in the world. Because everything is right with my closet. :)
Aside from my clothes, I also needed to organize some accessories.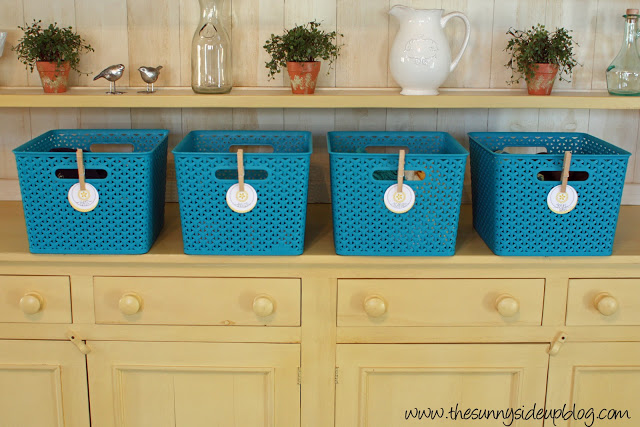 So I bought these fun baskets from Target. (Ten bucks each baby!)
Then I made some fun labels for them. A lot of fun was going on at this point.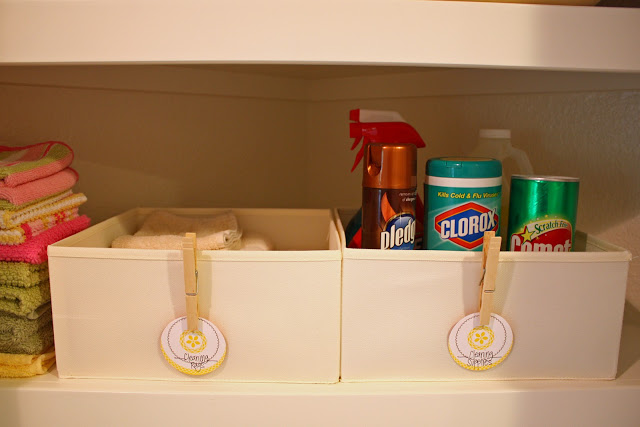 I decided to just use the same labels I made for my linen closet. Quick and easy. (I just circle punched some scrapbook paper.) Plus I have a thing for clothes pins. And for the color yellow.
It's hard to see my handwriting in these pictures (click on the pic if you want to see it closer.)
Or instead I'll just make it easy for you and tell you that these baskets hold HATS, BELTS, SCARVES, and TRAVEL BAGS.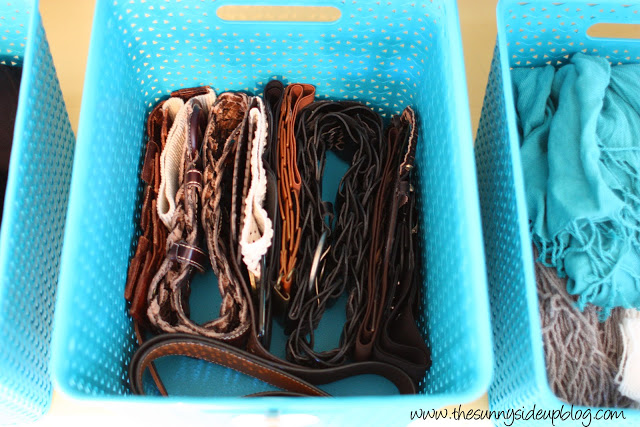 My belts.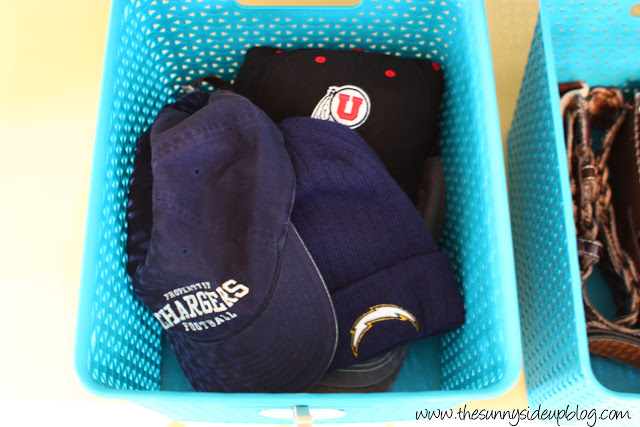 Kenny's hats.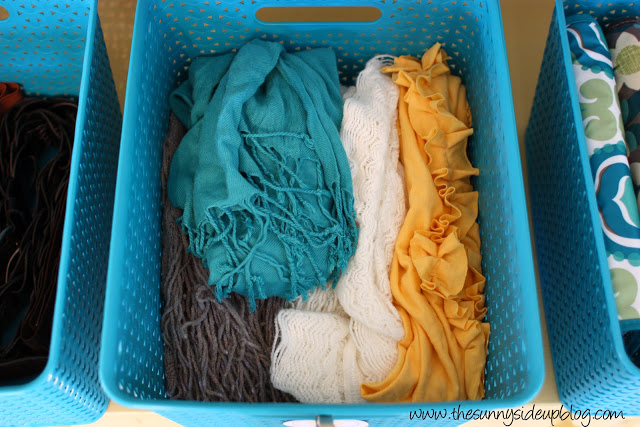 My scarves.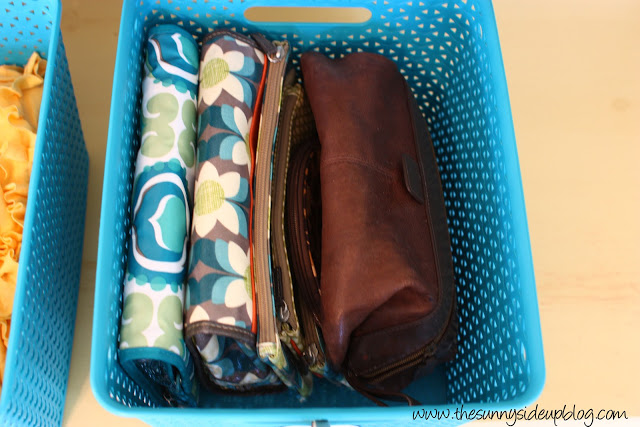 Our travel bags.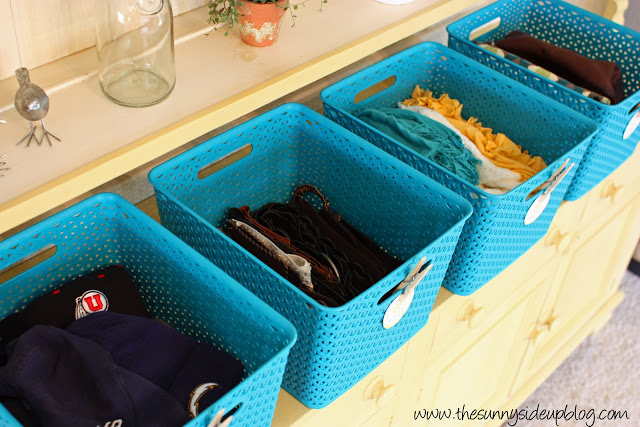 Before my closet makeover most of this was dumped together in an over crowded plastic bin.
Now everything has a place.
In my closet, not on my hutch. :)
I'll show you their real location and the rest of this little project tomorrow!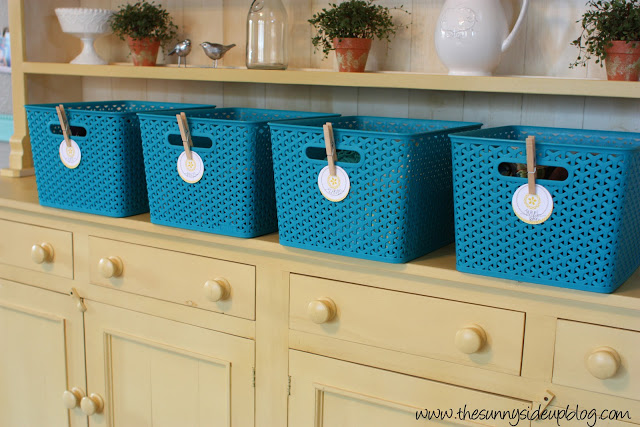 But aren't we off to a lovely start!?
:)
xoxo, Erin