Hi everyone! Several of you have e-mailed me and asked questions about how I organize certain things (and about other topics) and I just wanted to let you know that I WILL get around to answering your questions on my blog at some point. Thank you for being patient! A few of you asked recently how I organize my kids' bath toys. Great timing because sorting through them was on
my trusty "to organize" list.
BTW-it was pouring rain today. I was planning on exercising with friends and running errands, but because of the weather Kole and I opted to spend the morning at home in our pjs. I got so many spaces checked off my list! I always organize best when it rains. :) Now I just need the sun to peek out so I can take pictures of everything!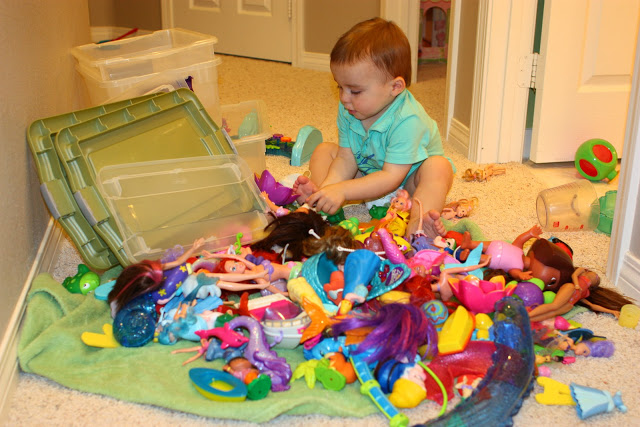 I've had my kids' bath toys organized the same way for years. About every 6 months (usually while my girls are in the tub) I dump all of their toys on a towel and go through them. I get rid of stuff they aren't playing with anymore and put away toys that aren't for the tub that always somehow make their way into my "tub toy" bins. Because I sort through these toys so often it's a quick ten minute job.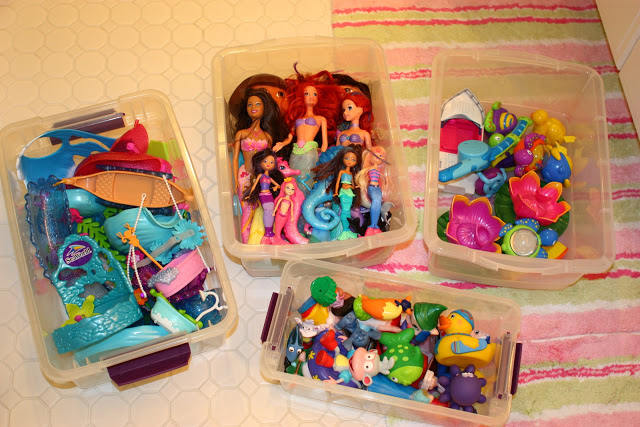 I just use simple plastic bins that I've had for years and divide the toys by categories…sorta. They get messed up and that's ok. I'm fine as long as they aren't spilling all over the place.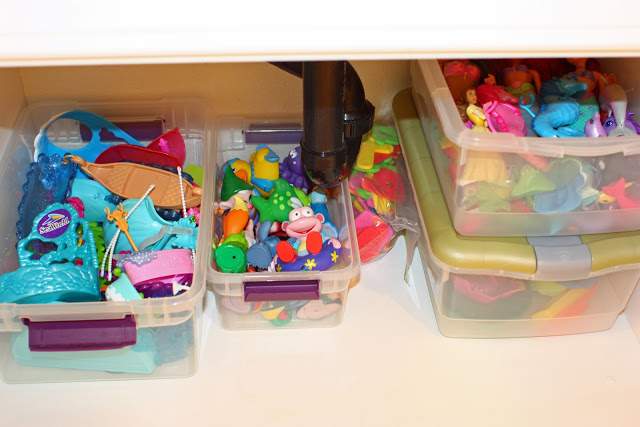 I keep all of the bath toys under one of the bathroom sinks. I keep the lids off so that they are easy for the girls to grab and put away.
After bath time we always toss the toys in the sink. Then after the toys have dried off (for the most part) one of us tosses them in the bins. Letting the toys dry out a little keeps them from getting mildew-y. Is mildew-y a word? I guess it is on this blog.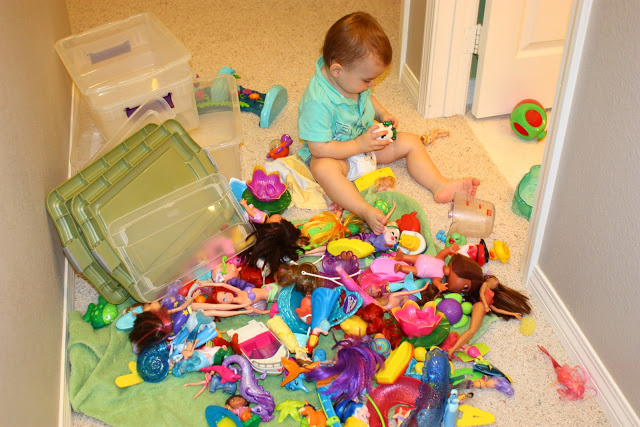 Kole was so content playing with all of these toys while I was going through them! It was seriously the longest he has sat still in weeks. I think we may need to re-organize the tub toys more often.
Like every afternoon. :)
Happy Tuesday everyone!

JOIN THE NEWSLETTER