Weekend is here! And it's about time! Kenny was in San Francisco this week for work so I was flying solo. Not for too long, but it felt LONG. Kenny works an insane amount of hours so even when he's here I'm flying solo most of the time BUT he is usually home in time to put the kids to bed (even if he starts working again soon after) AND he always takes the girls to school in the morning. Man. We were thrown for a loop without that little bit of assistance in the morning. Kids didn't want to wake up, I'm running in circles trying to fix breakfast, pack lunches, sign homework, feed-change-entertain Kole, do hair…and wait…now I have to be ready? And by ready I mean out of my pajamas because that's about as far as I went. Finally got the kids loaded in the car – we've got 10 minutes till the bell rings – the girls are yelling "we didn't brush teeth!" I'm chucking breath mints at them and yelling "eat this and call it good!"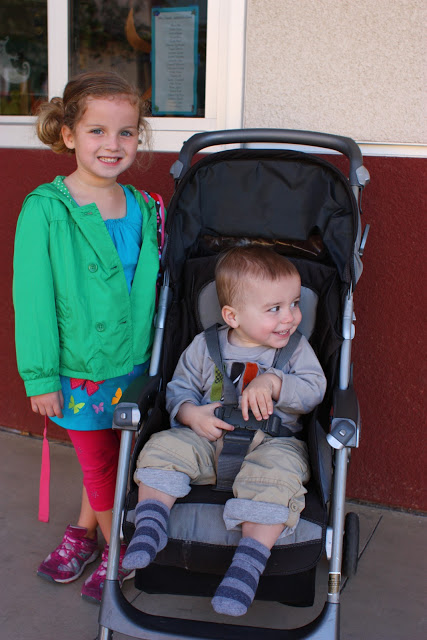 But we made it. Kids were a little late, teeth weren't quite as clean, and mom was a little frazzled, but we made it. Addison was frustrated with me. Not only did I not take the "super secret passageway" to the school (I guess Kenny goes down a different road with them?) but after I dropped her off I didn't say "meet you at the window" and then blow kisses at her through her classroom window like daddy does. Come to think of it, I got a lot of "that's not how daddy does it!" while he was away. We clearly have our routines and roles. And daddy is irreplaceable. And mommy is tired. :)
So yes! I'm ready for the weekend! Even though it's a busy one, Kenny will be around for it.
Just a couple things I wore this week: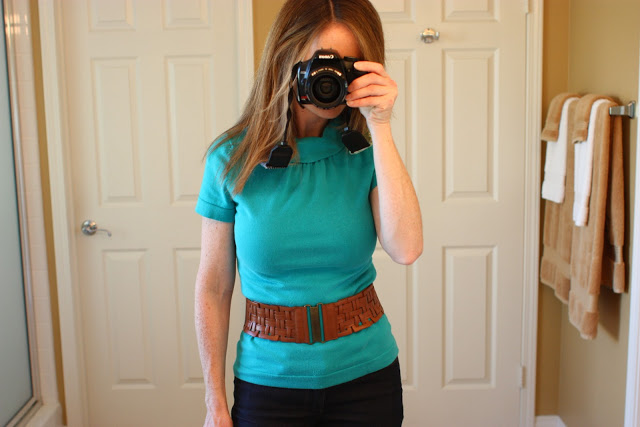 Top is from The Limited, belt is from Forever 21. We have been having the best non-humidity filled days and my hair and I are loving it!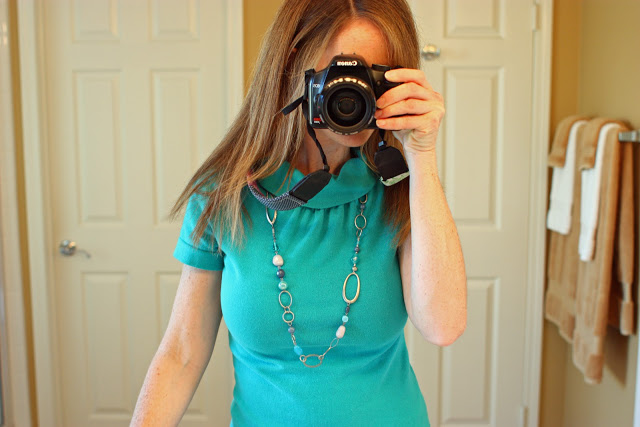 Sometimes when I wear this top I switch out the belt for this necklace. I was looking at this picture thinking that looks so familiar. Have I already posted me in that shirt and necklace? So I looked a few months back and found these Fashion Friday pictures: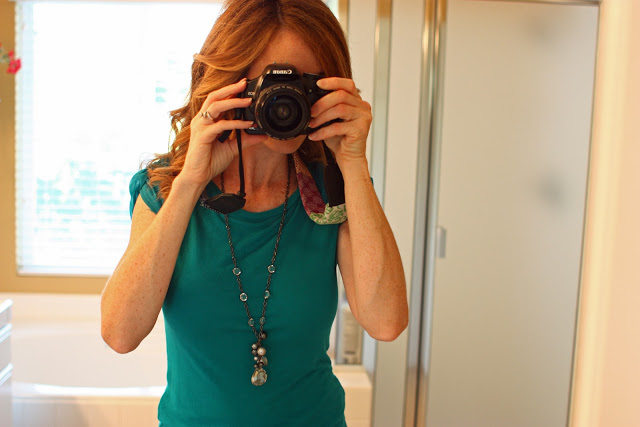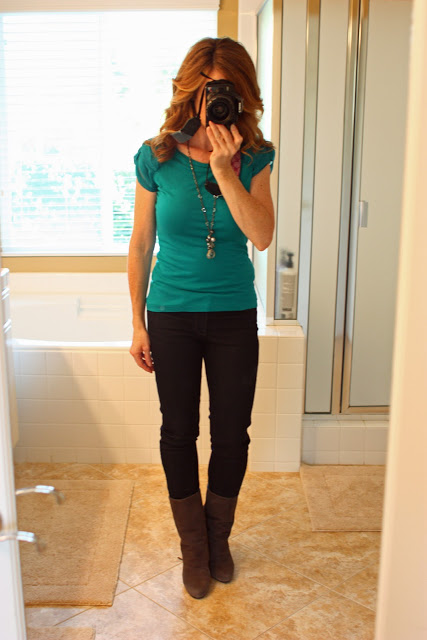 HA! Different top and necklace but they might as well be the exact same! I'm nothing if not predictable.
This happens all the time. I have so many similar things in my closet! I seriously think I have over ten tops in this exact color of teal. The funny thing is that I'll try to break out of my shell and buy something I normally wouldn't wear but it always backfires. Because then I just don't wear it. Anyone else that way?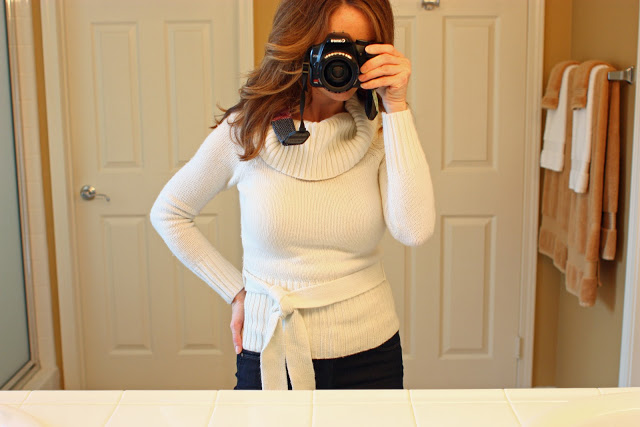 We had one cold day this week and I wore this sweater from Express (bought it two years ago and I've only worn it a few times – I'm usually sweating in it by noon). Cream, big neck, belt — also matching 10 other things in my closet. :)
Here's a new sweater I bought on my New York trip last October. I've had fun trying this on over different shirts. One of my favorite looks is this one (two shades of brown).
And remember this top from The Limited last spring? Also worn here with the Forever 21 belt.
I love the sweater over it too. Who says you can't wear yellow in January? Speaking of yellow, I went shopping last week (mall gift certificate from Santa is burning a hole in my purse) and there were so many FUN yellow things I wanted to buy! I came awfully close to buying this skirt and this jacket. But then I remembered that I already have this yellow jacket:
Does a person need more than one yellow jacket?
I'm beginning to think this person does. :) Look how happy I am in that picture!? Clearly the yellow jacket is the reason for my smile. Maybe the fact that my kids were with Kenny and I was having girl time with my friends is another reason for my smile, but you better believe the jacket played a part. And who says you can't wear yellow in January? (I already asked that question, didn't I?)
Well, it's an important one.
Have a great weekend everyone!
Kiss your husband and wear something yellow.
That's what I plan to do. :)
xoxo, Erin