Remember a while ago when I posted some fun fall ideas from Pinterest and I included this letter E wreath?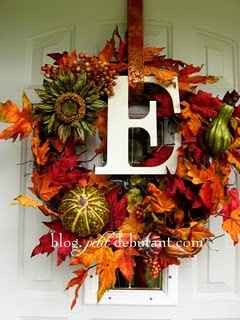 Such a simple way to personalize your decor. I loved it so much that I decided to make my own version!
I bought this letter "R" at Pottery Barn Kids for just 10 bucks.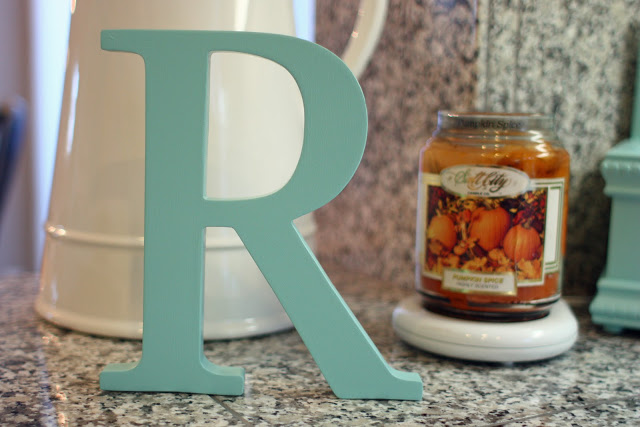 And then painted it in my new favorite aqua color. Of course.
Then I attached it to my fall wreath with some ribbon I had on hand. So easy!
Such a quick, simple way to add personality to an otherwise ordinary wreath.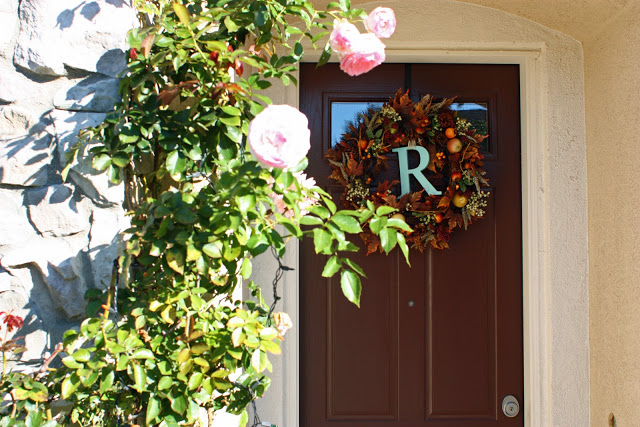 I think it's Pintastic! And my roses agree. :)

Free printable of the paint colors throughout my home!
Enter your name and email address to get instant access to my paint colors along with other free organizing printables. More will be coming soon!
Exclusive to subscribers!