Hi friends! Thanks for all of your sweet comments from last weeks' Fashion Friday! You were all so kind and made me feel a little less silly for a post full of nothing but myself in front of my bathroom mirror. (That seriously makes me a little uncomfortable. It also seriously makes me want to mix up the paint in my bathroom!) :) Really though – I loved hearing from so many of you so thanks again for your kind words.
Sharing a few pictures of my mom's pantry today. We have a deal that every summer when I come to visit she'll offer plenty of free babysitting in exchange for a well organized pantry. It's quite the win win for me since I love organizing so much…and not a bad deal for her since she'd spend time with my little ones regardless. So just like last summer I hit town and got right to work!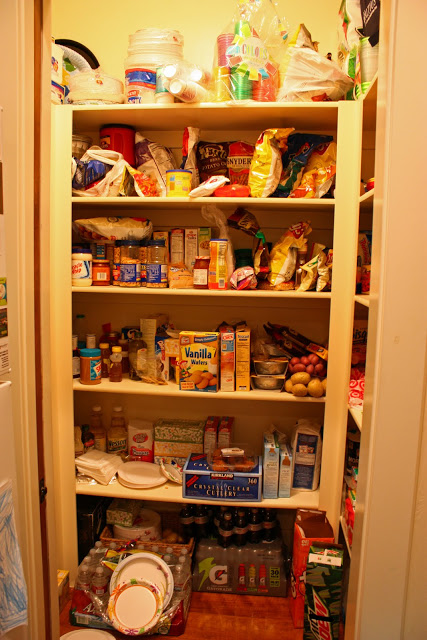 After!
Nothing too scientific about this pantry party. I just made sure that each item had a category and a happy place to call home.
Chips all together (don't think you need to buy chips for quite a while mom), cereals/boxed foods together, canned goods together, baking foods together….you get the picture.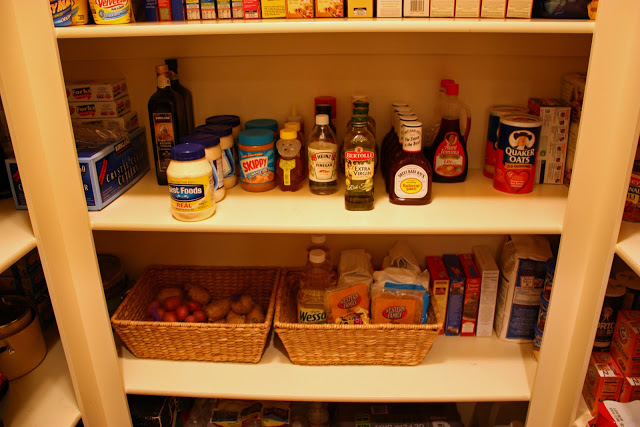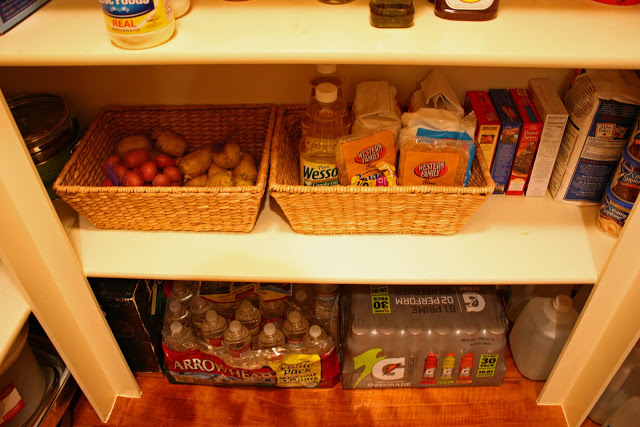 Aren't these baskets great to hold food items? I'm working on a little pantry re-do at my house right now and have loved using similar baskets.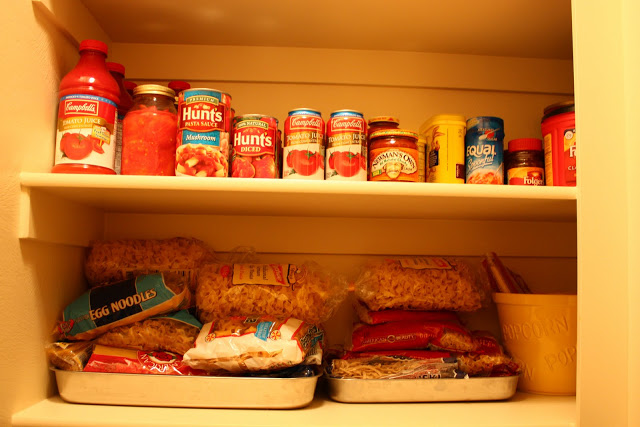 My mom has a big pantry so aside from food, she also uses it to store baking sheets, bowls, baskets, etc. I tried to use things she was already storing in her pantry to help corral things like these baking pans that are now holding pasta. And don't stress – my mom cooks about as often as I do (although she'll claim otherwise) so I don't think she'll be needing those pans anytime soon. (I'm going to get a phone call after that one…sorry in advance for ratting you out mom!)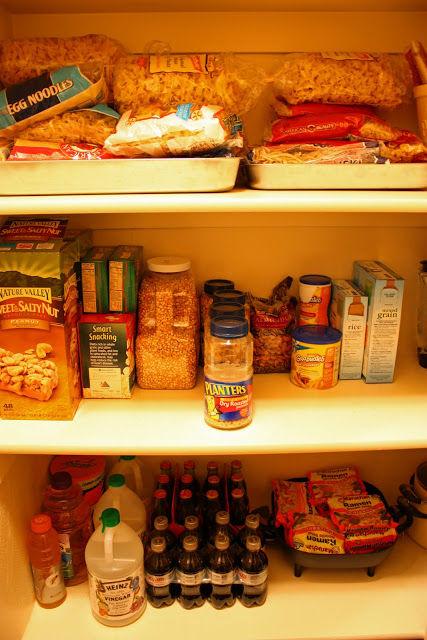 Speaking of my mom calling, she called me the other day and said "I almost bought Lipton soup at the store today, but since my pantry is so clean I knew that I already have PLENTY of Lipton soup! You're saving me money because I now know what I already have!" That really is one of my favorite things about food organization. It makes it so easy when it's time to go grocery shopping.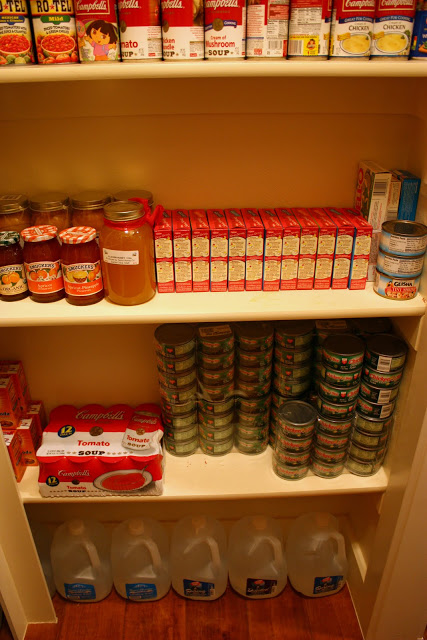 Ahhh. Nothing like a clean pantry.
So we're heading into our LAST week of summer!
What's on our agenda???
Probably lots of un-done hair and mixed matched pajamas. Lounging and playing.
It's what we do best around here. :)
Have a great Monday everyone!
xoxo, Erin