Hi everyone! Hope you all had a great Easter weekend. I have to be honest and say that our weekend wasn't the best. Nothing awful or even worth mentioning happened. It was just one of those weekends where things weren't clicking. The girls seemed to be fighting a lot. Kole got all of his one year shots a few days ago and hasn't been feeling well ever since. He was so fussy all weekend – just wanting to be held – not sleeping great. Not his normal self at all. Kenny and I have a lot going on and are trying to make some really important decisions. We couldn't carry on a conversation for more than three seconds without being interrupted and we were just both on edge. A little tired – a little stressed – a little burned out.
I got Addison and Kole to bed early tonight and when it was time to put Ellie in bed she said out of the blue – "mom, you know that part in Dumbo when all the animals are with their mommies and Dumbo visits his mom and she rocks him with her trunk and they are so sad because they can't be together? That part always makes me want to cry. I don't ever want to not be with you."
I don't know what made her think of that because I can't even remember the last time we watched Dumbo, but her words suddenly made me forget about the stressful weekend. They made me think about the real reason we celebrated today. How grateful I am for the Savior and how grateful I am for my family – even though at times they seriously exhaust me to the point of no return! I got in bed with her and we snuggled and I told her how we would never be apart and how much she means to me. Then we had an equally deep discussion about how stressed she is about losing her other front tooth which is so loose that it hurts when she eats and how she does NOT want to say words funny like in the song "All I want for Christmas is my two front teeth."
Anyway – I was planning to post a few pictures of the girls at the annual egg hunt at the park or of them in their new Easter dresses all ready for church, but I changed my mind.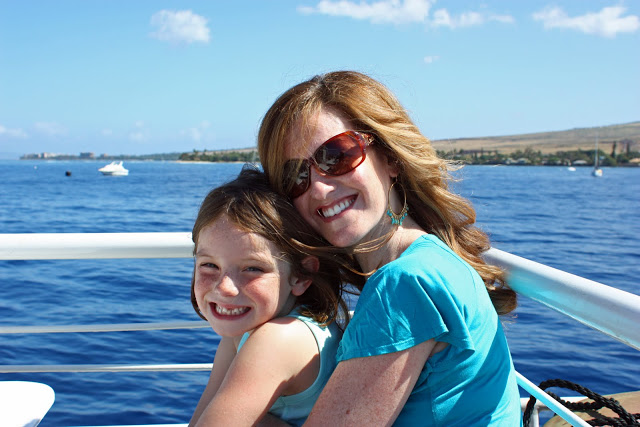 Because the conversation I had with Ellie is what I want to remember about Easter this year.
xoxo, Erin