In 2004 (our first year with Ellie) Kenny and I started sending out Christmas cards. That's also the year I started saving all of the cards I received from family and friends. I LOVED having pictures of so many loved ones and I wanted to keep them. Now (six years later) my card collection was getting out of control. I knew I couldn't keep everything so I came up with this solution. Each year I'm going to pick a handful of cards and scrap them (one layout per year). I took the pictures off of the cards and cropped them and then arranged them around making a little collage of sorts. I tried to use different families each year so that at one point I'll have everyone we receive cards from in our Christmas album. Here's how they turned out…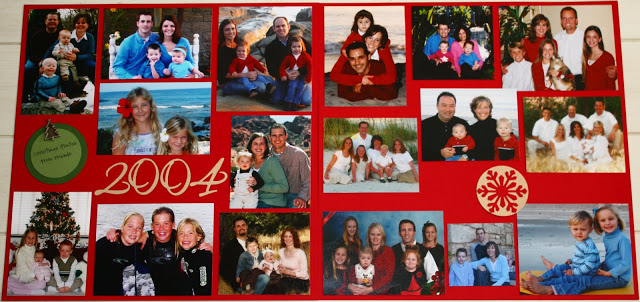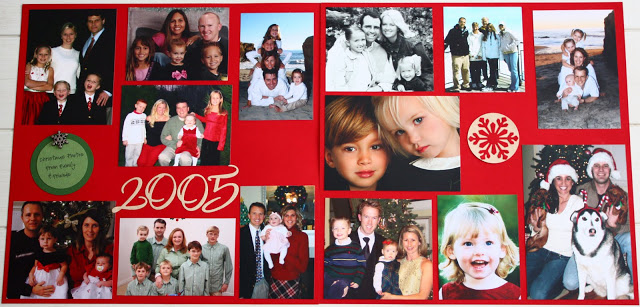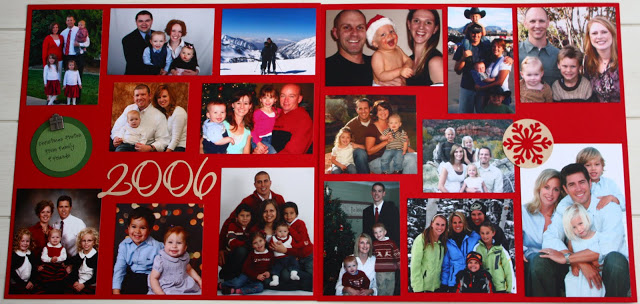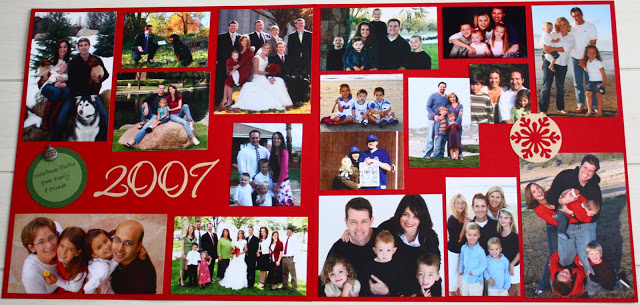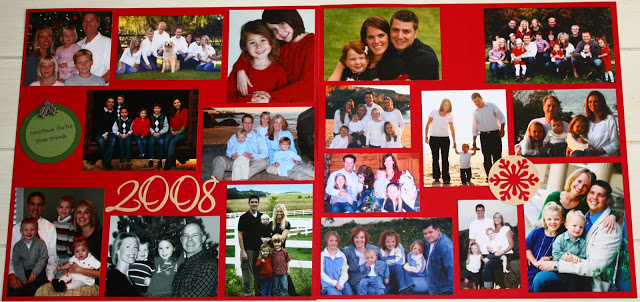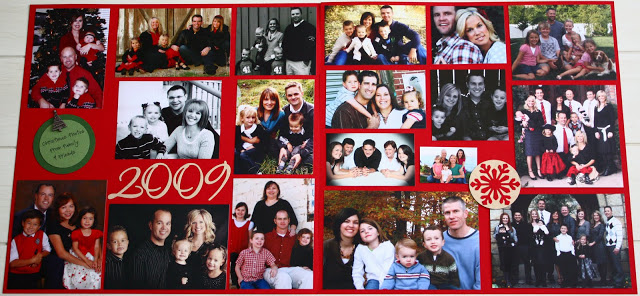 I kept it simple so it's easy to do each year. This honestly didn't take me long at all and I'm so excited to finally have a solution for what to do with my cards! I'm trying to decide if I should type each families name on a little square to put on each picture or just leave them like they are. Anyway, thought I'd share this idea in case any of you are like me and don't want to part with Christmas cards, but can't keep saving them all either! I love that now they will be out in our Christmas album each December for our family to remember and enjoy along with pictures of our past Christmases.
p.s. I know a lot of you reading my blog have your picture on display here…hope you don't mind. You all look lovely. :)

Free printable of the paint colors throughout my home!
Enter your name and email address to get instant access to my paint colors along with other free organizing printables. More will be coming soon!
Exclusive to subscribers!